Blogs
MobileSpy Blog
Start Tracking From Anywhere at Anytime!
Ever thought about the best screen recorder tools for PC? Screencasting, screen capture, and screen recorder commonly describe …
Read more
MobileSpy is Securing your Digital Space Like No One Else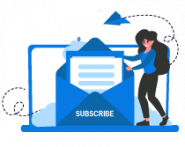 Subscribe to get our best content in your inbox
Enjoy advanced monitoring features with MobileSpy.

Read this blog to get full review on Qustodio Parental Control Software. Learn about its features, how you …
Read more

Read this blog to get full review on Qustodio Parental Control Software. Learn about its features, how you …
Read more

Read this blog to learn about the two-factor authentication and ways to turn it on and off on …
Read more

Every parent is concerned about their child's daily habit of excessively using mobile phones. Today, almost all children …
Read more

Want to know how to track your child's cell phone location without installing any app? The process of …
Read more