Blogs
MobileSpy Blog
Start Tracking From Anywhere at Anytime!

There are many hacks for popular games available on the market. Gaming hacks are fun, but it is …
Read more
MobileSpy is Securing your Digital Space Like No One Else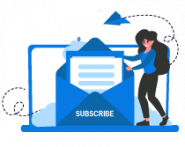 Subscribe to get our best content in your inbox
Enjoy advanced monitoring features with MobileSpy.

In today's revolutionary digital era, kids have become tech-savvy. They are on their devices all the time. It …
Read more
For kids today, the Internet has reliably been a part of their lives. They have become addicted to …
Read more
Numerous individuals imagine that hacking applications are appropriate just for cybercriminals or youngsters. Well, it is accurate, and …
Read more

Parenting is an essential part of our daily lives, and whether we like it or not, we must …
Read more