Blogs
MobileSpy Blog
Start Tracking From Anywhere at Anytime!

Are you worried about the overuse of cell phones by your daughters? Are your teenage daughters behaving strangely? If so, you might …
MobileSpy is Securing your Digital Space Like No One Else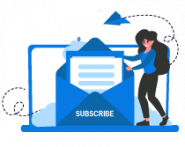 Subscribe to get our best content in your inbox
Enjoy advanced monitoring features with MobileSpy.
Think about when you were chatting with your close one, and some other family member called you to make them snacks. How …

Are you worried about the overuse of cell phones by your daughters? Are your teenage daughters behaving strangely? If so, you might …

Tinder is the most popular dating app on the internet. Millions of individuals use this app to find their dating partners. But …

Imagine losing an iPhone, Searching for hundreds of places, and still can't find it; there will be certain reasons to get panicked. …