Blogs
MobileSpy Blog
Start Tracking From Anywhere at Anytime!

We live in a world full of technology, and in many cases, children understand technology better than their parents. It's an exciting …
MobileSpy is Securing your Digital Space Like No One Else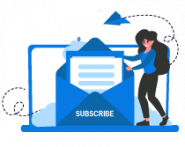 Subscribe to get our best content in your inbox
Enjoy advanced monitoring features with MobileSpy.

We live in a world full of technology, and in many cases, children understand technology better than their parents. It's an exciting …

If you are searching for the most effective ways to block shows on Amazon Prime, then you are at the right place. …

If you know someone's Apple ID or and Password, it is very convenient to track their activities by syncing data via iCloud. …

Over the past few years, a number of geofencing apps have been developed. If you are a parent concerned about a child's …