How to track your kid's location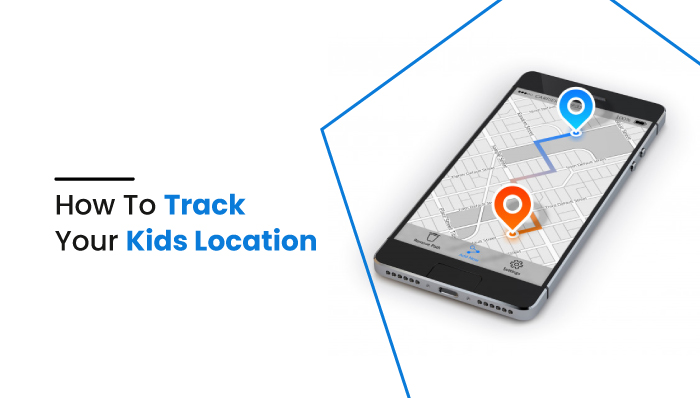 How to track your kid's location
Have you ever track your kid's geographical location?
Do you know location tracking is the easiest way to keep an eye on kids? Do you want to track your kid's location secretly and remotely? But it seems like an impossible task, right? 
What if I say that tracking your kid's geographical location is much easier than you think? Isn't it amazing?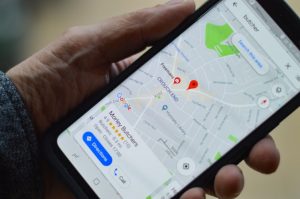 I know you might be thinking, is it legal to spy on someone? To spy on someone is considered illegal, but you can spy on your target in many cases. For this, you must have a legit reason. You can legally spy on your kid as a parent to protect and safeguard them. Therefore, it is entirely legal to track your kid's geographical location using monitoring software. So I am here to suggest the best software to do so and also help to clear all your doubts.
Tracking the location of your loved ones has its perks. A lot of people need to track their loved ones for various reasons. As a parent, you might be worried regarding your child's safety and want to know whether or not your kid is at the location where they are supposed to be. People in a relationship might want to know the whereabouts of their respective spouse, boyfriend, or girlfriend. An employer might want to know where their employees are during office hours.
What if I say that tracking your kid's geographical location is much easier than you think? Isn't it amazing?
As we know, "when there is a need, there is a way." According to the requirement, varieties of techniques, software, and application are launched in the market that claims to track the geographical location of other's mobile. But you must be wise about selecting the app because they might not be genuine and might not work as per your requirement.
Among various options available to track, some of them are free, and others are paid. Some can monitor discreetly, and some cannot. With most paid software, you can do much more than tracking your kid's geographical location.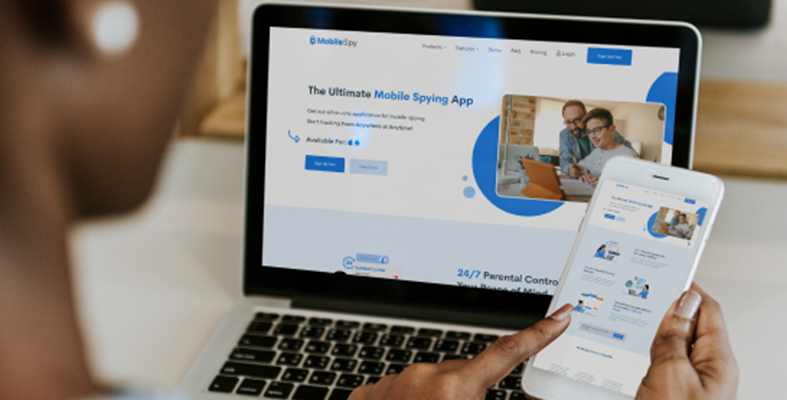 Keep aside the confusing selection process, and let me introduce MobileSpy- The best remote monitoring software. It is the best software to track your kid's geographical location. To add more, it can do that remotely and discreetly. With MobileSpy, you can spy on any android and iOS smartphone discreetly from anywhere at any time. If you follow the steps mentioned here, tracking your kid's location will be as easy as falling off a log.
Pros and Cons of tracking your kid's geographical location
The topic of tracking kids has always been controversial as many advantages and disadvantages are associated with it. If tracking is done correctly to protect the child, there seems nothing wrong with it. Furthermore, let's see some of the pros and cons associated with tracking your kid's location:
Pros
Parents can get info about their kid's location at all times

Children may feel more secure because they realize somebody is watching them

Parents can know if their child is in trouble, danger, or is stuck somewhere

Keeping track of your kid's location history can be helpful to know where your child is spending more time

Parents can provide more security 

Overall driving behavior of your kid, including speed, location can be tracked easily

Tracking makes it easier for both parent and child to coordinate and fix a schedule for different activities

Parents can also find out whether or not their child is with the wrong people or is involved in violent activities

Children will be more alert knowing the fact that their parents are always watching
Cons
Using tracking apps may cause miscommunication, sometimes

It may cause momentary or even permanent distrust among parent and child

Tracking GPS location is not always reliable

The teenage kid can develop resentment towards their parents, start lying, get rebellious or turn off GPS and tracking app 

Trust factors among parent and child can get affected

A child might get less responsible as an adult is monitoring them every moment
How to track your kid's geographical location Without Them Knowing
To track your kid's location remotely, you can use MobileSpy. It offers impressive monitoring features; location tracking is one of them. This locating tracking software (MobileSpy) allows you to view the present and past GPS-and-Wi-Fi-based locations through a location monitoring application, see addresses and geographical coordinates, track movements, and access timestamps.
MobileSpy location tracking feature works on any android and iOS device. To start tracking your kid's location, you must download and install MobileSpy from our official website and then install it on the mobile phone or device you want to target.
When the MobileSpy is activated on the target device, all present, and past GPS-and-Wi-Fi-based location addresses, geographical coordinates, timestamps, and the logged data will be transferred to your MobileSpy user account. Your MobileSpy user account will provide you with access to an online dashboard from where you can remotely monitor your target location.
Is it possible to tamper with the application?
The fascinating thing about having MobileSpy as the app for location monitoring is that it won't let the target user tamper with the application. In most cases, your target cannot find out that a monitoring software has been activated on their cell phone, which sends their location details secretly to you.
MobileSpy is the perfect way to track your child's location and keep them protected and secured. You can make sure your children remain away from dangerous places and people with this location monitoring system. Please verify whether or not the target mobile phone is compatible with MobileSpy. Only after confirming the computability download and install it on the target device.
One crucial aspect you need to know before spying on the location of your target person is that they need to connect their mobile phone to the internet so you can get the recorded details online. You won't be able to track others' locations without a good Internet connection.
Steps to track your kid's geographical location on an android phone
You can monitor or track the location of your kid on an android phone within a few steps. You can monitor your kid's location to safeguard them. 
Here, I present steps to help you start monitoring your kid's location remotely. Get ready to track your kid in three easy steps with MobileSpy! It is easier than you think.
➛ Step One: Free Sign Up
Firstly, sign up for a free MobileSpy account. All you need is an existing email ID. Create a MobileSpy account, select a subscription plan, and buy a suitable plan. After doing so, you will be able to download and log in to the MobileSpy app.
➛ Step Two: Set Up MobileSpy
Then, download MobileSpy onto a target Android device. Follow the installation prompts for the Android device. Installation steps for iOS are different from Android. It will only take a handful of minutes to set up.
➛ Step Three: Read WhatsApp Chats
Finally, visit the MobileSpy dashboard to access and see all present and past GPS-and-Wi-Fi-based location addresses, associated timestamps, geographical coordinates of your kid.
To help you with download and installation, I will explain it in detail
So, the first thing that you have to do to use MobileSpy is to register an account. After registration, you can use it for free, but the app is free for a limited time only. After using the free trial demo, the essential free subscription you can get assured, be ready for commitment, and then buy a premium subscription according to your requirement.
Many subscription plans are offered at a reasonable price. Once you buy a premium subscription, you will be provided with a downloadable URL of premium MobileSpy. Before downloading, choose 'android' on the configuration wizard for android phones. To take the target's consent is necessary to take permission or consent of the person you want to spy on and then get ready to install MobileSpy on the android device.
Sometimes your device may not allow installing MobileSpy on it due to some security reason, so you have to disable the security settings and enable the target android device to install an app from unknown sources but say that does not mean MobileSpy is unsafe. It guarantees 100% safety and reliability. It is free of viruses and malware.
Once you install the MobileSpy app on the target device, you can choose the option to hide its icon. Also, grant all the required permissions. Finally, now you can download and install it. Now, you can log in to your MobileSpy account, then visit the MobileSpy dashboard and start monitoring the target device data. After installation, you can access a lot of features associated with location tracking.
Phone location tracking feature
With the phone location tracking feature, you can find the GPS-based and Wi-Fi-based locations of the person you want to track. You can get real-time updates and past location history anytime that too remotely & discreetly.
SIM tracking feature
You can collect the SIM card details of the target device, get notified when the SIM card is changed, see SIM card details, including IMEI number and network.
Geo-fencing feature
Geo-fencing is a helpful feature you get in addition to location monitoring. With this feature, you can set up virtual Geo-fence perimeters on the map.
Geo-fence alert feature
With MobileSpy, you can create a Geo-fence for the target device, and if the target device enters the marked zone or leaves it, you get an alert message.
Why Track Someone's Location?
You can predict what somebody is doing when you know where they are. When someone tells you that they are at home, you can see that they're in a pub. Instead, you can know what they are up to behind your back.
For guardians
Location monitoring lets parents keep their kids secure. Are your kids at school? Did your child arrive safely at a location? MobileSpy will provide you with concrete answers to such queries.
For the employer
Location monitoring shows you information regarding the employees. You can realize someone has lied to you when someone's mobile tracker points to a local beach while he got off day pretending to be ill.
Will my kid know about the location tracking app?
Your kid may sometimes know about the software. Any Geographical tracking program on the market does not provide stealthy surveillance tools. If you use MobileSpy, finding it or suspecting its existence in their phone would be almost impossible for your kids as MobileSpy operates in stealth mode.
There are various reasons for this. To track the geographical location of your kid using MobileSpy, you do not need to root the target android device. Also, if you use iOS, you do not have to jailbreak it. Not only their location, but you can track kids' messages also. It will be a game-changer move for parents. 
Our engineers have worked hard to add this feature to MobileSpy. Your kid will have no idea about the background running of this app because it uses very little space. Yes, it occupies only 2MB or even less. It operates in a stealthy mode which makes it undetected.
The app runs in the background and does not heat the phone or battery efficiently, and also it requires less battery power. MobileSpy does not affect the performance of the target device, so it's hard for your kid to find traces of this software.
Other tools for tracking your kid's location
 Find My Kids
Find My Kids application lets you hear what is happening around your children. For that, you have to turn on the microphone. It is very helpful because you can listen to your kid when they are out of your sight. When they are in a big and lousy crowd, facing bullying and harassment, you can just go and help them. But turning on the microphone feature is available for Android devices only.
 As its name says, this application tracks your child's location and notify back to the application on your phone. As a result, you keep informed about their location. In addition to that, Find My Kids let you set certain places, such as a home. And then, when they reach there, the app will notify you. 
For the worst-case scenario, children can press the alert button to notify their parents when they are in danger. Parents can reach them with the location provided by this application.
It is compatible with iPhone and Android devices.
Google Family Link
Google's Family Link is not only limited to location tracking; it has much more to offer. It is the parental control application with which you can set a time limit, block inappropriate content, and so on. Family Link is very transparent because it sends notifications to the child's device when parents start tracking. It is a compulsion for your child's device to be connected to the internet; without that, it is impossible to track their location.
How to track your kid's location without installing any application?
Apple Find My
Similar to the Android Google Maps location sharing, Apple has the Find My application. It is the new version of Find My Friends. "Find My" is an Apple product preinstalled on iOS devices. It tracks your child's location using GPS and displays them on Apple Maps. This application can also help you find your lost device by ringing it for 5 minutes.
But unfortunately, this application is not available on Android devices. 
Find My Device
The new Android devices come with the "Find My Device" application preinstalled. But for old versions, you need to download them from the play store. Then you need to sign in with the phone's Google credentials. Whenever you want to find the child's location, open this application, and the dashboard will display. If the device gets stolen or you lost it somewhere, you can remotely erase the data and lock the device. With the help of this application, you can reset the screen lock if you think the device has been compromised. And if you think your device gets in the wrong hand, then you can lock the phone.