Fenced.ai: Parental Control App |Review|

Fenced.ai: Parental Control App |Review|
What is a Parental Control App?
The parental control app like Fenced.ai allows parents to monitor and limit what their children can access. It is set up to keep an eye on kid's activities on their phone without being invasive. The use of parental control settings in devices restricts children from watching age-inappropriate content.  It is a modern way of protecting our children from modern technology vulnerabilities. 
Being a part of a digitally advanced world, we must ensure the digital safety of our children. Apart from the positive benefits of technologies, it brings risks and vulnerabilities to children and young adults. They come to see the content they shouldn't see at their minor age. They become the victims of cyberbullying, and often, technology causes mental and physical complications in children. Parental control apps are proven a boon for parents to keep the dangers away from their children.
How Fenced.ai helps to monitor digital activities?
Fenced.ai is a trusted and one of the best parental control apps available online. The free version of fenced.ai provides you with limited features, while the paid version provides another feature set. This helps in the remote monitoring of your child's digital devices. 
Besides being a parental control, it is also used in workplaces to log the activities of employees in an organization. Basically, fenced.ai helps you monitor all kinds of activities one does on Android and iOS devices, be it in your home or at your workplace. 
How to get started with the best parental control: Fenced.ai?

To get started with the monitoring app fenced.ai, follow these quick, simple steps. 
At first, you have to sign up for fenced.ai with any valid and existing ID. Once you are done, click on Next. Note that for iOS devices, you will need iCloud credentials.
On clicking next, you will land on the subscription plan page. Secondly, select the number of devices you want to monitor and choose the plan that suits your needs.  You will see three enlisted plans, including the free plan with the limited feature of monitoring calls and SMS. Moreover, the basic plan and premium plans have the following feature at the best prices of $5.83 and $8.33 per month.
Android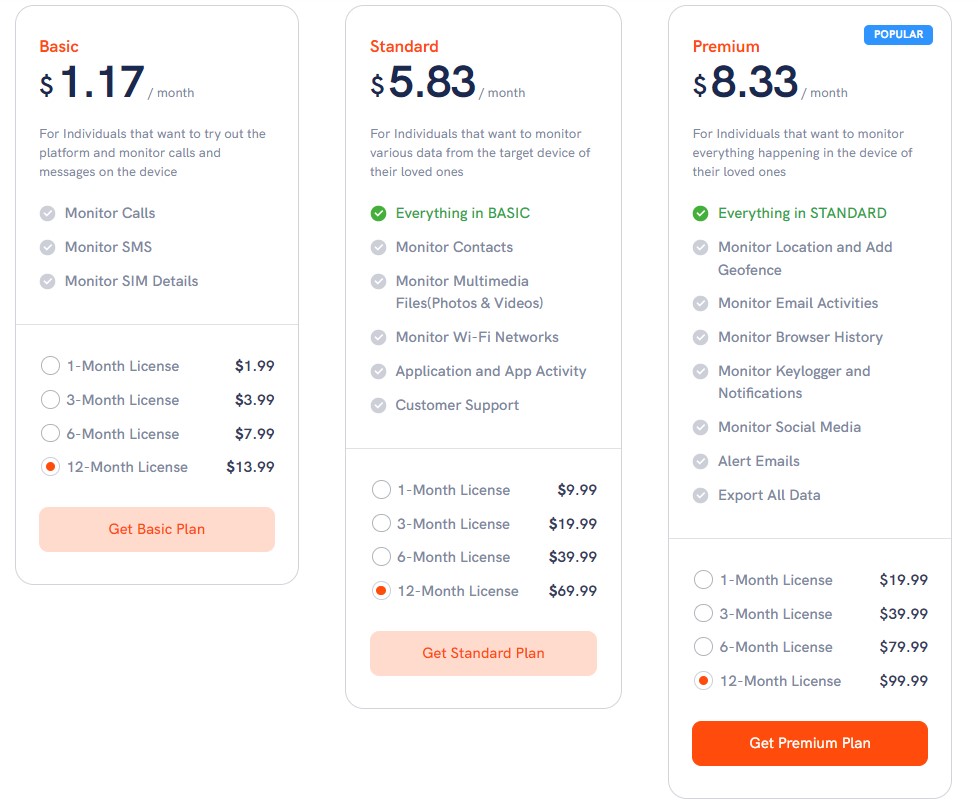 iOS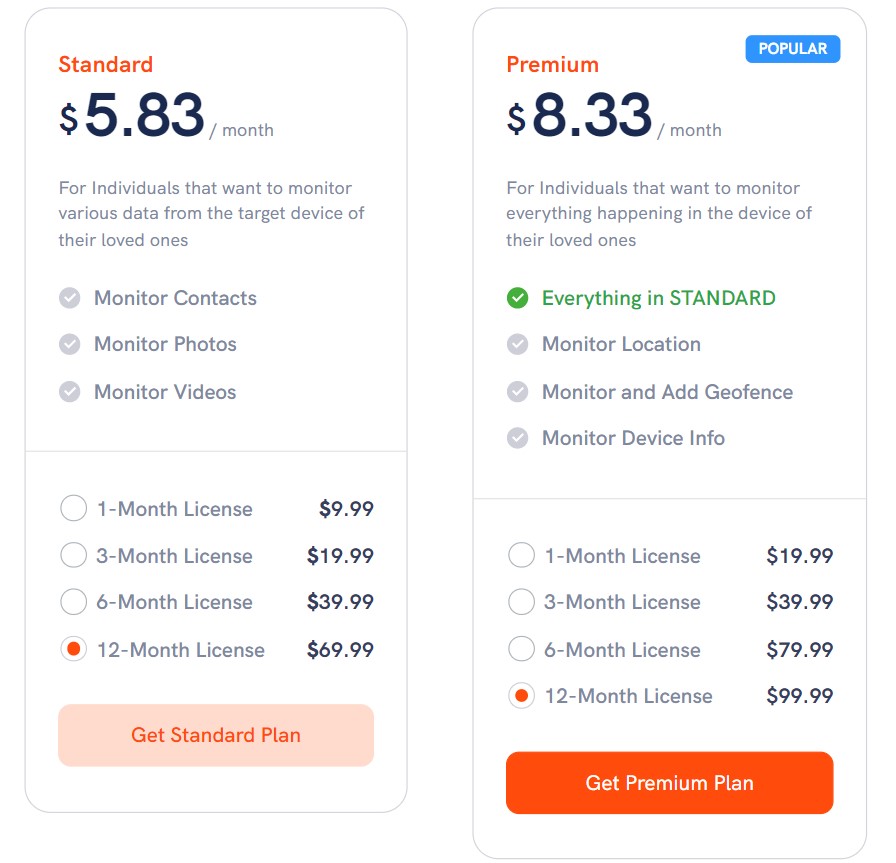 Download and Install Fenced.ai app
In addition to the successful login, you can now download and install the app on the target device using the provided QR or URL. While installing the "fenced.ai.apk," you will have to tick "allow installs from unknown sources" in the settings for the android device. Remember, you need access to the target devices to use the features.
Run the app in Stealth Mode
Now, hide the application and the notification status on the targeted device not to know they are being monitored.
Finally, you are all set to monitor the activities once the targeted device is connected to the internet. The data and information on the targeted device will get synchronized with your fenced.ai account. That helps you to get a sneak-peak into their devices without them knowing.
Features of Fenced.ai: Best Parental Control
Fenced.ai provides a wide set of features to ease your monitoring experience of the target device without interference. This program's interactive and dynamic monitoring features will help you manage and protect your child's safety on their digital devices. The feature set is mainly divided into four sections which have numbers of subset features included in it. 
Phone Activities Monitoring
Social Media Monitoring 
Application and Screen Monitoring
Alert System
Phone Activities Monitoring
Fenced.ai helps in monitoring various phone activities, which include:
Calls from unknown numbers can be a sign of trouble for your kids. Fenced.ai helps you monitor your kid's phone call records. In addition, it provides you with detailed call information by tracking your kids incoming, outgoing, and missed calls. It shows the detailed call duration and identifies the call location as well.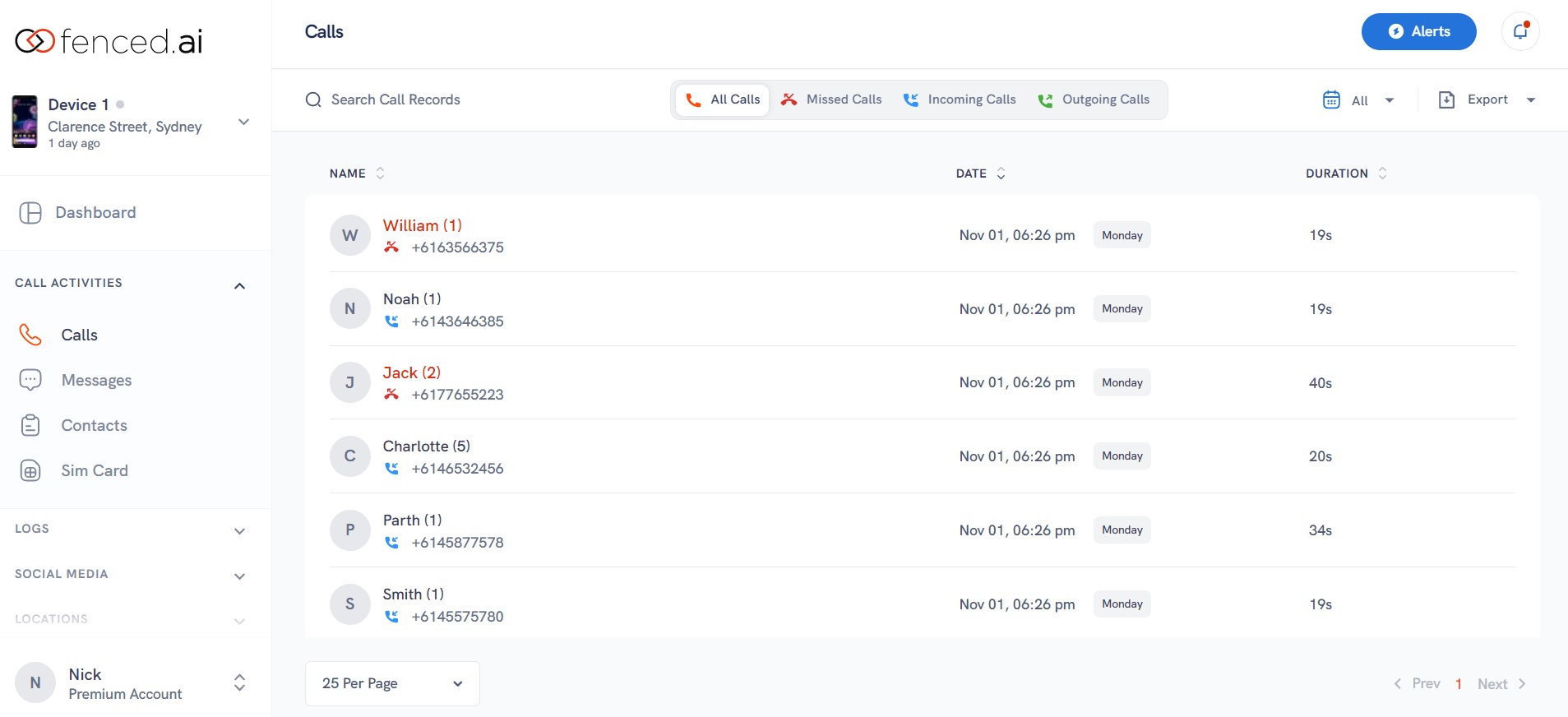 The SMS monitoring feature of fenced.ai helps to monitor the SMS and provides details like contact information, phone numbers, and display pictures. You can also find information on exchanged media files and texts.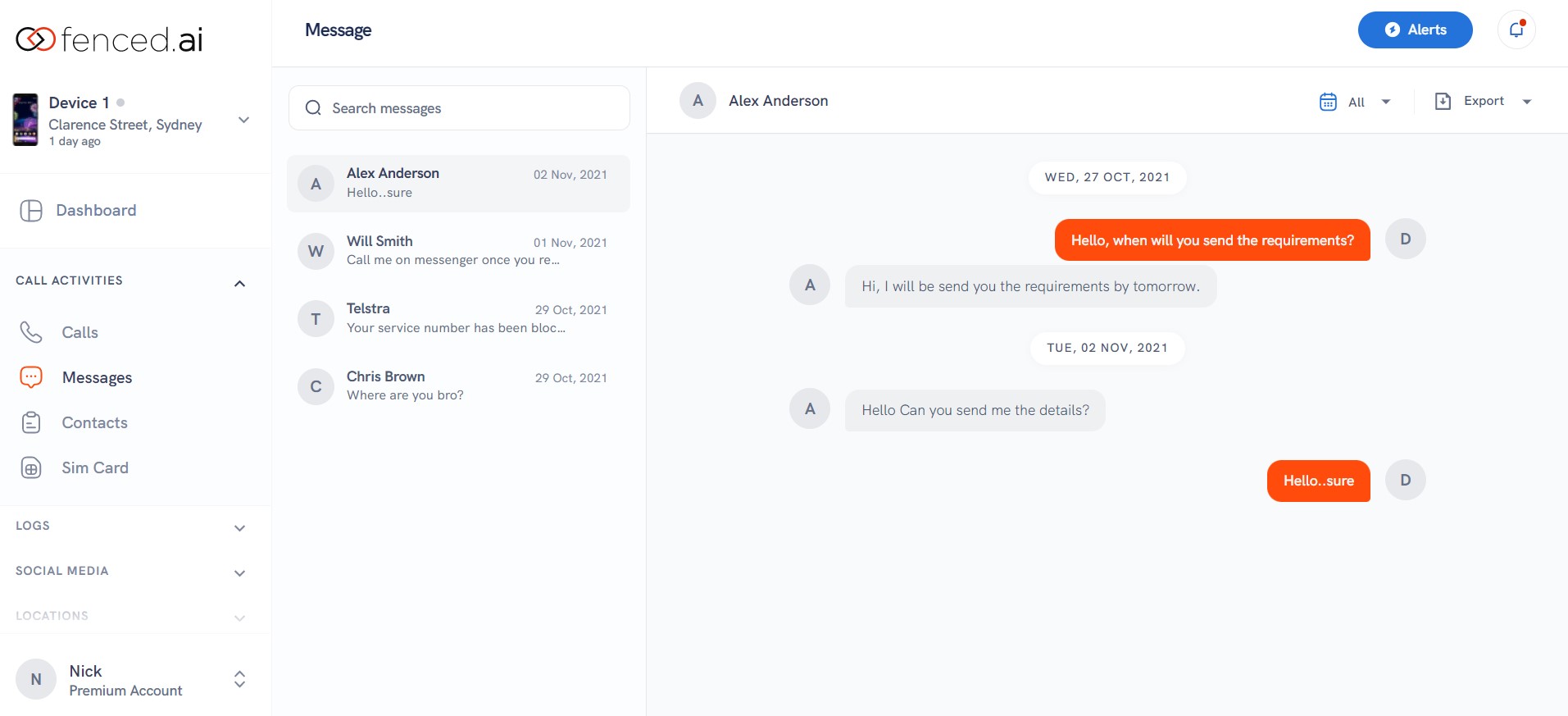 Moreover, this software helps you to view the contact details of the target devices. It also allows you to download the contact information onto your device and the location on the map link.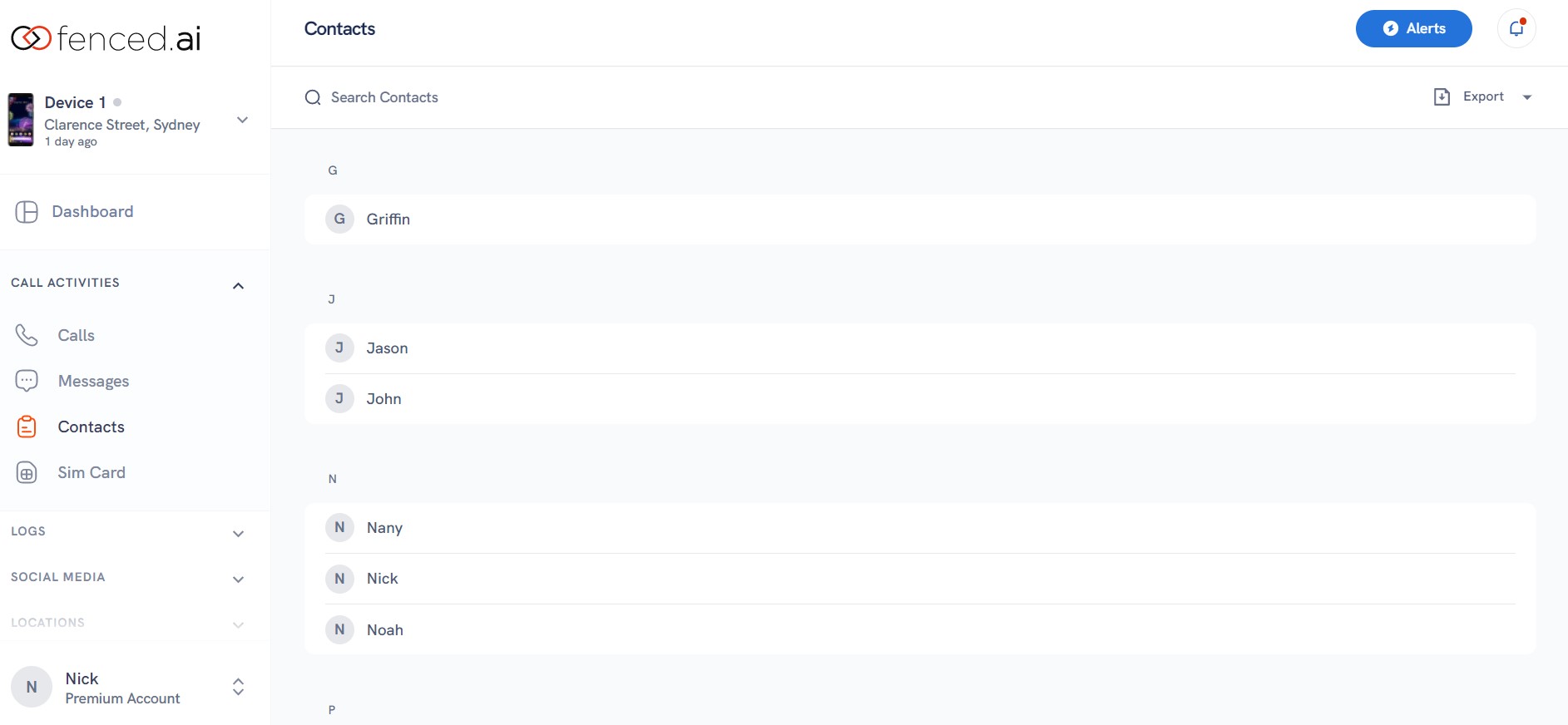 Fenced.ai location monitoring features help you to locate the kid's location. For instance, you can trace their traveling location along with their detailed longitude and latitude location history details. Past and existing location history information allow you to monitor suspicious activities of your child.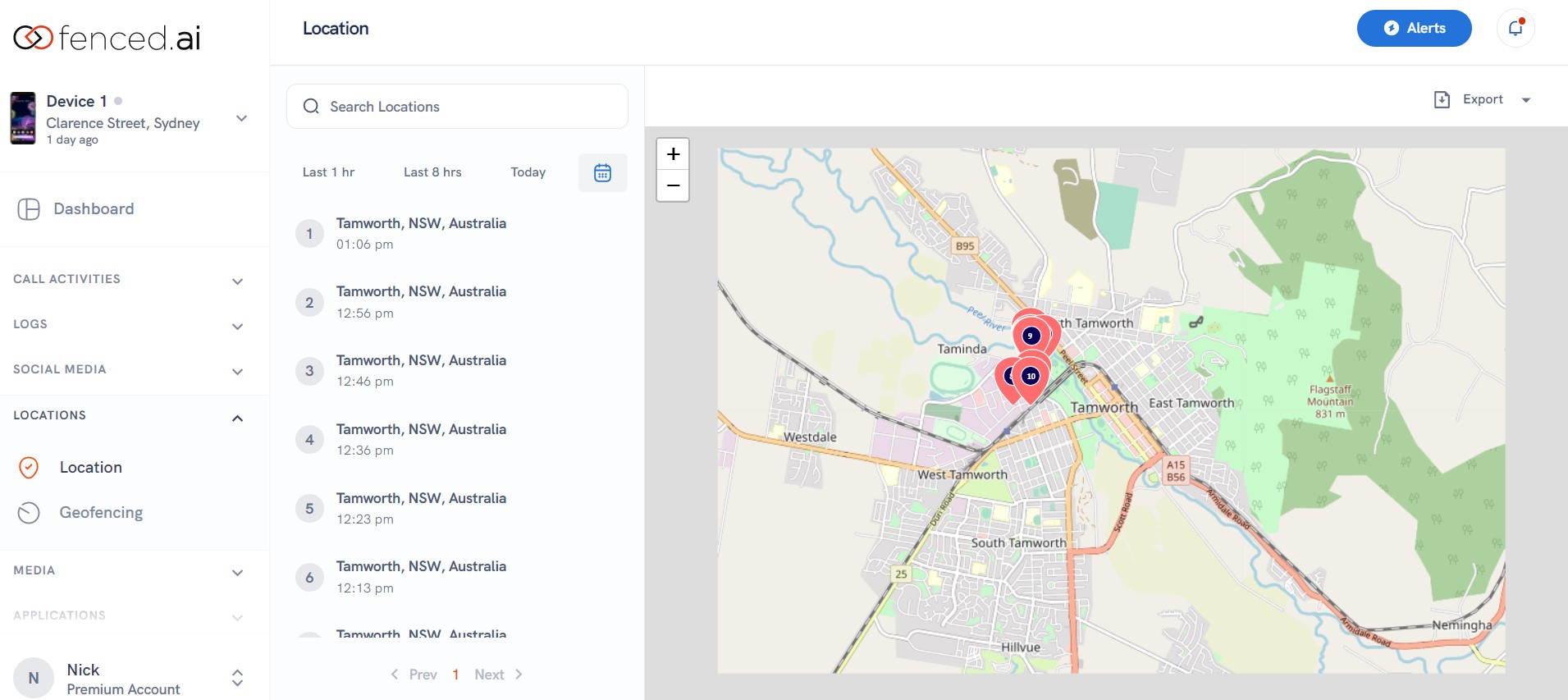 This easy-to-use software helps you view all the detailed information of the photos on the phone. It helps to get instant access to your kid's phone gallery. For instance, you can view all the images taken, images downloaded, and images already on the device. Moreover, it provides the feature of viewing the timestamps and for each photo.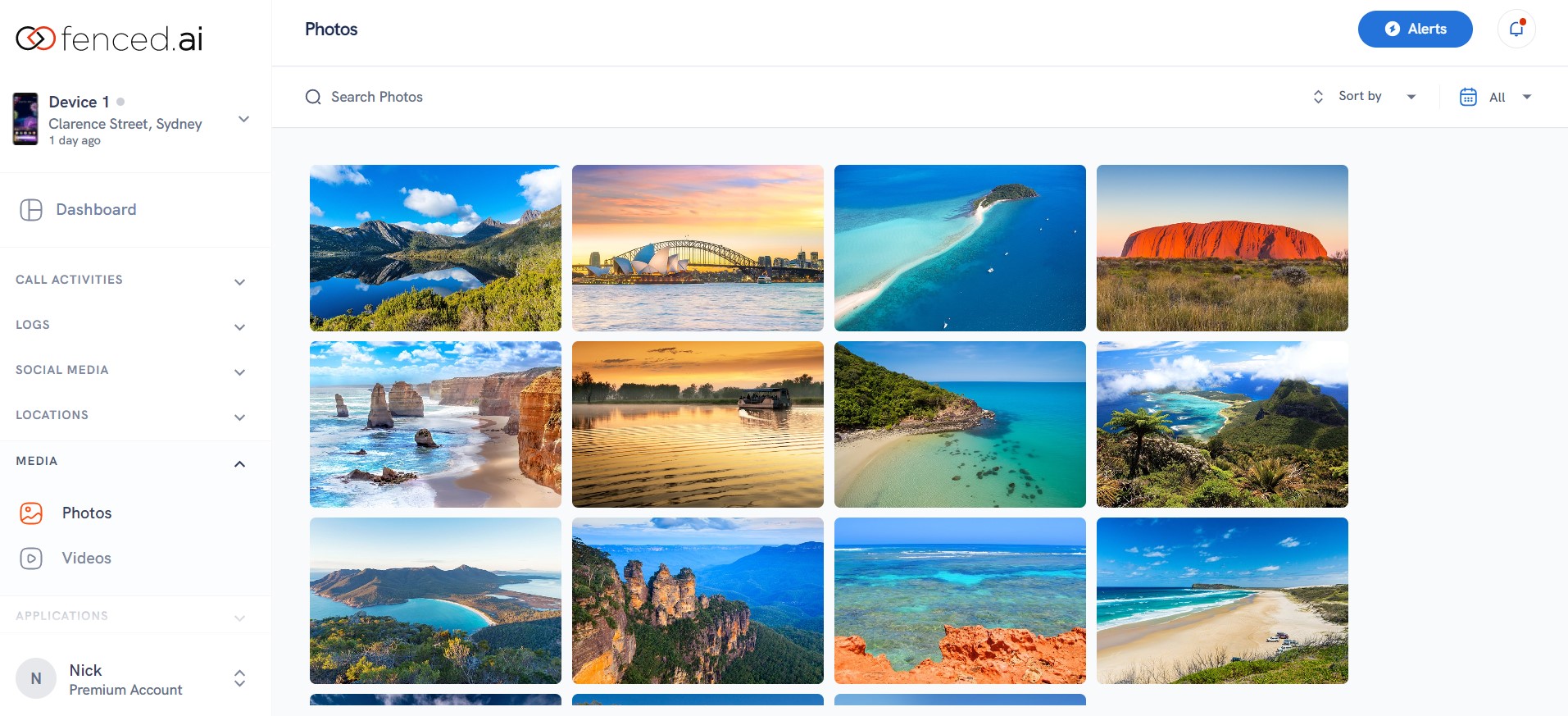 This software allows you to access videos taken and downloaded on the targeted device. It helps you to monitor every stored video on your kid's phone so that you can identify and prevent trouble.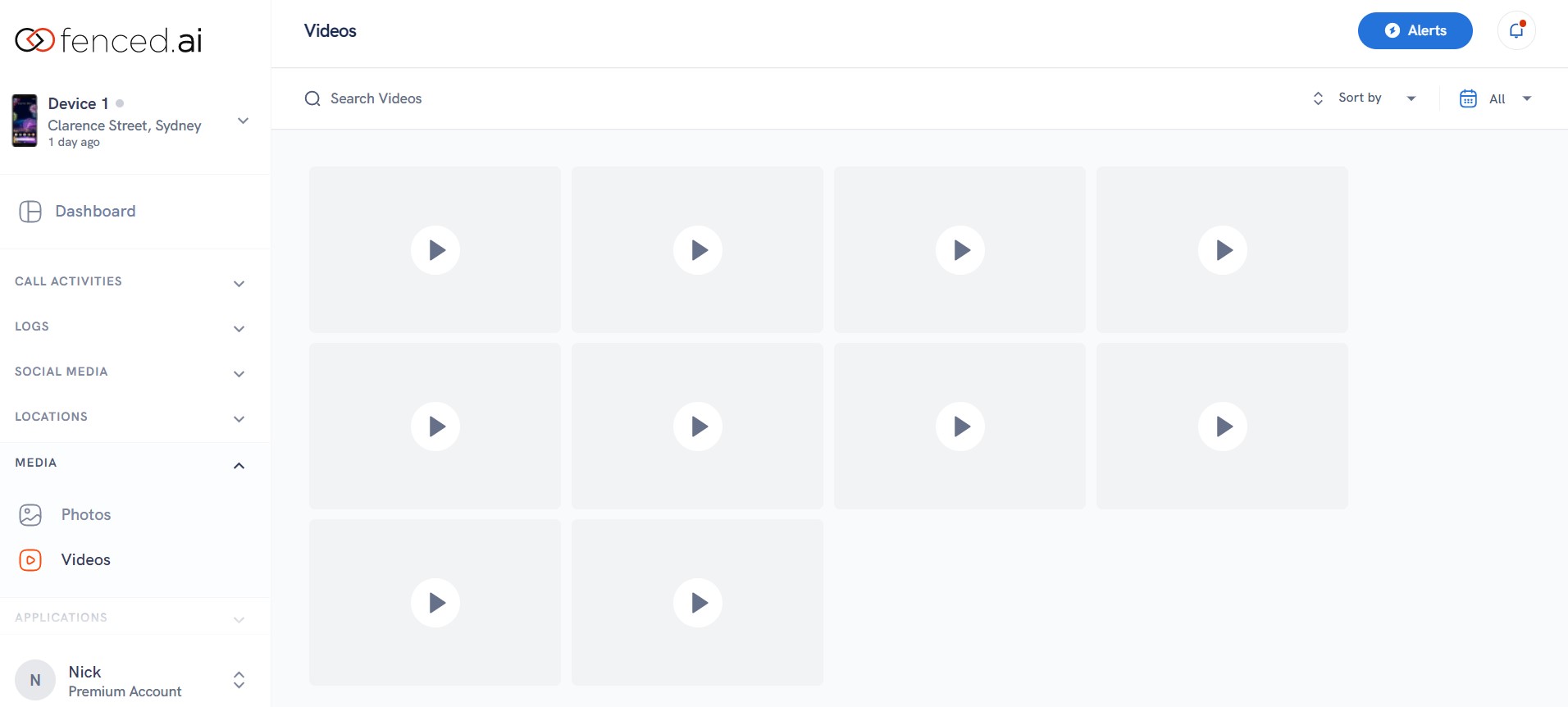 With Fenced.ai, you can get information about the SIM on your target's device. SIM monitoring tool helps you to find the phone if lost through the SIM details. It also gives an extended feature of getting the SIM card alert.  Similarly, you can know the IMEI number, network type, and location information in your fenced.ai account.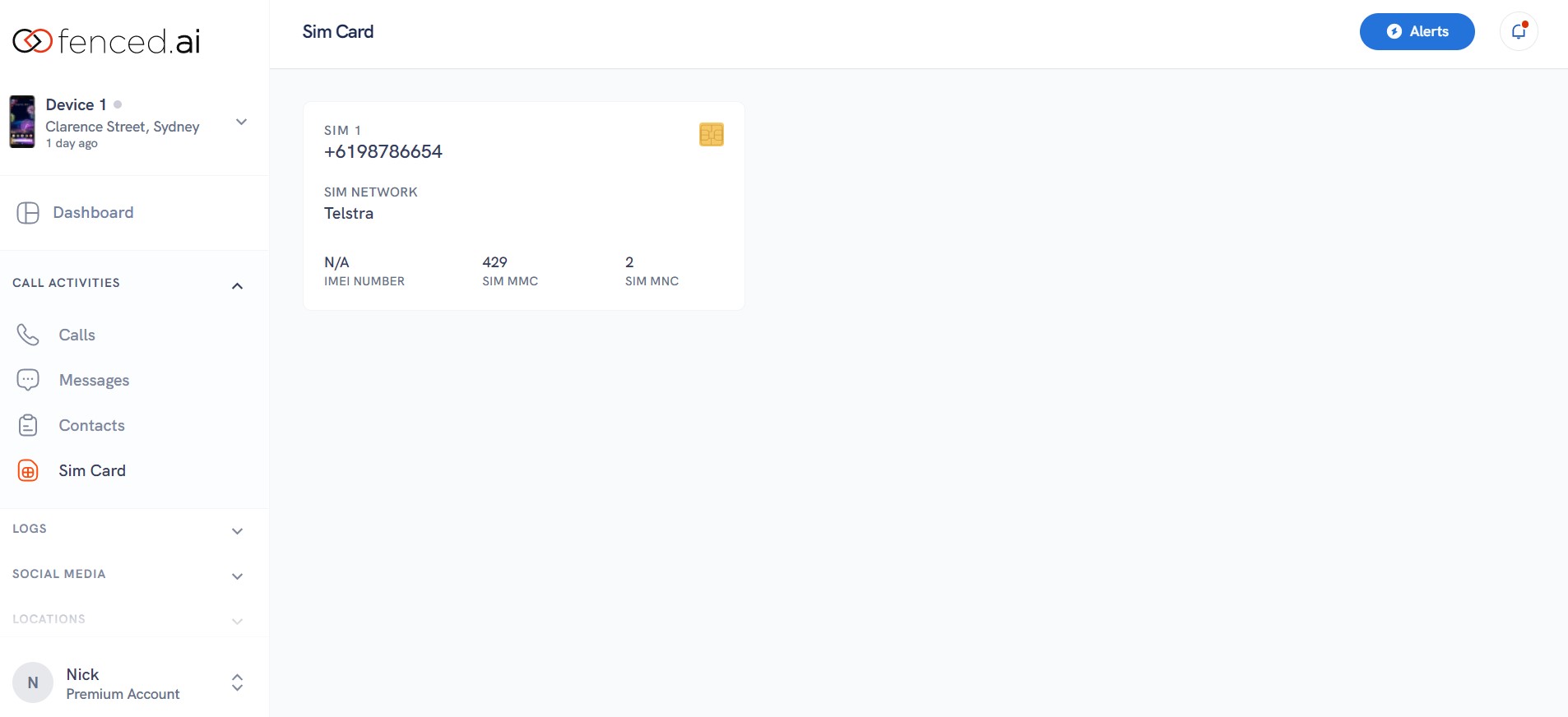 This popular software monitors everything you wish to know. You get all the information via its use. This feature provides information about every click and every touch on the target's user phone. Keyword Logger is one of the important features of any best parental control app. This tool helps you record every keystroke of the target device, which further helps you analyze your kid's activities.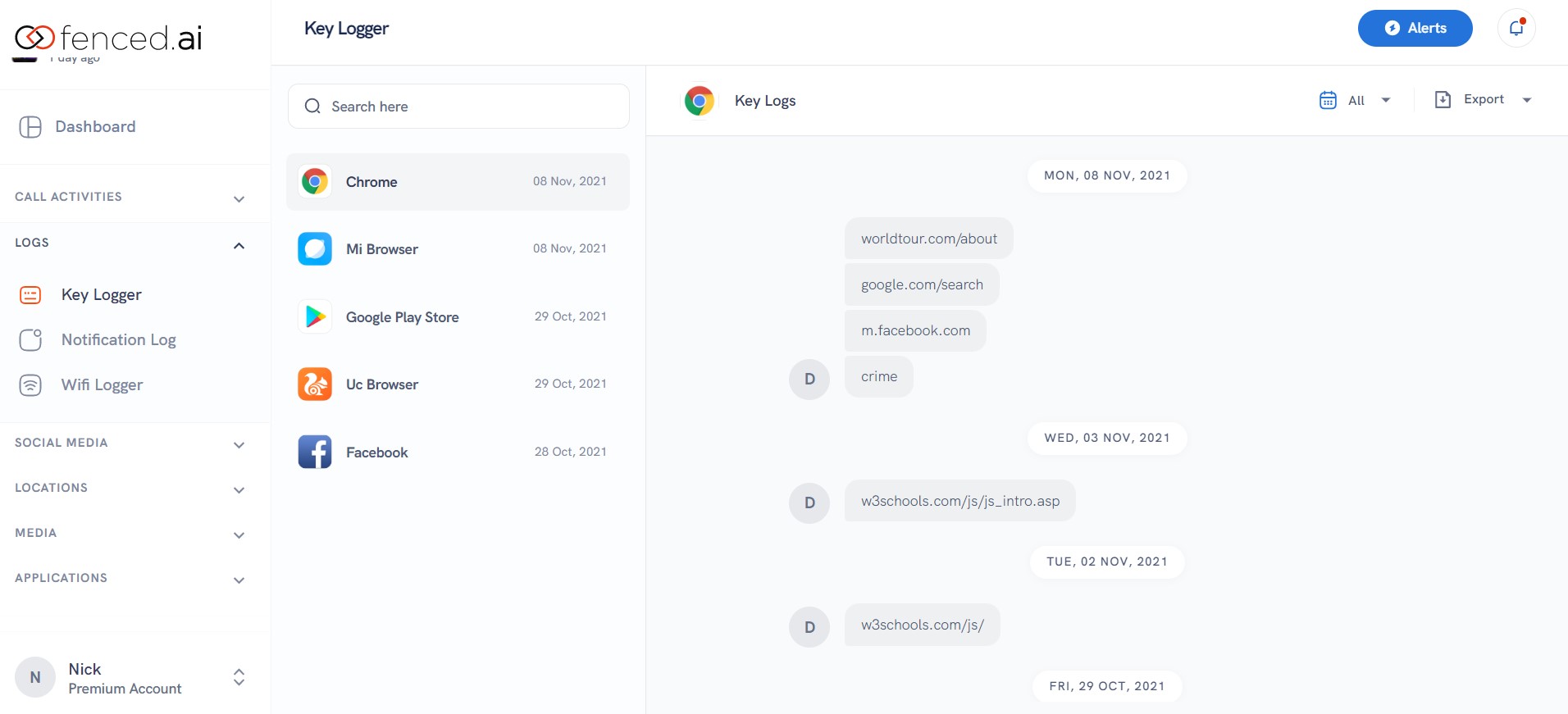 Wi-Fi logger
Just as keyword logger collects all the information on pressed keystroke, wi-fi logger logs all the connected wifi and hotspots with the target device. It gives information on the sites they visit and the location from where they sign infrequently. 
Social Media Monitoring
Children use different social media to stay up to date on new trends. With the digital advancement, the digital society has turned into a not-so safer place for children. Social media possess risks and threats to children. There are bullies, scammers, and perverts everywhere. Children are easily manipulated, which makes them easy prey for such online risks. 
With the social media monitoring feature of fenced.ai, you can develop a danger-free environment for your kids. You can monitor all your kid's activities on different social media such as Facebook, Viber, Whatsapp, Snapchat, Skype using fenced.ai. It gives access to view the private and public chats of the person you are monitoring on. You can identify the threat from anyone they are in contact with on social media. This can help you to save your kids far from danger and take corrective actions.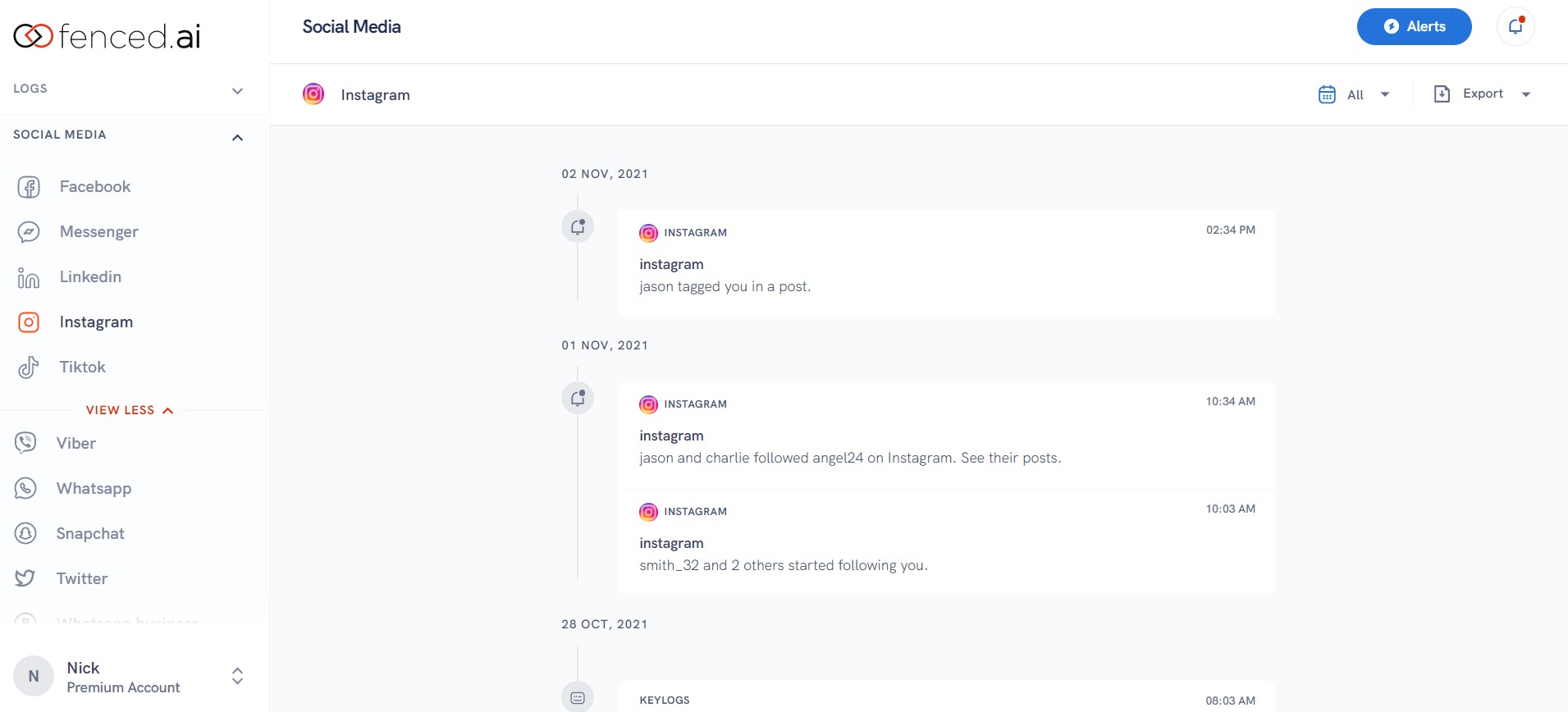 Social Media Monitoring also helps you to get information on different contacts of their WhatsApp, Viber, etc. You can view the profile pictures, phone numbers, and exchange files. The information is on the call history on those applications. It makes it easy to analyze if your children are in trouble accessing their conversation details and their behavior.
Application and Screen Monitoring
You can keep tabs on your loved one's activities. Fenced.ai is one of the best remote monitoring applications with the following different features.
Parents can monitor all the incoming and outgoing emails on the target device. You can keep your children safe by monitoring their email usage. There is a feature to restrict the incoming emails from scams and unknowns to ensure your children's safety.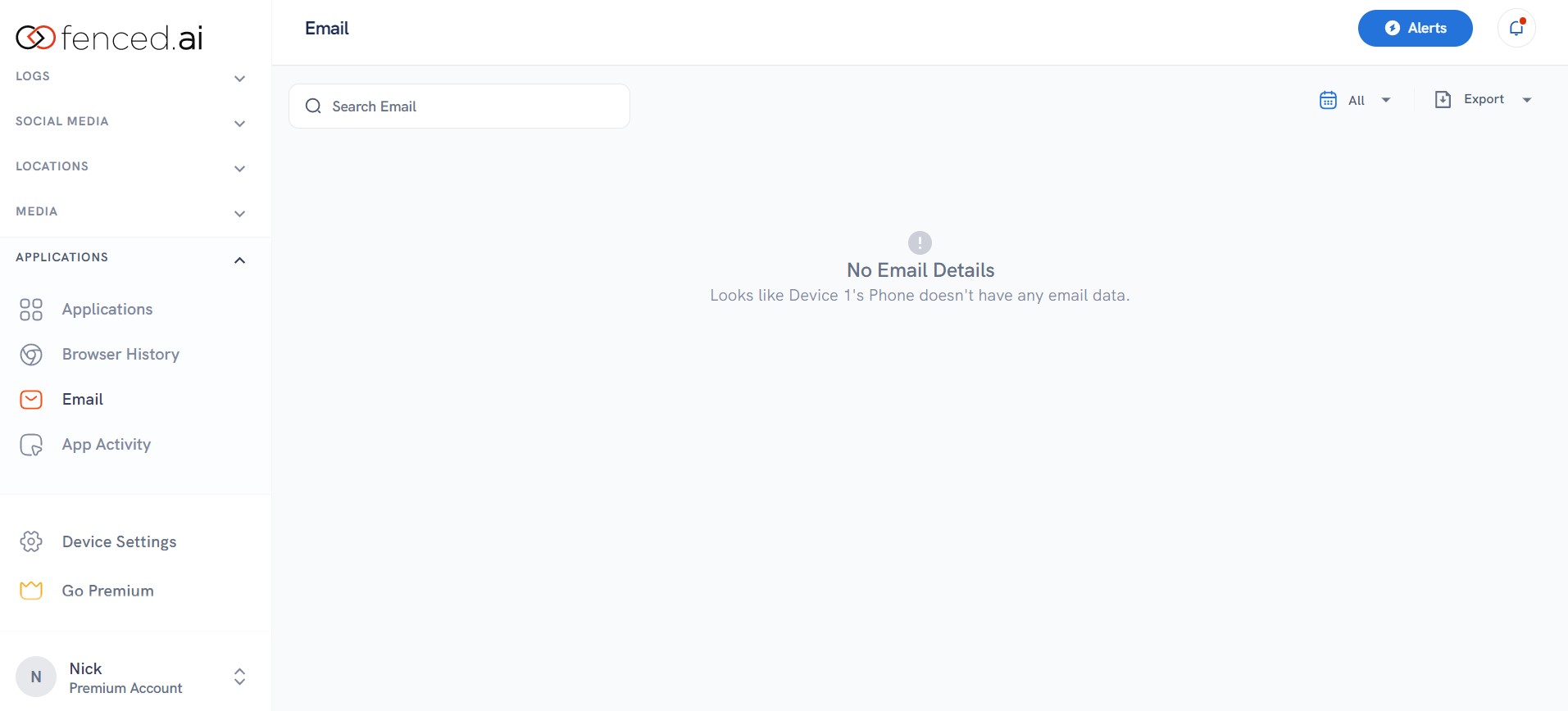 You can use fenced.ai to get all the information on the installed applications on the target's device. This app will notify you about the date, size, and version of the app installed.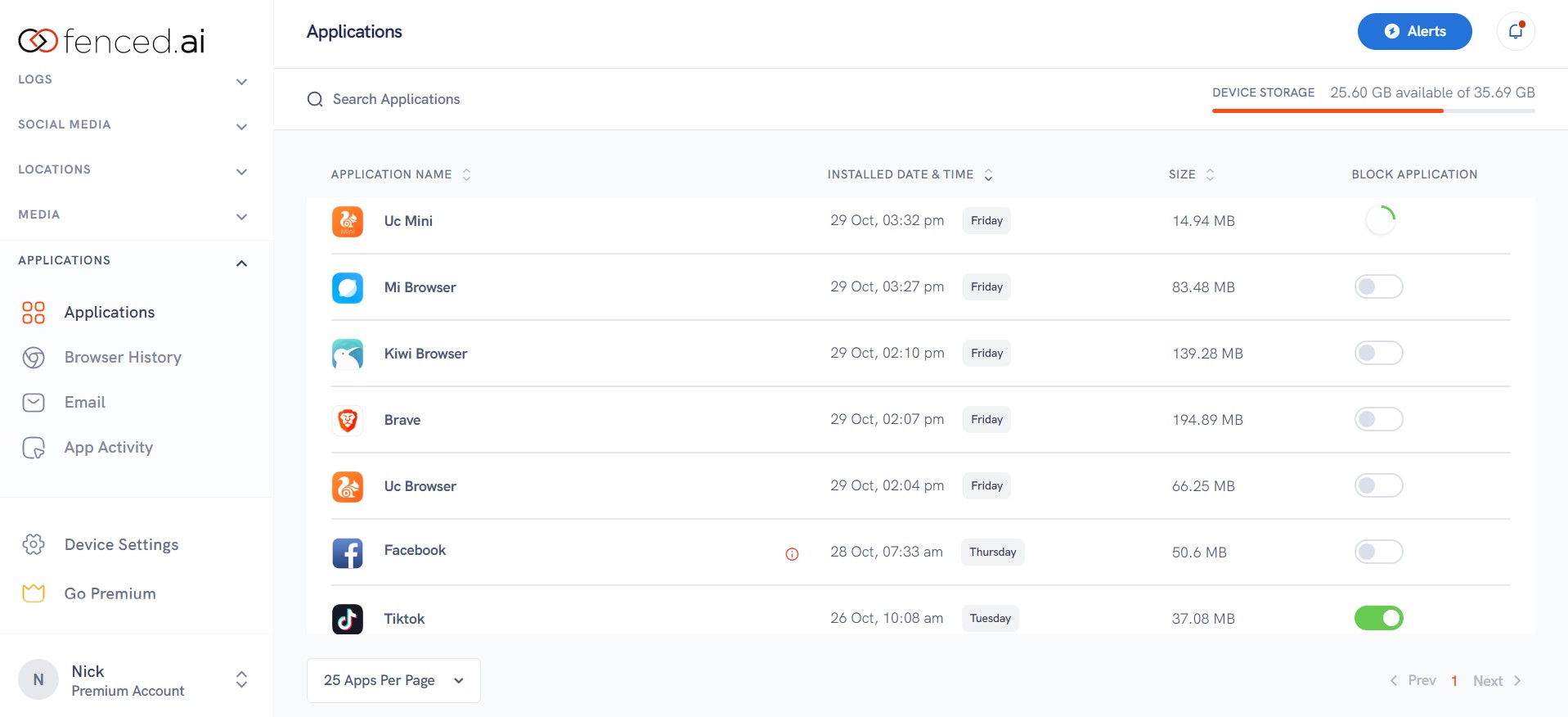 With fenced.ai, you get access to the browsing history of the target device. It provides you information about the browsing history logs, time, and frequency of visits to the sites. fenced.ai gives you detailed information like website URL, its title, number of visits, and what they viewed in real-time.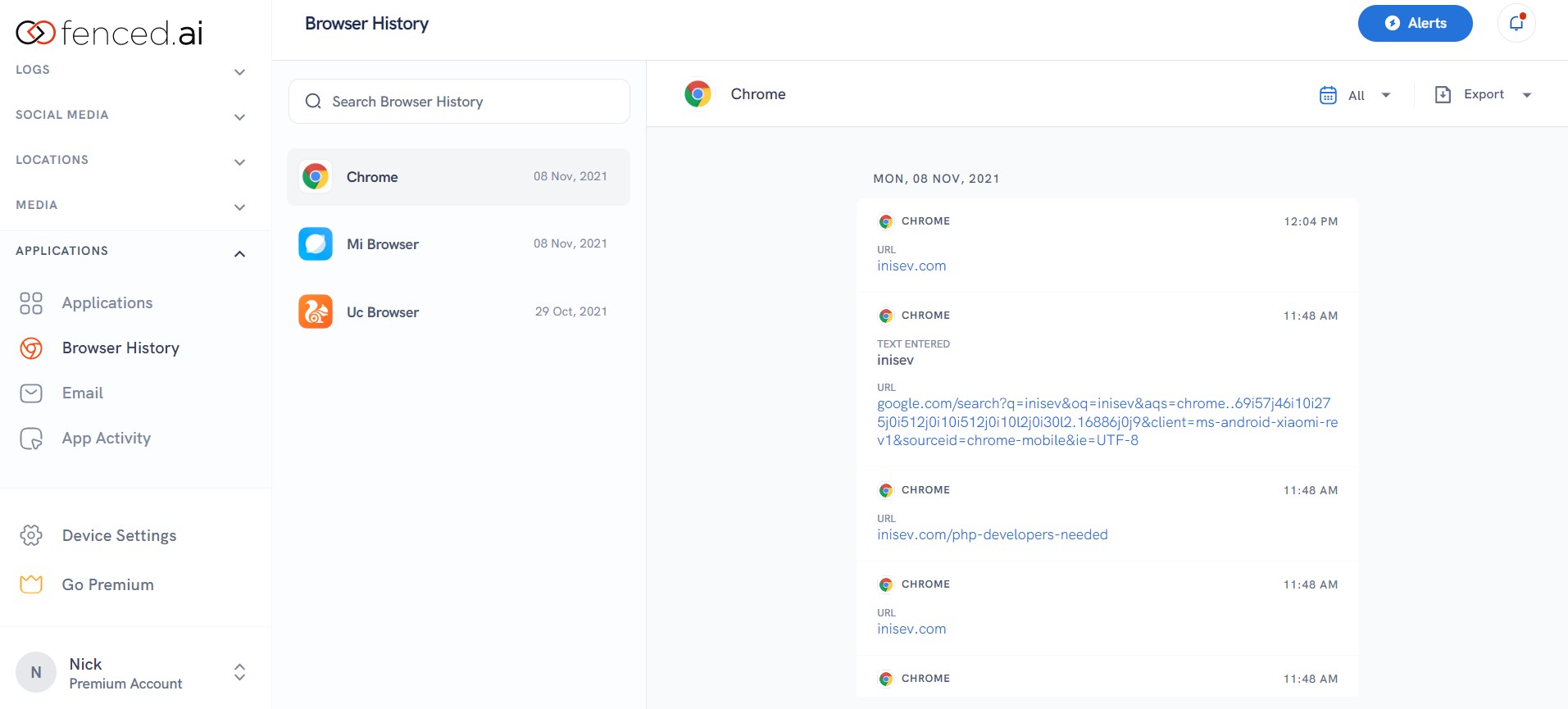 This application helps you to monitor the target's device application usage. Also, it gives you information about how much time one spends using that app.  And this helps you to limit their screen time depending upon their application usage.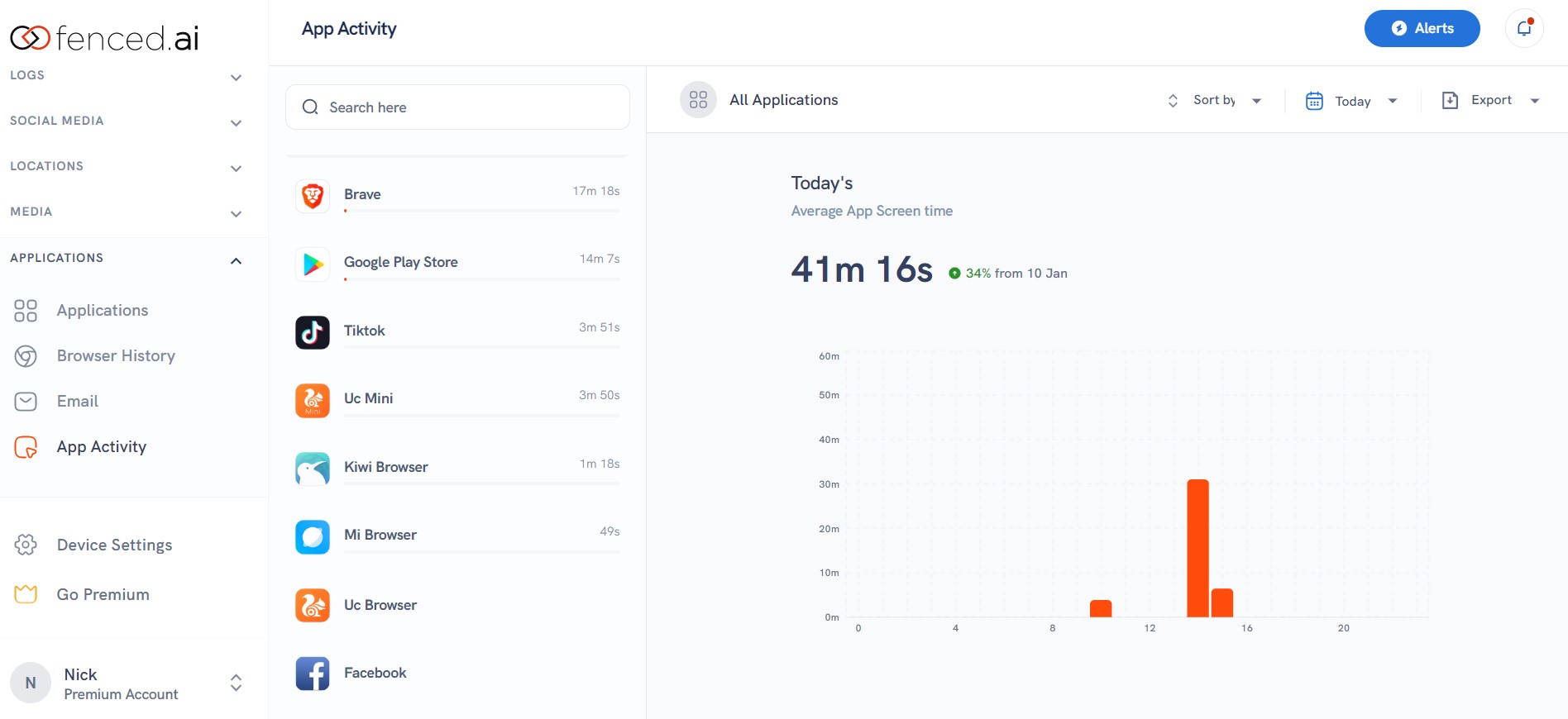 Alert System
This alerts you whenever your kid enters the forbidden areas. It offers the best alert system by sending alerts to the trusted party when the target enters and leaves the zone you have restricted. The geofence alert of fenced.ai helps you view the device movement history, and it also helps parents get a notification about their child safely reaching school.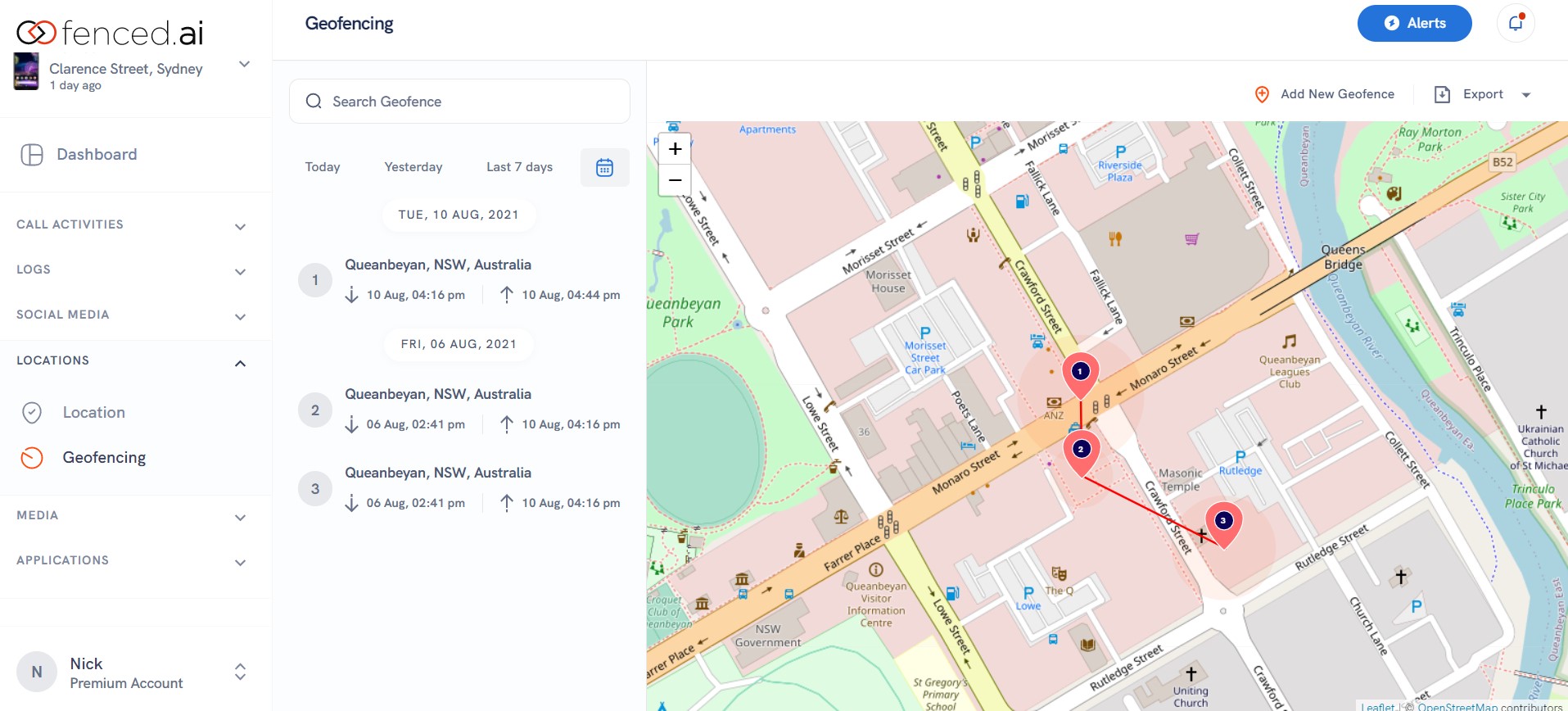 Keyword alert, Uninstall alert, Wi-Fi alert.
Gives an alert notification in the use of restricted keywords.  When the target's computer is used to type incorrect keywords or enters a keyword they are not expected to; This app helps you to get information whenever the target device has changed its wi-fi network. If they are using an insecure wifi link, the app will give you a warning message.