10 Reasons why Parental Control Software is Important during Pandemic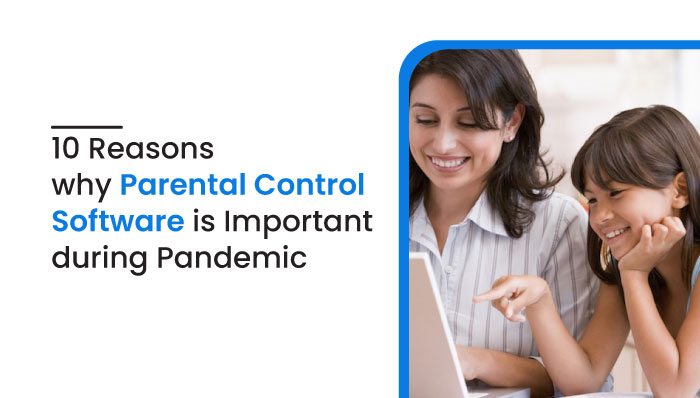 10 Reasons why Parental Control Software is Important during Pandemic
Novel Coronavirus (COVID-19) has become a global Pandemic, and to reduce its spread, many countries have issued lockdown. Every organization and industry was shut down, and people were told to stay home. Pandemic is a great time to spend time with your family and knows about them more. That's what you might have thought for a few days or weeks, right? As time passed by, you started getting bored, and even your kids started feeling the same. They may have even stopped interacting with you and started using smartphones more than before. Hence it would help if you had parental control software during this pandemic, and the 10 reasons will be clear to you.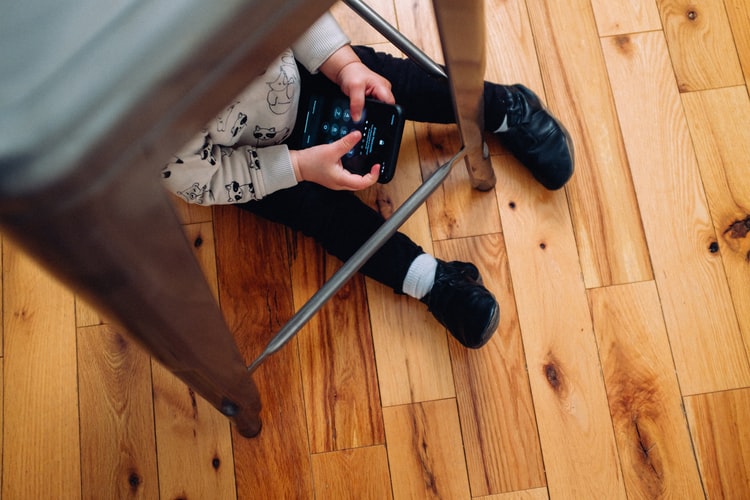 Now, if you ask them to leave the phone for a few hours, they start running away or change the rooms to watch their phone. If you continuously watch phones for the whole day and before bedtime, it will become your habit one day. You won't be able to stop watching the phone no matter how much you try. The same is with your children. If they watch cell phones from early morning as soon as they open their eyes and before bed, they will obviously get addicted. 
Smartphones can help children learning via the internet or puzzle-solving games. If they use it excessively for unproductive work, the time spent on smartphones is higher than interactions or physical activities. It's a warning sign that your kid is getting addicted to cell phones and it's usage. This blog will explain the 10 reasons you need parental control software during this pandemic.
Here are the 10 Reasons why Parental Control Software is Important During Pandemic:
Monitor your kid's device: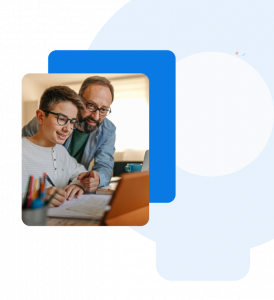 The parental control software and monitoring apps have made parenting easier. It comes with tons of features and among them, letting you monitor your kid's device is an all-time favorite feature of all parents. The parental control app lets you see everything on your kid's device like an open book. It can show you your kid's call log details, SMS/MMS, and social media messages. The most surprising thing is even your kids delete the call log history and messages, the parental control app can show you what they deleted. If they plan to meet someone behind your back, you will still know about their plans.
Control your kid's Screen Time: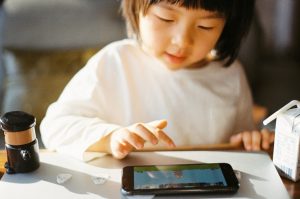 Mobile spy app is user-friendly, and even a person with basic computing knowledge can operate them. They are designed specifically for parents. That's why parents won't face difficulty in navigating through features. This app shows you a detailed overview of your kids' screen time and usage. Which app they used the most, how long they use social media like Facebook, Snapchat, Viber, WhatsApp, etc., not only social media and browser usage and website visits. 
After checking the detail, you can set a screen time lock on your kid's device, like locking before bedtime. You can also set usage time up or time limit to certain hours and keep the device locked after reaching the watch hour limit. This will help them take a rest from mobile phones and engage in physical activities. Excessive screen time can affect a child's mental health and cause eye problems too.
Protection against cyberbullying:
As everyone is inside the house due to pandemic online users rate has increased drastically. A person's online time has increased and so have the online scams. Cases of cyberbullying have also gone up. They target teenagers and harass them. Some cyberbullying starts from comment sections of certain pages and posts. If anyone comments about a post, these kinds of predators reply with harsh words and even harass them on their private messages. Some people ask for nudes and cash in private messages. They act all friendly and trick teenagers into believing they are harmless, then ask for money, telling them they will return it. Some use fake names and id then flirt with teens then ask for nudes in their inbox, which they use later to blackmail them. 
Use parental control software to monitor every activity of your kids online and check their messages to ensure they are safe from cyberbullying. Watch their social networks, who they add, and how they interact.
Protect from online gambling:
Online gambling is a way to make money fast and easily. This is what most teens believe in and involve in gambling. During the pandemic, some parents have reduced their kids' pocket money, or some may have collected a lot of money staying home. Who has less money wants to multiply the money, and who has more money wants to experience gambling and earn more, maybe? Depends on the kid's thinking. Gambling is very addictive, and it wants you to believe you can win. That's why people always bet even if they lose.
Use parental control software to track your kid's activities and block any websites that allow online gambling. With the feature to block websites and content, you can easily save your kid from gambling and wasting money.
Control what your kids watch because the internet has everything in it. From learning online to dealing drugs and making them, it has all that you ask for. Blocking pornographic sites, phishing websites, and gambling websites fall on a parent's shoulder as kids are unaware of what they can watch and what they can't. In this context, the parents must restrict any inappropriate content for children as per their age. Use parental control software to check their browser history and block those sites manually. Some control software automatically blocks inappropriate websites and content after setting the age of your kid. 
You can even check their photos and videos saved on the device and delete any inappropriate photos and videos to ensure they don't watch those again. Talk to your kids about what they are watching and why they shouldn't watch them.
Provides a sense of security:
After installing parental control software, you won't have to worry about your kids. They work as virtual parents and protect your kids. You can get automatic alerts and live updates of your kid's activities too. You can check what your kids are watching at any time from anywhere with the help of the internet. Parental control software sends all the gathered data from your kid's phone to your admin control panel without harming the performance of your kid's phone as they operate in stealth mode in the background. You will know what your kids are doing, but they won't know you are watching them. 
Getting screenshots of social media feeds and activities on the device is a great feature that can show you what your kid's feed looks like and what they watch online. You can know if your children are safe or not.
Know your kid's location: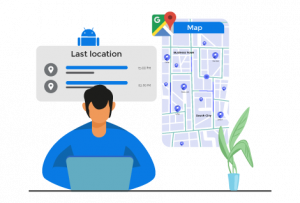 You might be wondering, my kids only stay at home in the pandemic, so why would I need to track the location. Well, don't be so sure as they might get bored and want to go for a walk or sneak out to meet friends. Parental control app will help you locate your kid and monitor where they are heading to. You can even track them via the SIM card location. Feature to track SIM card location and alert on change of SIM card is a great feature for the place without internet access. You can even set geofence alerts that will notify you whenever your kid leaves the house. 
Geofencing has options like allow a location or block it. If you allow your house and block your neighborhood, the app will send you an alert as soon as your kid leaves the house. You can even block dangerous areas and alleys, so whenever your kid passes by those places, you can monitor if he crossed that path safely or not.
It isn't very pleasant to see your kid spend a lot of time on their phone rather than social interaction. They download new apps and games every time and get attached to them. They spend hours on a single app and game, which you may have noticed. With parental control software, you can block apps and game installation and block pre-installed apps and features. You can even disable online payments and purchases. Children who use their parent's phones mostly spend money from their parent's bank account without them and their parents knowing. They unknowingly buy a subscription to games or items with real money. Yearly, millions of children spend money virtually without their parent's concern. To prevent that, use the app blocking feature and save your money.
Real-time updates to parents: 
Get updates hourly or once a day, or whenever you feel like receiving them. This feature is customizable in some parental control apps but not customizable in others. If you can customize the data receiving preferences, you will receive data from your kid only during that time. If you set to receiving hourly, then every hour, you will receive the activity notice of your kid. In some parental control apps, this feature is not customizable as it consumes more battery and data if the user sets receiving data more frequently and harms their phone's performance too. 
Real-time updates like the recently called number, texted person, messages, and location of the person are sent by the app automatically. If parents wish to view what their kid is watching at the moment, then it will take a screenshot and send it to you.
You may have heard of many online scams and frauds. They sell some products or services and make money first. Later at the delivery time, you won't get any follow-up, or the product doesn't arrive. That's because they were scammers who take the money and disappear. With parental control software, you can block such websites and pay only to verified sellers. Protecting online bullies, malicious websites and apps, restricting content inappropriate for certain age groups, etc., are all available in a single app. Even when you sleep, your kids may be active, so this software will still monitor your child's activity and report to you during those times. You can check till what time your kid was active and what he watched during those hours.
Hence these are the 10 reasons why you need parental control software during this pandemic. Now, since we know the 10 reasons to use parental control software during the pandemic, we don't know which app to use. Do we? 
Which App to use for Parental Control?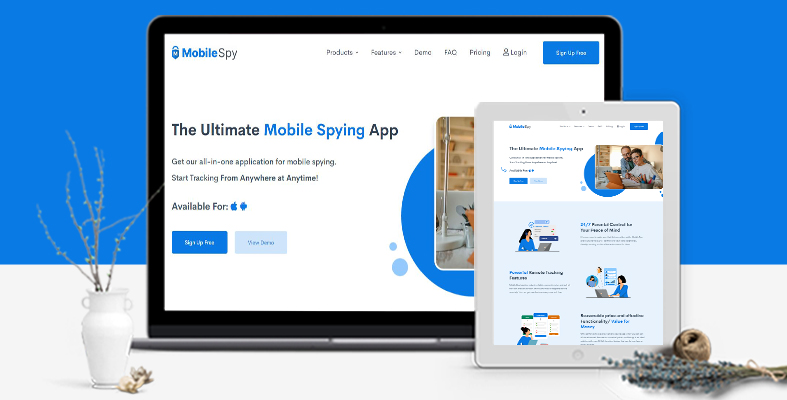 If you are looking for a super easy-to-use and user-friendly kind of software, I suggest you download and use the MobileSpy app. If you are new to the parental control world, you won't have to worry about using this app. MobileSpy is very easy to install and use. It takes just 3 steps to download and use this app. It gives you a free trial to check what this product can offer, and later you can buy monthly subscriptions to access all the features this app offers. The three steps that you need to install are:
Enter the Email id to register
Select device OS (Android/IOS)
Once you complete the download and installation, you need to check the inbox of your mail and use the given id and password to log in. Install the app on the target android device and hide it. You are ready to use it. For iOS devices, you need to enter an iCloud id to start monitoring your kids. 
This app comes with tons of features and a live dashboard to check how it works. Go to the homepage of MobileSpy and click on Demo to know how it works live.