Android spy new
Android Spy
MobileSpy.io is a complete spy app for Android that offers extensive compatibility, completely stealthy operation and, multiple top-tier features. If you want to know what your target are up to on their Android phones or tablets and want complete control over them, then MobileSpy.io can be your ammunition to spy on android devices.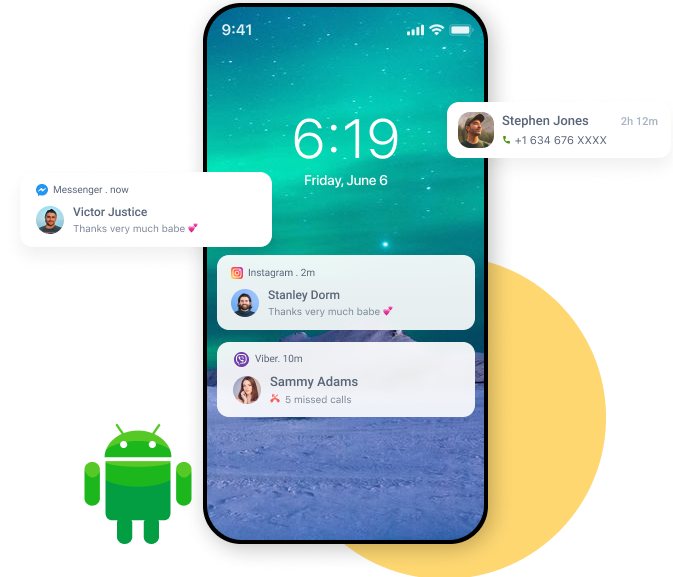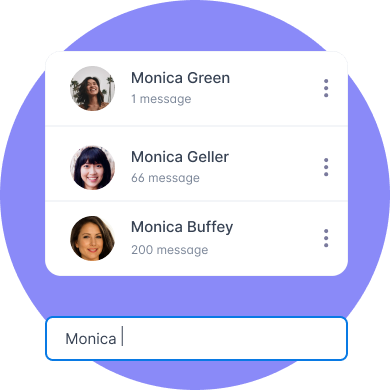 Track Text Messages
Track and view text messages both incoming and outgoing of Android devices, including date, timestamps and details of the sender.
Track Call Logs
Spy on target's Android phone and secretly track all calls logs (incoming, outgoing, missed and unanswered) remotely. Access complete details on name and number of the caller saved in address book including date, duration and time of calls made.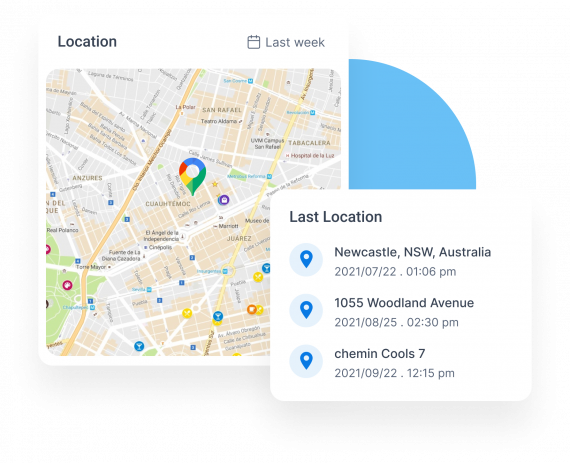 Track GPS Location
Track GPS location of the targeted device and get access to their current whereabouts, location history, route history; and get instant and real-time alerts.
Access Chats History
Spy on chats, group chats, exchanged photos, audios and video files from Facebook, Skype, Viber, WhatsApp on all Android devices.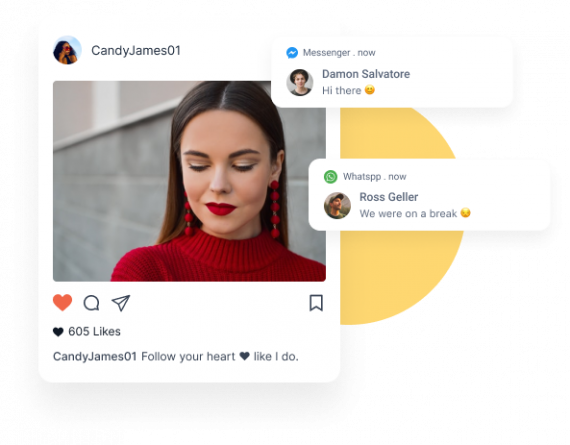 Social Media Tracking
Spy on popular social media app such as Snapchat, Facebook, WhatsApp, Viber and many more. Track the entire social media activities remotely and make sure your kids are not exposing themselves to online threat.
Multimedia Tracking
Spy on all multimedia messages exchanged by your target. Track every photo and video saved and clicked on their Android phone remotely; and get immediate access from the dashboard.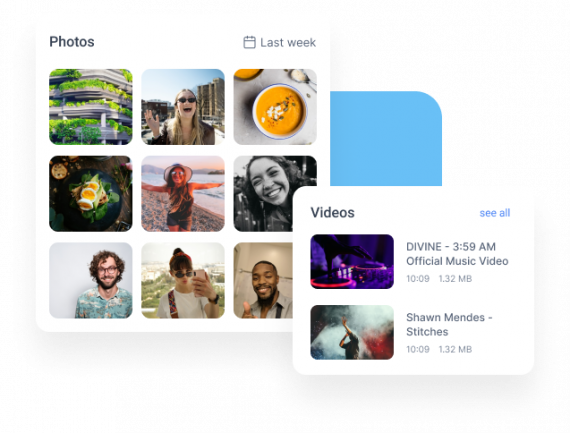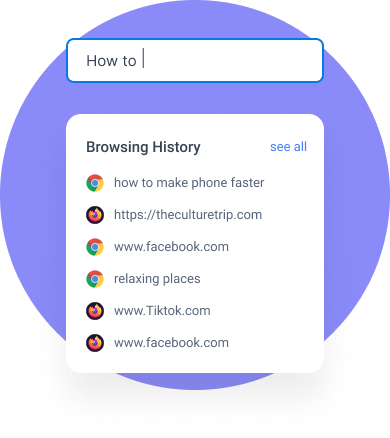 Browsing History Analysis
MobileSpy.io silently keep tracks of the web history and informs you about the kind of websites visited by the target. The app provides the feature of checking the top 10 frequently visited websites from the browser on Android.
Track Emails
Email has been accepted by everyone, whether it's for business or personal use. MobileSpy.io is an powerful android spying app that tracks all the incoming and outgoing emails on the Android phones or tablets and let you access all kinds of attached files.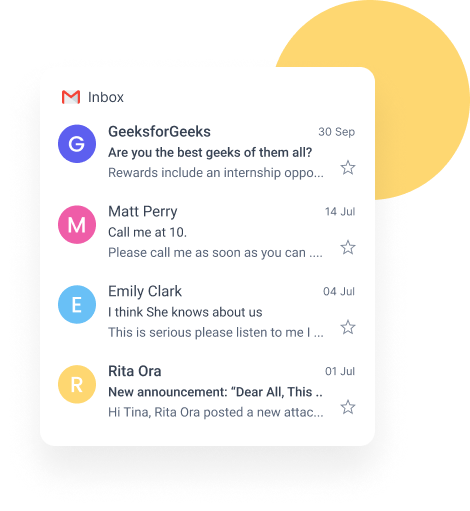 Why Do You Need to Spy on
Android Phones Using MobileSpy?
Kids of this generation are growing up behind the screens of their smartphones, and are unfortunately subject to a number of threats. Yes, these kids are tech savvy and they know how to use smartphones but do they know how vulnerable they are when it comes to online threats; and are they mature enough to deal with such situations?
Let's face it, the internet is here to stay and as a parent, it's your responsibility to keep them safe online.  Using a spy app to track online activities of your kids allows you to know what they are up to, how are they behaving online, if they are involved in inappropriate activities. To be specific, spy apps for android devices gives you a measure of peace and reassurance that your kids are safe. You will have an access to their call logs, web history, browsing history and many more using our Android spying apps.
Similarly, as a business owner, you will have an insight into what your employees are doing with the company-owned device. You can have a peace of mind knowing your corporate data are safe and your employee are focused towards their work.
MobileSpy.io is Securing Your
Digital World Like No One Else!
Cyberbullying
Cyberbullying is a parent's nightmare. Tracking record of your kid's each day activities can help to detect and avoid cyberbullying.
Avoid Illegal Activities
Your kid might be the victims of internet abuse while they can also be the assailant sometime. Tracking their activities helps you to avoid any unwanted or illegal activities.
Track Employee Activities
MobileSpy.io allows you to spy on company owned device provided to employee's and prevent them from slacking off during work. You will know what your employee are up to and can know if your corporate data are compromised.
Track your lost Android phone with the help of Android Spy
Yes, you can track your lost or theft Android device with the help of MobileSpy.io. Thanks to its GPS tracking feature, you can track your Android phone easily and precisely.
Complete Supervision
Spying on your kid's Android phone gives you complete supervision on their entire online activities.
Information Security Management
Information security has been a rising issue lately due to a series of scandals from big companies, rest assured, we're here.
Track Social Media
MobileSpy.io track all the social media activity like posts, comments, uploads, chat, chat history, exchanged multimedia files and many more. Android spying features allows you to track most popular Social Medias and let you view Facebook calls, Viber calls, WhatsApp calls, etc. along with messages and media files.
Browsing History Analysis
MobileSpy.io silently keep tracks of the web history and informs you about the kind of websites visited by the target. MobileSpy.io offers the feature of browsing history analysis. The app provides the feature of checking the top 10 frequently visited websites from the browser on Android.
Start Remote Monitoring with these
3 Steps
Sign Up
Sign up for MobileSpy.io account to track online activities of your target. All you need is an existing email ID and you are good to go.
Install MobileSpy
Download and install application on the device you want to spy. It will takes only a handful of minutes.
Start Spying
Log into your MobileSpy.io account and start tracking your target's Android phone in stealth mode.
Frequently Asked Question
For Android Spy
How to install MobileSpy on target android devices?
To install MobileSpy on an android device, sign up here and install an app on the device and start monitoring and tracking.
Which Android devices are compatible with the app?
Android devices running Android 4.x or above are compatible with the MobileSpy.io app.
Can we spy on target's Android device remotely?
Absolutely. You can monitor an Android device remotely with MobileSpy.io.
Is MobileSpy.io legal?
It's completely legal if you are using MobileSpy.io to Spy on your underage kids or company-owned devices provide to employees. Android tracking also can be used to spy on teens but only with their consent. We recommend you to check local laws before using it to be on the safe side.
Can MobileSpy be installed remotely on Android device?
No, MobileSpy cannot be installed remotely.
What about the technical support of MobileSpy.io?
MobileSpy.io support team is available 24/7 for technical support. You will get help and find answers as soon as you come up.
How can I spy on my kids or employees Android devices?
To spy on your kids or employees devices, first, you need to install the MobileSpy.io app on their device. After that, you need to create an account and use it to log into your MobileSpy account. You'll have an access to the control panel after logging in your account.
How do I know if the software has been installed?
There is no certain way to know if any monitoring software is installed on a device. You can check storage for suspicious files, see the behaviour of your phone whether or not it is behaving suspiciously, including slowdowns, sudden restarts, and a too-fast battery drain etc.
Does MobileSpy.io Android app work worldwide?
Yes, our Spy app works regardless of the device locations or the cellular network that it is on. MobileSpy works with all service providers anywhere in the world.
Does MobileSpy.io Android Spy app runs on stealth mode?
Yes, MobileSpy.io is completely stealthy and tracks all the online activities of targeted device without getting detected.
A Few Words From Our Happy Customers


For about a year now, I've been using MobileSpy. Basically, I need to keep track of my team to see what they do during the work hour, that information allows me to make smarter decisions about the company and leadership. Furthermore, I can track their work from any location and can access my data from one location. Really loved this app and appreciate it!


For a mom like me, it's positive news that we can now use the app to track our kids just to make sure they are all right. I have just found out that the MobileSpy app is offering several functionalities such as monitoring social media, GPS location tracking, website history tracking which is important for digital age parenting. Thank you for these fantastic features in one app.


I was searching for the best way to safely spy on the phone of my husband without him knowing about it then I saw suggestions about the MobileSpy app. I went for it and now I have unrestricted access to his mobile and he doesn't know about it. It's amazing that I can spy on his social media apps, call history and even know his location through a GPS location tracker.


I've read a lot about the victims of online abusers, cyberbullies, and scammers but I never imagined my daughter would also be the victim of these online abusers. MobileSpy allowed me to bust a guy who sent lewd messages and filthy images to my 14-year-old daughter. I wasn't able to believe my eyes! Thanks to MobileSpy that I can keep my daughter safe.


I absolutely LOVE MobileSpy! As an entrepreneur, I wanted to keep track and monitor my employees. Thanks to the MobileSpy app it's possible now. Our productivity has almost tripled for my business since using MobileSpy. The bulk of our staff are virtual workers, so it is important to keep track of their levels of productivity to optimize our team and work efficiently.


I am in awe of what MobileSpy can do for the safety of the family. The reason why MobileSpy fits well for me is that it helps my wife and me to track the mobile of our kids and spy on their phone, SMS even on their social media activities and outside the schedule of our children via GPS. I can stay relieved of my children's online security now. Full stars from Hudson Fam.
MobileSpy is Securing your Digital Space Like No One Else
And Many More! Enjoy advanced monitoring features with MobileSpy.