About us
MobileSpy – A Complete Mobile Spying Tool
MobileSpy has been our customers ultimate spying partner for years and counting to remotely spy digital activities of a target device. MobileSpy comes with user-friendly features and cutting-edge technology being the perfect spy solution for users to keep an eye on someone.
What is MobileSpy.io?
MobileSpy is a remote spying and control app that allows users to spy on and track various activities of a target device, such as monitoring social media, multimedia, texts, calls, apps, internet data, location tracking, and more. Besides, the software is completely invisible to the target phone as it operates in absolute stealth mode.
What are the advantages of using MobileSpy.io?
Using MobileSpy, you can spy on your target's every move on any iOS or Android smartphone in real-time. Also, it is easy to setup and operate MobileSpy without any delays or breakdowns while spying.
How does MobilsSpy app work?
Like spies, MobileSpy operates in the background and is invisible to the end-user. Being a multi-featured spy app, MobileSpy helps you to monitor and control all the activities of your target device remotely.
Our Mission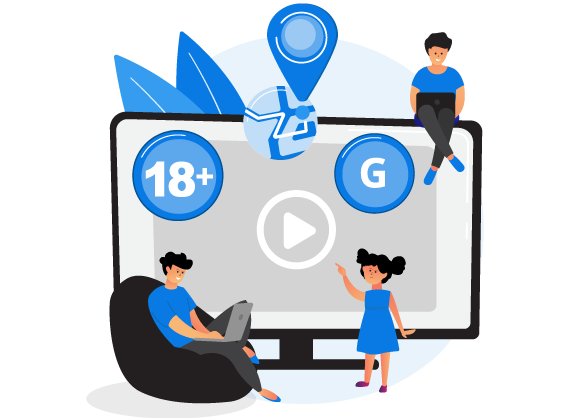 MobileSpy uses the most digitally advanced spy and monitoring features aiming to keep an eye on what matters to you the most. The primary goal of MobileSpy is to help parents and business owners by providing them with an ideal spy solution. We seek to provide parents with absolute control of their kids' devices, ensuring their online protection. We also seek to provide employers to analyze their business and employees' activities. Collectively, our mission is to provide a digital spy tool for spying on your target's digital activities remotely.
Nothing could perhaps be a more legally effective way than using MobileSpy to spy on someone, as we intend to reduce your concern on online security, providing you peace of mind. 
Our Team
MobileSpy is designed and developed by a professional team for its users with high-quality surveillance services. Rome was not built in a day, and neither was MobileSpy. The MobileSpy team has spent years researching and developing a spying solution that meets all end-user requirements in this current era of online security.
A Few Words From Our Happy Customers


For about a year now, I've been using MobileSpy. Basically, I need to keep track of my team to see what they do during the work hour, that information allows me to make smarter decisions about the company and leadership. Furthermore, I can track their work from any location and can access my data from one location. Really loved this app and appreciate it!


For a mom like me, it's positive news that we can now use the app to track our kids just to make sure they are all right. I have just found out that the MobileSpy app is offering several functionalities such as monitoring social media, GPS location tracking, website history tracking which is important for digital age parenting. Thank you for these fantastic features in one app.


I was searching for the best way to safely spy on the phone of my husband without him knowing about it then I saw suggestions about the MobileSpy app. I went for it and now I have unrestricted access to his mobile and he doesn't know about it. It's amazing that I can spy on his social media apps, call history and even know his location through a GPS location tracker.


I've read a lot about the victims of online abusers, cyberbullies, and scammers but I never imagined my daughter would also be the victim of these online abusers. MobileSpy allowed me to bust a guy who sent lewd messages and filthy images to my 14-year-old daughter. I wasn't able to believe my eyes! Thanks to MobileSpy that I can keep my daughter safe.


I absolutely LOVE MobileSpy! As an entrepreneur, I wanted to keep track and monitor my employees. Thanks to the MobileSpy app it's possible now. Our productivity has almost tripled for my business since using MobileSpy. The bulk of our staff are virtual workers, so it is important to keep track of their levels of productivity to optimize our team and work efficiently.


I am in awe of what MobileSpy can do for the safety of the family. The reason why MobileSpy fits well for me is that it helps my wife and me to track the mobile of our kids and spy on their phone, SMS even on their social media activities and outside the schedule of our children via GPS. I can stay relieved of my children's online security now. Full stars from Hudson Fam.
How We Claim To Excel?
MobileSpy has a friendly team of experts available to give you hands-on support.