The role of spying apps in corporate espionage and workplace surveillance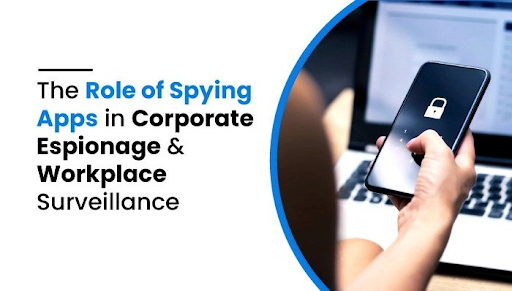 The role of spying apps in corporate espionage and workplace surveillance
Corporate espionage is a serious problem that plagues businesses of all sizes. To protect their trade secrets and confidential information, companies must be vigilant about who they allow into their inner circle. This is where a spying app comes into action.
The use of spying apps is on the rise as businesses seek to gain a competitive edge. These apps keep track of employees' activities, monitor business communications, and protect valuable information. They are as harmless as a ticking clock or as intrusive as webcam access.
According to a report, 78% of companies use spying apps to track employees. The demand for workplace surveillance has increased this year by 60% more than last year. 
In this article, we will discuss the role of spying apps in corporate espionage and workplace surveillance. We will also examine the ethical considerations of using these apps and the potential legal implications.
The Dangers of Corporate Espionage
Many business competitors find ways to steal each other's plans and strategies to increase their sales. They want to steal customers and bring down their competitors. They seek information about the competitors using spy apps and other various methods, some of them are: 
Gaining access to confidential information by breaking into a company's network.

Malware or virus attack on a company's website.

Using email spoofing or phishing tactics to force employees into revealing private information.

A distrusted worker coordinating with a competitor to steal or gain access to confidential data from their company on the competitor's behalf.

Using Spying tools to steal data from a company.
As per a report, Two employees were charged in May 2015 with stealing trade secrets from Avago and Skyworks, two American IT companies. The attackers worked together for years to figure out how to get the data they would need to launch their own business in China and compete in the $1 billion market.
Interested In: Best ethical hacking tools for professional ethical hackers
The potential illegal effects of corporate espionage
Spying on a private company is not illegal if the information can be legally obtained. For example, you can spy on the number of employees, their salaries, and what products/services they are providing.  But, obtaining sensitive information without the approval of the business owners is illegal.
Some of the illegal activities are:
Taking, stealing, or getting a company's trade secrets without authority.

Stealing, destroying, copying, uploading, transmitting, or otherwise gaining access to a company's trade secrets without consent.

Receiving, purchasing, or accessing a company's trade secrets knowing they were acquired illegally.
How can Spying Apps prevent Corporate Espionage?
Spying apps are commonly used to prevent corporate espionage. They can be used to track employee activity, monitor email and chat communications, and track location data. By using these apps, businesses can keep tabs on employee activity and prevent leaks of sensitive information.
The following are some ways Spying software can protect your business:
Monitor, review, and Record on-screen activity
It will be simple for you to catch your staff engaging in dishonest or illegal behavior as you can see exactly what they are doing on their computer screen.
The software monitors each employee's activity and indicates any behavior that seems suspicious or out of the ordinary. When someone participates in suspicious or strange behavior, the system will notify you so you can act before it's too late.
Detect compromised credentials
This software will notify you if someone attempts to enter your system from a new or unusual place using an employee's login information. This will enable you to notify the employee and provide them immediate instructions to update their log-in details.
Catch unfaithful employees 
Employees dissatisfied with their jobs are more likely to be involved in corporate espionage. With the help of monitoring software, you may evaluate each employee's emails, messages, and other data to detect significant changes in an employee's attitude toward the organization.
To help a criminal investigation, the spying apps collect digital forensic evidence. It helps to gather snapshots, emails, text messages, downloads, and other information to support the authorities in building their case if an insider is spying on a company business.
How Does Spying Software Keep Track of Employee Activities?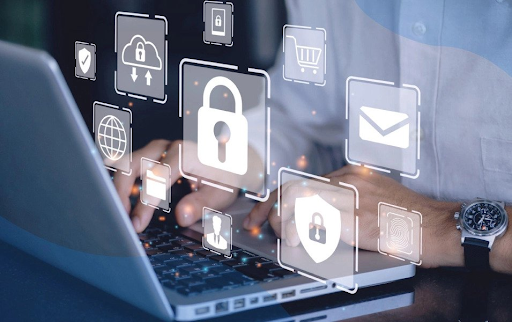 Every business company needs an employee who can contribute the most without distractions. Companies using monitoring tools for these staff can be a great method to ensure they work.
The pandemic has changed where and how people work. Villanova Law Professor J.S. Nelson researched workplace surveillance and claimed, "Moments of crisis, like a pandemic, start to define relationships of employees with their employers." "If employers treat employees well during a crisis, they will stay around, be invested in the community, and help the company grow."
Spying apps detect the logged-in time, work quantity, and deadlines of the assigned task. It also tracked the working hours and visited websites by the employee during office hours, helping to promote the workforce and productivity of the employee.
You may also like: How To Monitor Your Employee Emails?
Advantages of using Spying Apps in Organization
To ensure that these workers perform well, monitoring tools are used. In the present digital age, employee monitoring is now more important than ever. Some of the advantages of using Spying apps in an organization are given below:
Track the activity of your employees
With the help of an employee tracking app, you can track their tasks, browsing history, social media posts, private messages, and workplace activities. You can know if they're wasting time. It is very useful in the long term to increase work efficiency.  
You can select specific apps as productive and unproductive used by the staff. You can block unproductive websites and app usage and monitor visits to inappropriate websites.
Since the employees are aware of spying apps, they will lower their idle time and increase productivity. They will also complete the tasks on time before the deadline. Tasks management and productivity will increase with the help of workplace surveillance. 
Find out everything about unfaithful employees
Employees can be unfaithful and can make dumb mistakes. This can cost your company a lot of money. Even if you are certain that your employees are committed, you cannot guarantee their loyalty.  
In most cases, employees are faithful, but in some cases, they might be cheating. So you must apply surveillance software to track their different activities, maintaining employee privacy.
Manual reporting is time-consuming and incorrect. It will never be able to equal the monitoring software's accuracy. 
It is impossible to report manually, particularly when workers are remotely employed. Any surveillance system can produce 100% accurate automated timesheets on companies request.  
Employees and other people in your business might be victims of scams and hacks. This may result in data breaches, lost productivity, or even the exposure of your company's business address.
Cybersecurity is a major issue that needs to be addressed. The company can keep track of all personal emails, texts, and online activity by using employee monitoring software. Privacy protections are handled by monitoring software to protect access to third-party apps. 
Disadvantages of Spying Apps in organization 
Villanova Law Associate Professor J.S. Nelson and other doubters worry about the long-term effects of workplace surveillance, which is becoming a permanent part of the workplace. 
At a time when we need the workplace to change for the better in various ways. She claims, "their abuse is ruining the dynamics of the workplace."  
Nelson said, "There are a lot of things that need to be controlled but can't be evaluated, and you can't measure them until they're gone." 
Employee morale, loyalty, knowledge, teamwork, and excitement for the company's direction are important factors at the core of productivity and efficiency.
In Europe, employers must obtain worker consent before monitoring them, which requires a legal justification under the General Data Protection Regulation.
 Some disadvantages of Spying Apps in an organization are:  
Employees could feel that their privacy is being compromised or undervalued.
Employee monitoring could be taken as a sign of distrust, leading to dissatisfaction and lower employee morale and performance.
Workers can use a single device for work and personal use; sometimes, monitoring can cross the line.
Spying Apps are not legal everywhere. Your area or country might not allow spying apps to use in companies. You might violate workers' privacy concerns without their permission.
Using a Spying app makes hacking vulnerable. You can lose important data or code of your organization if some employees or a hacker does reverse spying.
Spy apps don't work without the internet. If the employee disconnects their device from their internet, you can not spy on them. Unfaithful employees can leak data and information and share or sell it to other companies offline and using other devices.
Also read: How To Record Video Remotely Using Phone Camera
Ways to protect employee privacy
While using spying apps, workers' private information can be exposed. There is no limitation while the company monitors employees, so their information is unsafe. To maintain employee privacy, you can follow the given steps.
Good alert & notification systems
Employees should be alerted and notified when employers are about to take manual screenshots and live screen sharing. This notification system helps to alert them and hide personal data from being exposed. While the employee is browsing the internet and using unproductive apps, the employee should be alerted and notified.
Rules for working from home should be made clearer to employees
Employers can not check employees' productivity without monitoring software while working from home. The employees should be aware of the rules and regulations regarding the use of monitoring tools, and workers can protect their private data. 
Clearer guidelines for private information sharing and public disclosures
Companies should be transparent about their data-sharing policies. The issues occur when data is accessible to top-level, mid-level, and immediate supervisors and utilization of the data.
If employee consent is required for these disclosures, there should be rules to specify that.
Learn more: How to Hack into Someone's Microphone?
Conclusion
The role of spying apps in corporate and workplace surveillance is important. It can be used to spy on other companies and protect them from corporate espionage. 
The work culture has greatly changed as various employees prefer remote jobs. It increases the chances of corporate espionage. Keeping track of employees' performance and activities in remote working culture is necessary to keep the company's information safe.
Although spying apps have some disadvantages and misuse to spy on other companies. It is the future of remote work culture. Spying apps help to prevent espionage and improve employees' productivity.