Blogs
MobileSpy Blog
Start Tracking From Anywhere at Anytime!

There are many reasons to use and set up parental controls on your child's devices. Here are some important ones …

As a person, it's impractical for you to have your eyes and ears over the workplace all the time. So, use an …
MobileSpy is Securing your Digital Space Like No One Else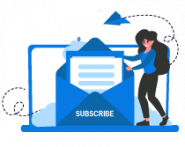 Subscribe to get our best content in your inbox
Enjoy advanced monitoring features with MobileSpy.