How To Run One WhatsApp Account On Multiple Devices

How To Run One WhatsApp Account On Multiple Devices
Whatsapp is a multi-platform online messaging program that allows iOS and Android app users to share text messages, pictures, documents, audio, and video.
Smartphones are becoming more sophisticated by the day. People rely on them for everything, and owning just a cellphone and a sim card is no longer sufficient. As a result, people carry two phones to keep their professional and personal lives distinct. Few customers would like to use WhatsApp with the same number on both phones while utilizing two phones.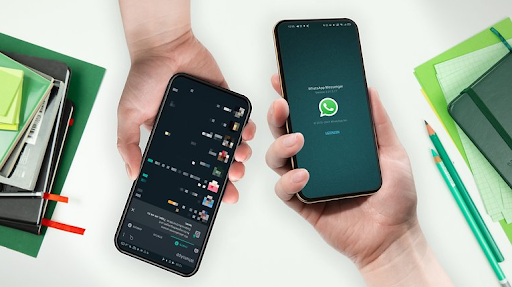 Especially from a business point of view, WhatsApp Business has helped organizations to engage more with their customer base so it's no wonder they begin to question how to run one WhatsApp account on multiple devices. Do I need to make a separate account for each number?
Officially, it is not yet allowed to use a similar WhatsApp account on two distinct devices simultaneously, and the same account can only be used on one device. According to the Whatsapp FAQs, "there is no opportunity to have a Whatsapp account with two phone numbers."   
This functionality could be coming soon, as WhatsApp has now opened up a beta multi-device feature for everyone to try out. You'll be able to link four devices to your WhatsApp account, and while this will initially be limited to WhatsApp Web, WhatsApp Desktop, and Portal. The fact that WhatsApp is planning on a logout alternative gives us hope that we'll be able to connect to more phones in the future.
Meanwhile, you can read this quick guide about how to duplicate WhatsApp on another phone at once. You do not need to be an expert to make it happen. 
Read more: 15 free WhatsApp spy apps for Android in 2022
How to use a WhatsApp account on multiple devices simultaneously with WhatsApp Web?
Whatsapp web is compatible with all devices, including iPhone, Android, and Windows. Here's how you can run one WhatsApp account on multiple devices using the Whatsapp web.
Open

Whatsapp web

(web.whatsapp.com) on your second smartphone or tablet using a chrome browser.

Then, at the top, click on the setting option with three dots and switch over the Desktop view. This will lead you to a page with a

QR code

. You must request a desktop site to get it.

If you are routed to the Whatsapp desktop homepage, go to the top left and click "Whatsapp Web."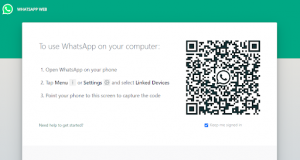 Go to Whatsapp web on your first phone and click Whatsapp web from the settings. Choose

Link Device

from the list of options.

Examine the QR code using your second phone.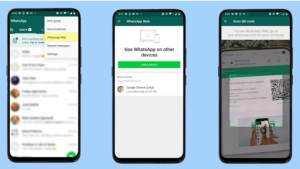 This allows you to utilize the same Whatsapp account on various phones.
Limitations 
If your phone is not linked to an internet connection, Whatsapp web will be disabled.

WhatsApp web does not function while your phone is turned off.

It is incompatible with all browsers except Google, Microsoft Edge, Mozilla Firefox, Opera, and Safari.

Someone can use your personal Whatsapp account if they access your phone, which might be the most significant limitation of using Whatsapp web.
How to use a WhatsApp account on multiple devices simultaneously with Whatscan Pro?
Furthermore, it is possible to access similar Whatsapp account simultaneously from two different phones. To accomplish this, you'll need a third-party application called Whatscan Pro, available on the Google Play store.
If your primary or secondary phone is an iPhone, this technique will not work. To use this application, both must be Android applications, or at least one must be. Whatscan Pro is free to download, and here's how to use an identical Whatsapp account for two devices.
 First, download the Whatscan Pro application on your secondary phone with a stable internet connection.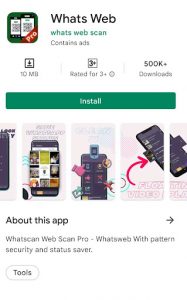 Then open the application and click on the start now option. You might have been waiting for the next page to open because of Ads.

Then the application will load you a page with several options. Click on the Whatscan option on the right.

By clicking on the choice, it will open a web page like Whatsapp web with a

QR code.

Go to the Settings option, then choose the WhatsApp Web option using your primary phone.

Scan the code by placing your phone over your secondary Android phone.

Once the second phone is scanned, your Whatsapp account will be opened, and you will have access to your Whatsapp account.
However, you should note that the WhatsApp account of the second phone looks like it is being accessed via a browser, not an app.
Benefits of using multiple WhatsApp accounts
You might be someone who wishes you could use WhatsApp on many devices, such as your business smartphone and your home cellphone. This will undoubtedly be useful if you require the service across several platforms.
Using multiple accounts is also advantageous, considering how readily parents can now attach a WhatsApp account to their phones to monitor chats to keep their children safe.
Final words
You can look up the above method and run one Whatsapp account on multiple devices if needed. But it would be best if you had a stable internet connection to implement both strategies. 
For privacy reasons, we suggest that you use WhatsApp on your personal computer or a secondary device and that you log out once your work is completed.
Read more: How to hide your last seen on WhatsApp but still see others