What Parents Should Know About Decoy Apps?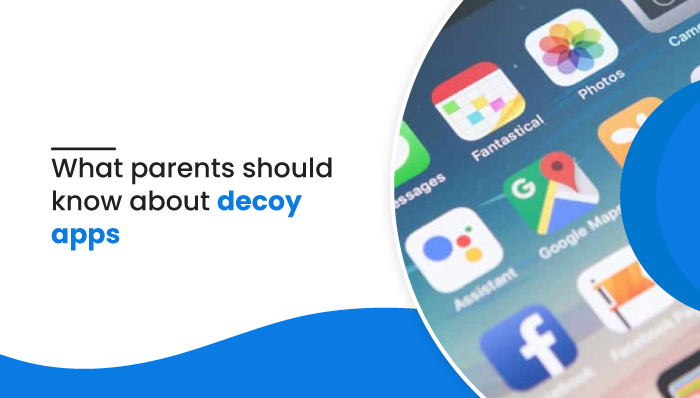 What Parents Should Know About Decoy Apps?
Children are rarely open with their parents. In past years, children hid their secret diaries, but today they need more secure privacy with advanced technology. Among many different applications available on the app store and play store, decoy apps hide the content or picture that you don't want to reveal to others. The queries regarding what parents should know about decoy apps are included in this article.
What are decoy apps?
Some of us may be unaware of decoy apps and raise questions like:
What are decoy apps? What parents should know about decoy apps? And this type of question is also okay. Everyone doesn't need to be well aware of new and advanced technology. So let's start from the beginning.
Many applications don't appear to be what they are. By its name, "decoy," you can guess what it is. Decoy apps appear as icons for music, editing apps, or a calculator, but different from their looks, these applications are used to fool and mislead others.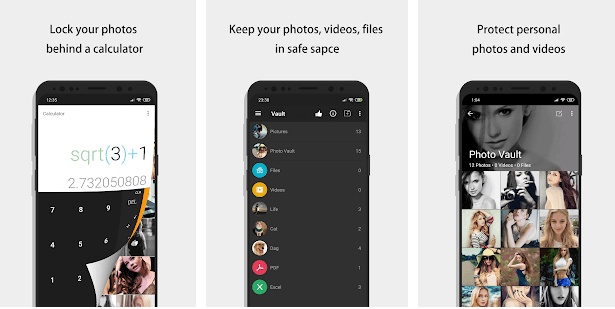 Decoy apps are mobile applications designed to keep data private to relieve online safety and cyber security. These secret apps that look like games are beneficial for those who don't want to reveal their personal life or official data. In the world of decoy apps, the first decoy app that has gained a lot more recognition is a calculator that looks like a vault app.
Read more: Hidden hashtags meaning parents must know about
Top decoy apps for Android that kids use
Decoy apps are helpful for different purposes, and they are available in both free and paid versions. The list of decoy apps for iPhone and Android are the same. Here are some of the most famous decoy apps:
Stashword

Photo Album Vault

Secret Calculator app

KeepSafe photo vault

KYMS-Keep Your Media Safe

Vault

GallaryVault

Doubleapp
Secret calculator app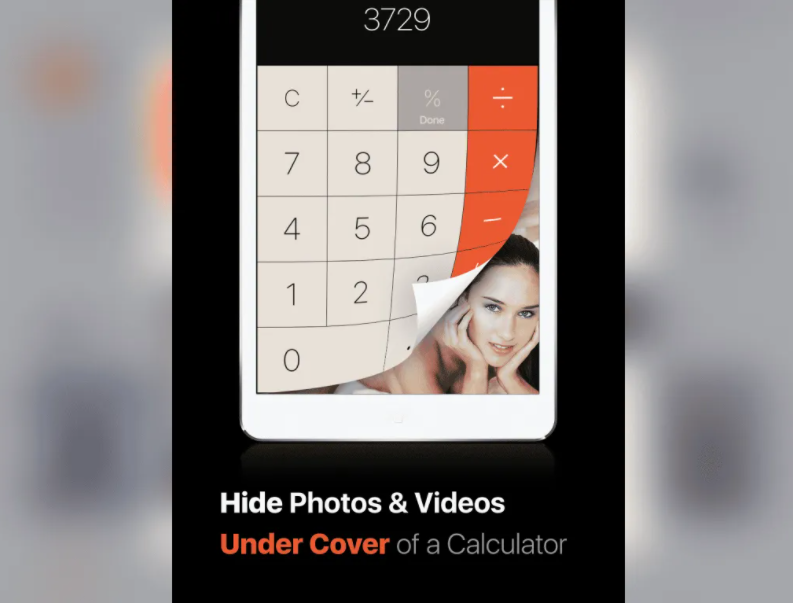 Simply from its name, you can guess what it is. It looks like an icon of a calculator but is used to hide videos pictures inside it. By monitoring only the phone's gallery, you will not see the content hidden inside this secret calculator app.
Due to its different icons, no one can distinguish it.
Features:
Hide photos videos from the default gallery.

Password secured documents and files.

Solve simple mathematical problems like addition subtraction.

 Built-in web browser to save the files.

Click videos and pictures from the camera.

WiFi transfer from Mac, PC, or other.

Built-in Secure Notes, Reminder, password manager, contacts manager, and importer.
Photo album vault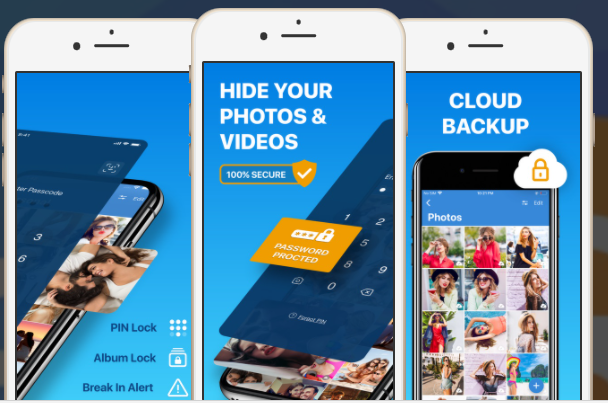 The photo album vault looks like a lock screen. This application permits you to store pictures in the cloud with unlimited storage. It is one of the most effective applications to hide images and videos. Users can directly capture photos from this app and store photos on it or store the picture of the gallery in it.
Features:
Hide photos and videos.

Thumbnail view of your videos and pictures.

Hide the application icon from the list of "recent apps."

Folder management for hidden pictures.

Copy and move your photos inside the folder.

Can hide or unhide the photos on a single page.
KeepSafe Photo Vault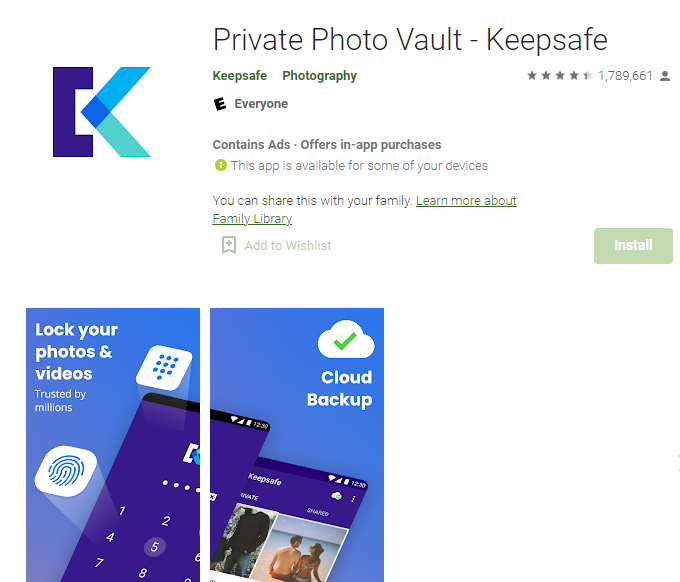 With the help of a pin, fingerprint, touch-id any way you want, the KeepSafe photo vault allow you to store picture and video in an encrypted format. Including more features, it is available on both free and paid versions.
Features:
Your secret photos and videos are protected by a lock. 

Lock type includes- PIN, fingerprint, and pattern.

Easily backup your pictures and videos for easy recovery.

Hide from the "recent app" list.

Unlimited safe.

Take photos from the camera.

Very simple to use.

Share images with others for a certain limited time.

Down heading the phone will help to lock the phone.

The premium version includes the features like Fake pin, taking pictures of intruders, and keeping a record of break-in attempts.
Gallary vault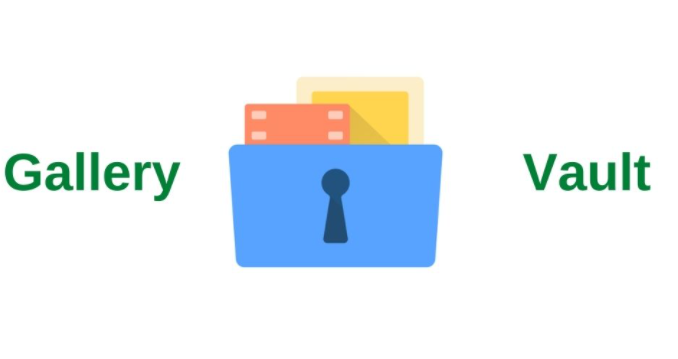 The gallery vault application looks like a normal app that helps to fool friends and family members by confusing them. Inside the app, there are many designs and features that anyone would love to hide pictures and videos. With many other features, permission to hide photos using Touch ID makes it different. It was designed for iOS.
Features
Support Fingerprint.

Support pattern unlocks.

Can create a Fake PIN with fake content to show when you open it.

Support playing and hiding GIF images.

Shaking the phone will close the app. 

Support dark mode.

Unlimited storage to store pictures and videos.

Hide videos and photo other types of files.

Support Break-in Alerts and know the intruders who try to break them.

Can hide its icon from other app lists.

Integrated with a Personal web browser that helps you protect the browser history and other personal data from leaking.
Doubleapp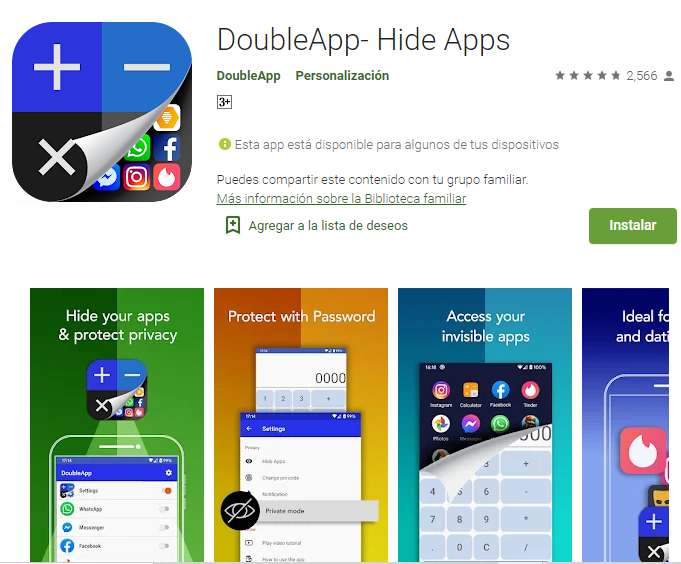 Among few applications that allow hiding the whole message, the doubleapp is the one. Additionally, you can hide pictures videos also. This decoy app is suitable for those people who want to hide their messages from their spouse, parents, or even with their friends.
Features:
Hide pictures and videos.

It turns into a calculator to protect your privacy.

Hide all social media messages.

Hide other apps as per your wish by importing them into DoubleApp.
Vault-Hide Pics & Videos, App Lock, Free Backup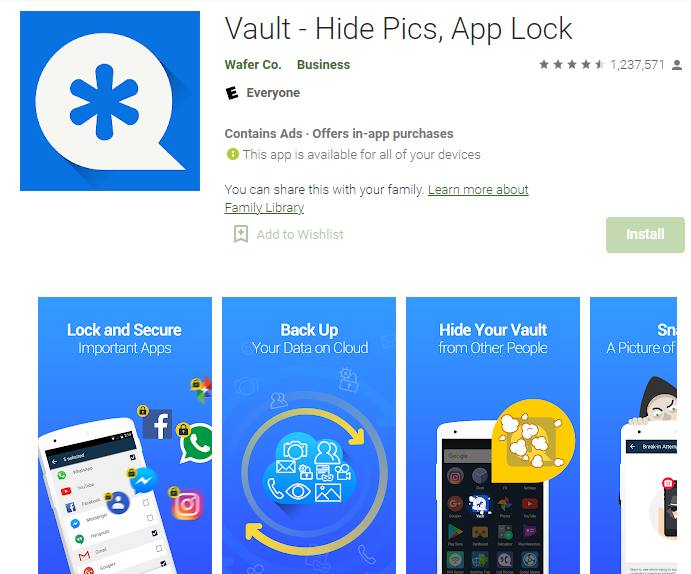 The decoy app, the vault, has the feature of hiding call logs, personal photos, and contact lists. You can set the password to ensure unauthorized persons will never grant permission to see the hidden content. You can hide the vault app from the home screen also.
Features
:
Unlock with Touch ID.

Private Cloud space where data will be spontaneously backup.

 Looks like a camera.

When intruders attempt to open it with a fake pin, it will take a picture of them.

Download favorite pictures from the web anytime.

Lock other apps with the App lock feature for more data privacy.

Support Multiple Lock and Fake Lock.
What parents should know about decoy apps?
Reasons why decoy apps are popular
Since 2012 these applications have increased the number of users of both Android and iPhone. Opening the decoy application requires a password, which differs from other applications. 
The rise in cases of data hacking and cyber security problems is the main reason decoy apps are so popular today.

  Moreover, the feature to hide call details, photos, and videos, either personal or business-related, share confidential data, and create a backup of confidential information for future use is the cause behind its popularity.
Problem with decoy apps that parents should know
People use these above applications to keep their private content away from prying eyes. But these apps gain more popularity among teens. So, decoy apps act as a barrier between you and your children. 
The problem with decoy apps is that kids may use decoy apps to store inappropriate pictures, pornographic videos, and racy conversations. Also, they may use decoy apps to hide crush photos or their confidential conversation screenshots. As these applications allow sharing chat messages secretly, kids may fall into harassment and bullying.
 Also, these applications may enable them to watch inappropriate videos that could alter their viewpoints and affect their mental health. People may misuse this application. When these applications are misused, it creates a huge problem.
 "A transparent relationship between parents and children is therefore necessary."
Whenever you encounter the decoy apps on your child's phone, ask the reason behind using these apps before shouting.
How to stop kids from using decoy apps?
Despite giving best efforts to shield your child from harmful and dangerous parts of the internet, these tech-savvy children still manage to get around you.
If children start to hide things from their parents, they might trap themselves in problems. They may use these decoy apps for exchanging nude pictures on the internet, thinking that they might not get caught. What if your children misused these decoy apps to trick you?
As a parent, you should only react when your child starts showing any unusual activity. If your children use decoy apps, it's either because they wish to share inappropriate content or because they don't trust you.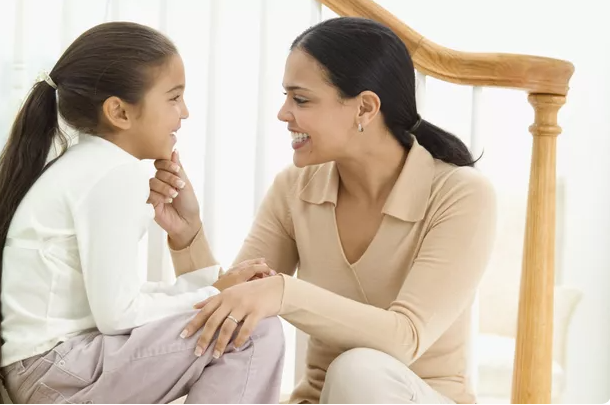 Build strong relationships: 
It would be best if you communicate with your children. Tell them to inform you about their daily updates. Make them believe in you. Make them realize that you will be there for your children, whatever the condition is.
Educate them about the risk of online communication: 
Talk to them candidly regarding the issues of cyberbullying and harassment. Nothing on the internet is safe and private. If anything they share goes on the wrong hand, then they might get behind bars. So tell them to have a second thought on everything they do.
Start monitoring: 
It would help if you made a habit of regularly monitoring your child's phone. Depending on the age of your children, allow them some privacy. They might not want to hide anything from you; they may want to keep the data and information for further use. So whenever you see any of these apps, just ask them.
Use parental control app: 
Don't violate your children's privacy, but you need to watch their activity. And to do so, the parental control application helps you a lot. If you find any clock, camera, calculator-looking application, just check it. It helps you to get rid of the problem caused by decoy apps.
With the help of the MobileSpy app, you can block specific websites and content.
Don't assume the worst: 
Without knowing the reason, jumping to a conclusion is the worst thing that anyone can do. Just curiosity about a new app might prompt your kid to download it. They generally use these applications to store their data to hide from their friends. So please give them the benefit of the doubt.
Final words
"Keep yourself up to date with the latest technology and be proactive, but not reactive."
Even though decoy applications have many positive aspects and help to get the benefit in numerous ways, misusing the application can lead to the problem. If you find these kinds of applications on your child's phone, you must check what's happening, either by asking them or using any trustworthy parental control applications. However, just by finding these apps, don't think your children are involved in inappropriate behavior.
Here, in this article, you find what parents should know about decoy apps, what decoy app is, and a list of decoy apps. When you talk openly with your child, it can create a miracle. And mainly start trusting your child.
Read more: How can parents help to prevent teens from suicide?