How to find your lost phone?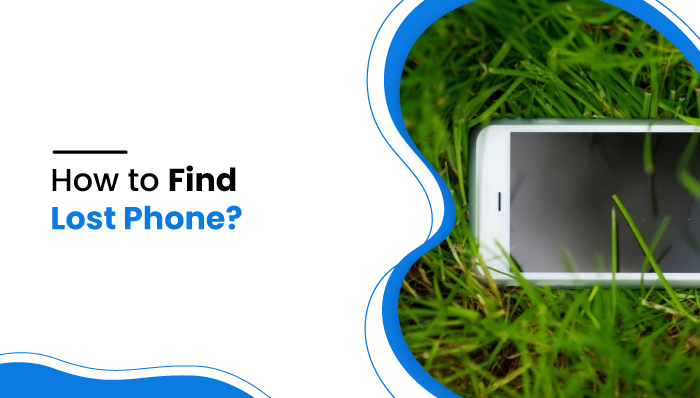 How to find your lost phone?
When we cannot find our phone, our first thought is, "how to find my lost phone?" 
Since everything is on our mobile phones, losing our phones is very stressful. Your phone holds your dark secret, bank details, pictures, and videos that you want to keep. And what if you lost that phone. Obviously, it's painful, which can frustrate and anger you. But shouting at others will not solve your problem; instead, it can hamper your health. So just relax and follow the given ways to know how to find your lost phone.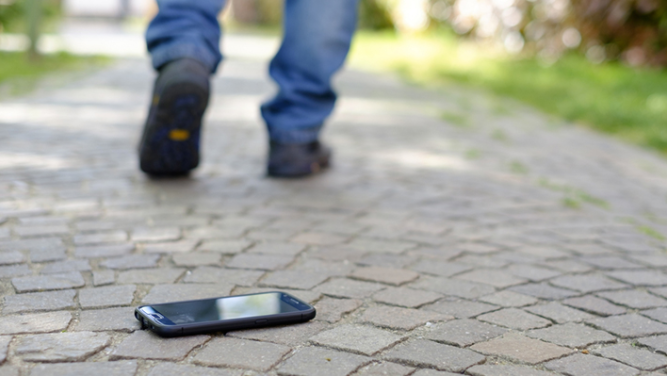 How to find your lost Android phone?
Has your Android phone been stolen?
Android phones come with built-in tools that help track down your lost phone and secure your information quickly. But that doesn't mean you can find that phone easily without any effort. Effort in the sense you have to set things before to make it much easier to track your phone.
Forget your phone at your last birthday party? Haven't find yet? 
Don't lose hope. You can find it if you have set a few things earlier.
Google has a built-in tracker, which is pre-loaded on your Android smartphone. You don't need to download and install it. Since Find My Device will be enabled automatically after adding a Google account to the Android device. Google's service Find My Device will help you find your lost phone, erase data, and lock your phone remotely. To use the tracker, follow the given steps:
Sign in to your google account.

Connect to the internet.

Turn on-location service.

Enabled Find My Device.  Warning– It should never be off.
These are the things you must set before you lose your phone. So that in case you lose your device in the future, you can track it.
Now follow the below steps when you need to find your lost phone.
Please go to

android.com/find

and log in using your Google account, which you used to sign in to your lost phone.

 Now, Google will instantly try to locate your device but select the lost one if you have multiple phones.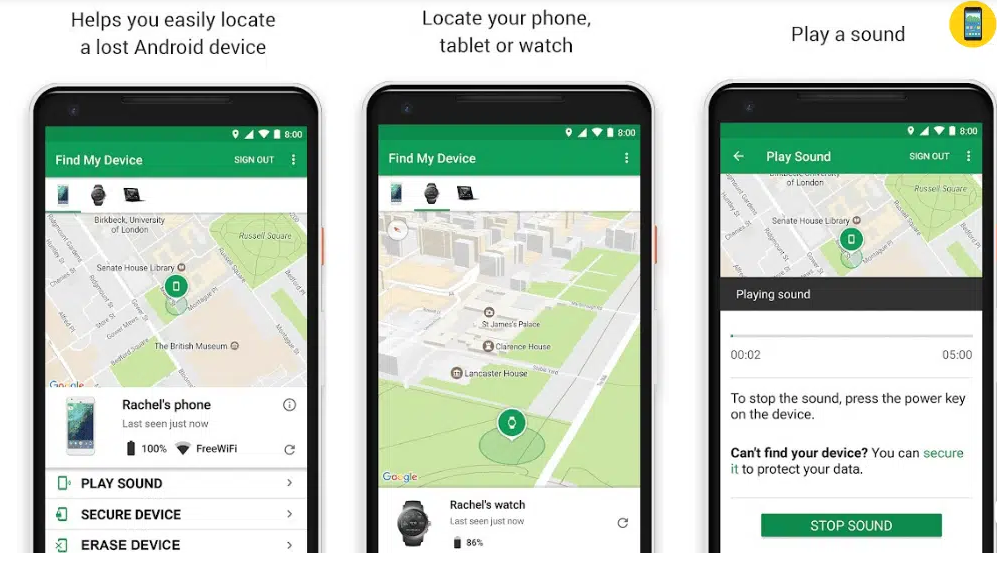 Now Google will show the location on the map where your phone is right now. If it cannot show that, you can check the device information by selecting the side icon, which is in the shape of a circle with "i' written in it. There you can encounter the detail of the first registered, IMEI number, and last seen. If you have your smartphone's IMEI number, you can trace your device with law enforcement's help.
To find the lost phone on your own, you can choose the option Play Sound. If you do this, your lost phone will ring continuously for five minutes and will ring on silent mode also.
How to find your lost
Samsung
phone?
For Samsung users, the "Find My Mobile" property is helpful to locate the lost phone. A built-in feature of Samsung devices allows you to find out your lost phone remotely and display messages right on your device's lock screen. This service is available only for Samsung users and will not apply to Android devices.
 Additionally, you can disable your cards check if someone has swapped out your mobile SIM card. Also, you can prevent your phone from being shut down remotely because you can extend your device's battery life. These Samsung services have many things to offer compared to Google's Find My Device service. You simply require the Samsung account and Remote Control options enabled on your mobile. If you don't have a Samsung account, create it.
You can track your device without a hustle by following the given steps.
Go to the

Settings

app of your mobile and then scroll down to the option Account. And then log in to your

Samsung Account

.

To track the lost phone, visit the website of

Find My Mobile

from any device. And then, using the same account linked to the target device, log in.
Select the lost device you want to keep track of from the Dashboard. You can see the different options on the left part of the screen. Select

Locate my Mobile

options from them.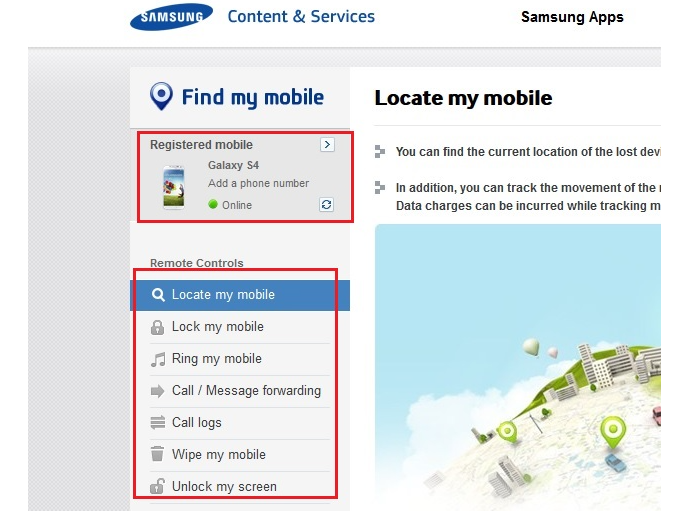 Now you can remotely view your device's location in

real

–

time

.
How to check whether the Find my Mobile feature is available on Samsung smartphones?
It's not a complicated process; simply go through the given steps: 
Click your phone's Settings app and scroll down to Biometrics & Security. 

Next, if there is the option

Find My Mobile

in the menu, you can use that.
To enable the Remote Controls menu, just go inside the Find My Mobile option.
How to find a lost phone iPhone?
Like the Android service, Apple has the proprietary application name Find My iPhone. It is helpful to find your iPhone iPad that you have lost in the market or misplaced at home, and this phone finding tool is available on every iOS operating system.
To use this feature to find a lost phone, you need another iPhone, iPad, or any iOS computer and tablet with the Find my iPhone application. To learn how to find a lost iPhone, follow the given steps:
Click on the Settings app. After that, select Your Apple ID profile (name).

Now, scroll down until you find the option "

Find My."

This leads you to the options where you can switch on or off the menu of

Find My iPhone.

But keep in mind that this switch should never be off.

Just below the Find My iPhone option, you can find two more options named

Find My Network

and

Send Last Location.

Switch on both of them

because

it helps you track your device even when they are not connected to the internet.

After that, return to the Apple ID and scroll down. There you can see all the devices in a list.

Now select the phone you want to search for.

Then click on "Show in Find My iPhone," which takes you to the exact location where your phone is through the map.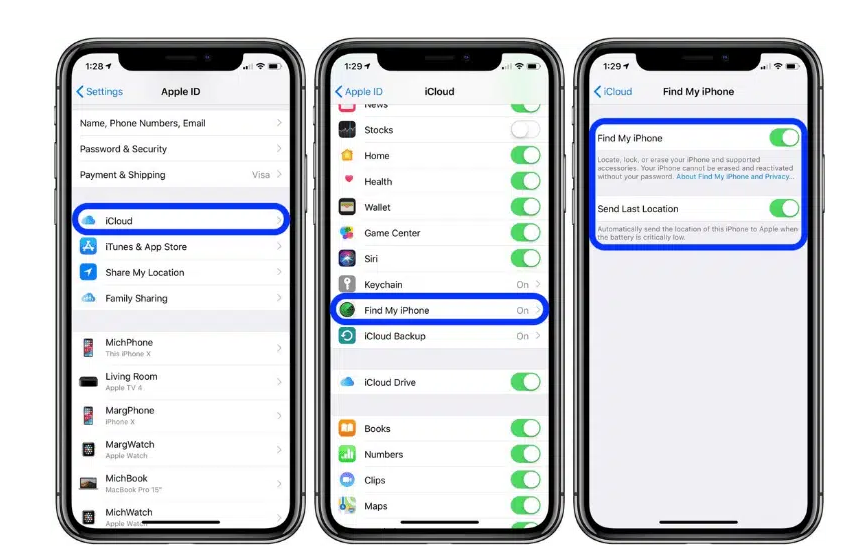 There is a service with an option to mark a device as lost. In addition to that, there are other services like playing a sound on your device, erasing the device. Find My iPhone can track all iOS devices. 
How to find a lost phone that is dead?
Finding a phone you have lost is difficult as someone already may see that and keep it with them. And to find a lost phone whose battery is dead means you have to say goodbye to your phone. However, you can check the lost phone by retracing your footsteps. Visualize the things you have done with mobile phones last time you have that.
Also, by reporting the case of your lost phone and giving the IMEI number to the police, you may find your lost phone. 
But if you are an iOS user, there is good news for you. The new iPhone has come with the latest updates of the Find My app, making it possible to find the phone whose battery is drained. Other than that, everything is the same as you do to find a lost iPhone.
You can also use your web browser to track your lost phone. Go through the given steps:
Visit the

official website of iCloud

and log in to the account connected to your phone.

Then locate the Find My iPhone interface. Choose the device you wish to discover from the list of All Devices.

In the left part of the screen, you can see the option of services: Play Sound, Lost Mode, and Erase iPhone. Select that you want to use.

And in the center of the screen, there is the map. Through which you can see the location of your lost phone.
How to find a lost phone free?
You can find lost phones for free by using Google's Find My Device services and, for iOS users, Apple's Find My iPhone service. All the above-explained processes can help you to find lost phones for free.
In addition to that, you can use the MobilSpy application to track your phone. MobileSpy.io has the feature of a GPS tracker that helps you track your lost phone's exact location remotely. It also has the quality to access the location history, map links, and get real-time alerts from Android and iOS devices.
To use MobileSpy for tracking your phone, there are a few things you need to set before your phone gets lost.
At first, sign in to your MobileSpy account by using an existing email address.

 After that, download and install the app on your device. 

Now you can track your lost device by logging in to your account from another phone or desktop and exploring the Dashboard. Inside the selection panel on the left side, there is the option of GPS tracking; select that and see where your phone is currently.
Conclusion
After the arrival of the covid-19 pandemic worldwide, everyone has become more dependent on mobile phones. Since your phone has a lot of things that need to be secure, just thinking of losing mobile phones is unbearable. 
Have you lost your phone? If yes, then you can understand what it feels like.
Just like the pressure, we feel when we lose the house keys or a mobile wallet, precisely similar to the feelings we experienced when we lost our phone.
Look at the steps mentioned in this article to know how to find a lost phone. Whether you are a Samsung user, android user, or iPhone user, this article covers everyone who wants to know how to find a lost phone. So don't give up hopes of finding lost phones.
Share this article with your friends and family if you want to help them know how to find a lost phone.
Read more: Best fake GPS location apps for Android