Monitoring Software for Children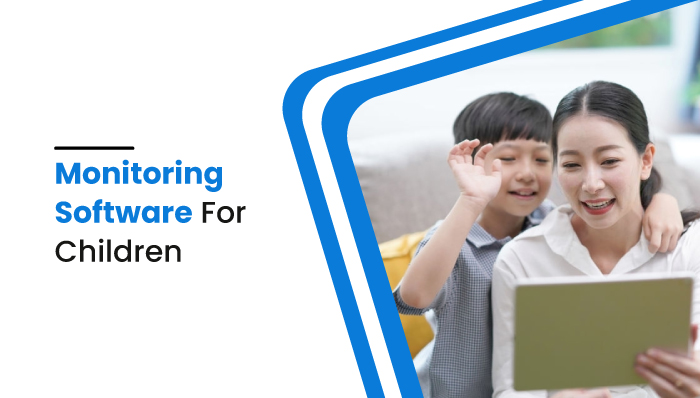 Monitoring Software for Children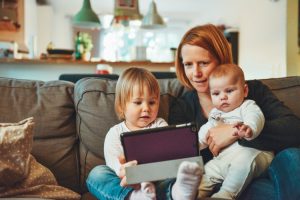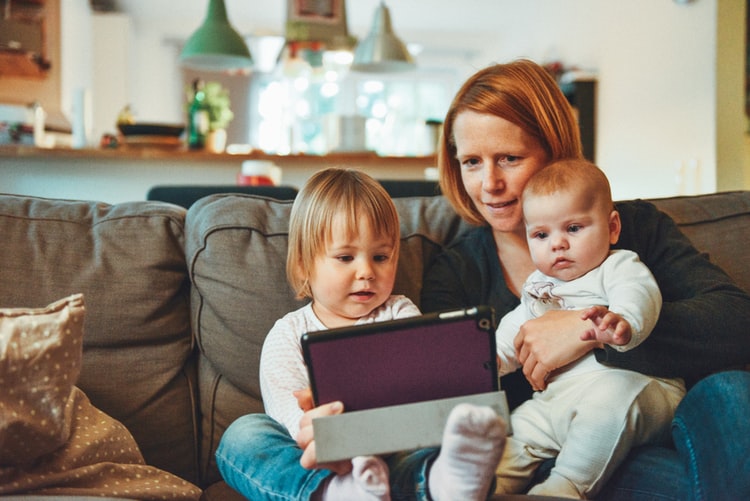 Every child is given a smartphone in their hand from an early age to get with the objective of getting in touch with them and know about their whereabouts when they are far away from you. But the negative impacts of digital technology are creating a kind of fear in the parent's heart. You, as a parent, are worried about your children's daily activities online, but how do you keep track of your child's activities? This blog talks about monitoring software for children.
Are you having trouble keeping an eye on every activity your children do online?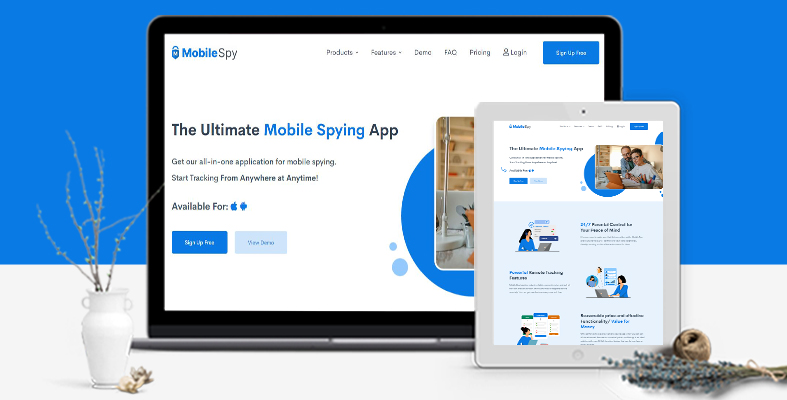 Then you have come to the right place. We have come up with the best children monitoring software MobileSpy to ensure that your children are safe and using the technology to their benefit. MobileSpy acts as a phone spy app installed in your children's smartphone and keeps the log of each activity they perform online. Just a simple login with your existing email ID can help you enjoy all these features and monitor what your kids are up to, such as:
Location Tracking
SIM Location Tracking
Real-Time and Past Location tracking
SMS, MMS records
Website History log details
Social Media Messages records
Call Logs
Limitation of android screentime
Limitation of Internet Usage
Filtering content on the Internet
The kids should be familiar with modern trends and learn in an adult environment without irritating them. You can install MobileSpy on both Android and iOS devices. MobileSpy is one of the best parental control apps and child monitoring software in phone monitoring of your children.
Why use MobileSpy as a Children Monitoring Software?
When you buy them a smartphone early, they get addicted and cannot put it down entirely disconnected by the family and the real world. Also, there is a lot of information digitalized in the form of the Internet that you are exposed to, including violence, malicious content, radical messages, and pornography that are not appropriate for your children.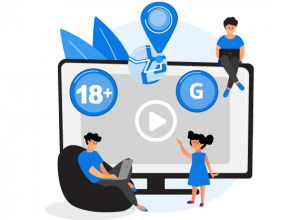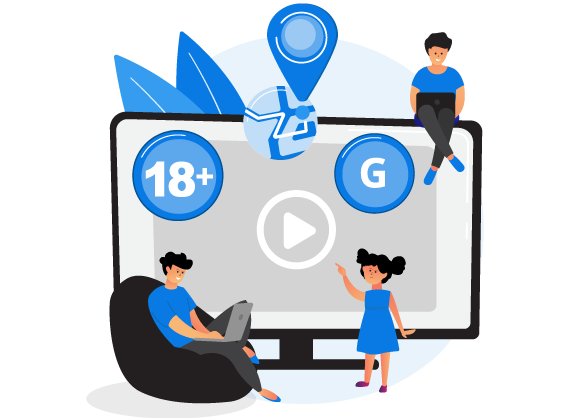 If children are exposed to them, it might give them ideas of what is wrong and right as young minds are vulnerable and sensitive. Malicious content from websites, privacy threats on social media, and even kidnapping might bring new dangers to your children just because of the smartphone.
Digitization is in everything around us now, and we prefer virtual presence to our real existence in real-time. Children must be aware of the importance of socialization as we as human beings. Our learning ability stems from social interactions and our social conscience. But children are more reserved because they are used to socializing behind a small screen.
Parents leaving their children exposed to this kind of environment is not good for them as it is likely that these children might get socially anxious without a screen to hide behind. Parenting app like MobileSpy helps in better parenting. Instead of being bothered by the stare of your parents behind your shoulders, MobileSpy does all the watching for the parents and saves you from the unnecessary nag from your parents.
Are you worried about your children surfing through malicious and inappropriate websites on the Internet?
Thus MobileSpy allows the parent to keep tabs on their children's web history and surfing habits by finding out which websites they visit frequently and getting details of the timestamps, frequency, and bookmarks.
Are you worried about what kind of people your children are close to and the type of conversation they have with them?
MobileSpy can track the location and whereabouts of your children and generate detailed files of the messages in the What's App and Facebook, along with the files they had shared in the platform, and even recover deleted text messages.
"Is porn bad? And How to block porn?"
Porn is not bad-it all depends upon personal preferences. But the exposure of pornography at an early age might disturb these children's young minds, portraying a lack of emotional relationships between partners. They might change how the children view the world, increasing high-risk behaviors and effect their sustained human relationships.
With the increased attack of pornographers on your children through the Internet, MobileSpy restricts from accessing the children to malicious content online, violent sites like drug abuse and alcohol consumption with the help of porn blocker and filtering contents that can affect the children directly or indirectly.
Are you worried that your children are always playing video games?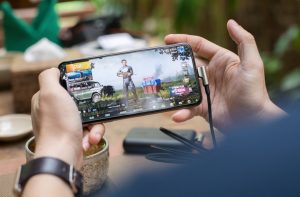 Another example is children these days love playing games such as free fire, mini militia, PUBG, which are very violent games that involve killing each other. These games are not appropriate for them, but they are quite readily accessible even to children since it is the digital age. Hence MobileSpy limits a certain amount of time for the use of the Internet and protects the over-screening time of the children.
There are different kinds of free spy apps and spyware apps in the industry. Youtube Parental Controls is one of the examples that restricts video of your children. It makes the platform safer whenever you try to log in with your Gmail account. Google Parental Control helps to set boundaries for your children from Google technology.
You can enable iPhone Parental Control and Android Parental Control features in your children's devices to keep track of your children. But what makes MobileSpy different from other applications and technology is that MobileSpy lets you track your children's smartphones in real-time and location tracking using GPS, Stealth Mode, and Geofence Alert.
What MobileSpy Children Monitoring Software Prevents?
Thus MobileSpy lets you track your children's smartphones in real. It is one of the best solutions to minimize all these issues. With the help of MobileSpy, you can prevent your children from possible dangers and risks, such as:
Exposure to malicious content in the Web
Pornography and depression
Inappropriate SMS and MMS
Long Android Screentime
Cyberattacks
Bad Company of friends
Inappropriate places
Most of the time, children and parents both feel uncomfortable as parents monitor all their activities. But it is essential to understand that the monitoring software helps parents keep their children safe rather than an invasion of privacy. Parents should inform children beforehand that parents are keeping track of their activities and explain digital safety.
How to use MobileSpy for Monitoring your Children?
If you are satisfied with MobileSpy and are wondering about how to start monitoring your children. Then follow the following steps to do so
Sign up with your existing email ID to create a MobileSpy account.
Choose the target device, Android or IOS, and continue with the installation process accordingly.
Continue logging in with the MobileSpy Control, and you are ready to monitor the device.
The software provides a full guide on the burning questions of most of the parents like "How to":
Surf web history?
Track an iPhone?
Track an Android phone?
Monitor the phone?
Track a cell phone location online?
Find my phone location by number?
Track private Instagram?
Spy on my phone without touching it?
When is the appropriate age to hand a smartphone to your children?
Children might think they have grown up to make their own choices, but they are not ready yet. It is hard, but parents must set up a boundary and keep them safe. Visualize the growth of your children and ask yourself.
"Is your child responsible?
Your children must be aware of the bad side of the digital world. How technology can harm your minds, health, and life, and how to be safe from such attacks. After some time, the parents have already developed trust over their children to discern if a piece of information is safe for them. They should allow the children to get a smartphone.
Best Child Monitoring Software
The best child monitoring software, MobileSpy, carries out the features of tracking your kid's real-time locations. It also tracks their online activity and blocks the access of inappropriate content on the website. MobileSpy acts responsibly online, providing these features. If you are wondering about the app's security, then you don't have to worry. MobileSpy is virtually undetectable. This digital age is exposing children to some digital technology in one way or another. You cannot help it.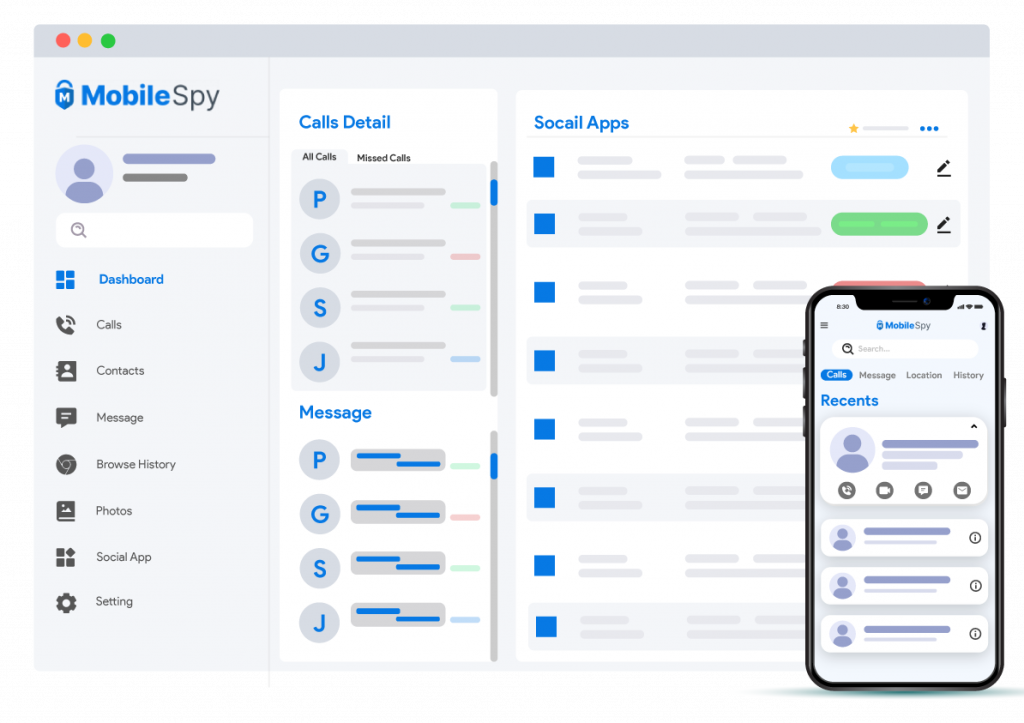 A parent cannot stop and control technology, but technology can control another technology. Installing MobileSpy brings peace of mind to those parents worrying about the negative impacts of digital technology. MobileSpy not only ensures the safety of your children but provides an opportunity to the children to make good use of technologies, preventing them from staying at the corner sticking to the same device for hours and hours, isolating themselves from the family, from the real world.
With free child monitoring software like MobileSpy, you can raise your children, teach them how to act and manage in public and protect yourself from the inappropriate content on the Internet. MobileSpy takes the parents' worry in letting your children use the Internet and make the best use of technology. As a busy parent, you cannot spend time with your children every time. This is where you can make the best use of MobileSpy to act as a friend in the virtual world. It guides them through the sensitive and vulnerable stages of their lives. Thus both children and parents are happy as children get to enjoy the technology to the fullest. Parents gain peace of mind with the help of MobileSpy.
Besides the MobileSpy application, you can use the below-mentioned monitoring software for children. 
Qustodio
Easily manageable tool "Qustodio" is highly configurable to keep the track of your child's activity.  It supports the cross-platform. It has the feature to filter the websites, block applications, and set the time limits so that you can keep your child safe and let them live free. However, if your child uses the VPN then they can get access to all the websites. Though when it comes to social media tracking, it only supported Facebook tracking.
Qustodio can also be used in school to monitor the student's activities that they perform on the computer.  
Kaspersky Safe Kids
It is one of the best child monitoring applications to track the phone activities of your child. It comprises various features. You can easily block inappropriate websites, track the GPS location, check the time usage of the device. It is affordable and you can monitor unlimited devices as there is no restriction. However, content filtering is limited to certain browsers.  Premium and free versions of this application are available and you can choose as per your choice.
Net Nanny 
Net Nanny is another popular parental control application that is compatible with android, windows, and Mac devices. It is very simple and straightforward to set up. It comes with application blocking features and filters the web content as your wish. With this parental control application, you can monitor the online activities of your child. But this app is not compatible with iOS devices and has a limited geofencing feature.