Monitoring Software for Employee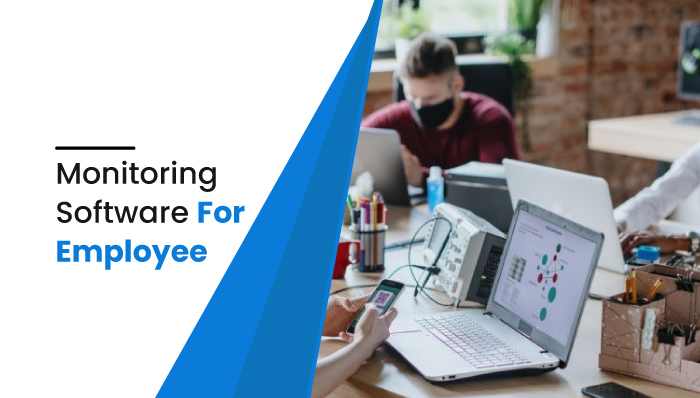 Monitoring Software for Employee
Ever wondered what your employees do at work? Whether they're being productive or just going on with their day? When you ask questions as such to many organizational leaders, they will answer with an affirmative reply. The simple answer to solve the issue? Use monitoring software on your employees.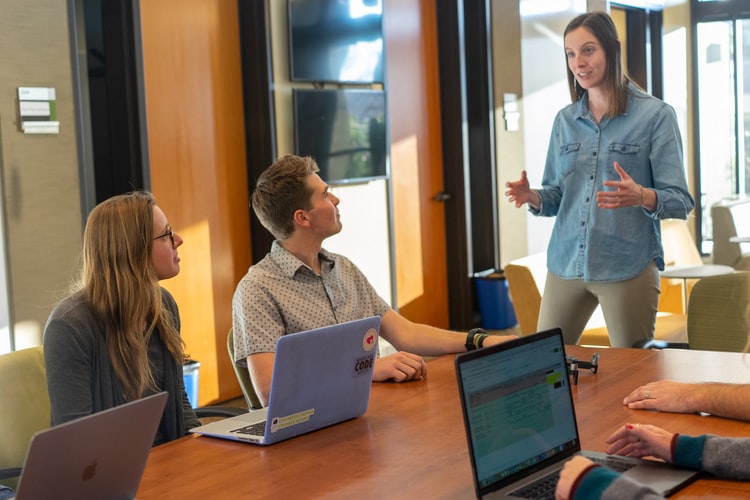 Now, some may preferably argue that monitoring employees would bring about trust issues and an environment of distrust in the workplace. But it is the employee's work to ensure the employees that the system is to be used justly and only to increase the productivity of each employee. For that purpose, you will need Employee Monitoring Software.
Employee monitoring software is a revolutionary discovery in the business world for employers as well as employees. Software as such allows for employers to have certain positive control over the employees. This is done without being overbearing, as well as bringing about transparency in the workplace.
It also encourages trust and positivity among everyone in the organization. It is also very much a known fact that employees are the pillar of any institution to reach their success and prosperity. What could be the best software tool for your organization? "MobileSpy" can be an excellent software tool for your organization for various advantages.
What does employee monitoring do?
Today's employee monitoring software is getting advanced. They are not just only limited to clock-in and clock-out tracking. They comprise audio recording, video recording, geolocation, keylogging, capturing screenshots. However, the admin can set the time interval to take the screenshots. Along with that, they show the productive report by displaying the use of the productive and unproductive applications. The applications that seem productive to the salesman might not be to the accountant. For that, the admin can custom productive and unproductive applications. 
Benefits of using Employee Monitoring Software
There are multiple benefits to using employee monitoring software in the workplace. Employee monitoring can be very helpful to increase the productivity of the employees. All the other software broadcasting about this feature isn't just a coincidence. This is because MobileSpy is real and has been proven so that the employees' productivity increases by at least more than 20%.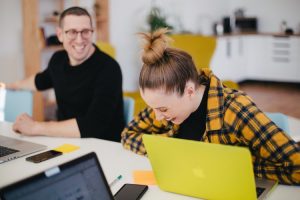 Better productivity of the employees results in better profitability of the company. Monitoring the employees will explain how the employees spend their time in the workplace and how productive they've been. This can help figure out the weaknesses of people to work on it. And by working on them to improve it, the productivity of the employees and the office as a whole is increased.
Similarly, one can never be sure about the employee they hire. Ever doubted one of your employees? Well, trust issues in the business field aren't something new at all. Every employee who starts to work for you begins as a stranger—a stranger who will have access to the company's data. Data and information account for more money than one can imagine, so employees will always have that sense of fear.
But, using employee monitoring software such as MobileSpy, you can rest assured about the security of the data. Using this software lets you monitor the texts that are sent through the mobile device. MobileSpy helps to make sure that the organizations' confidential information isn't being shared and traded for. This ensures that the data is protected and that all the workers in the organization are reliable.
Are you having trouble deciding who to assign a particular project to?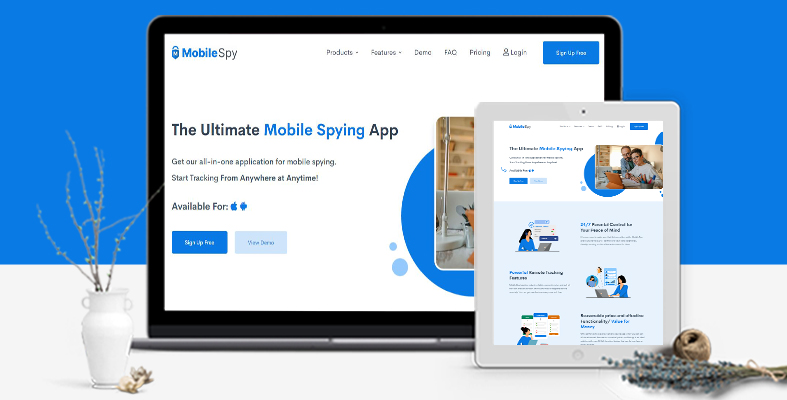 Working on various projects gives a different level of understanding. However, everyone has their style of work they are competent in. MobileSpy can help to improve resource allocation in the workplace. Monitoring the employee's activities gives you a precise overview or an insight into their everyday work life. MobileSpy also shows you the result of performance based on their productivity and efficiency in completing a task. Knowing this, you can allocate your next project to someone who isn't the busiest with more work piling and to someone who can finish it on time.
Use Employee Monitoring Software to solve Problem with Work Distractions.
When it comes to distractions, even a small sound or a ping can distract someone. Distractions are one of the leading causes of loss of productivity of the employees in the workplace. Why and How? The answer isn't that complicated. It's the Internet! Our lives revolve around our social lives and regular updates on the social media platform. Are we feeling restless? We go on social media. Bored? Social Media. Social media is the root of any distractions that one might have, whether in the workplace or any educational institution.
Similarly, in the workplace, the use of social media is not an uncommon thing. Many people go on the platform even when working. This decreases the productivity of the employee and the result that they could have given for the day is not optimum. To ensure no loss in productivity, you can monitor social media platforms using the MobileSpy app. MobileSpy tracks the amount of time spent on using social media and the accuracy of the productivity of the said employee.
Use Employee Monitoring Software to Improve Corporate Culture
Another benefit of using the said software would be an improvement in the corporate culture. The use of employee monitoring software such as MobileSpy (which is one the newest software with the best features available in the market available currently) can create a sense of distrust between the employees against their employers.
However, despite such negativity, using the software with best practices can lead to transparency in the workplace with only positive vibes among everyone. Accepting the transparency creates a positive attitude bringing the team closer by understanding each of their skills and weaknesses. This can help the teamwork better by helping each other out with a better understanding of facing any challenges head-on and improving the organization's workflow.
Features and Pros to using Employee Monitoring Sofware: MobileSpy
What is software without some features to define it? Nothing. A firmware always has features that make it what it is – alluring. Alluring to people in the market that are looking for the very same functionality that it has. Similarly, despite various other "spying" tools and software in the market, you've stumbled upon MobileSpy. Below are some of the features enlisted that makes MobileSpy desirable as well as reliable for your institution:
Tracking website, location, and applications
This feature allows the employer to view which apps or websites are currently in use by which employee. It also helps to track employees' location. This helps to track the amount of time the employees spend on their work and research accordingly.
Keylogging
This feature allows viewing any keystroke typed by the employees, whether in any of their email or their messages or on any documents or even if it is online.
Tracking productivity
There are a few different methods by which you can trace the productivity of a person. It can either be done by monitoring or tracking the activity of the keyboard or the employee's mouse or by tracking the time they spend on completing any of their tasks or projects. This also helps to store and evaluate this data to work for better employee proficiency to increase their productivity.
Compatibility
The OS platform of devices has various sections. Among them, the most viable platform is iOS from Apple and Android phones. Both of them have their further development of OS. Have you ever had problems downloading an application from the App Store on your iPhone when you could find it easily in the play store in androids? Same! Everyone has had that problem. This is because not every application that is available in iOS is available in android as well.
The very same applies to the applications in android as well. The compatibility of any application regarding the OS it can be used on is a high factor in determining the accessibility of the application. MobileSpy, however, is an application that is available on both platforms. As such, you can download it and use it from any cellphone device. This functionality is one of the considerable advantages for any application, especially for a monitoring software application.
Key functionality for monitoring employee activities
We've discussed the benefits as well as the features that are available in "MobileSpy." Like many products in the market – there are a higher number of benefits that it offers. However, these benefits sometimes outweigh the crucial features that should be present in any or all products. "So, it's time to talk about crucial functionalities that are present in MobileSpy that should be in every other employee monitoring software:
Time management
Time management is very important in the workspace. This functionality works on viewing the total working hours of an employee per day. It tracks the time the user logged in to the system and the time they logged out. This can help understand the employee's working hours and correlate it to the task they've completed and the time it took them to understand their work efficiency.
Monitoring user behavior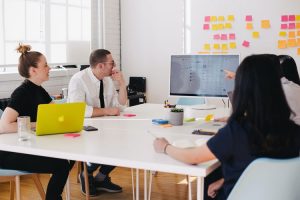 User behavior refers to the normal activities of an employee during their work time. It relates to answering emails, recording and editing files, completing their tasks, and much more. This helps to analyze the behavior of the employee and their skill for time management. It also helps to understand what occupies most of the time their employee spends on doing.
A recent study showed a 40% loss in the productivity of employees every year due to various distractions such as surfing the Internet for non-work-related matters and the use of social media. This functionality can help prevent the loss of productivity and instead increase it.
Social Media monitoring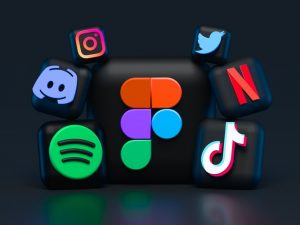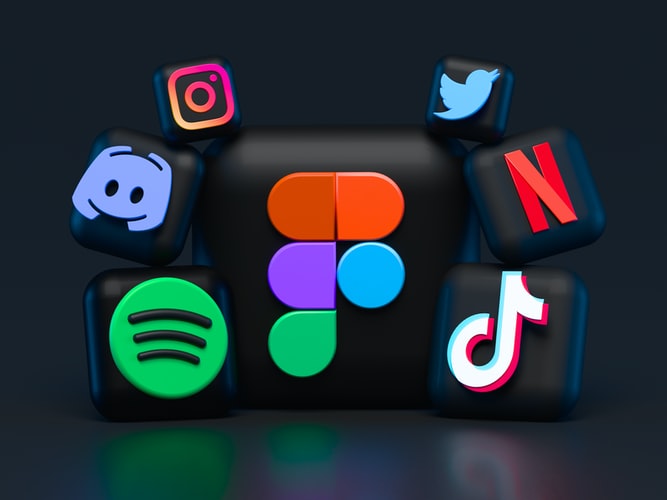 The use of social media is a constant in our lives. Not one day goes by when people don't jump for their phones to go on social media platforms like Instagram or Snapchat. People have started a trend to challenge themselves not to use social media for a week and see its impact on their life. Using any platform of social media can degrade one's quality of work.
It's easy to get distracted while working, especially for those who have to research a lot. I'm sure your employer wouldn't be happy to find out that you've been stuck on your phone using social apps while neglecting your work. MobileSpy ensures that the amount of time spent on social media applications isn't harmful enough to affect your productivity at all. The question is – how does it do that? The app monitors one's activity on social media. Thus, this is how the application tracks one's activities on social media that the front user monitors.
Recommendation
Employee monitoring has its pros and cons. But, as we have seen throughout this article, there are several benefits to installing employee monitoring software. One of the best recommendations in the market for it is "MobileSpy." MobileSpy works to increase productivity in the workplace. As discussed, we can see the benefits that MobileSpy provides in the workplace and its key features.
So, what's stopping you from getting MobileSpy for your organization? It has given a chance for employers to understand their employees and get an insight into how their employees work. If that isn't convincing enough on its own, then MobileSpy also offers multiple perks that can help you to evaluate your work environment and your own to progress.