Net Nanny: Parental Control Software & Website Blocker | Complete Review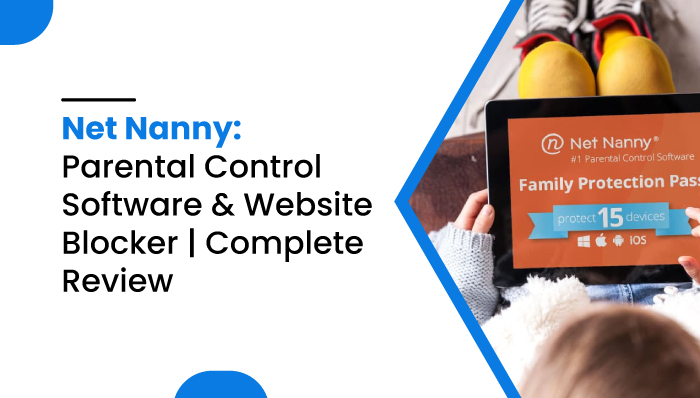 Net Nanny: Parental Control Software & Website Blocker | Complete Review
In this article, we will sum up the detailed and complete review of Net Nanny Parental Control Software.  You will learn about its features, pros & cons, pricing, and more.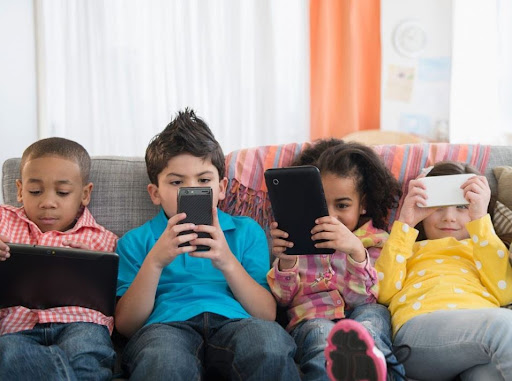 The internet has become an excellent platform for learning and expanding perspectives, making new acquaintances, and exercising creative thinking. But, despite its many advantages, it also has a wrong side: online scams, frauds, child abuse, and cyber bullying and harassment.
Being a parent, you wish your child to be safe while they are on the internet. Ensuring your child's online privacy and protection to maintain a smart home may be a difficult job. Parental control applications are a fantastic way for parents to stop their children from being addicted to screens.
Parental filters are the only method to restrict our child's exposure to inappropriate content in this world of digital and social media. Fortunately, Net Nanny's ability to track, limit and filter digital technology accessing your kids' profile could provide you with contentment.
What is Net Nanny?
Net Nanny is a top-rated parental control software with a family feed that includes various parental control features such as online content filtering, app filtering, time scheduling, and content screening. Its real-time monitoring feature and scanning technology ensure that your kid does not access inappropriate web content throughout the internet.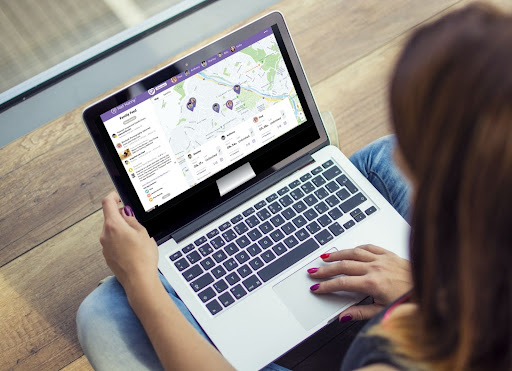 This parental control software filters material and allows parents to track their kid's GPS location and see their browsing history. Besides that, a geo-fencing function enables you to draw limits on a digital map; knowing whether your child is heading anywhere restricted or improperly leaving the site is very useful.
Furthermore, this parental control software is compatible with many platforms, including Windows, Desktops, Macbooks, Kindle Fire tablets, iOS, and Android smartphones.
How does Net Nanny work?
Net Nanny monitors and controls your child's online activity, including the quality of the web content. The application uses AI technology to scan a site's URLs and determine if it contains the inappropriate web content. The parental control features are accessed through the Net Nanny family feed.
Compared with other parental control software on the market, the filtering function of Net Nanny is very effective, which includes three degrees of filtering; Allow, Alert, and Block. The Net Nanny app adviser also offers guidance on which social media applications or sites should be disabled to ensure your children's social media protection.
You can also plan online hours for regularly scheduled activities using the Net Nanny time scheduling and screen time management function. Once your child exceeds the internet limit, you could either give them extra time or disable the internet connection on their gadget. 
Net Nanny also keeps updating your children's device's location, which helps parents locate their children or at least their device. 
What are the exciting features of Net Nanny?
If you're searching for software with powerful parental control software and monitoring features for your kids, Net Nanny is perhaps the best option for you. Here are some key features offered by Net Nanny.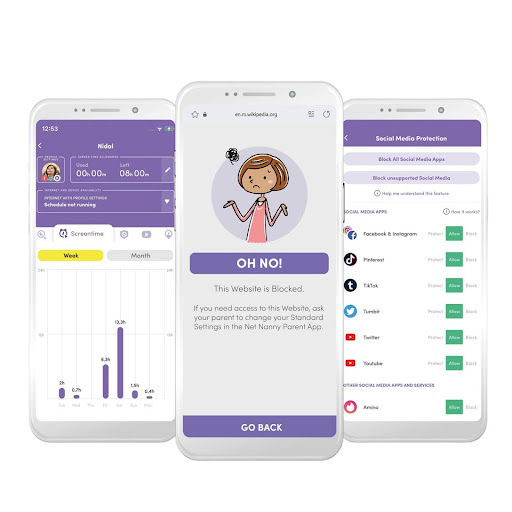 Parental Controls
Parental controls application assists parents in filtering, monitoring, and time-scheduling their children's internet activities, especially on social media. 
 The Parental control features are used for:
Access kids' profiles.

Real-time adult content filtering and pornographic restriction.

Screen Time management.

Providing social media security.

Control and monitoring of YouTube

Giving you smart home security
Screen Time Management
You can set specified hours for screen-time each day when your child can access the internet. And because of the unique time scheduling system, you can also pick particular days you prefer your child to have used their internet devices, having the option to alter screen limits.
Website Blocker
The website filtering application of Net Nanny helps you improve home security. For instance, it allows you to customize specific settings to block websites and web contents based on the family member's needs.
Block Apps
Whenever children download unauthorized applications, they are exposing themselves to danger. Parents could use this Net Nanny parental control software to track and restrict applications, monitor use, and receive notifications when a new application is installed. 
Track Location
Parents don't have to fear where their child is now due to Net Nanny's location tracking. The GPS tracker in the application provides real-time location information, which allows parents to view the location.
Internet Filter
The efficient and modern filter in Net Nanny monitors sites in real-time and restricts them if required. As a result, you can also block new websites that aren't on existing blocklists.
Block Pornography
Parents may use Net Nanny to seize control of their children's internet and social media surfing by blocking adult content and permitting access to valuable and age-appropriate websites, strengthening home security.
Since 1996, families all around the globe have trusted Net Nanny to keep their children safe from pornographic content.
Alerts and Reporting
Net Nanny notifies parents if their child is trying to access inappropriate web content on a webpage. Furthermore, it shares a weekly report of child online activity, which helps parents monitor their internet presence through email and other push notifications.
Family Feed
You'll get important alerts from Net Nanny's family feed, which can help you establish better home security. With the monitoring and time-scheduling features on the family feed, you will be able to measure screen time they've spent each day, the location of children on the family map, and establish weekly screen time limitations.
Parents Dashboard
Parents Dashboard in Net Nanny allows you to access all the parental control settings that help quickly manage parental control features available. It also allows you to view the family feed to monitor what your family is doing online.
Youtube Monitoring
The Youtube monitoring feature in Net Nanny helps to view what videos their children are watching, how much time they have spent watching videos on youtube and managing youtube content for children.
Social Media Protection
Net Nanny helps to block different apps and notifies you whenever a new application is installed on your children's gadget. Net Nanny often uses Artificial Intelligence to identify whether or not the social media app is suitable for the child. Social media applications such as Facebook, Instagram, Twitter can be blocked, protected, or allowed by parents.
What are the Pros and Cons of Net Nanny?
Pros of Net Nanny                                                                               
Delightful user interface with family feed feature.

Accessible from any home PC.

Has a powerful monitoring and filtering feature.

Real-time location tracker.

Reports and logs are detailed.

Device compatible with apps on iOS, Android, kindle fire tablet, Desktop PC.
Cons of Net Nanny
Net Nanny doesn't monitor calls and standard text messages.

Installation might be challenging.

Lack of social media monitoring.
How to install and set up Net Nanny parental control software step-by-step?
Here's a handy guide on how to install and setup the Net Nanny parental control app on your device: 
Installation process
First, go to the Net Nanny official website.

Choose any of the three packages available per your requirement. You'll need to choose one of the multi-device choices if you want to monitor multiple devices. 

Create an account by providing a valid email address, a secure password, and payment details, then click Place Order.

After your payment is verified, a new page with a download link for your child's device will appear.

To start the installation, click the link.

The file will be downloaded to your computer after you select your operating system.

Once the download of the file is complete, click it to launch the installation process.

Accept the license agreement and click the Install button. Once you're done, click Finish.
Setup process
Once the installation is completed, the Net Nanny window will be displayed on your child's gadget.

Log in using the same email address and password that you used to create the account.

Accept the Terms and Conditions and create a profile for your child by clicking on the child icon.

Accept the Terms and Conditions and then select the kid icon to create a profile for your child, including the child's name, age and gender.

Since you've created a child profile, you can access the parental dashboard from any device and apply parental filters, time limits, location tracking, and other features.
What is the pricing or cost of Net Nanny?
In contrast to other parental control software, Net Nanny doesn't provide any free trial or a free basic edition to try.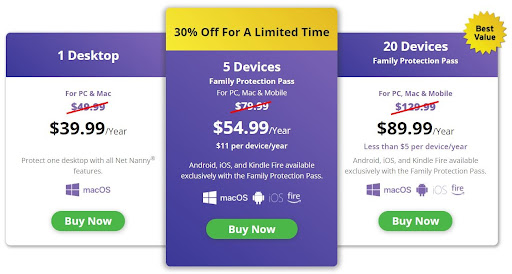 Net Nanny's base annual service costs roughly $39.99 and only allows for monitoring one desktop PC. The 5-device package costs $54.99 annually, while the 20-device package costs $89.99 annually.
Conclusion
So, if you're searching for a low-cost, high-effective way to keep your kids safe while browsing the internet, now is the time to use Net Nanny.
With the monitoring and time-scheduling feature, Net Nanny gives an efficient solution to forget about toxic internet elements, social media protection, boost home security, and manage children's web content.