Qustodio: Free Parental Control Software Review in 2022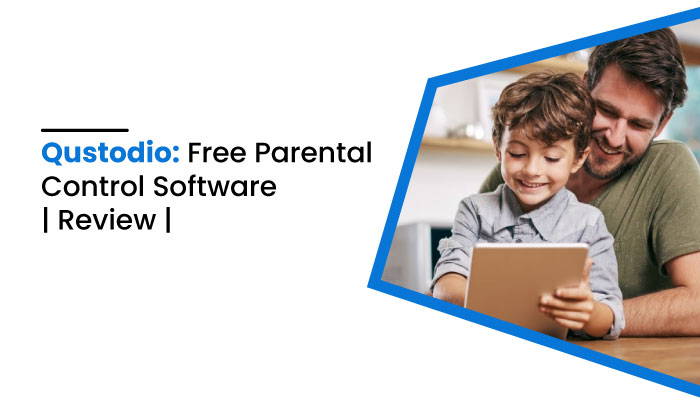 Qustodio: Free Parental Control Software Review in 2022
Read this blog to get full review on Qustodio Parental Control Software. Learn about its features, how you can set it up, its pros and cons, and more.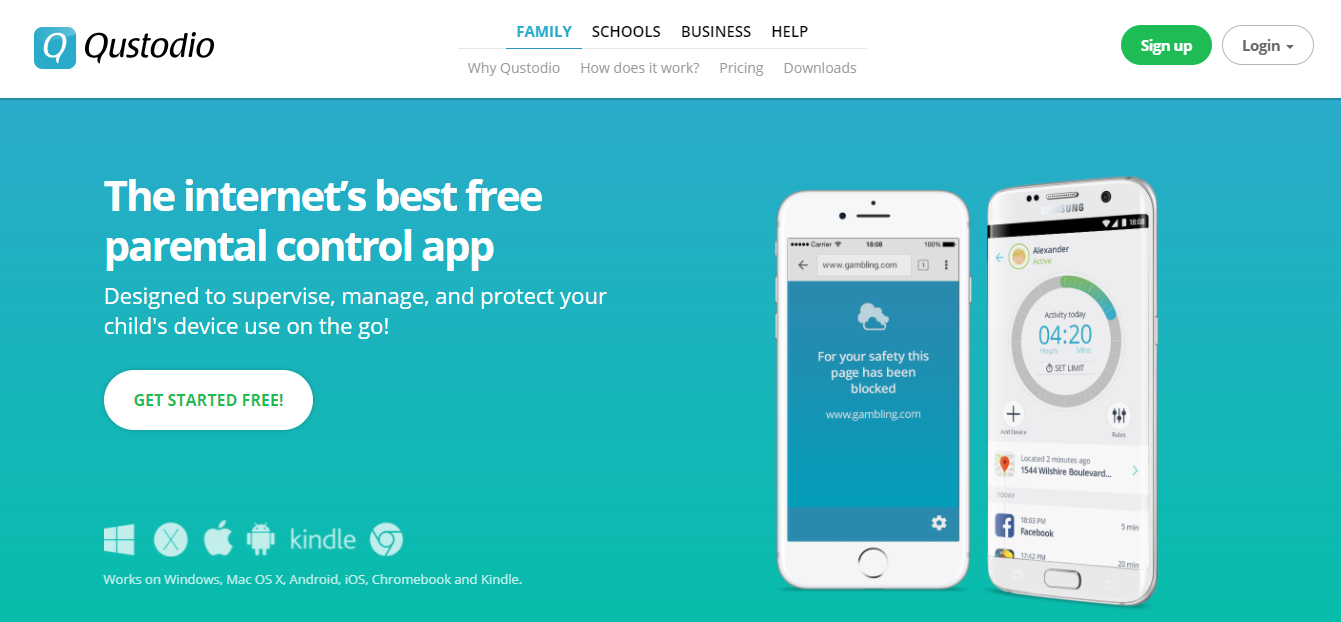 In the generation of advanced technology and smartphones, we have access to all kinds of information on the internet. Your child can see both appropriate and inappropriate adult content within a few clicks. And if you are the parents of children of this generation, it isn't easy to keep them away from their mobile phones. 
The best way to keep them away from such content and ensure their safety online is to use parental control applications. One of the parental control software available in the market is Qustodio. 
Qustodio is used for parental control and used in organizations to track their employee's activities. You can also use it on your spouse's device to know what they are up to on their phone. So this review contains all the information about Qustodio to know what features are useful for you and whether it is a suitable option for you or not.
What is Qustodio?
Qustodio is a phone tracking app that lets users monitor all activities of target devices. Qustodio app runs in stealth mode on a target device. You will view all the activities such as phone calls, messages, browsing history, and other activities, including social media. Parents can also track multimedia messages, locations, and IM chats. 
Qustodio is the most trusted monitoring application in the market. With this app, you can control your kids, spouse, or employees in the way you want to by filtering inappropriate apps, games, and websites. Qustodio is accessible on all platforms, including Kindle. And you do not need to root or jailbreak your android and iOS phones. 
How to Set Up a Qustodio app?
The installation process of the Qustodio app is quick and easy. Here is the installation process for both parents and child's devices.
Qustodio is set up for parents' devices.
Step 1: Go to the Qustodio Website and register with a valid email address. Here you will create a Qustodio account.
Step 2: Purchase a subscription plan based on your family that suits your family.
Step 3: Select your target device Operating System.
Now, your account is set up as a parent device; install the Qustodio app on a target phone.
Qustodio Set up for children's devices.
Go to the

Download Qustodio

to download an app on your target device. 

Double click on the

Qustodio installer

and tap on

Accept

to install the app.

Select the appropriate option for you, depending on if you already have a Qustodio account or not.

Now, enter your email address and password you created before and click Next.

If you use Qustodio on several devices, give your device a name so it's easier to find.

Select a target user who uses the device. Click Next.

After that, read the instructions to configure the app and click Next.

Start monitoring and tracking the device activities.
Note: For mac users, after installation, you'll need to add permission on the system to allow the Qustodio app. You will only need to allow the app during the installation process. To allow the app, go to System Preferences, then Security & Privacy. Click on Allow beside "System software from developer Qustodio Technologies SL" was blocked from loading." 
Features of the QStodio app
Web and app filters
Qustodio app allows you to block inappropriate websites and applications. It creates a safe online space for your children by displaying kid-friendly content only. By default, Qustodios web filters block certain categories, including alcohol, drugs, violence, and pornography. It displays all the YouTube search history and browsing history of a target device. 
You also receive an alert when the target device tries to access blocked contents. However, on iOS devices, Qustodio can only block and manage certain apps.
Time management
Another feature of the Qustodio app is that it allows you to set time limits for your children's device. You can allow and block the use of a device for a specific time. Qustodio sends a notification when the target device reaches the limit. It will let you choose whether to lock their device or lock navigation.  
Location tracking
Qustodios GPS tracking feature tracks the real-time location of a target phone. It allows you to see where your child is and the places they visited. This feature will help you know the device's exact location if it is misplaced or stolen. With its geofencing feature, parents can create a safe zone for children. The Qustodio app will alert you if the device enters the restricted location.  
Track calls and SMS
With the Qustodio spy app, you will have access to all incoming and outgoing calls along with a timestamp, call duration, and the number of calls. Each text message they send and receive, including multimedia messages, is easily monitored through the dashboard. 
Social media monitoring
Qustodio allows you to spy on your child's daily activities on social media platforms like Facebook, Instagram, Snapchat, and IM chats. You will receive detailed reports of all online activities of target devices in your email. 
Pricing & plans of Qustodio
Qustodio also has a free version that allows monitoring a single device and blocks certain websites. With a premium plan, you can keep an eye on your child's calls, messages, and all activities they do online. 
Qustodio has a relatively higher price, but it is worth using when it comes to online safety for your child. It has the same pricing plan for all devices. Qustodio has a 30-day money-back guarantee if you like to cancel your subscription. It offers three subscription plans where you can choose the suitable one for your family.
Free Basic plan:
Small: 
Track five devices at a time.

o/lku6

Price: $54.95/ year
Medium:
(Popular one)
Track ten devices

Price: $96.95/year
Large:
Track up to 15 devices

Price: $137.95
Advantages and Disadvantages of Qustodio
Some advantages and disadvantages of the Qustodio app are listed below:
Advantages
A simple and intuitive user interface makes it easier for users to control all target device activities.

It runs in complete stealth mode.

Qustodio is a cross-platform application, and you don't need to root or jailbreak your mobile phones.
Disadvantages:
Qustodio is a little expensive compared to its competitors.

The app blocking feature is not fully functional on iOS devices.

If your children use VPN on their devices, they can easily access all websites.
Conclusion
Qustodio is a reliable and highly configurable app. You can easily monitor and control all the activities of a target device from a single dashboard. However, Qustodio is relatively expensive compared to other parental control applications but offers all features required for good monitoring software. 
However, some of the features do not perfectly work on the iOS operating system. Qustodio also offers a free version, but features are limited. But it does have a thirty-day money-back guarantee if you decide to cancel the subscription. I hope this review will be beneficial for you to choose the monitoring app.