Is it possible to hack someone's Gmail account without a password?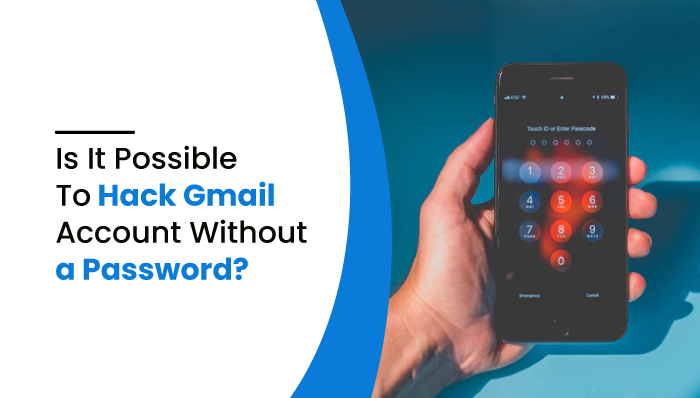 Is it possible to hack someone's Gmail account without a password?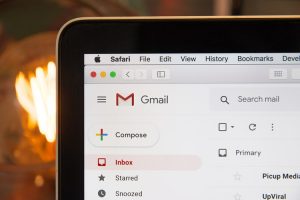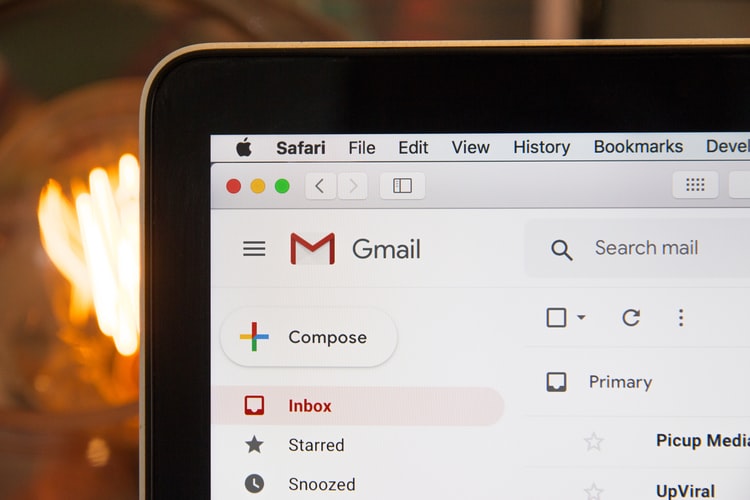 It's 100 percent true that after following a few tips and tricks mentioned here, you can hack the Gmail account of anyone that too without having the password. After implementing these hacking tips, if not easily, you will eventually get access to someone's Gmail account. Amazing right? But I warn you that using the methods listed here for a genuine purpose to sneak into others' Gmail is completely illegal in certain regions. The content mentioned here is for educational purposes only.
Why do people want to hack someone's Gmail account?
We live in a society where privacy matters more to everyone. But still, there are some people who are interested in the daily life activities of others, and that's the reason they want to hack someone's Gmail account.
However, we can't ignore the fact that maximum times parents want to hack their children's accounts to ensure if their children are on the right track or not. And couples hack to know whether their partners cheat on them or not. Sometimes managers hack the account of their employees to check if they sent private data of the company to others.
Ways to hack someone's Gmail account without a password
Brute force attacks
It is among the most popular hacking methods to accomplish with little coding knowledge or using some sophisticated program. In brute force, the hacking program tries different combinations of passwords until it gets in.  This repetitive task is similar to an army that attacks a fort. The time it takes to hack Gmail with this technique depends on various factors, such as the length of the password and your computer speed. Brute force attacks are an effective technique to hack easy, short, and simple passwords, but it will be difficult to hack websites with brute force protection.
Password Cracks
It's the skill of getting the correct login details that allow access to an authentication method-protected system. Password cracking is of various types. The only goal in this technique is to get the target's login credentials whether you locate a password from a file on an old computer, keylogging, or other. Unlike brute force attacks here, you do not need an email id. It is a good technique to crack an easy password. You will find much software to implement this technique but be aware of this type of software as they are rather viral and gather your account details instead of your target.
Scamming Gmail users
As the name sounds it, Scamming Gmail users is an unethical approach to sneak into someone's Gmail account. No doubt it is handy but the wrong approach as firstly you gain the trust of your target and betray them. You may have heard or fallen into such scams. This type of scam includes calling or emailing the victim pretending to be some support agent of a lottery prize distributor, then gaining the victim's trust, and finally manipulating the victim to give all confidential information indirectly.
Use a keylogger
Keylogger is the most effective way to hack Gmail accounts as it enables you to gather the keystrokes of other people's phones. You can follow the following steps to use a keylogger to hack a Gmail account without a password :
Find a keylogger: Search for software that offers the function of keylogging. You can easily search for software online that provides various levels of stealthiness. Popular monitoring software that includes keyloggers is MobileSpy, Mspy, Spyic, etc.
Install the keylogger: Follow the specific installation prompts provided by the monitoring software of your choice and install it on the target platform.
Let the keylogger run: While your target is working, make sure that the keylogger is running. A keylogger will capture a lot of information, but you can filter the required one to hack Gmail.
View the keylogger: Some keyloggers will automatically filter and send the email password, but you must search in some. You can visit the dashboard of the keylogger software to spy on the keystrokes of your target device.
Using the Browser's Password Manager
This technique is suitable for those who get access to the target person's device. For example, parents and couples will get the device of child and partners respectively. So that, if you don't want to get caught while hacking, make sure the target person left their device with you and is out for some time.
The process for accessing the password Manager is distinct for every browser. Follow the given steps to hack the Gmail account without a password using the browser's password manager (here, Firefox).
Open Firefox, and in the top right corner, you will see three vertical lines (☰). Click that.

Now scroll down to "Options."

Select the Security tab and then select "saved passwords."

Now choose the website whose password you want to know. And tap on the eye icon to show the password.
  Note: Here, you need to enter the administrator's password to display the passwords from the password manager.
After that, note down the password and Gmail account address. Now your work is done, use this information to open the target person's account from any device.
MobileSpy.io to spy on Gmail accounts without passwords
You can spy the Gmail accounts remotely with the help of MobileSpy.io. This spying application helps you to track all the activities that the intended person does on their phone. Ranging from social media accounts to the phone's default multimedia files, you can monitor everything. 
Keylogger features help you to gain information about everything that the target person type on their device. The only thing you have to do is to install the application on the target person's phone. And then you can easily get into their phone.
Read More: How to read someone's email without the password?