How To Read Someone's Email Without Password?

How To Read Someone's Email Without Password?
Have you ever raised your concern on "How can someone read your email without the password?"  We'll look at how to read other people's emails without knowing their passwords in this blog. Let's find out.
People often come with many queries and questions about whether someone can access their emails without their concern. Even people show their interest in how to read someone's email without the password.
Why does someone read your emails even without the password?
With the evolving technology in today's world, most of our everyday lives are enclosed in smartphones and computers. Some individuals may be obsessed with other people's lives. That could be why they might read other people's emails and text messages to get access to personal information. However, the approach could be positive to read someone's emails.
Parents can read children's emails using different parental controls to check their child's behavior and activity on emails. Reading someone's mail which you love the most, directs to a positive intent. 
As the number of internet crimes rises, you may find yourself in a position where you must stand to protect your loved ones. Also, Company owners can access their employees' emails to check their performance and activity, which can be done using spy and monitoring app. 
Is it illegal to read someone's email without a password?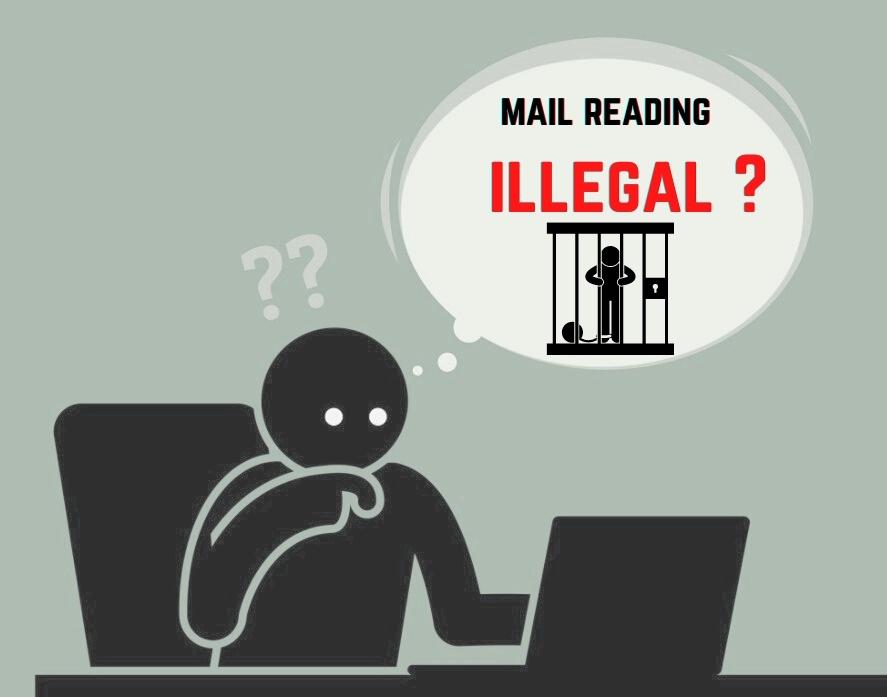 According to the law, it is not a legal way to read emails or text messages on an adult's phone or computer without their permission. You must tell the target about the monitoring software or keylogger installed on their phone. Otherwise, your acts can be seen as a breach of privacy. 
You may check someone's email without a password along with text messages legally when it comes to your young kids and workers; using parental control or company-owned devices, for obvious reasons – their phones, tablets, and laptops are yours. You may use any spy software for your loved ones or employee monitoring without their permission, and only, in this case, is it a legal way to read someone's email conversations.
3 Different ways to read someone's email without the password
As previously stated in this blog, there could be a variety of reasons why you would want to monitor someone's email, including children's supervision, employee monitoring, or others. You may do it in 3 different ways.
The three different ways to read someone's email without them knowing could be :
Reading someone's email using spy apps
Nowadays, children, spouses, and employees do not want to disclose personal information with their near and dear ones. And that is why, to get access to others' emails, individuals use spy apps, parental control apps or email tracking software such as Hubspot, Yesware, Streak, Mobistealth, MobileSpy, mSpy app, and others.
The email tracking software enables access to a targeted person's email address without passwords or even letting them know. The software could be cross-platform compatible for both android and iPhone monitoring. You may not need the target device after installing the software on their phone.
Also read: Features of these spy apps and how they help hack someone's Gmail account
It may not be considered illegal when you spy on other people's mail for genuine reasons. You can notify your staff that you will be using email tracking systems to monitor their emails to become aware and concentrate only on their jobs.
However, it may not be a smart idea to alert your kids or partner about the spy app after you started monitoring. So, we advise that you spy on their emails without their awareness.
MobileSpy, being the best email spying software without passwords, offers a lot of more awesome features. So, go and sign up for your MobileSpy account to spy on your target's emails without them knowing. 
Phishing – email hacking techniques
Phishing is a complex email hacking technique used by scammers to get the personal data of the target persons. Hackers can steal the user credentials when you try to access your email and then use them to extract data from your inbox. 
Attackers often send out emails that look like from Google or Microsoft official mails. Such emails, however, include scam links that redirect to fake login sites. Scammers can easily take your login details if you enter them in.
It is crucial to highlight that phishing is considered a crime in most regions as it is not a legal way to read or spy on someone's emails.
Using a keylogger for accessing someone's mail
Keylogging is a popular way for parents to keep track of their children's internet activities. On the target device, a keylogger can capture all keystrokes.
This software operates in the background of the device without the user's consent and can record the sent and received emails of the employee or user. As a result, you could read your child's, employees', and users' emails using this way.
A keylogger does not need specific abilities, and installing the software on the targeted device is more than enough. You can do this by choosing trusted software and avoiding utilizing free keyloggers.
How to prevent someone from reading your emails?
Here are some suggestions for preventing unauthorized access to your email account.
Include two-factor authentications

with multiple security questions.

Remember to sign out of every other device you use to access your emails.

Always use your own devices to check your email.

When accessing confidential information, avoid using public WiFi, and turn off GPS locations.

Use a

Virtual Private Network (VPN)

to access emails online.

Clear your browser's cookies regularly in advanced settings.

Always use reliable antivirus software to erase keyloggers.
Do you use Gmail for your daily work activities? If so, then learn about these top Gmail add-ons to boost your productivity
Conclusion
Perhaps it is hard to doubt whether someone is reading your emails even without your password. You should be alert every time you try to access your email. As your career or personal life's sensitive facts or personal information is present there.
Reading someone's emails without them knowing might be one of the negative approaches to breaching individual privacy rights. Whatever your demands are, be sure you don't overstep someone's privacy. However, parents or company owners may use those techniques for children and employees lawfully to access their emails without them knowing.