How to Hack Gmail Effectively? A Complete Guide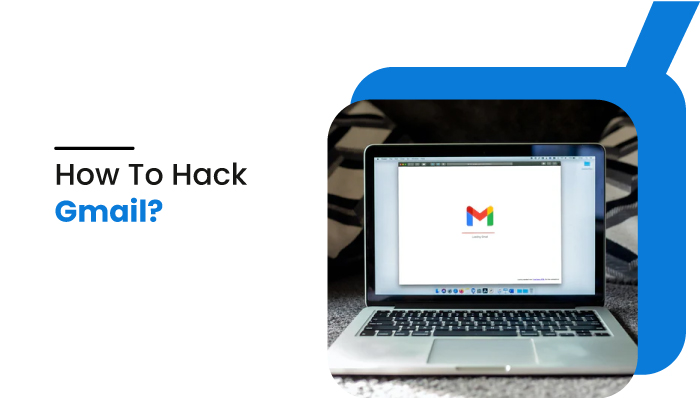 How to Hack Gmail Effectively? A Complete Guide
Gmail is the most used email carrier service in the world. Its easy-to-use features and integration with other G-Suite apps have made sending and receiving emails much easier.
However, many individuals, for various reasons, need effective and reliable methods to hack into someone's Gmail account. Although generally considered illegal, there are certain circumstances when one can hack a Gmail account of someone else. 
So, in this article, we shall discuss Gmail and its security, along with how to hack a Gmail account, as well as how to secure your Gmail account from hackers. 
What Is Gmail? Is It Safe And Secure?
Gmail is an email service developed by Google as one of its flagship products. Launched in 2004 by Google, Gmail has come a long way and has become a part of Google's G-Suite workspace. 
Gmail helps in sending, receiving, storing, and sorting emails as its primary function as an email provider. 
With the help of different add-ons and integrations with other G-Suite products like  Google Meet, Google Chats, etc., Gmail also helps you boost your work performance and productivity. 
Also read: 11 Best Gmail Add-ons For Hyper Productivity
Gmail is the most popular webmail service in over 25 countries and has a user base of over 1.8 billion users. Here are some more facts about Gmail.  
Gmail is available in

105

languages. 

After Facebook and Instagram, Gmail is the most popular app for millennials. 

Around

44

% of users in the US use Gmail, and Indonesia has the highest Gmail market share with 86%.  

Gmail owns

27

% of the market for all emails. 

Gmail's automated machine learning system blocks around

10

million spam emails per minute. 
Source: FindStack
The emails delivered and received through Gmail are all encrypted with public-key encryption. Gmail uses the TLS (Transport Layer Security) to encrypt emails during communication. 
But, for the emails to be encrypted with TLS, other email providers must also support the TLS service. As most of the other email providers do support this service, it makes Gmail very safe and secure for email communications. 
Since Gmail is so secure, can you hack a Gmail account? The answer is Yes. However, it is not simple to hack Gmail. 
We shall discuss how you can spy on someone's Gmail later in the article. But first, let us understand why someone would want to hack Gmail in the first place. 
Why Hack Gmail Accounts?
Hacking is an illegal act. To spy on someone else's Gmail is a complete breach of their privacy. However, there are several legitimate reasons to hack someone's Gmail account.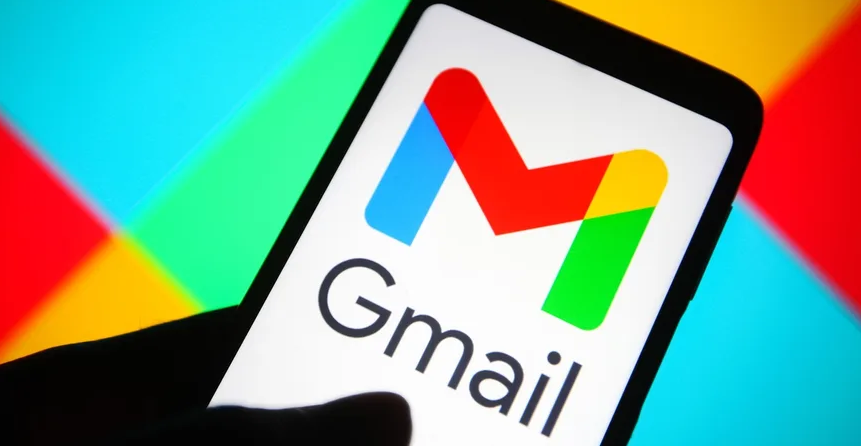 Parents who are legally liable for their child's online activities might want to hack or spy on their Gmail messages. 
Spying on Gmail accounts is an option for parents who suspect their children are hiding something or are taking part in undesirable or illegal activities.
If you are an employee using the company computer or mobile phone during office hours, you need to know that your employer can spy on your Gmail anytime. 
You will most likely be told about this during orientation. However, employers generally do not spy on someone else's devices. 
Only when your boss is suspicious about your activities or thinks that you are using the company Gmail for doing something unpleasant like white-collar crime, or selling company information, will your employer hack and spy on your Gmail account. 
Your partner or spouse can also spy on your Gmail account if they suspect you are cheating or having an affair. By hacking your Gmail account, your partner can catch your cheating act. 
If you use email to send and receive messages with your cheating partner, then you need to be aware that your Gmail can be spied upon. 
How To Hack Gmail
There are several ways you can hack Gmail. Many ways focus mostly on spying on Gmail accounts rather than hacking them. As you can get all the necessary info by just spying, there is no need to crack the encryption and hack Gmail. 
Here are some ways you can spy on someone else's Gmail account. 
Hack Gmail Account Using Spy Apps Without Password
Spy apps are the best means to hack a Gmail account. Note that when I mean "hack", I mean "spy" on a Gmail account. 
Spy apps spy on a target device and conveniently show all of their email activities without actually hacking the communication route between two Gmail messages. 
Moreover, even if you are not using Gmail, but some other email service like Yahoo mail, then the spy apps can help you hack them. 
Learn More: How Do Spy Apps Help Hack Yahoo Mail password
Unlike other techniques, you do not need the password of the target in most cases when hacking Gmail using spy apps. The spy apps have various features that aid in spying on someone's Gmail messages. 
Monitoring Feature
The monitoring feature of a spy app can spy on all the Gmail activities of a target. This feature lets you see what someone is doing with their emails. 
Monitoring Gmail through a spy app helps you see the incoming and outgoing messages, the attachments, the sender's and receiver's names, the timestamp of the emails, and more. 
Also read: How To Find A Person's Name Behind The Gmail Address
Screenshot feature
The screenshot feature takes the screenshot of the screen of a mobile device. The screenshot can be used to view all the online activities of an individual including their Gmail messages, including images and videos as attachments. 
Keylogger feature 
A keylogger tracks the keystrokes tapped on a device. 
Do you ever wonder how a keylogger helps hack Gmail accounts? 
The keystrokes tracked by a keylogger can be used to analyze the password of a particular Google account. That password can then be used to get access and hack into a Gmail account. 
Here is an article with more in-depth insights on how to read someone's emails without using passwords.
Best spy app to hack a Gmail account
Of the many spy apps in the market you can use to hack a Gmail account, MobileSpy is the best. It has a wide range of features and high reliability while ensuring a high level of effectiveness.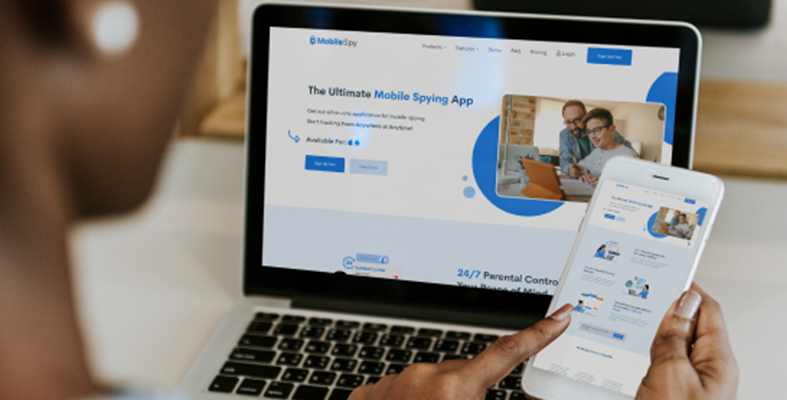 How To Use MobileSpy To Hack A Gmail Account
Follow these steps to hack a Gmail account using the MobileSpy app. 
Sign up to the MobileSpy account and get the login credentials. 

Download and install the MobileSpy app on the target device where you want to spy on Gmail. 

Sync your MobileSpy account with the target device. 

Open the MobileSpy dashboard and start spying on someone else's Gmail account. 
So, what are you waiting for? Go sign up for your MobileSpy account and start spying on your target's Gmail right away!! The best deals are waiting for you.
Hack Gmail Using Browser Password Manager
Many users save their passwords on their browser password manager. You can use these password managers to find out the password of the Google account of an individual and hack into their Gmail. 
For Google Chrome, follow these steps.
1. Open Google Chrome.
2. In the right corner of the top, click on the three vertical dots. 
3. Then click on Settings.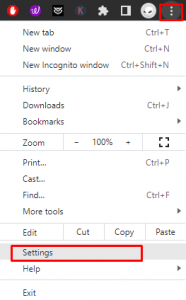 4. And on the left side of the next opened tab, click the option Autofill.
5. In the middle of the screen, you will see the options Passwords. Click on that.

6. Now look for the Gmail account and click the eye icon to see the password.
You can note this password and login from another device. You can hack Gmail and all the account passwords that the browser's password manager holds.
For Firefox, follow these steps. 
Open Firefox, and in the top right corner, you will see three vertical lines (☰). Click that.

Now scroll down to "Options."

Select the Security tab and then select "saved passwords."

Now choose the website whose password you want to know. And tap on the eye icon to show the password
Here, you need to enter the administrator's password to display the passwords from the password manager.
And, not only that but monitoring your child's activity to keep them away from online sextortion and predators is the number one priority for parents when hacking into their child's emails.
Hack Gmail Using The Password Reset Method
In this method, you reset the Google account password of someone else using a mobile number or any other way. And after resetting the password, you hack into your target's Gmail account. Here is how it works. 
Open the login screen of the Google account. 

Type in the email address of your target.

Now, from the bottom left, click on the 'Forgot Password?' option. 

Again, there is an option called "Try Another Way" on the bottom left. Click on that option. 

You can choose to get the verification code on a mobile number. 
With the correct mobile number, you can reset the password of the Google account. After resetting the password, you can then hack into the Gmail account of the individual.  
Hack Gmail Account Using Hacking Software And Serial Keys Generator 
You can hack a Gmail account using a password hack tool or serial key generators. These hacking tools are designed to steal the password of a Gmail account or get into the Gmail system. 
These software applications are available on many different platforms like Amazon and claim to hack any account including the Gmail account. However, whether to believe in their reliability or not is totally up to you. These apps are not vetted by any big enterprise and they are unreliable. 
You should also be aware that Google, a hundred billion-dollar company spends tens of billions of dollars on its security. So, some unknown app claiming to hack Gmail, one of Google's flagship services, cannot cause any great waves. 
But hey, there is no harm in trying right? Maybe you will get one app among hundreds that might actually work. 
Hack Gmail Account Through Professional Hackers 
Hiring professional hackers to hack someone's Gmail account is definitely a possible way you can take.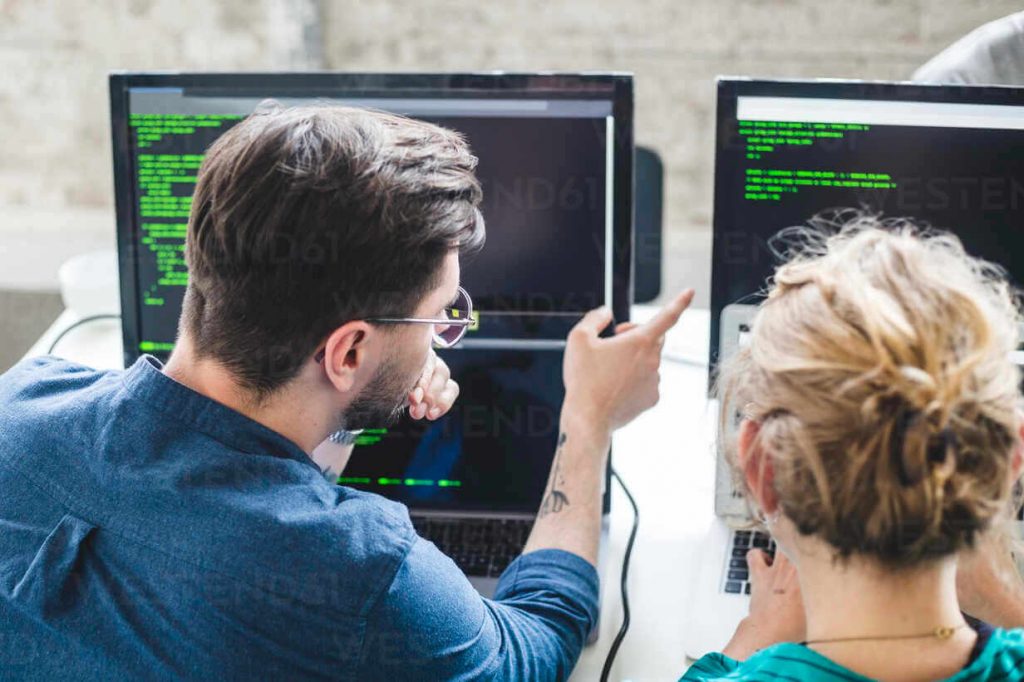 There are hackers available on the dark web you can track and hire to hack a Gmail account. However, there are two important aspects you need to consider before hiring a hacker. 
The first aspect is that hackers are very expensive. As hacking is not a good job, a good hacker will charge a hefty sum to hack someone's Gmail. 
The second aspect is that there are too many fraudsters claiming to be hackers on the internet: especially on the dark web. 
Beware of these fraudsters and always remember that a good hacker will not go around publicizing that he is a hacker. So, you need to do a lot more research and take risks to hire a hacker to hack into someone's Gmail account. 
Hack Gmail Account Using Phishing And Social Engineering Attacks 
If you do not want to hire a hacker then you can try phishing, social engineering, and other attacks to hack a Gmail account. 
Phishing techniques are the most common when it comes to getting access to someone's account. However, you can also use other social engineering attacks apart from phishing  
Using brute force attacks, password cracks, and scamming Gmail users are other methods to get into someone's Gmail account. 
Why Do Hackers Target Gmail Accounts? How Frequently Are Gmail Accounts Hacked?
Hackers target your Gmail account with one single intention: to steal your information. 
Be it your bank, insurance, or other financial details, postal address or home address, or company information, all of them are available on your Gmail. Therefore, Gmail has become a big target for hackers. 
And Gmail accounts are hacked more frequently than you think. In November 2021, millions of Gmail users were targeted by Russian hackers. 
According to Google, more than 100 million phishing attacks are blocked every day on Gmail by the company. 
You can get a general idea of how grave the situation is with Gmail and your accounts being targeted every day. 
So, you need to ensure that you have not been hacked, occasionally change your passwords, use two-factor authentication, and use other necessary steps to protect your Gmail account. 
How To Check If Your Gmail Account Has Been Hacked?
If you are worried about whether someone has hacked your Gmail, then you need to check your account. To do that, you should know how to check if your Gmail account has been hacked. 
There are several methods you can employ to check if you have been hacked. 
The Have I Been Pwned site. 
This is the easiest method to check if you have ever been hacked. There is a website called haveibeenpwned.com that helps check if your online account has been hacked. 
You can just type in your Gmail ID on the website to check if you have ever been hacked. You can also type in any other email ID of your other accounts if they have ever been hacked. 
Check for suspicious account activity
Suspicious account activities include sketchy financial transactions using your Gmail, sending and receiving emails from unknown addresses, Google's warning about your account being accessed, and other unusual activities happening on your Gmail.
You need to keep a close eye on your account to see if anything uncanny is going on. And if you do find something wrong, make sure to take the necessary steps to keep your account safe. 
How To Prevent A Gmail Account From Being Hacked? 
Though it is impossible to avoid hackers, you can use preventive measures to protect your account from those who want to hack.
Don't click on any suspicious link:
As a sensible person, you have to avoid clicking on any type of link. Whether it comes from your friends or any strangers, you have to think. And if you find any suspicious, then delete it immediately.
As it scans every file downloaded from the internet, antivirus software protects your device from getting infected by malware. 
Never leave your devices with anyone. Since our device holds more information, it's better not to leave them off. 
Choose a strong password: 
Simple passwords can be guessed easily. So, make it complex and complicated by using mixed characters.
Don't share confidential information: 
Unsecured websites are the major source of hacking. That's why don't share your personal information on any sites. It's a compulsion to check the URLs and sender before opening the link and entering the confidential data.
Enable two-factor authentication:
You have to enable two-factor authentication on your Gmail. Even if the hackers have your password, they need a code to enter it if you enable 2FA. So it will act as a safeguard between your account and the hacker. 
How To Recover a Hacked Gmail account?
To recover your Gmail in case you have forgotten the password, or in case your account has been hacked, there are several steps you can follow. 
Use the recovery email or phone number
Use the Forgot Password or Forgot email to recover your Gmail account. But you need a verified mobile number to be able to do this. This method is generally used when you have forgotten your password. 
Use the Recovery page of Google
Using the recovery page of Google accounts is similar to the above method. However, you use this method mostly when you can confirm that your account has been hacked instead of forgetting your login credentials  
Create a new Gmail account
This is the last resort if all else fails. You can create a new Gmail account altogether and perform your operations from this new account. I know it is a hassle with new account creation, sending all your contacts with your new emails, etc., but sometimes there simply will be no other way. 
Summing up
To sum up, hacking a Gmail account is not a good thing as it breaches the privacy of other individuals. However, under certain situations, you can do it. To hack a Gmail account, you can use spy apps, hacking software, hire hackers, or try phishing and other techniques yourself. 
While learning how to hack, you should also be aware that you may be hacked as well. So, you should know what to do if you have been hacked. I hope this article has given you enough insights on hacking Gmail and for any queries or suggestions, please mention them in the comments below.