How to track your kids Viber
How to track your kids Viber
Author
May 26, 2021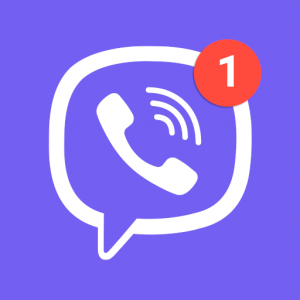 Is it possible to track Viber messages of my kids secretly? Can I read my kid's Viber messages remotely? Is it possible to track my kid's Viber messages on an android phone?
Do you want answers to such questions? Well, you are in the right place. Firstly, solving the chaotic selection process, let me present MobileSpy: the best spying app that can spy on your kid's Viber messages with any android and iOS smartphone discreetly, from anywhere at any time.
Guided Steps to Track Viber Messages of Your Kids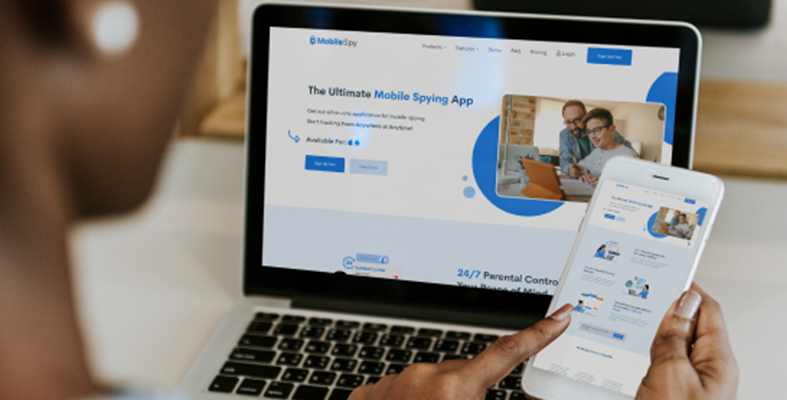 You can track Viber messages of your kids on an android phone within few steps. If your child is comfortable and willing to show Viber messages to you, there is no problem. The problem arises when you have to spy on your kid.
Spying on your kid's Viber messages secretly and discretely is quite tricky, but you can spy on your kid using MobileSpy as it simplifies all complex processes for you. You can monitor your kid's Viber to protect them, although hacking is considered unethical many times.
To spy remotely and discreetly, you will need a spying app or a phone tracker. If you search for a mobile tracker and haven't found any such tool, let me simplify the whole chaotic process for you: use MobileSpy. This type of application is made able to hack the target device in any possible way.
Here, we present steps to help you start monitoring your kid's Viber messages remotely. Get ready with your tracking in three steps with MobileSpy! It is easier than you think.
➛ Step One: Free Sign Up
Firstly, sign up for a free MobileSpy account. All you need is an existing email ID. Create a MobileSpy account, select a subscription plan, and buy a suitable plan. After doing so, you will be able to download and log in to the MobileSpy app.
➛ Step Two: Set Up MobileSpy
Then, download Mobilespy onto a target Android device. Follow the installation prompts for the Android device. Installation steps for iOS are different from Android. It will only take a handful of minutes to set up.
➛ Step Three: Read WhatsApp Chats
Finally, visit the MobileSpy dashboard to access and see all messages of your kids' Viber.
How does Mobilespy Works?
You can track your kids' Viber messages on the target phone by installing the MobileSpy app. After the installation, the app runs silently, retrieves data from the target device, and sends the data to your device through the internet. All the data that is sent over the internet can be accessed from your MobileSpy dashboard.
Here's how you can start to track your kid's Viber messages using Mobilespy:
Register a MobileSpy account.

You can use the MobileSpy app with a free essential subscription for a limited period; after that, you must purchase a premium subscription.

After purchasing the premium subscription, choose 'android' on the device configuration wizard.

Take consent of the target and be ready to install Mobilespy on an android device.

Disable the security settings as the android device may not allow MobileSpy.

Enable your target android device for installing applications from unknown sources.

You will be provided with a download URL after you buy Mobilespy.

Download and install the MobileSpy app.

Grant all the permissions required.

Once you install the MobileSpy app on the target device, you can choose the option to hide its icon.

Login to your MobileSpy account.

Visit the MobileSpy dashboard and start monitoring the target device data.
Why Should You Choose MobileSpy to Track Viber Messages?
MobileSpy is remote surveillance, monitoring, and controlling the program with proper data backup facilities. It is one of the best mobile trackers. MobileSpy gives you access to monitor all kinds of activities that take place on the target Android device. It can track WhatsApp messages, Facebook, Snapchat, Viber, and more. Its primary use is to keep tabs on the online activities of spouses, children, and employees.
MobileSpy guarantees 100% safety while tracking Viber messages
Millions of users around the world use it, so; it has an extensive user base

Doing its setup is easy. It can be completed within a few minutes

MobileSpy monitors, remotely so you can monitor your target at any time and from anywhere

It operates in stealth mode, which means it secretly retrieves the data from the target device and displays data on your dashboard

With MobileSpy, you can access the messages that are deleted on the target device

It is a legit and utterly reliable app

MobileSpy is free of malware and viruses

As Mobilespy has an easy user interface, it  makes the use of the app easy and enjoyable

Subscription plans of MobileSpy are sorted, and reasonable price is allocated

You do not need to root the target android device to access most of its features

MobileSpy provides 24/7/365 customer care and lives chat support
There are several reasons for choosing MobileSpy for trackingViber messages 
The Viber Spy feature of MobileSpy allows you to monitor the Viber activities of your kid remotely. If you see any abnormal activity, you can take immediate action on it.
➛ Monitor all Viber data
With MobileSpy, you can track Viber messages of your kid. It gives all Viber messages and information such as timestamps, dates, and times from your kid's phone.
➛ Access Viber messages and calls
It enables you to view all incoming and outgoing Viber messages and calls of your kids any time anywhere. You can get access to all private and group chats.
➛ Access photos and videos
Use Mobilespy and browse all photos, videos, and other multimedia files shared on your kid's Viber account.
➛ Find deleted messages:
With MobileSpy, you can get access to the deleted messages. It saves all the conversation and multimedia files sent out to your dashboard, so even if your target deletes the Viber message, it remains stored on your MobileSpy account.
Apart from monitoring your kid's Viber messages, you can also access other remote tracking features such as WhatsApp, SMS Location, Website History, FB Messages, Track Calls, Skype, Instagram, Snapchat, Email, Keylogger, Screenshot, and many more.
Parents should monitor their kids and their messages on phones.  Have you monitored your kid's phone and kid's messages? Go through the blog and gather some ideas regarding the context. 
MobileSpy for Android Device
Let's see what MobileSpy for android devices is
MobileSpy for Phone
It is the best monitoring app to track the calls on your kid's phone. It gives you information about Incoming, Outgoing, and Missed Calls on the device that you track.
MobileSpy to remotely monitor your kid's messages
With MobileSpy, you can track the text messages of your kid. To see what your child is engaged in is the primary concern of parents. It arms you with the ability to track every conversation happening on your kid's phone.
With MobileSpy, it is possible to monitor your kids' messages remotely. You can monitor your kid's messages anytime, anywhere. You don't need to have any physical access to the device to see the messages. What's more important is that they won't realize you're looking over their messages, and they won't feel being surveilled every moment.
MobileSpy to access the attached media with SMS/MMS
You will be able to track all communications sent and received in real-time. You can also see the attached pictures or videos in the MMS.
MobileSpy to read messages in thread view
The 'Thread' perspective lets you feel as if you are a participant in the conversation. You will be able to see the messages, user name, picture, and timestamp.
MobileSpy to view Social App Messages-  like tracking Viber messages
MobileSpy knows that kids use several social apps to communicate, interact and chat with their peers. Your kid may not use text messaging as the primary communication method. They might be using Whatsapp or Facebook's Online Instant Messaging services.
Mobilespy's android app helps you access WhatsApp, Instagram, and Viber messages and retrieves the exchanged images, photos, links, and attachments with ease.
MobileSpy to monitor other activities
You can monitor even other things with MobileSpy, in addition to messages. You can check the log of calls, see the real-time location, access the book of contacts, access notes, and other calendar events. So, MobileSpy allows you to do the complete surveillance of your child's devices.
Why Spy on Your Kid's Viber Messages?
Kids, especially teenagers, are now quite fascinated with social networking platforms like Viber. They share almost all that counts, from their lives to daily tasks. Yeah, most of them are simple, random activities, but some may become vulnerable and have negative implications. After all, their mates are on Viber, and they don't want to be "uncool" by not being active on it.
Yet also, we can't disregard the reality that there are internet criminals, cyberbullies, and sexting on specific sites. Social networking has also become a confirmed factor in mental health problems among teens who become too involved with social media. Kids get affected with various mental health-related issues such as Melancholy, Sleep deprivation, Anxiety, Depression, Envy, Dependence, Dejection, Sadness, etc.
When used carefully, Viber may be a blessing to your child; if not, it'll be a curse to your child. It is essential for today's parents to track their kid's Viber for these purposes because you can mitigate the risks and protect your kids online. It is helpful to have details about the person who your kid is messaging through Viber. Using MobileSpy, you can track and avoid unwanted communication through Viber.
In various scenarios, spying on Viber is necessary. You may need it to look out for someone close to you. Alternatively, you may be trying to protect your business interests.
For Parent
If your child uses Viber, it's a good idea to track kids Viber messages. There are plenty of people with bad intentions out there who target children. MobileSpy will assist you in keeping your kids safe.
For Employer
As an employer, you can use Mobilespy's Viber Spy feature to observe your employees using the program. Alternatively, some dishonest employees may also use the platform to sell the secrets of the company.
It is one of the few apps with a Viber spy feature that works without root. Start spying on Viber with MobileSpy now!
Will my kid know about the tracking Viber messages?
No. Mobilespy works in stealth mode. So, there is very little chance for your kid to suspect the presence of the MobileSpy app on their phone. There are various reasons for this :
It runs in a complete stealth mode.
This app occupies tiny memory space, which is less than 2MB, so it is almost undetectable
It consumes a minimal amount of battery

Using Mobilespy in the background won't heat the battery or device quickly

MobileSpy doesn't affect the performance of the target device
Do I need to root the android device?
MobileSpy provides a 'No Root' solution for monitoring Viber messages and other activities on your child's phone. So,  you don't need to root the target android device. Our engineers have labored hard to make this happen.
Read More: How to track kids Snapchat on Android?