How to track your Kid's Email?
How to track your Kid's Email?
Have you ever wanted to track your kid's email? It seems like an impossible task, right? But believe us – it's not difficult to spy on someone's email account. We'll tell you about the tracking software that can track your kid's email discreetly from anywhere at any time.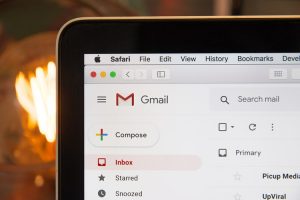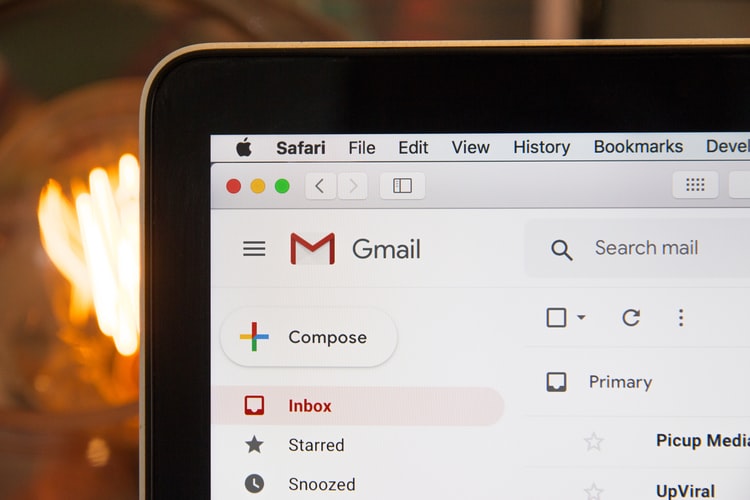 Frequently questions are asked regarding spying on someone's email or email activity. Although spying, hacking is considered illegal many times, there are situations when you have valid and legit reasons to track or spy on someone's email account.
Unfortunately, not every person you want to spy on (be it your employee, partner, or child) would be comfortable sharing their personal information even if you are close with them. If your child is willing to show their email to you, there is no issue, but the real problem arises when you discreetly track your kid's email.
You would require the best mobile spy app or email monitoring software to track or get access to someone's email account in such situations. Monitoring software provides access to every incoming and outgoing mail, date, time of every email, recipient information. 
However, if you have a legit reason, a valid reason to spy on someone, then most of the laws around the globe give you this right. For example, you can inform your employee and spy on their email, which will alert them so they can focus on their office tasks. You can spy on your underage child (age below 18) to keep them protected from internet scams and bullying. In this blog, you will learn the ways to track the email of your kid.

How to track your kid's email with tracking software?
As mentioned above, the best way to spy on your kid's email is to use tracking software. You must be wondering as there is a lot of such software available in the market. Some software claims to be genuine but turns out to be a scam many times. The selection of the best tracking software might be hectic for you.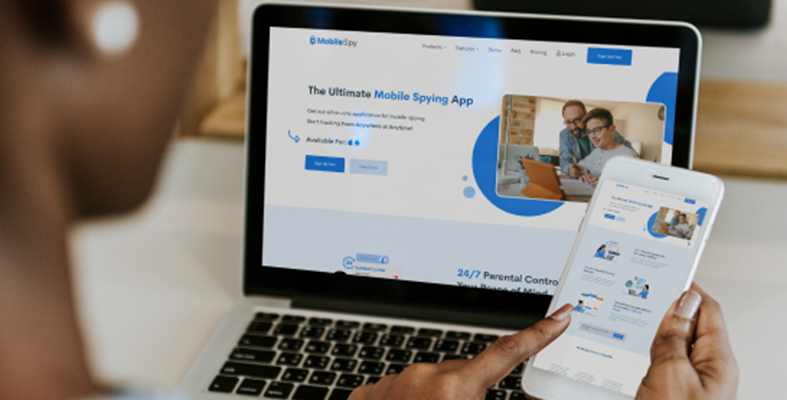 Solving all the chaotic selection processes for you, let me present the best mobile monitoring software – the MobileSpy. With MobileSpy, you can spy on any android and iOS smartphone discreetly from anywhere at any time. It gives discreet and remote access to other email accounts; it is the best email tracking software.
MobileSpy For?
MobileSpy provides many impressive monitoring features, and email logging is one of them. It will grant you insight into their entire email activity, incoming and outgoing emails, the date and time stamp of the emails, as well as the sender's name and other information.
MobileSpy email monitoring feature works on any android and iOS device. To start tracking your kid's emails, you must download and install the tracking program from our official website and then install it on the cell phone or device you want to target.
When the MobileSpy is activated on the target device, all send and receive emails. Any email activity will be recorded, and the logged data will then be transferred to your MobileSpy user account. Your Mobilespy user account will provide you with access to an online dashboard from where you can remotely monitor the emails of your target.
The nice thing about having MobileSpy as the app for email monitoring is that it won't let the target user tamper with the application. Your target would not figure out that a monitoring software has been activated on their cell phone, which sends their emails secretly to you. MobileSpy is the perfect way to track your child's emails and keep them protected from cyber hazards.
One crucial aspect you need to test before spying on the email of your target person is that they need to connect their mobile phone to the internet so you can track their emails. You won't be able to track their email activity without a good Internet connection. Please verify whether or not the mobile phone is compatible with the tracking software before downloading and installing Mobilespy email monitoring software into the target device.
Read More: How to read someone's email without the password?
Three steps to track your kid's email through tracking software on an android phone
You can track the Email messages of your kids on an android phone within a few steps. You can monitor your kid's emails to protect them. 
Here, I present steps to help you start monitoring your kid's Email messages remotely. Get ready with your tracking in three steps with MobileSpy! It is easier than you think.
➛ Step One: Free Sign Up
Firstly, sign up for a free MobileSpy account. All you need is an existing email ID. Create a MobileSpy account, select a subscription plan, and buy a suitable plan. After doing so, you will be able to download and log in to the MobileSpy app.
 ➛ Step Two: Set Up MobileSpy
Then, download Mobilespy onto a target Android device. Follow the installation prompts for the Android device. Installation steps for iOS are different from Android. It will only take a handful of minutes to set up.
➛ Step Three: Read WhatsApp Chats
Finally, visit the MobileSpy dashboard to access and see all incoming, outgoing emails of your kid.
Still, Confused?
Go through the step by step explanation given below to download and install MobileSpy:
Register an account at MobileSpy.

You can use the MobileSpy app with a free essential subscription for a limited period; after that, you must purchase a premium subscription.

After purchasing the premium subscription, choose 'android' on the device configuration wizard.

Take consent of the target and be ready to install Mobilespy on an android device.

Disable the security settings as the android device may not allow MobileSpy.

Enable your target android device for installing applications from unknown sources.

You will be provided with a download URL after you buy MobileSpy.

Download and install the MobileSpy app.

Grant all the permissions required.

Once you install the MobileSpy app on the target device, you can choose the option to hide its icon.

Login to your MobileSpy account.

Visit the MobileSpy dashboard and start monitoring the target device data.
Why would you spy on someone's email using tracking software?
MobileSpy enables you to get all the info regarding incoming and outgoing emails on the users' devices. MobileSpy makes it easier for parents to figure out whether children have approached unknown people by email or whether any unwanted material has been forwarded to their account. It is also helpful for employers to determine if workers expose sensitive company info to inappropriate organizations and individuals via email surveillance.
Email Monitoring for Parents
Emails such as Gmail, Yahoo enable children to instantly and conveniently reach out to friends. Furthermore, offensive material, such as pornographic messages, graphic images, gruesome videos, and unsolicited links can often be exchanged via emails. Many abusers may even use email as a method to locate prey. Kids are too young to evaluate strangers' true purpose online. Children may exchange their private details with others, such as their addresses at home and college, phone numbers, videos, and pornographic images.
In the worse case, criminals can use email-shared information to locate the child's exact location. So then the attackers could abduct, abuse, and even kill your child! So, every parent must observe the email activity of children to safeguard them from possible risks. MobileSpy is the best parental control platform for parents to spy on emails sent to children on iOS and Android smartphones.
Email Monitoring for Employers
While numerous social networking applications exist for iOS and Android devices, email remains the most common contact medium incorporated. The fact that all-important information is transmitted via email often mandates that company owners track staff's email to see if any confidential information is sent out. Some staff can offer business information and confidential tech details to rivals in the greed of their advantages.
MobileSpy enables employees to quickly, discreetly, tamper-proof spy on employee emails from the company-offered devices. MobileSpy allows users to configure keyword alerts such that any time an employee receives some inappropriate email, employees will obtain a warning notification.
Will my kid know about the email monitor app?
Your kid may know about the app sometimes, as every email monitoring software available on the market does not offer the feature of stealthy monitoring. If you use MobileSpy, it will be almost impossible for your kid to detect or suspect its presence in their phone as MobileSpy works in stealth mode, making it easy to track kid's email. There are various reasons for this:
This uses a minimal memory space of less than 2 MB, so the MobileSpy is almost undetected 

The MobileSpy application runs in complete stealth mode

Using MobileSpy on the background won't efficiently heat your battery or device

MobileSpy consumes minimal battery power

MobileSpy doesn't affect the performance of the target device
Do I need to root the android device?
MobileSpy provides a 'No Root' solution for monitoring email and other activities on your child's phone. So,  you don't need to root the target android device. Our engineers have worked hard to make this happen.
Why should you choose Mobilespy- A tracking software?
MobileSpy is remote surveillance, monitoring, and controlling the program with proper data backup facilities. It is one of the best mobile trackers. MobileSpy gives you access to monitor all kinds of activities that take place on the target Android device. It can track calls, SMS, contact, location, social media app, and more. Its primary use is to monitor the online activities of spouses, children, and employees.
100% safe tracking software 
It would be best to use Mobilespy because it is a hundred percent safe monitoring application as it has no risks associated with it.
Easy to use
MobileSpy is very easy to use. Setup can be completed in three easy steps, which only take a few minutes. You don't have to be tech-savvy to install and use MobileSpy. With its easy user interface, anyone can use it effectively. Also, its interface is excellent and enjoyable.
Huge user base
MobileSpy is loved and used by millions of users around the world. Its happy customers have made it so popular in its domain that it is now known as the best monitoring software. It takes a lot of effort and son x-factor for software to be used by millions. The extensive user base of MobileSpy helps to prove its capability.
Monitor Remotely
With MobileSpy, you can remotely monitor your target device at any time. As it is not convenient to spy on anyone with their device, MobileSpy came with the concept of remote monitoring. 
Isn't it amazing that you get complete access to your kid's phone from your device?
Monitors discreetly
MobileSpy monitors discreetly; it means the person you are spying on won't feel that you continuously monitor them. It operates in complete stealth mode and secretly retrieves the data from the target device and displays data on your MobileSpy dashboard.
Access deleted content
With MobileSpy, you can access all the photos, videos, messages, browsing history, etc., even if those contents are deleted on the target device. You can access any deleted contents from your MyMoileSpy account at any time. Some users even use this feature as their backup system.
Legit and reliable tracking software
It is legal to use Mobilespy in various circumstances. You can inform your employee and spy on their email, which will make them alert to focus on their office tasks. You can spy on your underage child (age below 18) to keep them protected from internet scams and bullying.
MobileSpy app is very reliable. It is free of malware and viruses.
Reasonable Price
We do not claim to be the cheapest in our domain, but we assure to be the best value for money. Everything is shortened for your ease. You can choose a suitable subscription plan for you. We have allocated a reasonable price for each subscription.
No need to root
To use most of the features of MobileSpy, you do not have to root the target android device. If you use an iOS device, you do not have to jailbreak the device. Some features still require you to root and jailbreak the target device.
Customer Care
We have our separate customer care department that provides service to you 24/7/365. You can contact us at any time to ask your queries regarding MobileSpy. We also provide live chat support about how to track your kid's email to our users.