How to Track Your Kid's Internet History on Android?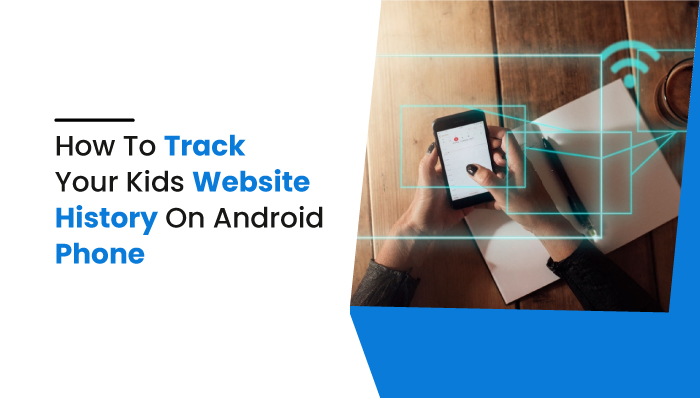 How to Track Your Kid's Internet History on Android?
Since the last decade, technology has brought both merits and demerits. In this generation, kids have become more intelligent than their parents. Since kids are open to the Internet from an early age, the fear of your kids engaging in inappropriate content on the Internet is increasing. As a curious nature, children check out everything that seems new to them.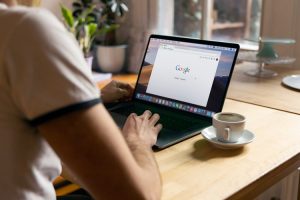 So it has been necessary for every parent to understand how their kids are using the technology. And some parents want to know their kid's Internet history, and employees and spouses want to know what they are surfing on the Internet. Are your children visiting violent sites or downloading movies? Have you ever thought about how to track the internet history on the android device of your Kids?
Role of parents in tracking the internet history of kids
Therefore every parent must keep track of the website history from time to time. And for that, they must know how to track internet history on android device. By tracking internet history on Android devices, we can get an insight into what our kids are interested in and what kind of sites they are frequently visiting. Internet browsing can expose a lot of things.
Let me clarify one thing here: browsing kids' Internet does not imply you are invading their personal lives, but it ensures your kids are safe on the Internet. It is also true that parents educate their kids about the safe use of the Internet, but you cannot leave them in their way without paying attention to them, especially when their mind is young and vulnerable. That's why parents are on the hunt for a good website history tracker.
And these days, it has become mandatory to track your kid's browser history. Be a clever parent like me and use MobileSpy. Using this app, you can keep a strict check on what kinds of websites your children visit.
Why should parents be there to track internet history?
Kids can access pornography.

They can access violent content like drugs and alcohol use, self-harm sites that tamper with their young minds.

Kids can get exposed to dating sites from an early age.

Kids can get caught up in those contents unwantedly due to clickbait and spam messages.

By knowing their browsing history, you can read their minds 

Kids can delete their surfing history intentionally to hide what they are up to on the Internet.
 How to view your kid's Internet History on Google Chrome without installing any application on Android?
If you have your child's phone with you, you can view their browser history. And for that, you don't need to download any applications. 
Open the Chrome application from your child's phone.

On the right side, there is 3 vertical row. Click on it.

Now, tap on History.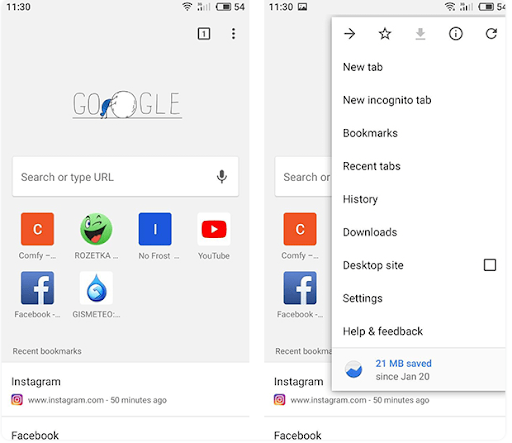 It will provide you with a detailed report of your child's browsing history.
In case you wish to delete the internet history on Android devices, then continue with the preceding steps:
Click on "Clear Browsing Data."

You will have the option to remove the internet history over a while, i.e., from a past hour, week, or from the beginning of time.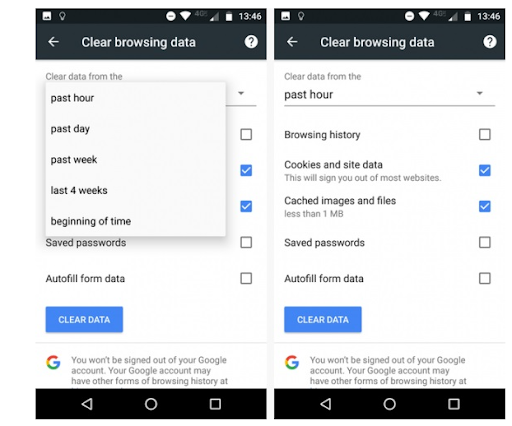 How to view your kid's browser history on Safari without installing any application?
Suppose your child uses iPhone, then you should know how to view their browser history on Safari. But if your child has already deleted that, it is impossible. 
Start by launching the Safari application from your child's device.

Click on the bookmark icon from the bottom navigation bar.

And click on clock shaped icon to view History.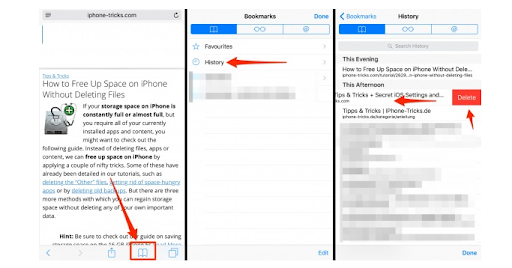 To delete the entire browser history, click on the option, Clear. And if you individually want to delete, left swipe the screen.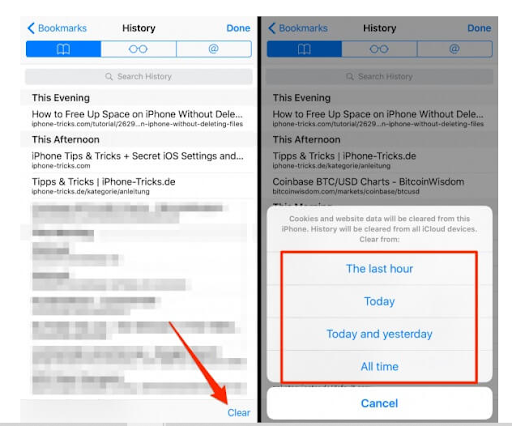 How to view your kid's browser history on Mozilla Firefox
If your kid uses Mozilla Firefox as an internet browser on their Android phone, then follow the given steps to track their internet History.
Open Mozilla Firefox.

At the bottom of the screen, there are three vertical dots. Click on that.

Now, select History.
From there, you can see the browsing history. And to delete it, click on "clear browsing history".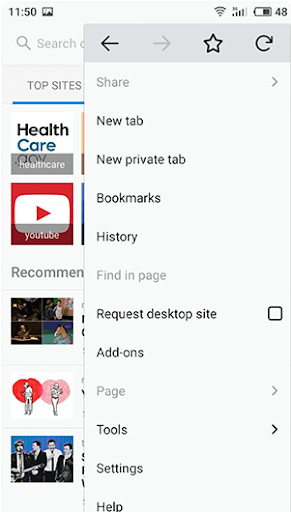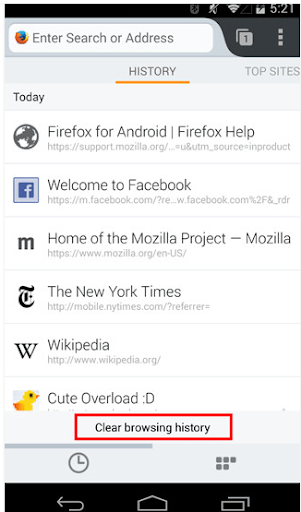 Guide on how to track internet history on the android device of your kid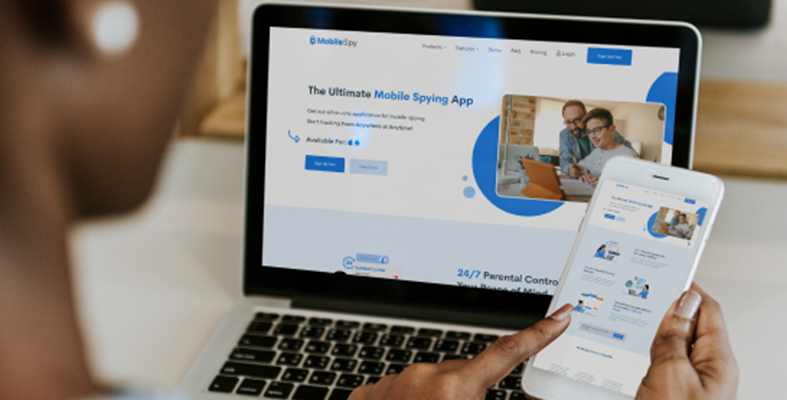 MobileSpy is a convenient solution that every parent prefers to keep an eye on their kids browsing the Internet. Along with this, they are compatible with both Android and iOS devices. How great is that? Cherry over the top. Isn't it? With the best phone monitoring app, you can get the entire website history of your kids within a minute.
After installing the app on an Android device, you can access Internet history and the bookmarked sites from your MobileSpy dashboard, a web-based control panel form. The monitoring device and monitored device should be around the area of working Internet connection so that Mobilespy can sync the mobile web history to its server. Read the steps described below and apply them practically to track someone's website history on an Android phone.
Step 1: Create an account
With a valid email address and password sign up on the MobileSpy official website to create your MobileSpy account. You may register from the anywhere-targeted device or your device PC, or a cell phone. The same account applies to all these devices.
Step 2: Install MobileSpy on your kid's phones
After creating an account, it will take you to the page with a link to download the app to your device. Click on the link and download the app. Wait a few minutes and proceed with the process of installation. Read the installation guide if you are confused about how to start the process. After installing the app, log in to the app on your kid's cell phone to get access to the web history data.
Step 3: Connect and monitor your kid's phone from the monitoring device.
The monitoring device can either be a PC or a cellphone. Login with the same account that you had used on your kid's phone. You can start tracking the internet history now!
Go to the Control panel or the dashboard of MobileSpy, where you can get all the shortcuts to the supported features. The app's dashboard is graphically pleasing, which helps you easily navigate the various options available and enjoy the features with great satisfaction. To view the cell phone web history, go to the control panel and on the left side of your screen. The navigation bar contains a list of options.
You can see the "Browser History" on the sixth line. Click the option. The link will take you to the page where you can view the detailed browsing history of the device, including the URL, timestamps, frequency, duration of the visit, and many more. You do not need to make changes in the settings or take an additional step to browse.
Once you have installed the app on the targeted device, MobileSpy will act as a web watcher and extract the website history.
Disclaimer:
Lawfully use MobileSpy. It will not take any responsibility for your irresponsible behavior and misuse of the app. But before downloading and making use of the app in real life, it is the user's responsibility to follow the country's laws and policies.
But why is MobileSpy A Better Option To Track the Internet History on Android devices?
The best thing about MobileSpy is that you can monitor your kids, employees, or spouse on your own. It is easy to install with solid customer service. This app not only lets you view the website history but also the deleted website history as well. It is only because all the records are uploaded to the app server before your kids delete them.
And if you are wondering whether we can get records of the website history without rooting the device. Then the answer is Yes. MobileSpy can be used to monitor an Android device with or without rooting the device. The only difference is that rooting gives you access to all the features while no rooting limits you to specific features only. Therefore, you can use the app without any issues.
MobileSpy is the best spy app that is very easy to use and control. It can be used for multi-work purposes, which means that you can use it even when doing other things. It throws feasible and attractive features that a good parent must have to track a cell phone. Mark my words, if you use MobileSpy, it can make your browsing experience fun and interesting. Meanwhile, you can stop your children from revisiting harmful websites and keep them safe. A win-win situation, isn't it?
Want to try Mobilespy and its unique features?
Then go ahead and create your account for free and start to track the internet history on the android device of your kids. Go through the blog and find ways to track the location of the kids.