How to Track Your Kid's Incoming, Outgoing and Missed Calls on Android Phone?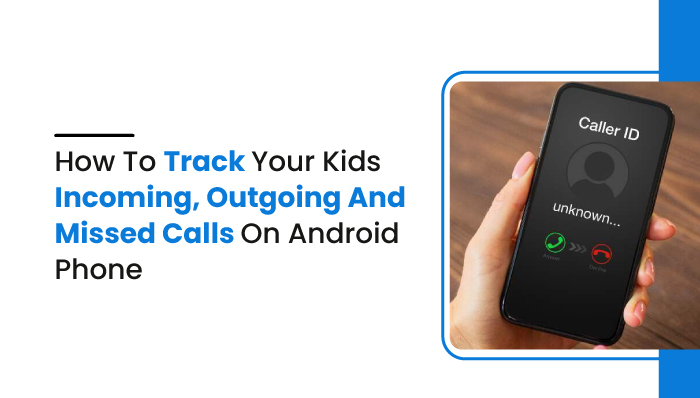 How to Track Your Kid's Incoming, Outgoing and Missed Calls on Android Phone?
Tracking calls is one of the best ways to know what kind of person your kids are talking to. Are your kids glued to their phones 24/7 hours? If they are making long phone calls, it makes you worried. It is time to ring the alert and check out who they are talking to. Tracking calls is one of the best ways to know what kind of person your kids are talking to. This guide will explain how to track your kid's incoming, outgoing, and missed calls on an Android phone.
Track your kids- Their entire call history
If you are looking for a powerful tool to track your kid's calls on an Android phone, then you have come to the right place. Spyware apps are popular to solve this issue and track calls quickly. Among them, MobileSpy is one of the best for tracking incoming and outgoing calls. You can remotely monitor the entire call history of an Android phone. You can get access to the missed calls as well.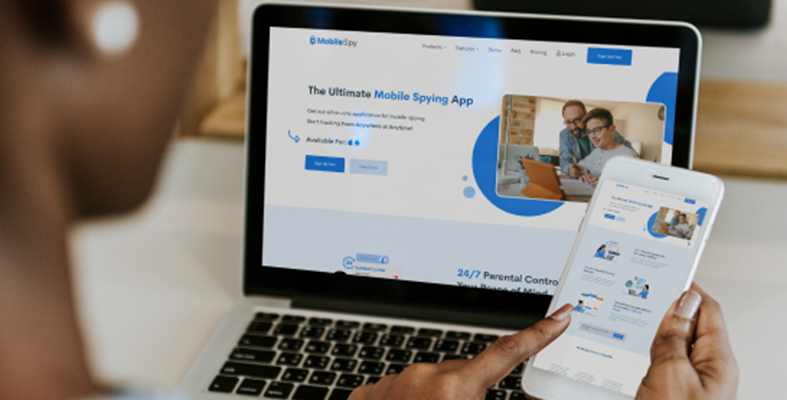 It also comes with tracking the duration of calls made, missed calls, contact lists, phone numbers. Don't think of tracking as a form of privacy threat. On the contrary, it has become essential to track their calls for your children's safety.
The app is developed as a Parental control app to monitor your kids, but it can also track calls of spouses and employees. Besides, you can check emails, text messages, social media, location, and many more. Plus, the point is that the app runs in Stealth Mode wholly hidden from the targeted device so that you can keep an eye on their phone activities without them knowing.
Now you are familiar with MobileSpy, and you want to start monitoring, but you do not know how to start? That's why I have come up with this blog to guide you throughout the process of tracking all the incoming and outgoing calls with Mobile Spy. 
Step by step guide to tracking your kids and their incoming and outgoing calls
Step 1: Create a MyMobileSpy account
Create a MyMobileSpy account by clicking on the Sign-Up button on the top right corner of the official website of this app. Then enter everything that the page asked, such as a valid email ID and strong password. Verify your email address.
Step 2: Download the app in the targeted device
After email verification, download the app from the site and follow the instructions guide to install the targeted device. It only takes 2 to 3 times to be completely installed in the device.
Step 3: Login into the app
Log in to the app to get access to the data available on the device. Once you complete logging in, the app will run quietly by being invisible to the targeted person. The app will automatically sync all the call details to the app. 
Step 4: Start monitor incoming and outgoing calls
After completing all the processes on the targeted device, you must log in to your online account on your desktop. Now go to the control panel of the app on your computer. Your computer will take some time to sync the data from your phone to your dashboard. The time depends upon the amount of data needed to be synced.
The app's dashboard gives you access to view all the supported features provided by the app, including current location, calls, photos, videos, browsing history, and many more. In addition, it has an option of recent contacts where you can view the current or latest call history of that person.
To know more in detail, go to the Calls option on the navigation bar present on the left side of the dashboard. This will take you to the page with the entire call history of that person with missed calls.
Why choose MobileSpy as an incoming and outgoing calls tracker?
MobileSpy is an all-rounder protection application developed to protect your kids from possible dangers that can be seen due to smartphones. The app has improved with constant technical support and years and years of research. With MobileSpy, you can protect your kids by following ways:
Call history

All call logs of the targeted device

Contact information of the targeted phone

Recently added information in the contact list

 Missed calls

Recover deleted call logs

View name, numbers, and pictures of callers

Check the duration of calls made

Check the time and date stamp of calls made

View web history

Track location

View instant text messages, social media, and many more
What about deleted calls- Is it possible to track your kids with deleted calls?
MobileSpy can also recover deleted incoming and outgoing calls. But how? MobileSpy plays smart card here and keeps backup of the data even before the data is deleted from the phone. So if your kid is trying to hide something from you, you can catch them through those deleted call logs.
The purpose of viewing call logs of your kids
I am sure every parent is concerned about their children. Unfortunately, there are lots of cases where children are constantly falling under the preys of sexual predators. Some stranger harasses them through unknown calls. What if a group of friends or strangers is bullying your kids through calls?
Also, who knows if your kids are hanging out with bad friends intentionally or unintentionally. And you do not want your kid to be one of the victims. So knowing who your kids are contacting may help you avoid possible dangers of harassment, bullying, and the evil influence of friends.
MobileSpy can assist you in keeping an eye on your kid's phone calls activities. On the one hand, you are free from worry if your kids have a dangerous interaction with others. But, on the other hand, you can check if they have befriended some skeptical people by checking their call history. Whatever the reason is, you can ensure the safety of your children.
Conclusion
When you track your kid's calls on an Android phone, you will have everything you need to know about just with a simple touch on the screen by using MobileSpy. Whatever your reasons are, keeping track of an Android phone call history is a simple process with MobileSpy.
If you want to monitor an android phone, then a parental control app like MobileSpy is all you need. Just download and install the app, enjoy access to the phone's essential data, and have a place to save the backup data.
So if you are curious about your kid's activities on their phone and are doubting the person they are talking to the whole day, rest assured and choose MobileSpy to get all the crucial details you need to know. Our parental control app will assist you in monitoring your kid's phone calls activities. The app is straightforward to install and easy to use.
What are you waiting for? Have a try!
There are different teen tracking apps for your easy way out.
MobileSpy! A versatile solution to track calls for Android devices.