How to Track your Kids Messages on Android Phone

How to Track your Kids Messages on Android Phone
Author
May 26, 2021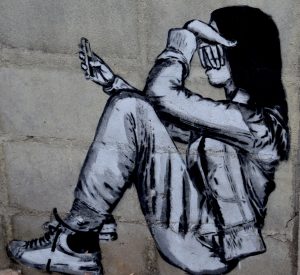 We all know that our smartphones are our assistants in every way possible. From taking our grocery, someone's birthday, and our appointments to arranging meetings – our phones can do all of those. We have learned to be so dependent on our smartphones. We don't even consider how it might affect our child in any way. Given that children of all age groups use smartphones these days. It is possible to ensure their safety through their phones themselves. Have you monitored your kid's phone and kid's messages? Do you know the way to track kids' messages on Android with MobileSpy?
As a parent, aren't you intrigued about how using smartphones can help you keep your child safe?

Because that very smartphone can tell you your child's location secretly too!!

Are you excited and intrigued yet?
Of course, you are! No parent would willingly pass up on the opportunity to know what is going on in their child's life. And with that, the point of our topic is how you can do that? Spy on your kid's messages without their knowledge? Wouldn't that make your life all the more comfortable? There would be no shouting or constant questioning on where they were? And what were they up to? Their choice of friends and how they are affected?
What if I tell you that all of your problems above can be solved?
Surprised? 
You will be more surprised to find the answer to your problem.
Why should you monitor your child's phone?
Before dipping down to the answer of how to track kids' messages on Android, let's discuss why should parents need to monitor their child's phone.
As we all know, the internet is full of healthy and unhealthy information. And today, almost every kid has a smartphone. They spent their valuable time chatting with known and unknown people, watching funny videos, scrolling the newsfeed of their favorite social media. In such a case, they might trap themselves in a problem. Online predators and scammers are waiting for the chance to threaten, and bully your child. If you start monitoring your child's phone then only you know what type of persons are on their friend list, with whom they are talking, what content they share with each other. And during that time, if you see someone is sending inappropriate content to your child or harassing them, you can report the predators and keep your child safe.
When you know the problem then only you can solve it. That's why it is very necessary to monitor your child's phone.
A Simple App to Spy Kid's Messages– MobileSpy.
How is an app going to help you?
MobileSpy is not a regular app that you find. Instead, MobileSpy is a spy app that will enable you to monitor your child's activities without you having access to their smartphones physically. In short, you get to know about their activities online without asking them about them. Which you know would lead to a rigorous debate if you had to ask your child. But, sounds pretty decent, doesn't it?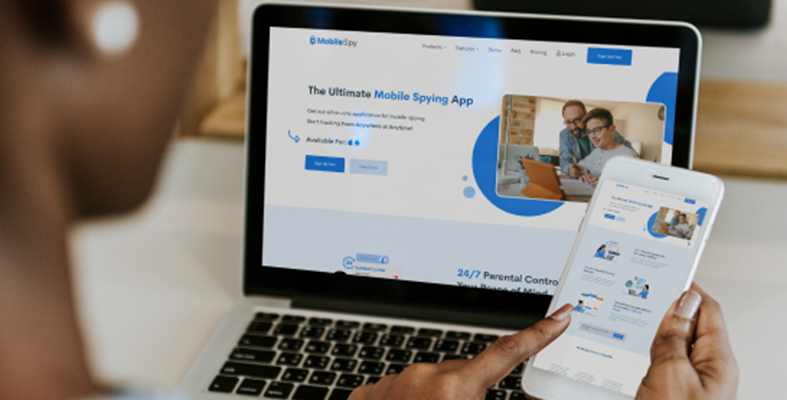 A spy app that will help you to ensure that your child is safe from any potential danger. It can easily track your kids' messages on Android or iOS devices. It will also help you to set parental control so that your child does not go overboard. What better app than MobileSpy to help you on this part of your journey of parenthood?
Install the MobileSpy app on your kid's phone following the steps given in this blog.
How is MobileSpy going to help you?
– By monitoring all your child's activities.
Children these days are very keen on partying and sneaking out of the house to go somewhere in the night. But, they don't understand that the reason you declined their request to go out. You are scared for their safety, and the world is not as safe of a place as they think. And, as such, they take drastic measures such as sneaking out of their house or asking a friend to lie for them. But, thanks to MobileSpy, you can see through all their bluffs and track their location in the process as well.
How to Track Kids Messages using MobileSpy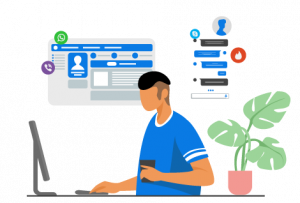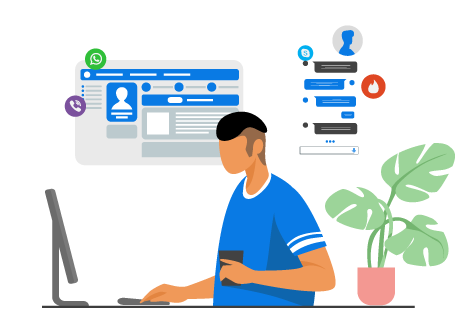 Track people's mobile phone, SMS, or messages without being detected using MobileSpy, a tracker app that works in stealth mode on a child's phone. The SMS tracker option can be accessed from your MobileSpy account by clicking the SMS tracker option under the left-hand panel.
You can find all the details about SMS Tracker on the app dashboard after clicking the feature. With call log details such as date and time of SMS mode, duration, and more, you will be able to track SMS and conversations among two parties. The location tracking feature can also be used to determine the location from which your child is sending SMS.
Features MobileSpy Offers You to Spy Kid's Messages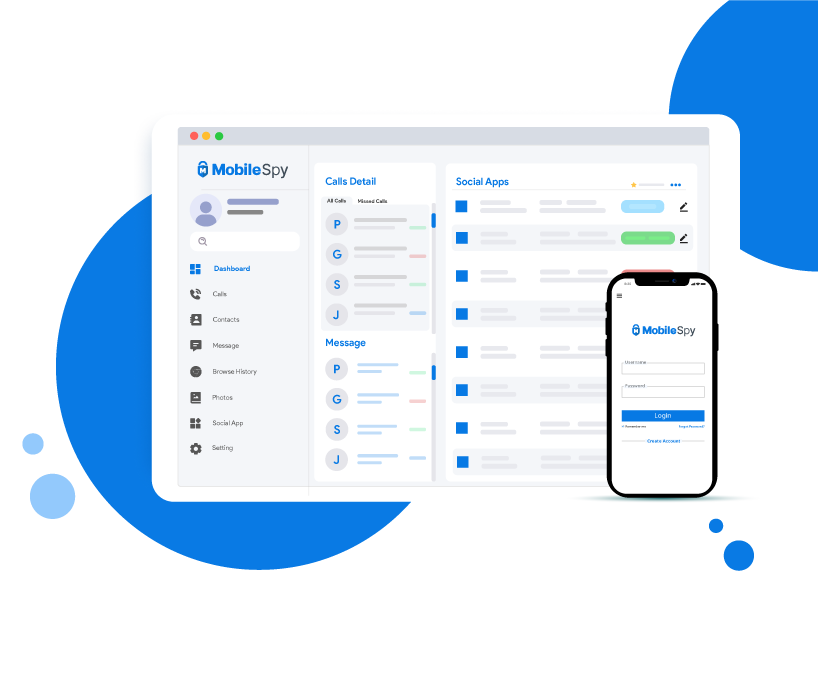 MobileSpy offers many features to help with your child!
Track Calls
Once you have downloaded and set up MobileSpy on your child's phone, the app is ready to be in use. As such, MobileSpy has the feature to track through the calls, whether incoming or outgoing, of your child. This way, you can find out about any parties that they are planning on. 
You can see through any mischief or lies that they plan to spin and throw on you. Now, before, you might have been woven up in those lies, but now that you have MobileSpy and can monitor your child's phone calls, you know exactly how to stop them from getting into trouble.
Track SMS
Going through your kid's messages have their advantages. Not only to track phone calls, but MobileSpy also permits you to track kids' messages on Android or iOS devices. In the navigation panel in the GUI of MobileSpy, you can find an option that reads "Track SMS", and when you click on this option, you will get to monitor your child's text messages as well. 
Monitoring your child's text messages can help make sure that your child is not being blackmailed by anyone and is not falling victim to any cyberbullying on sextortion of any kind. Tracking these text messages can also let you know the company of your child's friends and if they are suitable for them. And thanks to MobileSpy, all of this is possible, and you can keep your child safe from all Internet intrusion.
Read More: How to Track Your Kid's Internet History on Android?
Ultimately helps for your child's wellbeing
Not only that but tracking through your child's messages can also give you a hint on their mental and emotional health. Children share their beliefs and what they are feeling with their friends more so than with their parents.
And the one way that children voice out their opinion or ask for advice from their friends is through texts. And monitoring these text messages through MobileSpy can give you an insight into your child's mental health. You can talk if you find something wrong. 
After all, the children's health is essential to a parent, too, even if it is their mental or emotional health, which some parents don't think is a thing but, in reality, is a pretty big deal and can shape the thought process of a child growing up.
List of other parental control applications to track your kid's messages on Android phone
FamiSafe
With the help of FamiSafe applications, you can perform different types of functions. Such as:
Content filtering

Blocks unwanted applications, 

Monitor entire phone activity. 

Also, you can limit the screen time and set a safelist and denylist for the website. 

If they enter any risky messages on an Android phone, then you will get an alert notification through this app.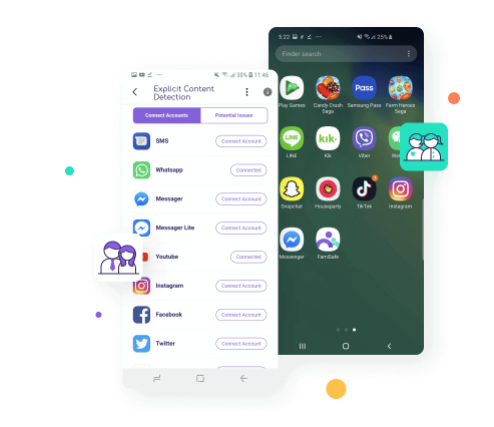 PhoneSheriff
If you are concerned about the security of your children, then PhoneSheriff will solve your problem. It is a reputed and appreciated spying application available on the internet. 
It offers you key features like :
  Real-time location tracking, monitoring call records, text messages, and more.

The web history tracking and ability to uninstall and install applications are its top features. 

Not only that, you can lock the device for some time of the day, like lunchtime, study time, and bedtime.
Whether the message comes on the default messaging app or on a social media app, you can track your kid's messages on Android with this app.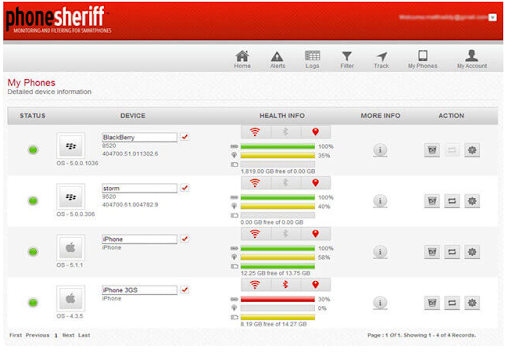 WebWatcher
WebWatcher is available for Android, iPhone, Mac, and PC systems. If you find the conversation between your child and some stranger making a plan to meet, then this app's GPS location tracker feature will help you to reach them.
This application allows you to monitor SMS, MMS, call logs, photos, social media platforms, and much more.

To use this application, you don't need to root the device.

It also has the feature Alert log. It spotlights what is supposed to be risky behavior.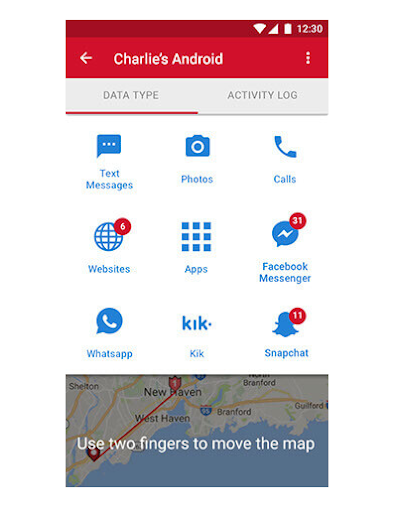 AutoForward Spy
AutoForward Spy is a decent application for monitoring your kid's messages. It is available for both Android and iOS devices. 
It allows you to see the deleted messages.

Also, you can monitor social media sites, call history, and other applications of your kids.

Allow you to watch all the incoming and outgoing calls.

Permit you to check photos and videos.

Monitor send and receive text messages.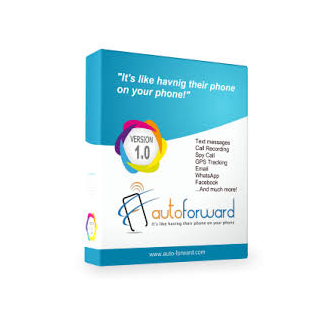 Last Words…
We have learned that parents are always looking out for the safety of their children. And for a pleasant parenting journey, MobileSpy is one of the best apps to help them with their child. Instead of parents interrogating their children on their whereabouts and activities, you can track kids messages on Android through MobileSpy. Discreetly in such a way that they would not even know that you were involved in any way. 
So, MobileSpy will act as a real-life spy for you, but in the virtual world, giving you all the information you require to ensure that your child is safe and not with the wrong crowd. There are many features that MobileSpy offers you many features, but as a parent, monitoring your child's SMS texts and calls gives you one of the most crucial benefits. 
Monitoring your child's text messages shows their real friends and who can drag your child down. And being wary of your child's friend's company is only natural. It is one of the foundations that can affect your child's path for their future.
Thus, MobileSpy is indeed one of your best friends in your parenting journey that will not only help you to understand your kid and know things from their point of view. It will also help you work out something with your child without getting into screaming matches and fights. After all, excellent communication is the key to good parenting !!