Spy Humans Through MobileSpy App

Spy Humans Through MobileSpy App
MobileSpy App is the ultimate mobile spying app for tracking the activities of your target device and spy on humans. Track all activities on target devices like call history, text messages, Instagram, WhatsApp, Snapchat, Facebook, web history, GPS location, and more.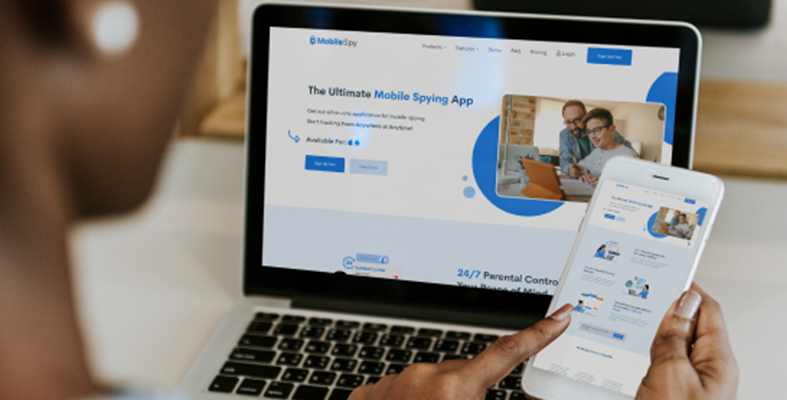 With the MobileSpy app, you will have
Parental Control Available 24/7 for Your Peace of Mind
It's never easy to spy on humans, and coming to children, they don't use the internet responsibly. MobileSpy gives you complete control of your children's cellphones at all times, allowing you to have a secure online experience for them.
Remote Tracking with Powerful Features
MobileSpy has stable, dependable, detailed, and comprehensive features set for remotely monitoring the online activities of a targeted device. New functions are included regularly.
Value for Money, Affordable price, and successful functionality
You can get all of the sophisticated functionality for a low cost. MobileSpy is an excellent solution, with over 30 full-featured features to give you peace of mind.
Features of MobileSpy App that you can use to spy on humans
Monitor and spy on phone calls and text messages 
Track any incoming and outgoing calls, including the timestamp, length, and caller information. Monitor and record any message sent or received via SMS or IM Apps, including deleted messages. 
Track Social Media Activities
Use MobileSpy to track social media activities on WhatsApp, Instagram, Facebook, Viber, Snapchat, etc. Track when the user sends and receives messages, posts content, shares snaps and stories, and so on.
Monitor Multimedia
You can view the target's photos and videos taken, downloaded, and saved in the gallery. Access these files and know the targets' content without them knowing.
Access email and browsing history
You can snoop around the emails sent and received by the target on the default mail with the date and timestamp. You can also track the internet history, browsing history, search history, and website history.
Spy on Installed Apps 
MobileSpy also monitors all of the installed apps on the target device. You can remotely monitor and access any installed phone app on the target Android/iOS device, including the app size, version, installed date, and time.  
Keylogger
The Keylogger has a basic concept: you can see whatever the target user types. A keylogger, also known as a keystroke logger, records every keystroke typed on a computer or smartphone keyboard. Keylogger tracks any touch, keypress, and practically any interaction on the targeted device.
With the MobileSpy Android Keylogger app, you can discreetly monitor the keystrokes of individual apps and uncover the entire history of the target user. With this undetectable Keylogger, you will see all the messages typed, whether they were sent or deleted right away, see all the websites accessed by the aim, and prevent the child or workers from engaging in potentially harmful encounters.
WiFi Loggers 
MobileSpy also keeps track of the history of the WiFi connection, which is every WiFi hotspot connected to the target device, and the timestamp, date, and location of each connection. This information helps you to know the target's most visited place.
Take Screenshots
With MobileSpy.io's screenshot feature, you can know what your children or employees are up to. MobileSpy.io takes screenshots of running applications in the foreground and keeps you up to date with all of your target's operations.
How to Install a MobileSpy App to Spy Humans
Follow these steps to install MobileSpy App and to start spying on your target:
Step 1: Pick a subscription.
Choose a subscription depending on which features you want to use. Complete the checkout process by entering your payment details and confirming your order. Check for the confirmation email right in your inbox.
Step 2: Install the MobileSpy App
Set up your MobileSpy app on the target mobile device using the installation guide included in the welcome email.
Step 3: Start to spy and monitor the target. 
Log in to the Control Panel and use your dashboard to display data and activities from the target mobile device.
Other Spying Apps to Spy humans
mSpy
mSpy is a parental control software that allows you to view your child's device's activities from your smartphone or computer via the mSpy account. Text messages, places, call records, and a variety of other activities are among them.
Features of mSpy
Some of the features of mSpy include:
mSpy allows you to view all of the incoming and outgoing calls, along with timestamps and durations. Access call log information and caller information from the logbook
Track Text Messages
View text messages, iMessages, and multimedia files sent or received by your target user.
Track messages exchanged by the target user on Snapchat, Facebook, Skype, Viber, and WhatsApp. You can even monitor multimedia files stored in the target's gallery.
Track your child's phone's current GPS location. Establish safe areas such as your house, school, or office. Receive notifications whenever your child enters or exits a location.
Who are they conversing with? So, what exactly are they saying? What are they doing, and when are they doing it? You can answer these questions with the aid of the mSpy Screen recorder. You'll be able to see what they're up to on Instagram, Facebook, Telegram, WhatsApp, Snapchat, Skype, and Messenger simply by signing into your mSpy Control Panel.
Keep track of all the photos and videos you've saved on the target's mobile device. Whenever the target user uses their tablet to record a video or take a screenshot, the software will automatically upload it to your mSpy account.
Monitor Internet Activity
Keep track of your online activities. View a list of all websites you've accessed and, if appropriate, block those that you don't want to see. Get tools including search history monitoring, page bookmark tracking, website blocking, WiFi network blocking, and keyword warning.
FlexiSpy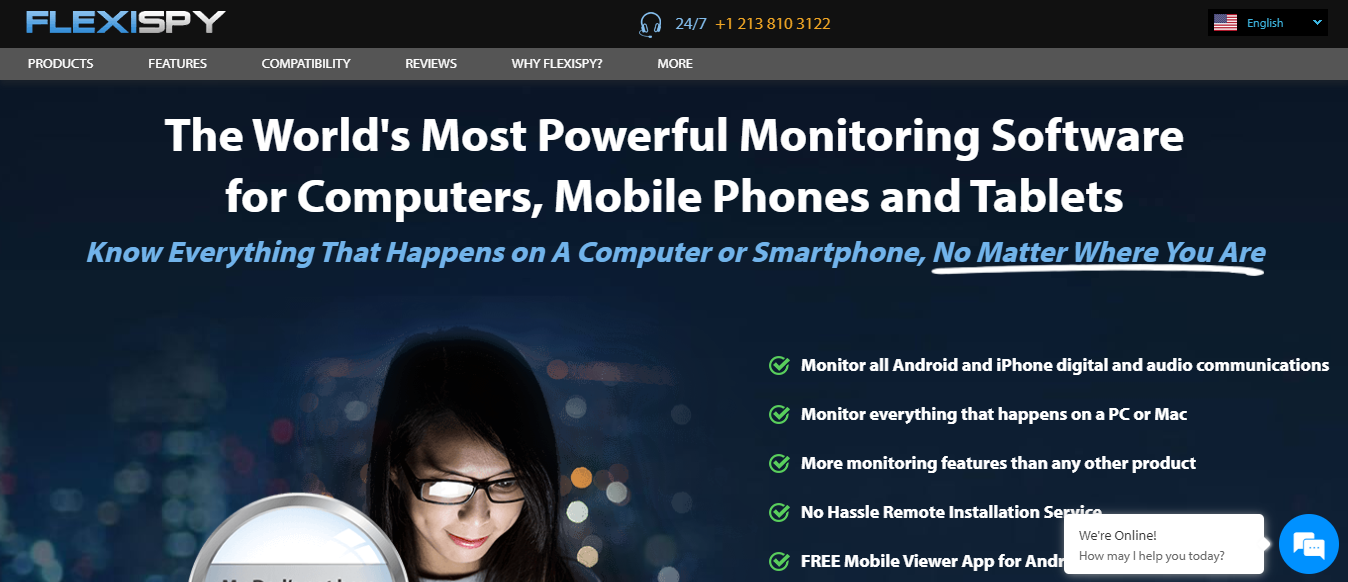 FlexiSPY is spying software that you can run on your computer or mobile device. It takes complete care of the system and keeps you up to date with everything, no matter where you are.
Features
Some of the features of FlexiSpy includes:
Monitor both visual and audio messages on Android and iPhone.

Keep an eye on any activity that happens on a PC or a Mac.

Remote Installation Service with no hassle.

For Android and iPhone, there is a free Mobile Viewer App.

Parents can use FlexiSpy to keep an eye on their kids, and employers can also use it to keep an eye on their employees.
Spyera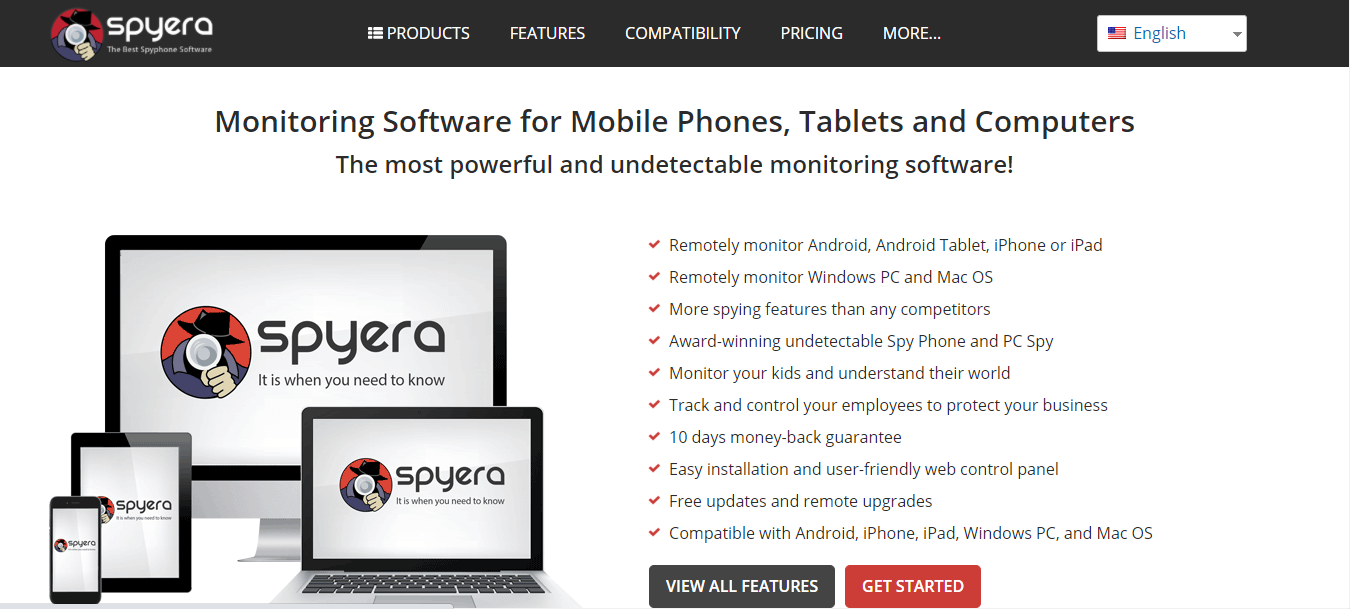 Spyera is a spying app that keeps your children from cyber threats as well as physical assaults or dangerous circumstances. Any web browser silently records all emails, GPS location monitoring, and user activity on a smartphone or device.
Moreover, check up on your kids and the employees to see where they are, what they're doing, and what they're saying. You can also keep an eye on the company's cell phones to safeguard your intellectual property.
Features
Some of the features of Spyera includes:
Track your Android, Android Tablet, iPhone, or iPad from afar.

Also, Remotely track Windows and Mac OS systems with more spying capabilities than the competition.

Undetectable Spy Phone and Computer Snooping

Keep an eye on your children and learn about their world.

To protect the business, keep track of and also monitor your employees.

Money-back guarantee for ten days

Moreover, Installation is easy, and the web control panel is simple to use.

Updates are free, and upgrades can be done remotely.

iPad, Windows PC, Android, iPhone, and also Mac OS X are all supported.
Spyic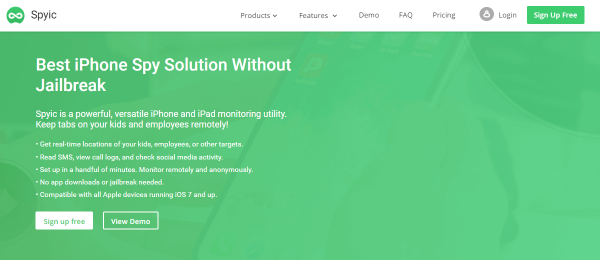 Spyic monitoring app keeps a close watch on your children. It will remotely monitor calls, messages, location, and the app to protect what matters most to you. Track the social media, browser history, text messages even the deleted ones in a stealth mode.
Features
Some of the features of Spyic includes:
Contacts:

Look at the folder of contacts. People who seem to be troublemakers should be avoided.

WhatsApp:

You will also be able to view WhatsApp chats of individuals or groups. Monitor the shared files, images, videos, and other media.

Logs of phone calls

: Monitor the number of incoming and outgoing calls. View information such as call lengths, timestamps, and phone numbers.

Geo-fence

: Create a virtual boundary. For instance, when the boundary is crossed, you'll get an alert warning.

Browser History:

Monitor the pages the target has visited. Check the number of visits and read a brief overview of the site.

Stealth Mode

: Maintain complete secrecy. Without being found, you can also keep an eye on things from afar.
Conclusion
MobileSpy app has all the features that you need to spy on humans. You can track their phone calls, call history, text messages, browser or web history, WiFi connection logs, social media like WhatsApp, Facebook, Instagram, Snapchat, including activities like content sharing, upload, and messages exchanged.
It is effortless to install and use. You have to pick a subscription and then install it as per provided installation guide. Once you install the app on the target device, sign in to your website account. You will need to access the target phone for a few minutes. Then you will be able to spy on the target through the dashboard control panel.