Is your teen into sexting and sextortion?: Spy them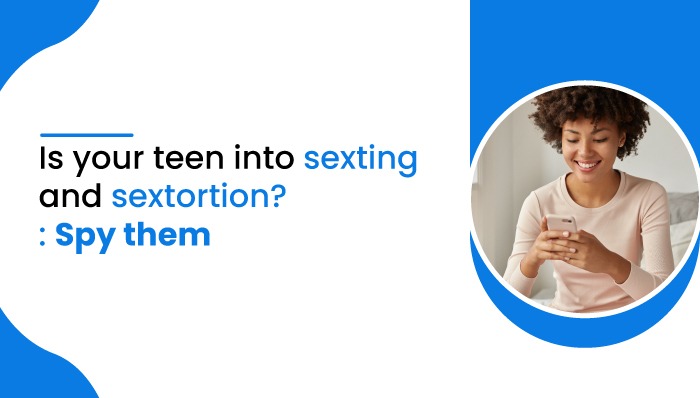 Is your teen into sexting and sextortion?: Spy them
Are you confused about providing phones to your kids? Many parents fear the day when their children receive their first cell phone. Yes, devices are an essential and essential connection between social groups and schools.
On the other hand, smartphones open up new worlds for preteens and teenagers, exposing them to territory that may make parents uncomfortable. Technology may expose children to bullying, abuse, and other potentially dangerous circumstances that they may not otherwise encounter. This exposure may addict your teen into sexting and sextortion, and you should spy on them to learn and remove this addiction.
Sexting has become a widespread practice during courtships and many relationships, especially among teenagers and tweens. Teen sexting is now so common that it has become a hot topic of discussion across the world.
A different increasing number of states are addressing teen sexting into their legislation. Some of the proposed bills seek to protect children from sextortion and child pornography allegations, while others call for middle and high school students to receive sex education.
Another slang word is "sextortion," which refers to the blackmail crime related to sex-related images sent through the internet or text messaging. It's also a form of extortion. Sextortion occurs when two people are sexting each other, and one of them threatens the other with disseminating the explicit material.
When a predator contacts a young person via a game, app, or social media site, sextortion begins. The predator persuades the young person to create an explicit video or picture using deceit, coercion, money, gifts, or intimidation. When the young person begins to resist attempts to create more pictures, the perpetrator may use early images as a threat to expose them to the world and coerce the child into continuing to produce material.
How do you know who you can trust on the internet?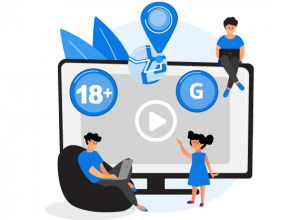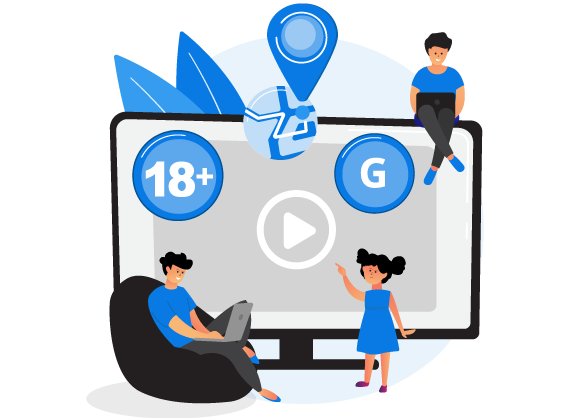 That is what makes online connections so tricky. Those who commit this crime may have hundreds of different online accounts and profiles and communicate with many young people at the same time to locate victims.
When communicating with someone online whom you have not met in person, exercise extreme caution. It's easy to think: I'm on my cell, in my own home? However, you can quickly provide a criminal with the information and materials he requires to cause you harm.
You can do many things if you want to know whether your teen is addicted to sexting and sextortion, like the use of text spy apps for mobile or parental control and monitoring apps. So you need to teach similar things to your kids and make them aware of talking with strangers. Read this blog to learn more about how you can protect your teens, things that you should do, and the things your teen should know.
What to Do If You Discover Anything Disturbing 
What do you do if anything alarming or inappropriate is discovered on your child's phone?  When you spy on your teen and find out whether your teen is addicted to sexting and sextortion, here's how to deal with the situation without responding too strongly.
You need to be calm if you find anything suspicious
If you notice anything troublesome on your teen's smartphone or tablet, you can first approach them without judgment. Ask about it and listen to your reply. Even if it is difficult for them to discuss the situation, especially if it involves cyberbullying or sexting, they might be grateful that they can get your advice without approaching you first.
It's better to avoid assumptions.
While it is essential to have an open and straightforward discussion about what you discover, you should also avoid making assumptions about your teen's motives. Avoid bringing up previous errors or other harmful habits.
It's better to stick to the topic at hand and try to grasp the stresses and societal problems that influence your teen's decisions. If you don't understand anything, ask for clarity rather than believing their opinions or feelings.
Define the Limits.
Once you've assessed the situation, it might still be necessary to restrict your teen's access to their mobile, social media, games, or anything else that may be contributing to their poor decision-making. It's also a better idea to keep an eye on their whereabouts.
You should review your online safety rules, such as not friending strangers and using acceptable privacy settings. It's also a great idea to brush up on digital etiquette, digital dating abuse and cyberbullying.
Give them some breathing room.
Remember that your teen must also learn how to use the internet and social media responsibly. If you severely limit their access to social media, the internet, or other applications for long periods, they will not be able to learn, and one of two things will happen. Either they have to learn independently, without your assistance or supervision, or they'll find the way out to sneak into your privacy and use social media without your knowledge.
What Your Kids Should Know and What You Can Do from Your Side  
Do you want your child to be a victim of predators? Nobody wants their child to be a victim of cyberbullying or sexual predators. Parents have to teach their children proper phone use and engage in accessible and truthful contact with teenagers. Following are some tips for parents on how to deal with teen sexting.
A parent can handle only a few things after a sexual event, so it's best to talk before you permit them to have a cell phone or a social networking account. Being positive is healthy when it comes to sex. Here are some critical tips for preventing and addressing sexual problems:
Understand that something you post online can be made public, and make that point clear to your teen.
Chatting with strangers raises the stakes. Keep in mind that everything you submit online is public. It is accessible to anyone, from your best friend to your teachers to your grandparents. It may have been released by hackers or the trusted recipient — or by someone who compromised the trusted recipient's computer or phone — once anything is online, it can be shared.
Parents should use good cybersecurity practices and also make their teens do so.
Use strong passwords and two-factor authentication to help secure your social networks, messaging apps, and e-mail. Always keep the protection applications up to date. It's worth noting that Kaspersky Internet Security safeguards your webcam against unauthorized access.
It would be best if you made clear the consequences of sexting and sextortion.
Discuss the ramifications of taking, receiving, or forwarding a pornographic photograph of a minor, including yourself. You may be suspended, embarrassed by your colleagues, lose educational opportunities, or face severe legal consequences. Even it may affect the security clearance and future relationship. 
Teens need to control the availability of their private texts and pictures from being public.
Once a picture has left your phone or device, you no longer have control over it. Your teen may misplace the phone; someone might steal their computers and compromise their social media accounts. Never take a picture of yourself that you wouldn't want anyone to see, including your relatives, friends, and teachers.
It's better not to forward
You might find someone else's photo amusing; but, if you forward a pornographic image of a minor, you are just as liable as the original sender. You may be charged with child pornography, go to prison, or be required to register as a sex offender.
If you find anything suspicious and vulnerable, immediately report
Nude photographs should be promptly reported to the originator's parents/guardians, as well as school counselors, so that it helps to manage the situation.
Prevent it
 As parents, we are well aware that surveillance does not equate to trust. Going behind your child's back to see what they are up to does not help you develop a trusting relationship with them. Stealing a phone while your child is sleeping or monitoring their social media profiles isn't the only way to figure out what they're up to. It would help if you made a distinction between spying and holding responsible.
A responsible child is aware that someone is watching them. So parents of tweens should implement some surveillance as soon as their child obtains a cell phone. It is easier for children to consider if it is part of the initial setup in the long run.
It's better to keep an eye out for new threats and stay informed
Crimes like sextortion affect everybody. Inform others about potential risks — being forewarned is being forearmed. Always ask your child to tell you the whole story from their point of view, and then broaden the circle of discussion from there, beginning with people you both trust to fill in the gaps.
Social networking sites such as Facebook can also be helpful – and you can capture the issue with screenshots. A legal adviser or victim advocate may assist you with gathering facts for use in a court or legal case.
The use of parental control apps may help.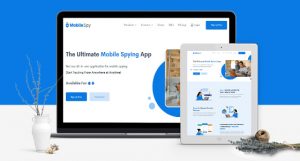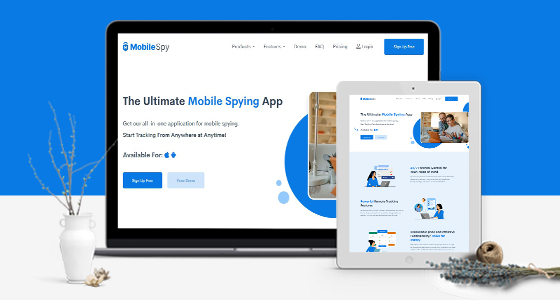 Due to technology, these days aren't challenging for parents, and guardians need to know what their children are up to. Parental monitoring app makes it possible to keep an eye on children's phone activities. Spy on your teen to know if the internet exposure has made them addicted to sexting and sextortion. It provides parents with access to critical information and peace of mind that their children are safe online.
Several parental control applications are available on the market, and you can choose the most important to you.  Installing programs on a teen's phone allows you to spy on text messages and help you find out whether your teen is addicted to sexting and sextortion. Programs like MobileSpy, Bark, NetNanny, WebRoot, CyberPatrol, SurePoint Spy, and Auto Forward are a few examples.