4 Reasons Parental Controls Are Critical for Your Family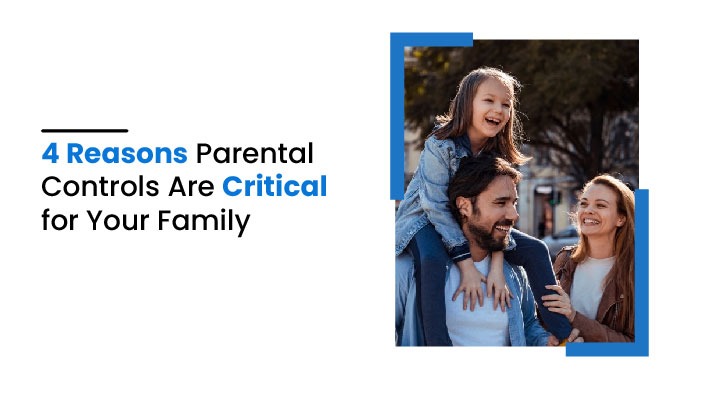 4 Reasons Parental Controls Are Critical for Your Family
Digital gadgets like mobile phones, laptops, and other devices are a common norm today. Everyone has some sort of digital device in their possession. It is both habitual as well as out of necessity. The growing need to online have also brought everything we do online. Still, many of you are unaware of why parental controls are critical for your family.  Have you set up parental control for your family? In recent years, there are a few apps and tools which allow you to control kids' online activities. There are some reasons why parental controls are critical for your family in this article below. 
With the help of the internet, we can communicate with anyone around the world. We can read the news, talk to people far from us, and can befriend strangers. The same goes for our kids who have these devices. We hand our children these devices because it is a necessity. With the increasing amount of usage of devices for newer activities, the bad aspects of having digital devices around us. The internet is a very unsafe place. There are strangers, scammers, stalkers, and pedophiles on the internet. It has become unsafe for everyone.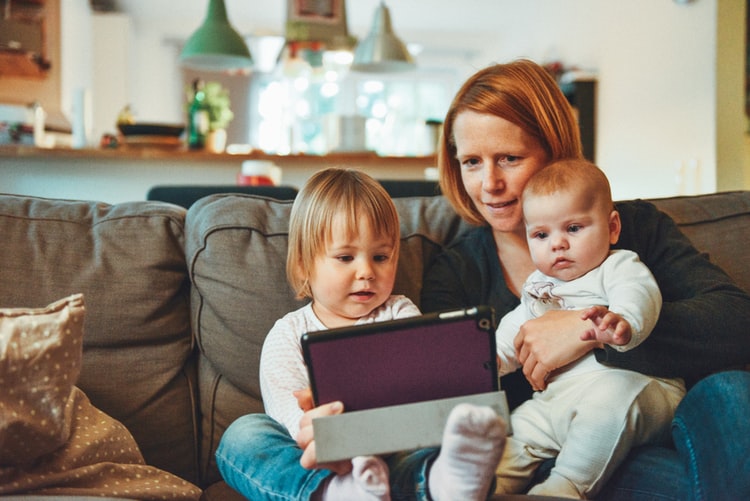 While we adults can distinguish between what is right and what is wrong, it is not the same for our children. Children usually lack the common sense of what may be true or untrue. They are rather vulnerable on the unsafe internet. Another problem that we are seeing nowadays is the internet or smartphone addiction. Smartphone addiction has been most prevalent in tweens (age 8-12)  and teens.
They use their phones for hours on end. Limiting screen time is very hard for them. About 70% of children have encountered sexual content online. They are encountering this while researching their schoolwork. About 17% of tweens have encountered messages that made them feel uncomfortable. Of that 70% and 17% of children, only 7% have reported this to their parents.
There are also other problems while children are using the internet. Children also tend to encounter cyberbullying. Cyberbullying entails spreading fabricated lies, directing hateful comments, passing uninvited sexual comments, and spreading private details. These hateful acts are committed through a digital medium. The intention of the cyberbully is always ill-natured.
It is also repetitive. 65% of children between the age of 8-14 have been involved in a cyberbullying incident. More girl children are bullied online. A study showed that 36% of girls and 31% of boys have been bullied online. It also showed that girls around 12-17 years old are more susceptible to being the victims of cyberbullying. This is why you need to ensure the safety of your children. Children are very unlikely to report any of these problems. This is why we need parental controls.
Read More: How to protect your kids from cyberbullying and harassment?
What are Parental Controls?
Parental controls are software that is of use to parents to filter or restrict content. This software also allows you to monitor the contents viewed by your child. You also can monitor the sites they have visited and the duration that they used their device for. So after you set up parental controls, it allows you to monitor your child's screen time. It ensures internet safety. There is a wide variety of parental control software available in the market. Different applications provide features like monitoring screen time, blocking inappropriate content, monitoring their browsing history, and monitoring who they communicate with. 
Some parental control software also helps to detect inappropriate or hateful messages. They are powered by Artificial Intelligence to perform such tasks. Other parental control software helps determine and share the location of your children. This will help you determine if your child is in a safe location. It also sets a time limit on a different application after you set up parental controls. Parental control software is usually very easy to use.
The different parental control software has made different pricing plans. they also provide a free trial available for the user. Some parental control software has a design for certain platforms. They are compatible with different devices like mobile phones or desktops. You should ensure that the features match your needs. This should happen before purchasing parental control software. Here, we will tell you the reasons why parental controls are critical for your family.
Some of the most popular parental controls for your family available on the market are as follows:
NetNanny

Net Nanny is a parental control software. This is basic parental control software with features of screen time monitoring. It filters the sites that your child visits. It also blocks inappropriate websites. This software is more basic than other similar software.  It does not allow for the monitoring of social media applications. Its basic plan also only allows you to use Windows or Mac. NetNanny does not work on mobile devices.
Qustodio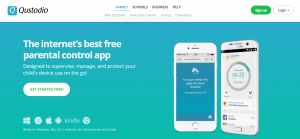 Qustodio is another parental control software. They claim to be the best parental control application available in the market. It allows you to monitor and filter the contents of the platforms that your child is browsing. They help you also monitor on all devices like Windows, Mac, Android, and iOS devices.  You can monitor the social media sites of your children with their premium features.
Bark.us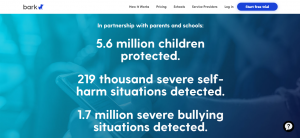 Bark.us is a parental control software application. It is popular for monitoring social media sites. They can help you monitor about twenty-four different social media sites. This application works on both iOS and Android devices. This also promotes a safe search. It sets time limits on gaming and other mobile applications. It ensures internet safety.
MobileSpy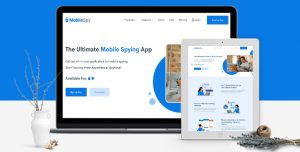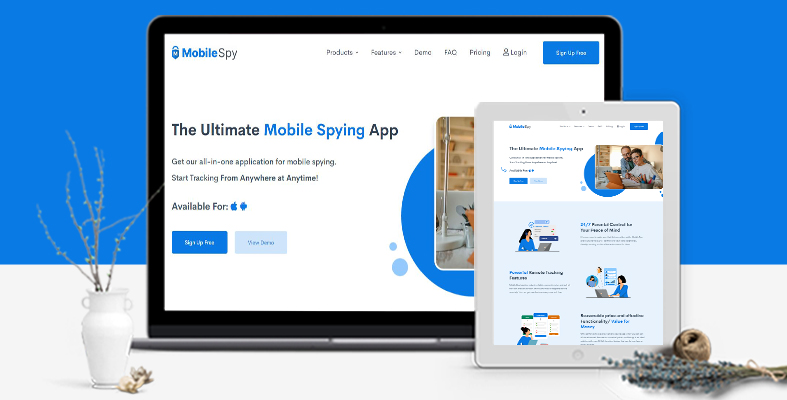 It's never easy to ensure that children use the internet safely.
MobileSpy gives you complete control over your children's telephones at all times, allowing you to provide a secure online environment for them. MobileSpy has a robust, dependable, complete, and out-of-the-box feature set for remotely monitoring the Internet activities of a targeted device. New features are added regularly.
4 Reasons Parental Controls are Critical for Your Family
Setting up Parental Controls Helps To Ensure internet safety
Children are more vulnerable than adults. They are more likely to believe things that cybercriminals and scammers send. This puts children at risk of being exposed. They are also gullible to click on some things that may be a potential risk. Children can click on sites that may contain malware. They may download from sites that contain viruses. By downloading those contents, your children can put their devices at risk. They can also risk the exposure of data privacy.
Your device connects to the ones that your child uses, your devices can also be at risk of potential viruses. These viruses can enter their device through emails, text messages, opening a suspicious link, or other luring contents. These viruses pose a threat to damage the devices. They can transmit to other devices. This can destroy your important documents and files. Hence computer viruses can end up costing you a lot of money to replace devices. Which makes the need of setting up parental controls for your family.
Malware such as adware can be very annoying. Your children can allow the adware to enter their devices. They will be receiving advertisements. This will encourage your kids to demand to buy more things for themselves. It will also be very annoying for them to use that device. Malware in the form of spyware can also result in stealing your data. 
With spyware, cybercriminals can enter your device and steal sensitive information. They can steal your social security number, banking details, credit card number, etc. Spyware has been linked to some of the biggest identity theft cases in history and banking fraud. Hence, After you set up parental controls, you can ensure the internet safety of your children.
Restrict Screen Time Using Parental Controls
Social media applications and video games are made to be addictive these days. People who are gullible or vulnerable often get addicted to their screens. They use these applications for an unhealthy amount of time. Digital addiction is found in people of all ages. But the people who are most affected by digital addiction are children. Children are addicted to using social media and playing video games. This addiction can affect the health of your children.
They can make them miss assignment deadlines, lose concentration in their studies, and disrupt their physical health. They will not understand that gaming isn't the best use of their time. So parents need to use parental controls to guide the screen time of their children. They also need parental control software to determine the amount of time they spend on every different application. Parents should use limiting functions where the applications or video games cannot be continued after using for a certain decided time.
This will help maintain a proper balance of screen time and other productive time for your children. Establishing a healthy balance between gaming time and school work can work wonders for your child. For this you can set up parental controls, to help you monitor their screen time and limit the amount of time they spend on these applications.
Promote Safe Search After Setting up Parental Controls
The internet consists of many websites. There are tons of educational content available on the internet. They can help your children learn and finish their schoolwork. They can help them understand concepts that they did not grasp in their school. But there is also a lot of inappropriate and dangerous content on the web. This includes pornographic websites, gambling sites, and the dark web. Consuming these contents can affect the development progress of your children.
They can also affect their mental health. Gambling sites can lead to your children spending all their allowances on gambling and can also lead to gambling addiction. Some of the content of the dark web can also be very dangerous. They may contain information about weapons, human trafficking, child pornography, and illicit drugs.
Another problematic website is pornographic sites. The advertisements of these pornographic sites are pushed through many online platforms. Children are innocent. They might click on these links to pornographic websites by mistake. Viewing these pornographic websites can scar your children for life. They can also get hooked on watching porn and get addicted to them. After you set up parental control software, you can filter inappropriate sites. You can block inappropriate websites that you do not want your child to visit. You can filter the type of advertisement that your child is in the subject of. With the safe search function, you can protect your children from visiting harmful websites.
Identify problem areas
With parental control software, you will be able to monitor the activities of your children. This will help you monitor the online activities of your children. This will also help you monitor their digital device. If your child is suffering from any new condition, then you will be able to find the causes of these problems. For example, if your child is failing in their studies. Some may not concentrate on their studies. Your child may not complete their assignments on time.
They are falling back in their class and are receiving a lot of complaints from their teachers. In these cases, you will be able to determine what the root cause of the problem is. The root cause of the problem here may be that your child has an addiction to video games. So the solution would be to set a time limit to the use of these video games. You will be able to know the duration spent by your children on video games.
You can also use these applications to set a time limit. This time limit will close down the video game after they have crossed their time limit for the day. Another example of this can be your child showing symptoms of social withdrawal. They might fall into depression or act scared. These are symptoms of cyberbullying. With parental control software, you can determine if your child is getting bullied. With the help of parental control, you will also be able to identify the threat of cyberbullying.
You will also be able to prevent it before it happens. You can also monitor the messages and social media of your child. This will help you to detect if any suspicious activities are taking place. With this, you can help your kid by intervening at the correct time and saving your child from a possible problem. So, it's better to set up parental control on time. 
You now know the reasons why parental controls are critical for your family. Use them wisely to get a better result every time.
Conclusion
Setting up parental control can help you and your children from threats from the internet. It can help you monitor your child and help them stay safe in this digital world. Know the reasons why parental controls are critical for your family and start using them.
Read More: Parental Control Apps Are The Final Destination For Better Parenting?