Parenting In The Digital Age: How To Improve Your Parenting Style

Parenting In The Digital Age: How To Improve Your Parenting Style
Parenting is difficult, the work is stressful, and you have one chance to do it right. Parenting was an important topic of discussion even before the smartphone was invented by a genius. However, this ever internet-connected computer and phone have made parenting even tougher. Parenting in the digital age has brought a new level of difficulty to a somewhat difficult task.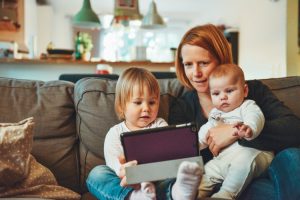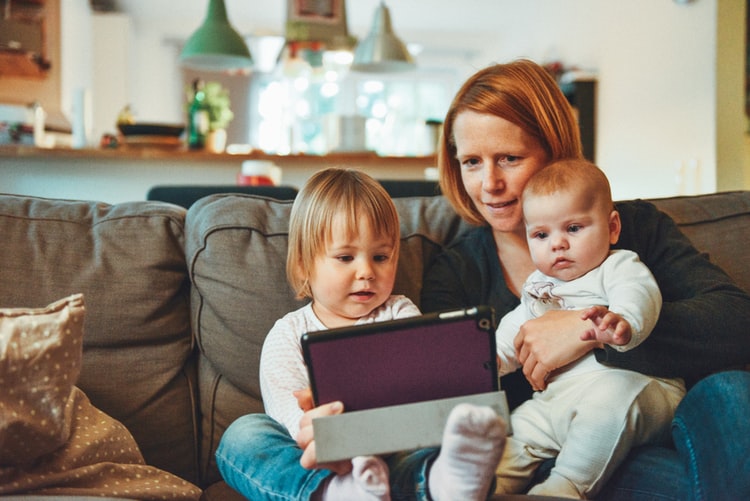 By mediating what we create as positive and negative exposure to new technology, I have tried to explore how parents navigate the conflict between technological progress, the opportunities it provides their child and the potential threats that technological development presents to their child's normal development.
By categorizing different behaviors as acceptable and unacceptable, parents can differentiate between advertising usage that is perceived to promote their kid's growth and uses that have the potential to hinder it.
Parenting statistics 2021
Based on various aspects of parenting in the US 2021 report published by Statista Research Department, 69% of parents feel that parenting in today's world is more complicated than 20 years ago. The survey shows that 88% of respondents think it is expensive while 67% of parents feel more pressure on Parenting than earlier. Many parents seek help from doctors, other parents, teachers in terms of better parenting.
Child internet usage statistics 2021
Digital communication is the second most popular type of content among online children around the world. According to the report published in June, United State accessed approximately 18.23% of online communication media content between the month of May 2020 to April 2021. 
Pros of using digital devices
Though excessive use of digital devices is dangerous, if you offer your children mobile devices, they may easily search for information. This does indeed broaden their knowledge. And additionally, the study indicates that youngsters who play video games have enhanced cognitive ability. As a result, encourage your child to utilize search engines to look up things that perplex them in order to prepare them for their future job.
How Is Digitization Affecting Your Kids?
Parents have long been advised to praise their child's growth like a skill, with enhancing this ability being imperative. However, at the same time, children's natural phase of growth must be allowed to take its course.
New technological innovations aim not only to increase the developmental potential of children but also seek to compete with their normal growth. This blog explores the fears of parents over the use of new media for their teenage children.
There is a major difference between teaching our children: the proper use of technologies and leaving their development free with laptops, tablets, iPods, tv, video streaming, software. As a parent, you should avoid:
Digital Addiction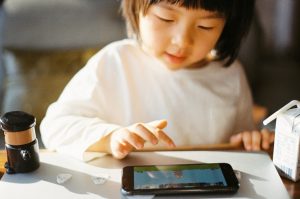 Nowadays, kids have glued themselves to their devices. Their addiction to digital devices is getting stronger and stronger. It's getting tougher to get their attention and have a face-to-face discussion. When we dare to disrupt them after hours and hours, they can respond aggressively.
Social Disconnection
If you do not look out, they are in danger of being separated from their thoughts and people.
Underdeveloped Basic Skills
The younger your kid is, the more fundamental things they need to master. To make this understandable, consider that your 12-year-old could not walk because he was only seated on a couch holding his cell phone or iPad. They need 3-dimensional growth.
How To Avoid Technology's Harmful Impact On Your Kid
The digital age has made parenting harder. The way our children communicate with each other and the world has been changed by technology. While there are positives to using technology by youngsters, such as the use of instructional software, the detrimental consequences of using interactive technologies are indisputable.
Information technology and parenting today go hand-in-hand, but you need to be mindful of the safeguards you should put in place while using digital technologies to ensure the safety and well-being of your kids.
Use Parental Control Apps
To make parenting easy in the digital age, many phones have downloadable apps, including iOS/ Android smartphones, that can be installed to deter your child from accessing potentially harmful online content. You may be able to track your child's behavior on their smartphone or tablet with some parenting technology apps, such as the MobileSpy. You will be able to access public pages they have visited and the software they have used.
Other helpful platforms to track and restrict the behavior of your child online include:
MobileSpy – which covers most major devices, including iOS, Android.
KidLogger – available for Windows, Mac OS, and Android.
Mobicip – available for Android and Windows.
You will now be able to block individual websites using these apps, so your children will not be able to view potentially malicious content.
You may also restrict the amount of time spent on websites that may divert them from what they are supposed to use the device for, like social media networks.
Take Them to Local Parks
When children actively engage in more sports, they will view such activities as their primary source of amusement instead of the continuous use of streaming media. Not only is daily exercise great for the physical health of your infant, but in terms of improving their social skills, there are also tremendous benefits.
Keeping Your Child Active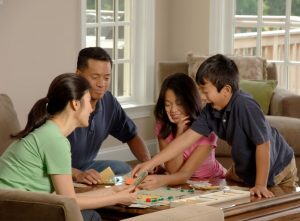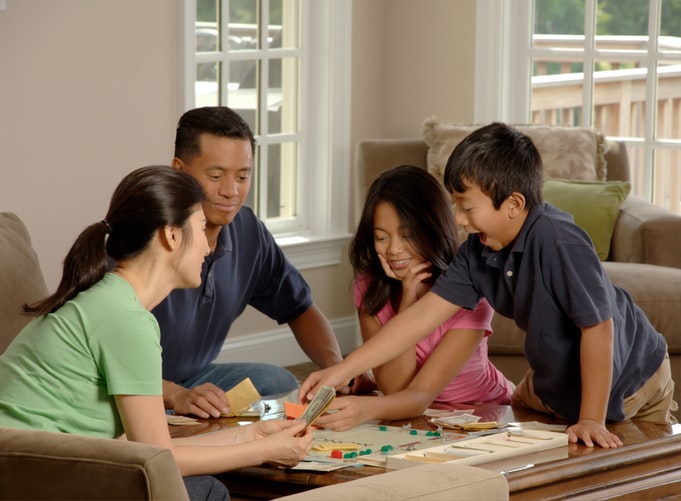 There's no question in our modern-day culture that youth obesity is now an epidemic. Several variables, including eating patterns and inactivity, are behind this childhood obesity epidemic. Children are less likely to pursue fun by going outdoors and playing with friends as technology has become more popular, as they can play computer games and communicate online with their peers.
Read More: Benefits to kids for playing outdoor games
When the child matures to become unfit and unable to develop key social skills, this can be a deplorable state of affairs. You should arrange hours per day to ensure that your child is involved to bypass your child's risk of being idle by using smart devices. Any suggestions on keeping the children engaged include:
Organizing gatherings so that their peers can socialize with them
Enter them after school clubs
Bringing them into sporting participation and outdoor games
Take them swimming
Construct A Bond With Your Kid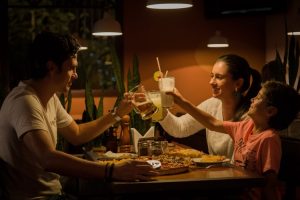 Far too much, kids will easily get lost in cyberspace without understanding the value of family time. Your kid will become more distant from family over time if exposed to digital devices for too long. This is why you need to arrange a time to interact with your child frequently.
This doesn't have to be something drastic, just some time where you and your child, away from digital devices, will develop your relationship.
The recommendations for events requiring bonding time include:
Baking or frying
Take the kid out on holiday vacations
Make sure that most nights of the week, the family dines together
Reading a novel with your kid
Easy tasks such as the above exercises will help you establish and build a healthier relationship with your child away from the distractions presented by digital technology.
How Can Parents Combat The Negative Impacts Of Technology?
Solitude Avoid
They would benefit from it if you do not use technology as a babysitter but educate your children. Build a bridge between the two realms. And you're going to connect with your kids.
Join Or Be Part Of
The smart idea is to watch TV together, in a way that we love and learn together. As a family, equate it with playing board games. Yet resisting this becomes the only time we spent on operation and efficiency. In live-action, spend lots of time with your kids.
Be Reasonable
Parents believe that they should keep their kids away from computers. Fully. Absolutely. Any of the founders of a lot of new media are among them. When kids are under 2 years old, that's a smart idea. If technology is not the only world they live in, you are not exploiting your kids.
Watchdog
Please keep your eyes on what they do. Please don't leave them living in cyberspace all day long, unmonitored. How else do you know what is soaking up their naïve minds?
Kids Are No Robots
Your kid does not have a control-alt-delete feature to make it all right again. They need instruction and advice. There is a need for their brains to develop, not undergo a meltdown.
Encourage Creativity And Imagination
To grow their creativity, leave space for them. This is the bedrock of invention.
Conclusion
It can be tough to keep track of your children with accurate, effective parenting knowledge in today's fast-paced environment. While we may not have all of the answers, we tried our best to assist you in navigating these parenting challenges in the digital age.
When children and young people grow more experienced at accessing the Internet, technologies, and social media, parents, and carers face new problems and concerns daily. Children and young people can reach platforms and content at virtually any time of day or night and from almost any place while they are online through the spread of the Internet, smartphones, and wi-fi-connected devices.
This Internet access offers constructive tools and advantages much of the time, as kids use the Internet to do their homework, talk with peers, socially network, post images, make music videos, upload videos, play games, visit chat rooms, use file sharing sites, and many more.
However, we are aware of the potential threats that teenagers face. This may be sexual in nature, such as viewing sexual videos, receiving sexual messages, being exposed to pornography, being harassed or sexually assaulted, and so on. States have a vital role in ensuring online and offline child safety and leading parents and caregivers to the tools and best practices available to access the digital world safely. 
Read More: Parental Control Apps Are The Final Destination For Better Parenting?
Want A Complete Mobile Spying Package?
MobileSpy is the ultimate smartphone spy software that enables parents to secretly and remotely track the digital activity of their kids. It is a powerful spy app for Android, helping parents look out for their kids without their physical appearance.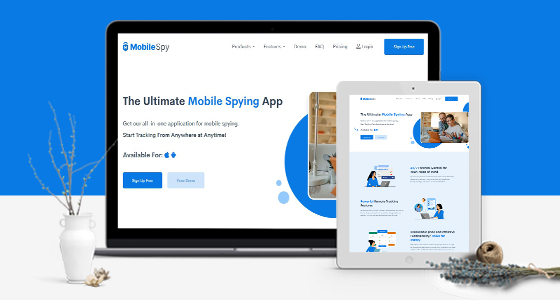 This app has been useful for parenting in the digital age as it helps track every online activity of children. With the MobileSpy cell phone monitoring app's top-notch and extraordinary monitoring functionality, parents can:
Track Call
Track Message
Facebook Spy
Track Location
WhatsApp Spy
Snapchat Spy
Viber Spy
Monitor Website History
Monitor Photo and Video
The MobileSpy is easy to use and guarantees good tablet and smartphone spying for youngsters. All of your information is invisible to anyone but you. You can safeguard your chile with ease with MobileSpy. Do you need help with parenting? What are you waiting for? Download MobileSpy now!!