Bark Parental Control | Review

Bark Parental Control | Review
'Bark' if you are listening to the name of the app for the first time, I am sure you think this application might be for your pet. But it is not for your pet dog; bark is designed as a parental control app. Its name is bark because if anything suspicious or dangerous activity is detected on your kid's phone, then this application barks or gives an immediate alert to you. 
As we all know, the child's well-being, protection, and safety are a significant concern of every parent, so Bark is here to help all those worried parents. The bark is simply a computer program or application software that helps you monitor, filter, and block apps and activities over the social network. The bark is one of the mobile tracking applications. Can track SMS/MMS, email, YouTube, other thirty-plus social media platforms and applications.  
A huge user base uses the bark application because it gives parental alerts, records screen time, does web filtering, monitors text & email, tracks social media, does 24/7 detection, saves time, builds trust among parent-child. With Bark, parents can easily control what their child is doing online and get alerts and red flags in case of any danger for keeping them safe.
Some statistics on Bark's official website, www.bark.us, seem pretty impressive. Bark has claimed that it has prevented twenty-thousand-plus incidents of severe self-harm and prevented sixteen school shootings and more. It offers a monitoring solution at an affordable price of 9 dollars per month or 99 dollars per year. This offer is for an unlimited number of devices. The pricing of Bark is flat-free, simple, and reasonably affordable.
In the modern digital world, Bark is helping parents with its comprehensive feature and scope in an impressive way. To know more about this fantastic app, be with me throughout this review blog.
Setting Up The Bark App
To install the Bark on both android and iOS devices is comparatively more accessible than other monitoring software. For the configuration, no other devices PC is required for Android. However, the same is not in the case of iOS. The device will need to be connected with the computer for the initial setup, iPhones, iPad, and other iOS devices; a PC or other device must configure the app. So to set up the bark software, you can follow the following installation steps:
Try the free trial of the Bark app by Signing up for the account on the official website of bark; download the Bark app according to your operating system. 

Connect your kid's device to the application interface of Bark after choosing the app, account, and services. Services provided Bark app range from email to thirty plus popular internet app, social media, and top brands.

Now, when something suspicious or concerning or dangerous is detected, you will get the text or email alert depending on the settings and function you have chosen on the Bark app. Bark app gives access to your kid's smartphone and digital devices from which you will obtain each record and log. The Bark works like a guard dog, I mean, it gives you an alert, or it barks if anything suspicious or potential problem is suspected on your kid's device. The application Bark works are based on proprietary machine-learning algorithms.
You can visit the official website of Bark and get the app for just fourteen dollars a month. You can also enjoy a free trial and track all the popular social media accounts of your child.
Social Media Monitoring with Bark Parental Control App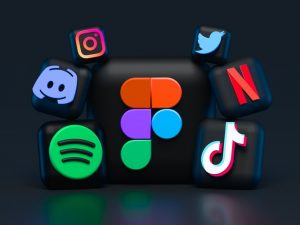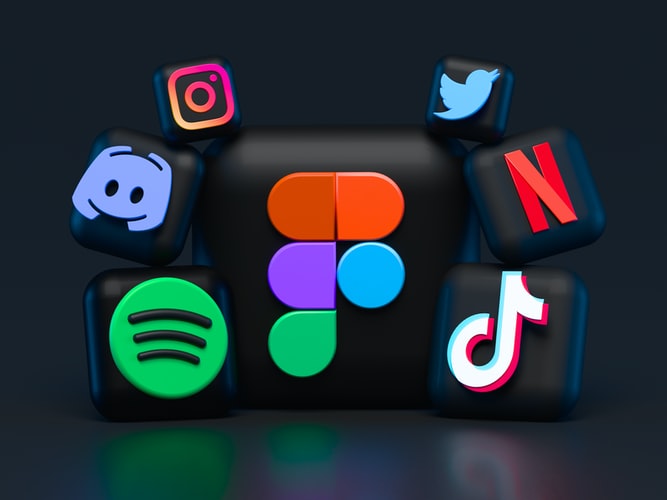 The Bark is a popular social network monitoring application that is mainly used as a parental control app. It is a popular social network monitoring app because it can monitor all leading social media platforms such as Instagram, Facebook, Snapchat, TikTok, and more. It can also keep track of messaging apps like regular text messages, Facebook messenger, Insta DM, WhatsApp chat with equal efficiency as it monitors the social network.
However, all the social media platform tracking does not work in every operating system. The monitoring capabilities of the Bark software vary between OS when we look for various social media tracking coverage. Here I will list rough information on what device and OS are compatible with social network monitoring coverage.
Facebook tracking works on iPhone, Android, PC/MAC, Kindle Fire

Instagram tracking works on iPhone, Android, PC/MAC, Kindle Fire

TikTok tracking works on Android, Kindle Fire

WhatsApp tracking works on iPhone, Android

Text message tracking works on iPhone, Android

Messenger tracking works on Android

Snapchat tracking works on Android
Bark filtering, Blocking, Communication Monitoring
The application Bark works a little differently than any other parental control app present on the market. Bark monitors all the mobile activity of the device that you are tracking like text messages or SMS, email, internet-enabled app, social media, and more rather than using a series of blocking and filtering technologies.  It uses proprietary machine-learning algorithms to spot Suspicious interactions.
Suicidal thoughts, online predators, adult content, catfishing targeting your child are detected and immediately alert parents about the potential danger. This app is more filter-based. It rarely works as a restricting app as there is no need for restriction as long as there is the option of filtering the negativity of the internet. This type of approach is more good in terms of parental control application.
Bark Screen Time Monitoring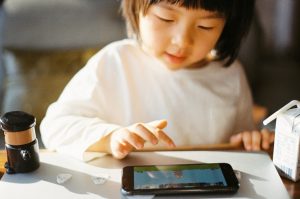 When choosing the best parental control app, you have to search for the option of limiting your child's screen time. Bark app offers this function with which you can easily limit screen time for your child. Limiting screen time will help to decrease the time your kid spends online. The decrease in online time means being less prone to the potential danger and risk of the internet.
Screen time allows parents to set up an appropriate time for intelligent devices & the internet, manage the screen time, properly schedule bedtime, so your child gets ample rest. According to your kid's schedule, you can adjust the screen time; for example, on weekdays, you can allow the internet to your kid before school time, and on the weekend, you can allow a little more time for the internet and smart devices.
The function of setting a time limit to control time is offered in all the subscription plans. The screen time limit function of the Bark app is compatible with kids' Android,  Chromebook devices, and iOS.
24/7 Detection of Parental Control
Bark keeps an eye on your kid's device twenty-four hours a day and seven days a week to provide you with alerts regarding the potential dangers associated with your child's phone usage. It will alert you if it finds traces of sexting, inappropriate content, online predators, suicidal thoughts, cyberbullying, and immediately alert the parents.
 Bark check-ins
The Check-ins feature of Bark allows you to monitor where your child opened their social media accounts or email. The Check-ins feature is not definitely working as a GPS tracker, but it will allow you to spy on your child when they're not nearby. Using this application, you can ask the person whose device is connected to your account (child) to check in; after that, Bark will send an alert to them and requests a response.
Mobile Compatibility of Bark- Parental Control App
Talking about the compatibility of the bark application, it has a wide range of compatibility with various devices and operating system versions. It is available for many versions of both iOS and Android. Bark application will be helpful for you if your child has to, whether an Android or an iPhone. Also, to trace the child's phone, you can have any device and use either the web app or mobile app.
Bark can function on Chromebooks, browsers via extension, Amazon devices, Android smartphones, and iPhone. In all the platforms and devices, Bark does a great job as parental control software. Security in iOS works in a little different way, so it is hard to track iOS devices. That is why few functions of Bark don't work on iOS devices.
As I said, for iOS Bark app works differently; it just needs a MAC or Windows PC to track your child. Rest aspects work per the other platform.
On all the devices with different operating systems, the Bark app performs the same task. Some of the features might not be accessible to a particular operating system. Only some slight variation can be seen on different devices; you can go to Bark's official website to see the comparison table. I have also mentioned a few at the beginning of this website. 
Pricing of Bark- Parental Control App
A free trial for seven days Bark app offers two packages; the Bark Jr and the Bark. Both subscription plans have their perks. You can get Bark Jr at 5$ per month. You can also get the same deal at 49$ per year. With a yearly or annual subscription, you can get a flat 18% off.
Bark Jr is almost complete for monitoring small kids. This subscription plan offers features such as managing the screen time, keeping up with the child's location check-ins and checkouts, filter the websites visited by your child. 
Bark subscription plan offers a little more than Bark Jr, so it is a little more expensive. You can get this subscription at just fourteen dollars per month. If you want the app for long, prefer to buy the yearly plan. A yearly plan will cost 99 dollars per year, making the saving 41% with this.
For this subscription as well, you can get a free trial for seven days. This subscription plan offers more features. You can manage the screen time, keep track of location, browsing history, get alerts, monitor email, text, and other thirty-plus platforms, filter the websites that your kid can surf, and many more.
Bark Pros and Cons
The popular parental control app Bark also has home advantages and disadvantages associated with it. It has some distinct pros and cons, and its pros are more if we compare it to the traditional parental monitoring application. 
Pros:
Following are the pros of the Bark app:
Comprehensive tracking of online activity, including each small detail on the mobile phone's tablets, across texts, email, social media, and many internets enabled applications.

It enables you to directly go through your kid's phone with the machine-learning-based approach. You do not need to have physical access to your kid's devices to track their online activities. The bark app will trace the problem and give you an alert notification.

You can get the Bark app at an affordable and reasonable price

You can use this app on Android, iPhone, PC, MAC book, and more

The bark is compatible with a wide range of devices and operating system versions

You can choose the appropriate subscription plan for you
Cons:
Following are some of the cons of the Bark app:
It has a low price but still may not be affordable to all families. Even to spend a small amount on an app to monitor your kid is a big deal.

The setup and management process is not as easy as it seems, both on Android and iOS devices.

Some functions only work on a specific device.

The legal issue is somehow always associated with this type of app.
Read More: FoneMonitor App Review
Conclusion
Bark works in simple steps, which are: monitor, detect, alert, and manage. It can track thirty plus application and platform that your child use, then it detects the potential risk; after that, it will alert that your kid is in danger. Finally, you can decide whether to block certain websites or limit screen time for the safety and protection of your child.
Bark app hence gives parental alerts, records screen time, does web filtering, monitor text & email, tracks social media, does 24/7 detection, saves your time, builds trust among parent-child. Bark can track SMS/MMS, email, YouTube, other thirty-plus social media platforms and applications.  
To conclude, the Bark app offers a lot of features for parental control. It is an affordable and helpful app for the protection and safety of your child. It is a must application in the age of digital parenting. The best part is that you get seven days trial for free, so you can think before committing to the app. For more details, visit the official website of the Bark application.