The Positive Side of Spying Technology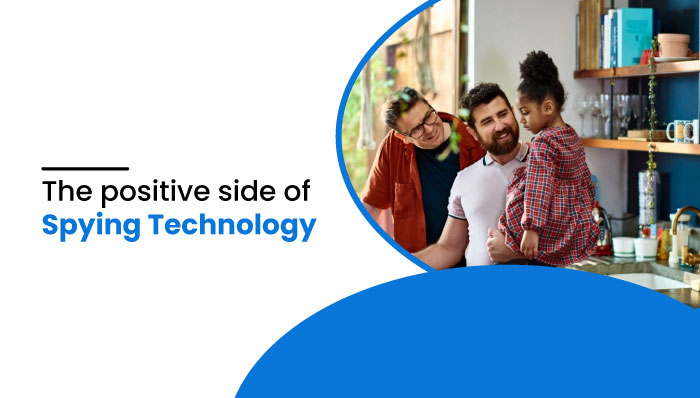 The Positive Side of Spying Technology
The concept of spying is considered unethical, illegal many times, and is not appreciated; however, there are circumstances where spying apps are beneficial. With the help of spying technology, you can get every information from your target device, which you can filter to find out the required information.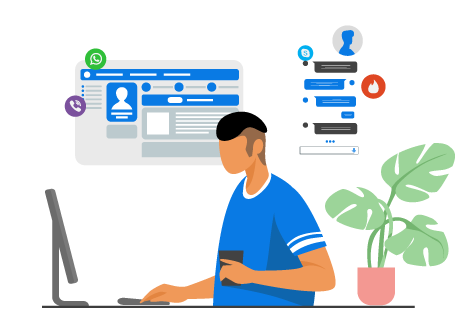 Keeping track of calls, SMS, website history, location, multimedia files is more convenient with spy technology. Parenting in this digital age is not that easy; you have to spy on every step of kids. 
When you explore the positive aspects of phone spying, you understand that it is all about perspective. You can take it anyway, you can take doubts as the superstition of the modern era, or you can take spying apps as a boon for protecting your near ones. No doubt, spying apps give you the superpower to monitor your kid, spouse, and employee.
Is there some way to see what someone is doing on their device?
Yes, you can see what someone is doing on their phone. You can use spy technology or spy software to collect information from the target device. Then you can look at the tracked data dashboard of the respective software. Typically, you have to follow some common steps such as download, install, and spy to use this type of software.
Once the installation is successful, remote monitoring tracking systems like MobileSpy will send data from your target device to your dashboard. In some apps, you have the facility of remote installation, which means you do not need physical access to the target device to install the spy app. 
High-tech applications are providing several features of tracking. You can filter, analyze, and conclude from the information on the phone that you are spying from your dashboard. What features you will get still relies on the features offered by the monitoring software of your choice. Features vary from app to app. Some are developed for remote surveillance; others are developed to work in stealth mode.
Tracking technology that offers the feature of remote spying, stealth mode, remote installation are considered acceptable. Depending on the software, you will get features to track your employee, spouse, and children. Standard features of spying technology include social media spy, track personal data, track browser history, installed apps spy, track calls, SMS, GPS and SIM location, multimedia files, view phone app, etc.
The positive side of spying technology
The positive side of spying on technology is still unexplored. People mostly think of it as an unethical, illegal act without proper research. Here I will mention about ten positive statements to claim that it is good to use spying technology.
Parental control
Kids today spend most of their time on smart devices. They take the virtual world as seriously as the real one, due to which they have to suffer from various impacts like cyberbullying, abuse, etc., more often. Research has shown that it is not suitable for early age or underage children to use electronic devices without the supervision of guardians.
When you spy on your children, you can protect them from various negative impacts such as Cyberbullying, Sexting, Online Predators, Information threat, Identity theft, Malware, etc. You can also Monitor dangerous activities, Identify bad influences, Reputation, Screen time limitation, Know your child.
You can use various tools and features offered by the spy app. If your child uses the phone more often, you can monitor their device. You can limit their screen time, live record screen, spy on the websites they often visit, block unproductive websites, keep track of your child's location.
In addition to this, spying technology also gives you the superpower to track your kid's calls, SMS/MMS, all social media apps, keyloggers, and many more. Monitoring apps do help in better parenting. Therefore, keeping track of your child's online activities is one of the positive aspects of spying on technology.
Monitoring Employee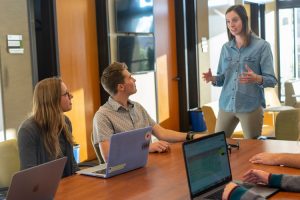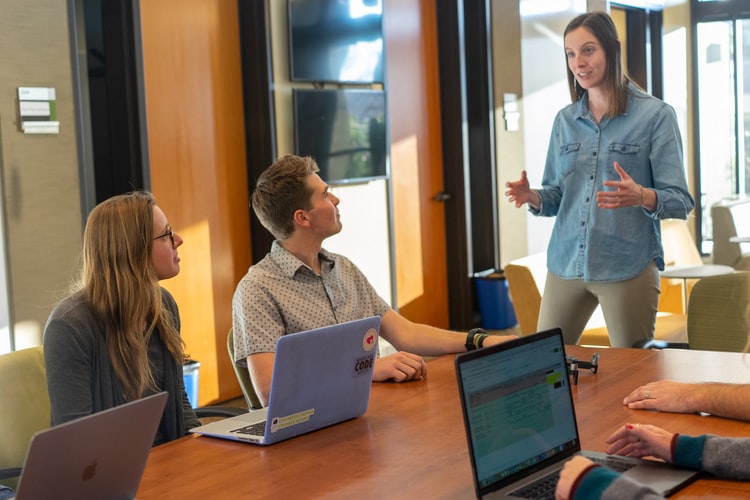 Today each business is getting digitized, which is making the term spying technology look more ethical. Employees are tracked to check whether they are productive during working hours or not. Employee monitoring is needed to spot the employee's strengths, Improve relationships with employees, Improve production rate, Find out mistakes, Improve employee efficiency, Draft safety measures, Work recognition, and detect company policy violations.
There are various benefits associated with employee monitoring. Time management, Monitoring user behavior, increased productivity, Social Media monitoring are key functionality for monitoring employee activities. Some ways to make employee monitoring more helpful are Paying attention to legal requirements, Drafting a clear tracking policy, Notifying your employees, Block content, Respecting Privacy, Monitoring, not surveillance, Using good software, etc.
Better productivity of the employees results in better profitability of the company. Monitoring the employees will explain how they spend their time in the workplace and how productive they've been. It can help figure out the weaknesses of people to work on it. And by working on them to improve it, the productivity of the employees and the office is increased.
Monitoring Spouse
Monitoring software can help track your spouse's activities online and give you peace of mind that your spouse is faithful to you. You can use spy technology to catch your cheating partners with proof as well. You can protect or get rid of the relationship by gathering information from monitoring software.
Using spouse monitoring software gives you the power to Email Spy, Social Media Spy, Keylogger, Trace Location, Snapshots. The features that you must look at right spying technology are Compatibility, Versatility, Stealth Mode, remote monitoring.
According to the research, it was found out that about 70% of women and 50% of men admitted to having trust issues with their partners. In marriage, about 25% of married people were unaware of their spouse's external affair.
Spy apps can be used between those couples who have a mutual agreement on using the application so that you can support and rebuild your relationship with your spouse and make it stronger. Hence, spy application allows the couples to have positive control over each other without oppression and brings about trust and faith in the relationship.
Data backup
One of the positive aspects of tracking software is to keep a backup of your data. You can install any spying software that provides the facility of data sync and data backup; if you lose your device for some reason, you can access your essential data from this spying technology.
Spying technology many times helps you as well, along with your family and employees. When you lose your phone, then you lose all the essential data in it. Today data is the essential wealth of anyone, so you cannot lose your essential data in any circumstances—this is where spying technology serves as a boon to you.
Peace of Mind
To have peace of mind in this hectic world is very difficult, but spying on technology can help you. In this era, parenting has become challenging; monitoring spouses and employees has become a compulsion. We hear the news of cyber abuse, cybercrime, cyberbullying, extortion, identity theft, body shaming, etc., everywhere. In such a situation, keeping peace of mind has become very hard.
Your children's upbringing is at risk; your relationship is at risk; even your company's productivity is at risk without the presence of spying technology. With spying technology, you can at least keep an eye on your loved ones, your child, your employee, your spouse, your elderly parents and have peace of mind thinking your loved ones are safe.
Clone device
Another positive side of spying technology is that you can clone any device. You can take advantage of phone cloning to clone any android or iOS device using the tracking or spying software. With this technology, you can quickly recover all data present on your old device. Once you have cloned your device, it will only take a few moments to transfer data from one device to another. Therefore phone spying technology is very beneficial.
Track lost phones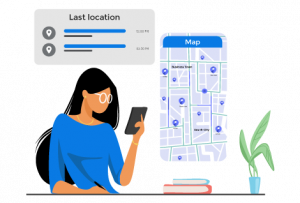 You can easily track your lost or stolen phone, which is a positive side of spying technology. If you lose your phone, you not only lose your single device but all the necessary data inside it. Losing a phone is not as good as it is associated with the privacy threat.
If you lose your phone or get stolen, you can use the spy app installed on your device and track your lost device's GPS or SIM location. Strangers cannot get easy access to your lost device, and your data also will be safe. If you cannot trace your lost phone, then with the help of tracking, monitoring, or the spring app, you will at least be able to clear all the critical data stored on your phone. So the concept of spying technology is valid in this context as well.
Elderly parents safety
Spying technology many times; helps in the security and safety of loved ones. The modern world is cruel, and we cannot trust everybody. Sometimes our elderly parents are more valuable victims on the internet as they do not know much about it.
Your parents might be sick, and traveling in such a situation, spying technology can help to track their location. You can check their whereabouts. You can also monitor if some digital stranger is trying to fraud your parents.
Conclusion
If you are still in doubt about the positive side of spying on technology, then I have something for you- i.e., MobileSpy. MobileSpy stands as one of the best spy software for cell phones and mobile devices currently available in the market. Spying refers to intrusion and doing something behind someone's back, and monitoring refers to total transparency among the users.
Choosing a good cell phone or a mobile monitoring application or software can be a pretty terrifying task. Choosing a proper application cannot be obvious with many options available in the market with various features individually. The application MobileSpy would hence be one of the best options in the market at present.
MobileSpy has minimal adverse side effects of spying. It works wonders with one of the best features in it. When used within the law, it provides terrific advantages over any other software in the market. It gives you a sense of peace of mind from all the dread and finally helps you to stop worrying about your problems and relax for once.
And, who doesn't love relaxing when you have such a reliable application working. After all, it is doing all the work rather than you having to enslave yourself! So, what are you waiting for? If you fall under any of the three categories, then MobileSpy would be the perfect spying technology for you.