Why Choose the MobileSpy App for Parental Controls?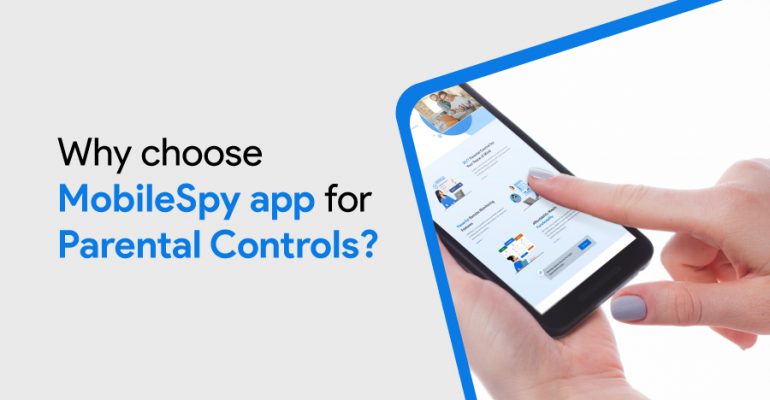 Why Choose the MobileSpy App for Parental Controls?
As every child receives phones, tablets, etc., at an early age, it's common for parents to become extra careful about their children's online activities. The Mobile Spy App for parental control is increasing among parents as they have to take care of their children on web platforms.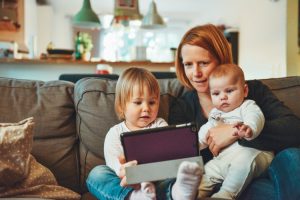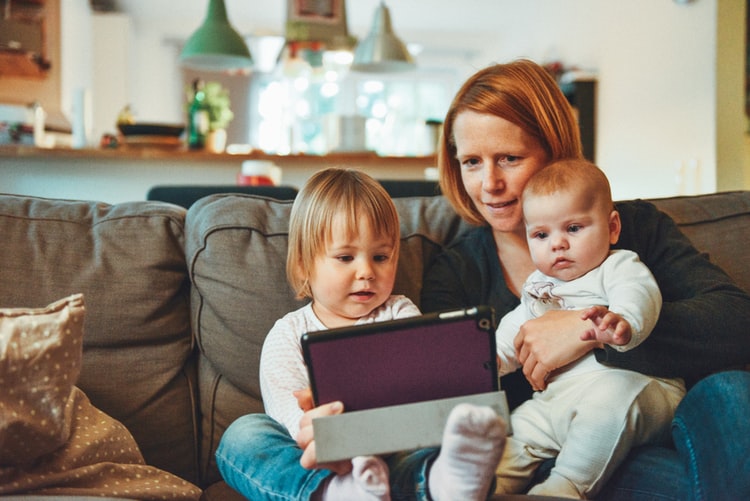 Digital devices bring a lot of benefits along with some consequences. The children use these devices for their schoolwork, communication, and entertainment, making life easier and simpler as everything can be obtained from a single device.
But along with those benefits, the digital world is also full of scammers, cyberbullies, cyber flashing, phishing, etc. Think again it can happen to your child. Based on several surveys, many children and teens have experienced cyberbullying and may become bullies, victims, and witnesses.
Additionally, teens also face cyber predators and have to encounter pornographic and nudity content. In most cases, the children always remain silent and do not share these problems with others, and these cases can harm your child's mentally, physically, and sexually. Cyberbullying is a part of cybercrime and should be considered seriously.
Fortunately, there is a lot of application that can be used as the parental controls for the children's devices. Every app has its own feature and can be used to monitor and track the targeted devices. But the MobileSpy app outstands from others.
8 Reasons why Choose the Mobile Spy App For Parental Controls
MobileSpy comes with many features. It allows parents to monitor the real-time screen of the targeted device. It lets parents monitor social sites like Facebook, Instagram, WhatsApp, etc. The parents also can track down the location of their loved ones.
MobileSpy app also allows monitoring browsing history, contact lists, photos, and videos. Therefore, parents can control the children's devices and prevent cases like scams, cyberbullying, and cyber phishing and protect the children from cyber predators.
Here are the top 8 reasons why you should choose MobileSpy.io for parental controls:
Helps To Monitor Your Children's Devices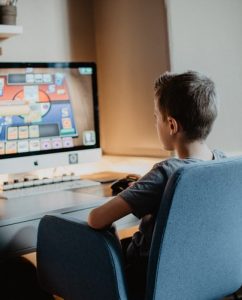 Nowadays, children's using iPad, tab, phones, and laptops for schoolwork, communication, and entertainment is considered a normal life. While the children are doing these activities on their devices, parents can monitor their devices without knowing about it. Yes, it's possible with the MobileSpy app. This app can help you monitor messages, call logs, emails, social media profiles, and other mobile functions.
You can step in if you find any problematic conversations or activities on your child's devices. For example, if you find out bullying and harassing content on their devices, you can take action and protect your loved ones from anything serious. Hence, it is a choice to keep your child's devices monitored to prevent and protect them from some serious consequences.
The Mobile Spy app is for Parental control, so track every detail of your children's device. You can actually track their social media like Messenger, Facebook, Whatsapp, Instagram, and so on. It is also possible to track the call logs and SMS.
Manage Search Engines
Is there any problem with search engines in your kid's life? Basically, the search engine can help you find anything on the internet without limits. Anyone can access countless content, but some of it may be inappropriate for children. As per their age and stage of development, they can't understand pornographic content, illegal sites, and the dark web. Even in some cases, these inappropriate contents make a bad impact on a child's mentality. The children who have experienced child abuse, sexual abuse might have trauma.
Thus, parents need to control and filter the search engines. MobileSpy app helps to block or filter that kind of content from the targeted devices. It blocks a pornographic site, content, images, videos, and other problematic content from search results.
Prevent Digital Addiction

With the advanced devices, there come advanced types of games and applications. Most of us are interested and attracted to it. But most of the kids are more addicted to games than any other thing. The gaming application can be accessed easily with internet access.
The new game even has the feature to play in the group while talking with other people. It makes it more fun for children to spend most of their time on it. They might also use their credit cards to purchase game items and even talk with strangers.
Thus, you can install the Mobile Spy app for parental control on the children's devices and restrict them from spending more time on that game. You can also monitor their online activities and can prevent them from doing inappropriate activities.
MobileSpy app helps you to track the location of the targeted devices. For example, if your child gets kidnapped by strangers, it will be easier to find them if you can track their location easily. In an emergency, it is profitable to know the location of your family members. MobileSpy also provides the location history of the device. With the help of that, you can analyze the location of your children in a short amount of time.
Usually, the targeted devices need to be turned on to track down the recent location. It is a good idea to talk with your children about safety measures and the advantages of the tracking device.
Establish Good Cyber Safety Habits
Cybercrime is increasing day by day. Mostly the victims of cybercrime are vulnerable people. The children are innocent ones and can't differentiate between appropriate and inappropriate situations. So it's easier for cyber predators to lure children. Your child might face cyberbullying, scams, cyber phishing, harassment, etc., online and not report others. This can affect their mental health as well as their life.
Basically, cybercriminals always wait for the right time to attack others. They search for their prey, and as soon as they find out any mistakes or poor cyber habits. They take this chance to gain their profit and harm others. Children don't have enough knowledge; they use online mediums to express themselves and disclose private information to others. They might disclose the security number, credit card number, etc., to the cybercriminals. Thus, MobileSpy provides the features to monitor your children's online behavior that can be helpful to prevent poor cyber habits.
Set Screen Time Limits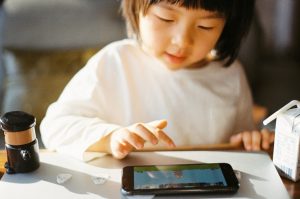 The digital world attracts many individuals; some may be addicted to playing games, using social media sites, watching cartoons and movies, etc. Every person uses the apps in their own preference and interest.
The children are in the learning phase where they have to gain knowledge and skill to become successful. But the games, entertainment sites, gaming apps, etc., lure them and make them addictive. They spend most of their time on this stuff rather than learning. In comparison to an adult, a child doesn't have the capacity to ignore this addiction. Unnecessary screen time in the devices can cause health problems like poor eyesight, inadequate sleep, and physical activity.
Parents have to consider applying a healthy lifestyle to their children by setting the limit on screen time. MobileSpy can help you set limitations on the time of using the digital devices and also help to monitor your online activities.
Monitor Real-Time Situation
MobileSpy app offers parents to monitor the targeted devices in a real-time situation. This app delivers a real-time monitoring experience on the targeted devices without any lags and breaks. If you found any suspicion, it will be easier to look out for your children's online activities and behavior.
The kids may overflow the internet with social media posts and pictures, and other personal matters. The publicly posted content can be accessed by anyone, and they might use it against you. Therefore, MobileSpy helps you monitor in real-time, and you can take down those contents immediately and remove all the proofs. You also need to monitor the social media accounts of your children and check the security and privacy settings.
Customizable Controls
Each family member doesn't need an equal amount of monitoring and control in the devices. The teens and elders don't need strict control over their devices like the children, as they are innocent. Their online activities must be monitored to make them safe and protect them from online threats.
The children's devices need the features like blocking content, tracking location, tracking browsing history, and monitoring social media. Blocking such features helps to control your children's digital activities. But it is different for other family members. They need their own privacy needs. Therefore, MobileSpy has customizable control features for different devices. They can set different controls or conditions on each device.
Your family's safety really matters to us. Hence, MobileSpy is the best monitoring and tracking app for your family. We provide advanced features in a single app that can hardly be found in any parental control app. Our support team is always ready to assist and help you at any time.
Conclusion
The internet has become an important part of everyday life. It's nearly impossible to limit your kid, especially for teenagers who are eager to learn new things. Even though it is a fun way to learn something new, we all know that every coin has two sides, and some things are inappropriate for your children at this age.
Most of the kids these days are lying to their parents about an outing with their friends. Since children do not always tell their parents anything, they may find themselves in dangerous situations and feel embarrassed to tell you. They can make some risky decisions at that time that are dangerous to themselves. As a result, Mobile Spy App for Parental control is essential these days.