How to Set Parental Control on YouTube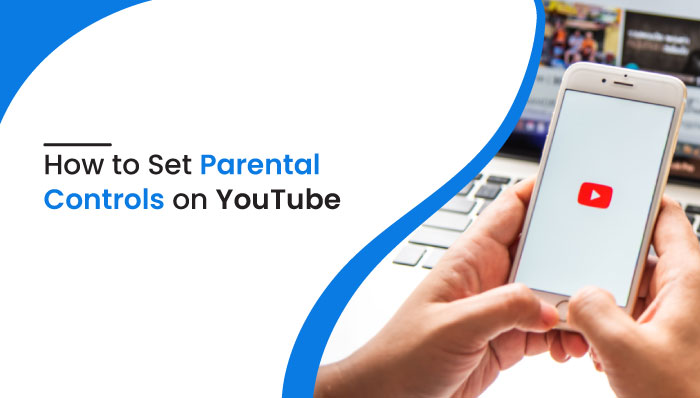 How to Set Parental Control on YouTube

YouTube has grown popular among all age groups and people from all over the world. With that being said it has become dangerous for kids too. Many of us may know about Logan Paul, a popular American YouTuber who once posted a video showing a man hanging in a forest in Japan. That forest is popular for the highest suicide rate in Japan.
The content was disturbing and he apologized to his audiences and deleted the video. The video was deleted from his channel but others who had watched and downloaded it reposted the same video. So set parental control on YouTube to protect your kid from watching harmful videos.
YouTube then got stricter and banned the video. It keeps on deleting videos that have children as the target audience but are filled with inappropriate content inside the video. YouTube deleted 150000 videos targeted at children but had crimes, violence, inappropriate words, and content. It also turned off comments on videos where comments were hateful and filled with online predators.
What is the alternative to YouTube and YouTube parental control?
Parental Control apps are important everywhere to keep your kid safe. The same goes in for Youtube as well. If you allow your kid to watch YouTube then you need to think again. There is an app called YouTube Kids that is designed only for kids and minors. It has contents for 0 to 17 years old and doesn't show any other things except kids rhymes, DIY videos, How to, etc. 
If your kids are above 12, I suggest you use YouTube, not the YouTube Kids as they will fight with you and may even sneak and create an account without you knowing. At this age, they are clever enough to create an account themselves. There are many scientific facts, tricks, creative videos not found on YouTube kids which is why your kid may not get new things to learn. They may also have childish behavior if they watch only DIY videos, rhymes, and pool party videos. 
If you want your kids to watch YouTube then enable parental control in it. With parental control, they will be able to access all videos that aren't hateful, promote terrorism or racism, are inappropriate for children and adults, etc. If you decided to stick with YouTube full version then follow these steps to set parental control on YouTube:
Steps to set up parental controls on YouTube desktop
Here are the steps to set parental control on the YouTube desktop:
First, open your browser and go to

www.YouTube.com

Then, hover your mouse to the top right side where your profile is. Click on it

A drop-down menu will appear and towards the bottom of it you can see "Restriction Mode: Off"

Click on it and you will see a little description with the restriction button will appear.

After turning on the restriction close the tab and reopen YouTube. Hover your mouse to right and click on your profile and confirm "Restriction Mode: On" 
Note that turning on restriction won't be able to block all inappropriate content as some content targeted to children may be fake. YouTube keeps track of all videos and categories so if it is misleading and inappropriate it deletes the video after review.
Now let's learn how to set YouTube parental controls for mobile devices such as iPhone, iPad, Android phones, and Tablets. Nowadays every kid has a personal smartphone and they use it for watching YouTube. Google's data also showed traffic for YouTube and surfing the internet using mobile phones is higher rather than the personal computer. 
Steps to set up parental controls on YouTube mobile
Here are the steps to set parental control on YouTube mobile:
Launch the YouTube app from your phone (if you haven't signed in, use your google account to sign in).

On the top right beside a search icon, you will see your profile. Tap on it.

Tap on Settings and look for Restricted Mode

Turn the slider on and you are ready to go.

Close the app and relaunch to see contents on restriction mode.
You don't need to close and relaunch the app as after enabling the contents will auto-refresh themselves. But if you are using an older version of operating software or using an older version of YouTube it will work perfectly after the relaunch of the app.
Read More: How to set parental control on Netflix?