Best Parental Control Apps: Why You Need a Parental Control App?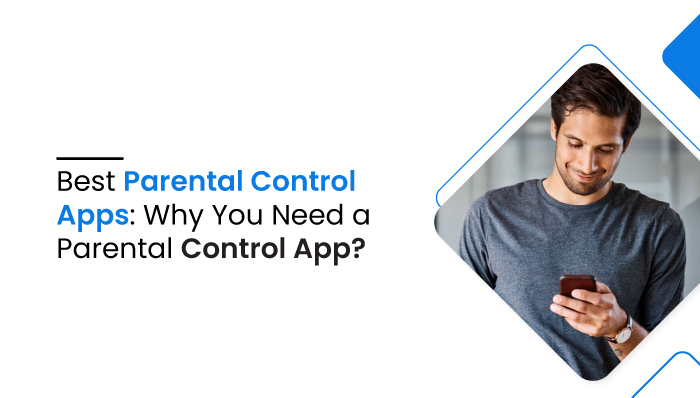 Best Parental Control Apps: Why You Need a Parental Control App?
Parental control software is an application or a platform where you can monitor your kid's tech devices remotely. Parents can control their screen time and can manage appropriate content only for kids. For instance, parental control apps will allow you to spy on your kids to be exposed to mature content and protect you from cybercriminals or online predators. Each parental control app has unique features, and it also depends on whether the apps are free or paid.
Moreover, the demand for parental control software in the market is very high. It helps to protect your kids in the digital world and ensure kid's internet safety. It provides the best functionalities like Block inappropriate content, Geo-fencing, Alert system, Detail log history, and many more.  Parents are demanding more features in the software. The software is available on all platforms: Android, iOS, Windows, macOS, etc.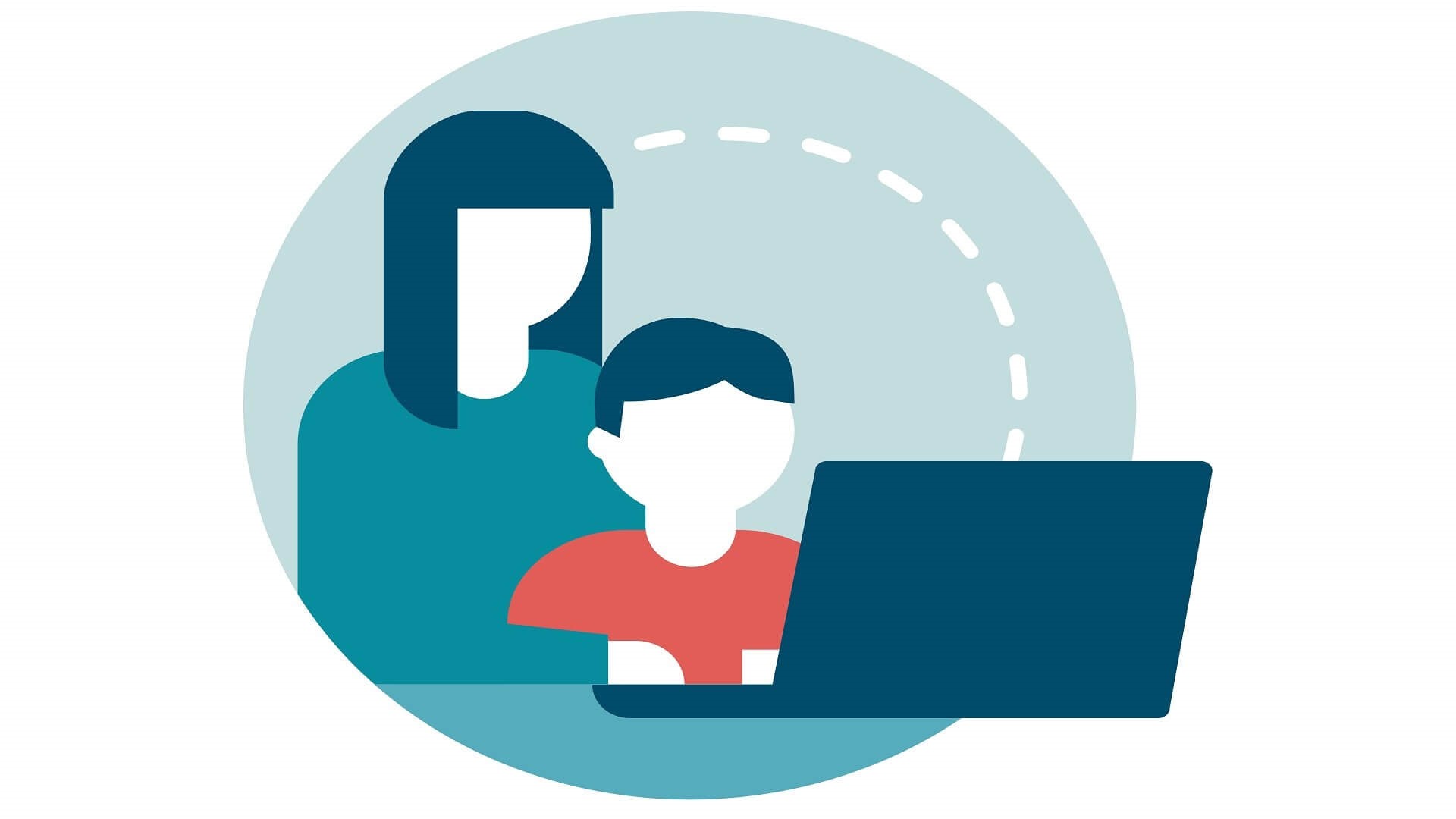 Today's kids, tweens, and teenagers are becoming more and more digitally advanced. The Majority of kids and teens have a digital device. Around 30% of kids between 3-11 years old and 70% of the tweens & teens between 12-18 years old have their mobile devices. Every parent should be well-known about the parental control apps for phones to monitor their kids.
Why Should You Use a Parental Control App to Spy?
Nowadays, kids are becoming tech-savvy; every kid has a digital device. Even underage kids get digital technology at an early age of time. They need a digital device to do their school homework and assignments.
They also need it for their online classes and e-learning. Everything has been replaced by digital innovation. There are many pros and cons of having digital devices at an early age. The parental control apps are the compulsory tools that every parent needs to spy their kids safe from virtual worlds. It's important because to monitor your kid's device activities. For this, parental control for kids is available in the market. You can choose the best one for your child.
There are many dangers of the internet, mobile devices, social media, and other apps. Your kids might also get addicted to mobile devices. They might even stumble on explicit content. Moreover, he/she might get a negative influence from cybercriminals.
Here are some of the major reasons for using parental control apps to spy:
Protecting kids from obnoxious content
Frightful content is wherever on the web, and most guardians feel powerless to shield their youngsters from it. Parental control is the successful primary approach to oversee the advanced gadgets of your kids. With these controls, you can confine the entrance of your child's gadget to avoid seeing the wrong content. YouTube likewise has an age limitation highlight to forestall recommending and seeing adult content to kids. This keeps your youngster from web dependence.
Permits website and category blocking
As a rule, guardians can't distinguish all the sites that are wrong for their children. You can limit such sites by obstructing the whole class. For example, suppose you need to obstruct admittance to all sites that contain adult content; you will need to impede the 'Adult' class. Parental control instruments permit you to do this as a web host.
The classifications of sites are named adult, informal communication, gaming, downloads, etc. The classification obstructing highlight additionally permits you to make a prohibition rundown of sites remembered for a hindered class. For instance, suppose that you have obstructed the classification of Social Networking; however, you need to permit admittance to Facebook, at that point, add its URL to the prohibition list.
Fight to cyberbully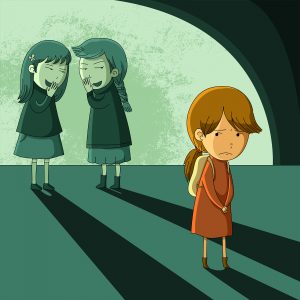 Phones and the web have made youngsters more powerless against harassment and maltreatment through web-based media and instant messages. Parental control application that permits you to see the active and approaching messages and calls through social media. Along these lines, you can know who is reaching your child and what discussion he is having with his companions.
Restricting downloads to keep your devices safe
Children can be effortlessly deceived and tricked, making them ideal objectives for digital lawbreakers and programmers. Kids are bound to download applications and projects that look veritable however are malware and infections.
It can prompt dangerous results, and your information can get released that may contain private data like passwords, ledger data, and media. Also, the infections can bolt your PC, cause operational issues, and even spread to different gadgets associated with it.
Parental controls permit you to restrict downloads from untrusted and dubious sources. It would help if you were insightful enough to control what your children can or can't download with the goal that your PCs and organizations can be kept free of malware and infections.
Familiarity with technology
One of the prime advantages of utilizing parental control applications is that it builds your experience with new applications, gadgets, social destinations, and then some. While you have your device, your children might be utilizing the applications that you haven't utilized.
That is the reason you may think that it's upsetting to explore the applications and destinations your children use. Assuming responsibility for the children's gadgets permits superior comprehension of what they are utilizing and how they are utilizing them.
Best Parental Control Apps to Spy for Android and iOS
MobileSpy
MobileSpy is one of the best spying apps right now. It is an application for parental internet control, which is commonly available on the market that targets the community of oldsters for their children to trace and monitor the activities being done. It is also the top pick among all other applications. MobileSpy comes with a vibrant crafted interface (GUI), making this beautiful application used without breaking a sweat.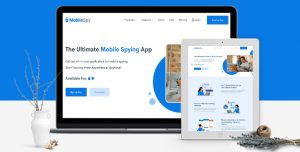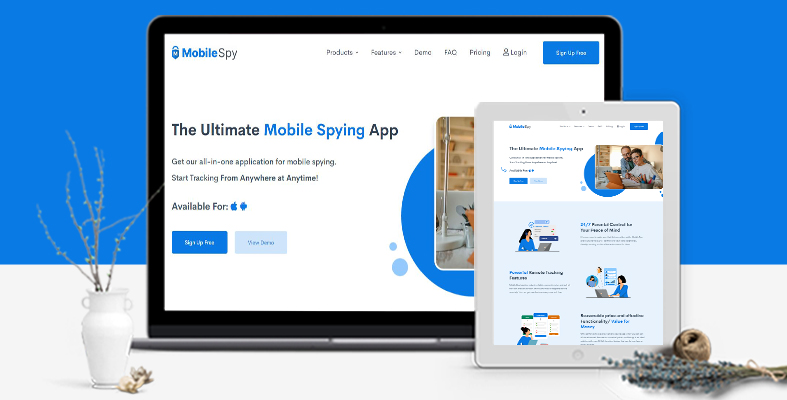 As a parent, their child's wellbeing is an indispensable consideration as it allows you to track texts, SMS, and phone calls likewise emails, and iMessages in iPhones of your desired ones and on social media as well. It also helps in setting lime limits on different apps. You can also use this internet parental control application on unlimited devices.
The spy and monitoring app for cell phones facilitates you to spy on all your iPhone or Android mobile device activities. MobileSpy is also a monitoring application that lets you control the activity remotely.
Moreover, this application's remarkable feature is that it can track your desired devices' calls and texts secretly using stealth mode and GPS tracking. It is compatible with apps on iPhone and Android as well. You can visit the site – MobileSpy for more information and updates on websites and apps. You will get plenty of information concerning internet parental control features on our site.
Qustodio
Qustodio is one of the complete internet parental control applications accessible, and we like that you can pick between a let loose essential form or pay to get to add highlights. You can evaluate all the exceptional highlights for three days. It stays among the top picks on this list.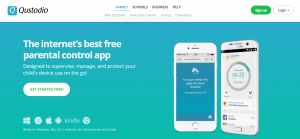 One of the most loved Qustodio highlights is the emergency signal. Children can get to the emergency signal through the Qustodio application on their cell phones. At the point when they hit the catch, you get a moment of alarm caution—and gratitude to location following, you can pinpoint precisely where your child is at the point when they call for help. You can monitor social media and even set limits on different android apps as well as iOS applications.
Qustodio has progressed Facebook and other social media observing and gives you complete access to your youngster's information, posts, and photographs. Furthermore, if your kid has an Android gadget, you can follow calls and messages and square any reaches you esteem improperly. You can visit them for more info and updates.
Net Nanny
Net Nanny, a top pick for parental internet control, which we consider the best parental control application, has brilliant web-sifting innovation and an advanced, intuitive plan.

It can follow your youngster's area, show their area history, and set time limits and timetables similarly well on the two stages. The iOS variant also lets you block a few dozen applications on your child's telephone; the Android one lets you block them all.
Moreover, it included substance screening that works inside online media applications and administrations, including Instagram, TikTok, and YouTube, rather than hindering or permitting them.
Kaspersky
Just like Qustodio, Kaspersky Safe Kids lets you screen your children's exercises on PCs and Macs just as on cell phones. You can hence set time limits, channel sites, and oversee different applications. Far and away superior, Kaspersky's paid level is hence just $15 every year (there's a 7-day free preliminary).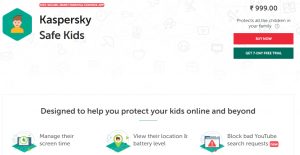 The geofencing works perfectly in iOS and Android, the same as its web checking and gadget planning. In any case, the application board is restricted on iOS, and the iOS application can't screen calls or messages by any stretch of the imagination.
You can also block explicit YouTube searches and survey YouTube search history after being a paid client on Windows, iOS, and Android, including the YouTube Android application, yet not on Macs. If you don't want to pursue children's instant messages, you can consider Kaspersky Safe Kids.
Famisafe
FamiSafe -an internet parental control application, offers the best blend of the constant area. Guardians can introduce this application effectively in three stages. Firstly, it has an application blocker, web separating, online media messages observing, and driving reports. Secondly, it is compatible with Android, iOS, Kindle Fire, Windows, and Mac. Moreover, it is the best-advanced application for parents to shield kids from 2-18.

You can also introduce Famisafe on up to 30 gadgets. For each record not on unlimited devices, which is you can consider being a drawback. It includes all the standard instruments for guarding kids, including setting time cutoff points and obstructing unseemly substances. However, it can likewise distinguish conceivably wrong photographs and instant messages.
You can also block games and screen your children's whereabouts with GPS and geofencing. It is compatible with apps for iPhones and Android as well. You can visit the site on Famisafe for more websites and apps for other purposes.
Conclusion
Today we need to secure children in the play area and on the web. Consequently, dangers like cyberbullying, online predators, and different cybercrimes that target adolescents are continually advancing. For instance, your first line of protection ought to be open correspondence. However, the best parental control apps to spy are hands-on all day. Every day to assist you with remaining in front of the following cyberthreat. Regarding picking the privilege parental control application, it's hence imperative to recognize your family's particular needs.
Your kids may encounter mature content on the internet. Consequently, he/she might be the victim of cyberbullying. Moreover, your kids might be talking with online predators. Hence, parental control apps for a kid's tech device use are important to ensure your kid's digital safety.