How to catch a cheating boyfriend?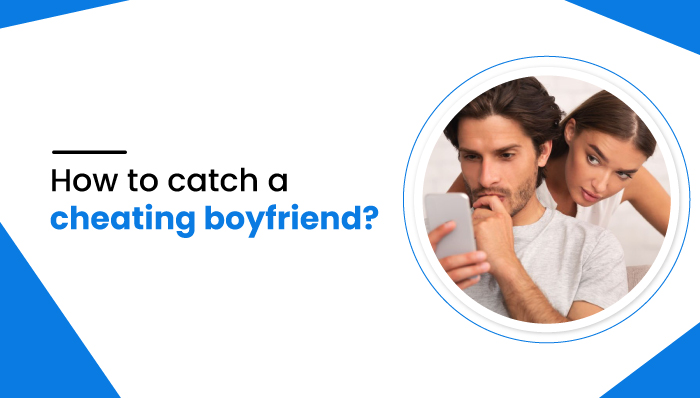 How to catch a cheating boyfriend?
Do you suspect your boyfriend has been cheating on you lately? You might feel for some reason that he has been behaving strangely, and you don't feel as close to him as you used to be. These feelings might indicate something is fishy, and you want to explore its depth. If you strongly believe your intuitions are strong and believe your boyfriend is cheating on you, then you might need to know how to catch a cheating boyfriend. 
The feeling of being cheated is always a terrible one, whether by a cheating boyfriend, cheating girlfriend, or a cheating spouse. However, cheaters will always find some reasons to justify their actions.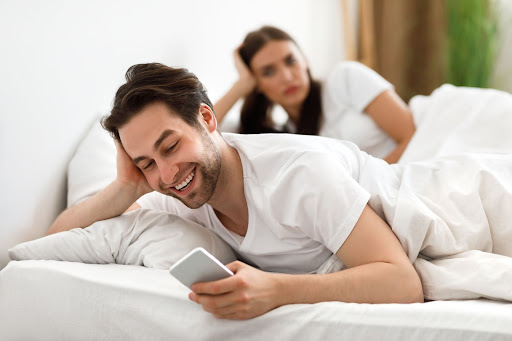 With the rise in technology, cheaters now have a more advanced means to cheat. Your cheating boyfriend may easily create a fake account, remove browser history, and erase call logs. There's a high chance your partner might cheat on you, whether you're just starting or you've been dating for years.
Don't worry! If you wish to know how to catch your boyfriend cheating, we are here to give you some effective tricks to catch him. But before getting started, you must first know the signs of an unhealthy relationship and be sure of his dishonesty. It is because sometimes trusting your instincts could ruin your relationship, especially when your boyfriend is not cheating.
How to catch your cheating boyfriend?
Here are some effective and best ways to catch a cheating boyfriend. Let's get started:
Use spy apps
Using spy apps is the best way to catch your boyfriend cheating on you. With the spy apps, you'll be able to view all his chat history, browser history, call logs, social media accounts, and other information. And the most attractive part of a spy app is you can read your boyfriend's text messages without touching his phone. 
Before choosing a spy app, you must know which one is the best as some of them could not provide you with the ultimate results. So, we recommend you use the MobileSpy app, which is the best spy app in the market, to spy and catch your cheating boyfriend.
MobileSpy
MobileSpy offers you different features for spying on your boyfriend's targeted phone with a user-friendly interface. Some of the MobileSpy features you could use for catching your cheating boyfriend are :
Phone Activity

feature to track all the call logs, SMS history, messages, contacts, SIM card information before your boyfriend intends to delete all the records.

Social Media Tracking

feature to spy on popular social media such as Facebook, Snapchat, Viber, Instagram, Whatsapp and monitor social media activities of your boyfriend.

Multimedia Monitor

feature to view all the gallery items to check your boyfriend's secretly hidden photos and videos.

Location Tracking

feature tracks the GPS location of your boyfriend's device and gets notifications where they go with the geofence feature.

Application Features

feature to track your boyfriend's emails sent or received, browser history activities, and check secretly hidden dating apps and spy on them.
How to use MobileSpy to catch a cheating boyfriend?
To catch your cheating boyfriend, you'll need physical access to his targeted device to install MobileSpy. Now follow the steps to use MobileSpy for spying on your boyfriend's phone. 
Visit the

MobileSpy

official website (

mobilespy.io

) and get yourself

registered

.

Once you have completely registered with all the processes followed, you'll receive your

login credentials

on your

email

account.

Now

download and install

the MobileSpy app on your boyfriend's phone and log in with the credentials.

You can now

spy on your boyfriend's phone

remotely from your device in complete stealth mode.
If you want to know how to remotely install MobileSpy to catch a cheating boyfriend in your long-distance relationship, then this is for you; 
For

Android

users, it isn't easy to install

MobileSpy

remotely on the target device. However, you can use a

spam or phishing link

and integrate the installation file of MobileSpy on the link. You can send the link to your boyfriend and make him click. The time he clicks the link, MobileSpy will be installed on his device.

For

iOS

users, you can use

iCloud

credentials to remotely install MobileSpy on your boyfriend's device.
Hire a private investigator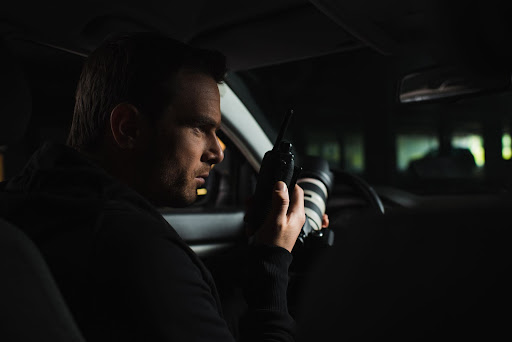 If you cannot use spy software, then you can probably use a spy person who is a powerful option to catch cheaters. Probably after having a chat, your boyfriend might meet with the other girl for a date or something like that. It could be a perfect opportunity to catch your cheating boyfriend red-handed, and for this, you could hire a private investigator. 
Your private investigator will spy on your boyfriend physical activities such as :
Real-time

location tracking

.

Investigate their

private data and information

.

Restore the erased data

from the recycle bin. 

Investigate their

private accounts

.

Give you

conclusive evidence

and results.
Hiring a private investigator or spy could be expensive compared to purchasing a spy app like MobileSpy. As another option, you could also request your friend or anybody close to your boyfriend to keep an eye on him even if you are at a long distance.
Use a hidden camera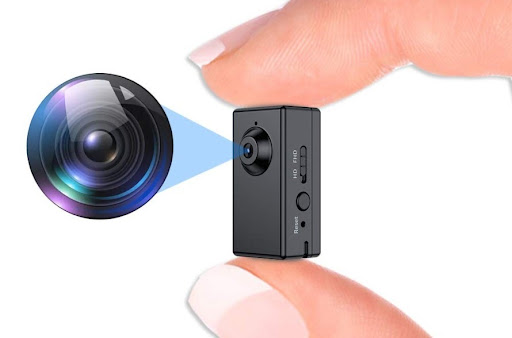 Using a hidden or spy camera is another effective method of catching a cheating boyfriend. You can use a spy camera to spy on your boyfriend. The spycam will capture real-time recordings and snapshots of target activities. You have to blend the camera with the environment and gift them to make it natural, so your boyfriend doesn't doubt you. 
Some ideas to use a hidden camera could be a spy pen camera, car, wristwatch or smartwatch, etc. Regarding our suggestions, you can use a spy pen camera which is a great choice for spying on your boyfriend.
Use keyloggers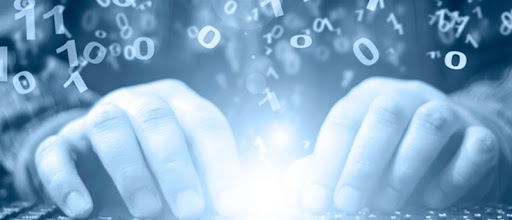 Installing and using a keylogger could be an effective method if you suspect and wish to know how to catch a cheating boyfriend.  
 A keylogger is software you install on your boyfriend's PC or laptop to monitor what your boyfriend is typing or has typed. Keylogger captures all the keystrokes and stores all the keyboard data. After accessing the login credentials, you can use the data to investigate their private social media accounts. 
Visit surprisingly
If you are sure that your boyfriend is cheating on you, you can plan a surprise visit to the place your boyfriend expected the least. This method is one of the effective approaches to catch your BF cheating on you, but you must be very clear about why you visited him with all naturality. 
You can also change your everyday routines that your partner expects as he could feel free to meet the other girl in those times.
Have an open conversation
If nothing works and you can't identify if your boyfriend is cheating on you or not, then having an open conversation with your boyfriend about the relationship could be better. It is better to have no doubts rather than carrying anxiety.
Clearing your doubts may affect your relationship, but it will give you a path rather than being stuck in the middle of nowhere. 
Conclusion
There are several approaches to your control to determine if your boyfriend is cheating on you. When you see sudden changes in your boyfriend's behavior and immediately learn and apply all the effective tricks to catch him, cheating could also be ineffective. Those sudden changes in his behavior could also come with some stress or pressure.
Cheating in relationships is a serious issue so before proceeding any further, be certain that you have evidence of your boyfriend's dishonesty. It's crucial not to blame your boyfriend for silly doubts or draw judgments about him based on gossip or baseless information.