How can I read my boyfriend's text messages without touching his phone?

How can I read my boyfriend's text messages without touching his phone?
Do you want to learn to read your boyfriend's text messages without touching his phone?
First, a Pop quiz: You're hanging out on a boring Saturday, and your sweetheart leaves the room. While he's gone, his phone screen lightens up with a notification. You notice it's from his hot associate. Do you
Decide it's not your concern and turn away,
Make a psychological note to get some information about it,
Please pick it up, swipe in his password and read it, or
Use it as authorization to go full Mr. Robot and experience his telephone start to finish?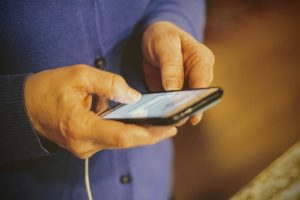 Picking the main alternative requires the restraint of a holy person; the impulse to sneak around in another person's telephone is so genuine. However, on the off chance that you pick anything besides alternative A, you may be on a flimsy lawful ground. Experiencing your boyfriend's text messages could get you in heated water with the law for reasons unknown. On the off chance that the individual got distraught enough about going to the police, it also says about trusting your boyfriend or husband.
Introduction
Has your sweetheart been acting oddly of late? It could be an indication of treachery, and it should be immediately tended to. Be that as it may, how? It tends to be a bad dream for many people and keeps them up around evening time.
Endless ladies query on the web for approaches to get a duping boyfriend or husband. Standing up to your sweetheart straightforwardly isn't generally a practical arrangement since his falsehoods can abuse your feelings without any problem. As an individual lady, I can comprehend the passionate cost it takes on the psyche.
Is it accurate to say that you are new in your relationship, however you are uncertain about whether your boyfriend cherishes you genuinely or not? Is it safe to say that you are stressed that your admirer may be messaging different young ladies out there? And is it accurate to say that you are in a separation relationship, and you question your sweetheart? Do you imagine that your boyfriend is speaking to others? Is it accurate to say that you are stressed when he doesn't call you?
Fortunately, in this technologically advanced age, you no longer need to go on pointless pursuits. On the off chance that your boyfriend is cheating on you, there will be clues and signs on his mobile phone (Android or iOS) about it. Through this article, you will figure out how to check his telephone messages subtly for these signs. So you can read your boyfriend's text messages without touching his phone with spying or monitoring apps.
What is Mobile Phone Monitoring Software?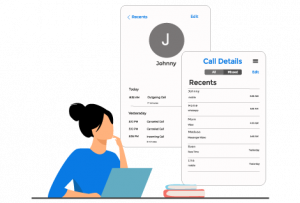 A spy application is a program that intends to accumulate data from a target phone, for example, call and text message logs, location tracking, browser, and web surfing history. What's amazing, it accomplishes its work without the information on the following client and sends the information to an approved individual (the client) far off the survey. It does allow you to read your boyfriend's text messages without touching his phone.
Presently, you can undoubtedly spy on your mobile phone of your cheating boyfriend, as the spying software of today has become violently famous and more imperceptible than any other time in recent memory. These amazing applications are coded flawlessly, permitting you to oversee somebody's approaching and active text messages utilizing the followed telephone.
Features of Mobile Phone Monitoring Software
Take a look at the objective telephone's SMS inbox, and send messages.
Peruse the substance of the sent and got each message.
Get the contact subtleties of the beneficiary and sender of every instant message.
How and Where to View the Data Recorded by the App?
Once you fulfill the essentials of the phone spy item, you settle on, sign onto your online director record to get to the information acquired by the covert operative application. Here, the data is refreshed at an ordinary period by the product itself.
Teenagers of this advanced time have become more well informed than any time in recent memory; they have a cell phone at the beginning stage of their life, in contrast with our tutoring days as parental control. In any case, as indicated by numerous explores and overviews, a large portion of them, don't know about the perils of the web and how to manage them. Children's phone spy software gives guardians an office to get to their high schooler's email records and read their content discussions. 
Read more: MobileSpy for Spouse: save yourself from a cheating spouse with MobileSpy
Is it safe to use?
Is the idea of information breaking pushing you back when it comes to keeping an eye on your teenager or sweetheart's wireless activities? At that point, don't stress or get misinformed, as spy programming these days has become further developed and vigorous, dissolving each chance of information breaking. Furthermore, these organizations guarantee that they don't offer their client's very own information to anybody.
Why should you utilize Spying Apps? 
The application accessible in the market gives you admittance to phone monitoring such as text messages, call logs, and likewise without touching your phone. It isn't so extraordinary; the unrealistic thing should be possible now with no issue. Recorded beneath are a portion of the explanations you have to utilize the spying device or your husband.
Choosing the best Spy application to read boyfriend's text messages without touching the phone
A few spying applications are accessible in the market that will help you remotely install a spy app on your boyfriend's phone. Yet, you have to choose the one which can be gotten to distantly. Let me disclose that practically all the spying applications need you to introduce their application on the target device. Besides, it would help if you additionally had a substantial web association to get the correct data from your Android or iOS device.
Perusing your cheating boyfriend's phone turns out to be simple – As discussed, these spying applications are exceptionally simple to arrange. Furthermore, you will be flabbergasted to realize that you can finish the whole installment and information exchange cycle within ten minutes.
No specialized information required – Well, to track and read the husband's text, you don't should be sufficient in the specialized field. The main reason for this application was to make the cycle look straightforward to utilize. Also, when you utilize the spying application, you will find that their interface is simple, and even an amateur can utilize it without confronting numerous issues.
What is an instant message spy application? 
You have likely known about spy apps before as they have gotten very famous lately. If not, at that point, instant message spy applications will be applications that are introduced on a telephone, so they will keep an eye on that telephone and advise you pretty much all approaching and read text messages just as numerous different things. Or pretty well say spy on someone's phone without him knowing.
These applications are minimal and work in stealth mode, playing out all the undertakings for you. At that point, to access and read the recorded instant messages, you should open your online gateway and look at all outcomes that are sent directly to your record.
Would I be able to See Whom My Boyfriend Is Texting by SMS and All Social Network Messengers? 
If you are stressed over your relationship or think your husband is engaged with bargains, he keeps it a mystery. At that point, some of the spy applications which run on iOS and Android may support you.
How to check boyfriend's messages without touching his phone for free?
Not just only SMS or text messages, by reading this blog, you will get an idea of how to check boyfriend's Facebook messages without touching his phone for free.
Some applications make it workable to see whom your sweetheart is messaging by SMS and screen all their interpersonal organization couriers. You should download and introduce the application on your sweetheart's telephone and get your login subtleties. From that point forward, on your telephone, you can sign in to your dashboard and screen your sweetheart's exercises.
It might be his sweetheart, partner, or talking about with companions that your better half is the best. In this way, to discover all reality, the best arrangement would utilize spy applications for tracking your boyfriend's phone. Henceforth, on the off chance that you see that your sweetheart becomes investing all his free energy talking with somebody using online media couriers, ring alerts. With such programming, you will see those he has been speaking with and the discussion's time. Regardless of whether your boyfriend has erased these messages and call records, you will, in any case, have the option to see all the data. They won't get erased in your Control Panel.
Is it Legal to read a boyfriend's text messages without touching the phone? 
Regardless of whether an activity is legitimate or not relies a great deal upon your location. Various nations have various strategies on numerous issues. If your sweetheart realizes that you are following him, at that point, it is lawful with no questions in all pieces of the world. However, regardless of whether he doesn't have the foggiest idea, spyware is difficult to identify, so that there is a low likelihood that your bf will know about your activities. Getting con artists isn't wrongdoing in numerous spots.
What to Do if you found your husband sexting with another woman? 
If you found your sweetheart sexting another person, the most significant recommendation you need is to keep your cool. Stay cool and formed and set yourself up efficiently for the discussion with him.
There are different types of "sexting," not simply messages, even though these are the most well-known. Spy applications will likewise permit you to discover your sweetheart trading provocative photographs and recordings with another person (even the ones he erased).
When you have your circumstance secured – from when it began happening to how regularly it occurs – you will be set up to confront your boyfriend and choose the fate of your relationship.
Remember, however, that absolution is frequently the appropriate response. Be that as it may, we know – it's hard. Should you excuse your sweetheart for sexting, the response can be discovered simply after an earnest discussion between both of you.
Don't surge; you have the proof, and you'll have the option to sift through it.
Apps to read boyfriend's text messages without touching phone:
The point of convergence of this article is how to follow your boyfriend's text messages without his telephone. It will assist you in clearing your questions and settle on a thorough choice regarding your relationship. Here are the apps you can use to read your boyfriend's text messages without touching his phone.
MobileSpy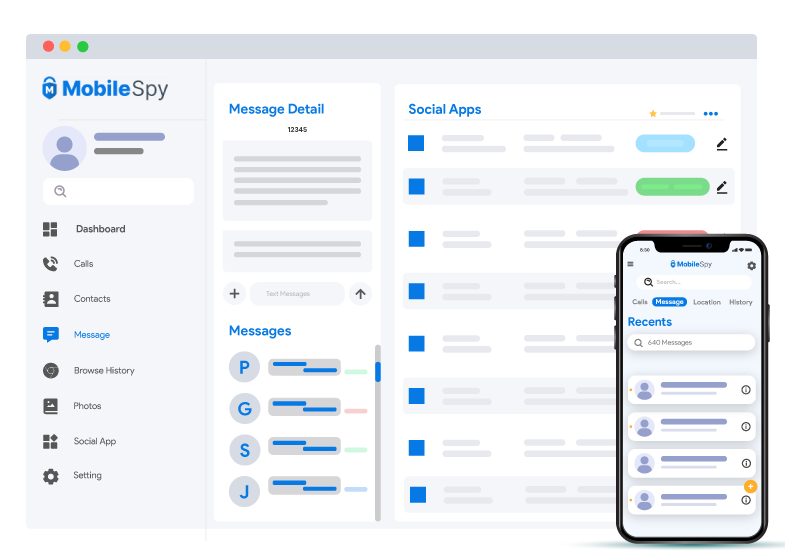 MobileSpy will consistently make its place in the rundown of best-concealed spying applications for Android without a doubt. The application has an extremely perfect and straightforward plan, making it simple for you to screen your child's cell phone.
There are different astounding highlights offered by MobileSpy utilizing which you can follow your children and your workers and sweetheart.
Utilizing MobileSpy, you can monitor all the considerations made utilizing the objective gadget. What's more, the rundown of the apparent multitude of contacts that exist on the objective gadget can also be viewed.
On occasion, it gets important to check the messages sent and got by the objective telephone on different online media accounts. For precisely the same reason, you can watch out for web-based media stages like WhatsApp, Facebook, Viber, Snapchat, and the sky's the limit from there, utilizing MobileSpy.
MobileSpy extracts all the messages sent and received by the youngster and shows them on your screen regarding the following Messenger.
Highlights
Here are different highlights you will get your hands on as you buy into Mobilespy:
MobileSpy lets you check all the approaching and active calls with their time and date stamps. You can check the name of the contact and their telephone number.
You can peruse the messages on the default email program of the checked gadget. MobileSpy will give you admittance to all sent and received messages.
You can likewise follow the area of the objective telephone client. You will gain admittance to the area history log that shows what puts the checked gadget has made a trip and at what time. MobileSpy additionally offers geo-fencing that permits you to limit the gadget from entering certain zones. You get a notice at whatever point they enter or leave a specific area.
Screen web perusing history 
You can likewise screen the web perusing the history of the observed gadget. Have the option to perceive what locales they program from their Safari or Google Chrome program. Likewise, you can check their bookmarks and top 10 most visited URLs off chance you need to look at what they are doing on the web briefly.
Access schedule, recordings, and photographs 
Need to know what your youngster or representative is doing? You can check the schedule sections and check their arrangements for the day. Other than this, you can get to the photographs and recordings put away on the telephone's display.
Access moment courier visits and interactive media 
You can peruse visits on Facebook, iMessage talks, WhatsApp, Viber, Instagram, Kik, Tinder messages, and Skype visits. Other than this, you can likewise get to media shared using these IMs.
Record calls and environmental factors 
MobileSpy naturally records all calls, and you can, later on, download them from your web record and hear them out whenever you need them. Other than this, you can record and tune in to the telephones encompassing. By basically sending a distant order, you can get to the telephone's mouthpiece, and it will begin recording.
Controller Highlights
MobileSpy's controller highlights include:
Device locking: 
You can bolt the objective gadget to prevent your youngster from utilizing it when doing schoolwork or eating.
View introduced applications: 
You can check what applications have been introduced on the gadget you are attempting to screen. This will let you bring a look into their inclinations.
 Remotely wipe gadget information: 
This element is generally utilized when the gadget has been lost. To ensure the protection and to guard your own or corporate information, you would factory be able to reset the telephone and wipe everything.
Block applications: 
On the off chance that you have discovered unseemly applications on the gadget, you can distantly obstruct them, and the client won't have the option to get to them in any capacity.
Take screen captures: 
To make proof of a particular telephone movement, you can likewise distantly take a screen capture.
Keylogger: 
The keylogger work takes a shot at Android gadgets in particular. It lets you screen keystrokes on social media like WhatsApp, Viber, Line, Facebook, and Instagram. So with the help of this feature, you can simply hack your boyfriend's text messages and read them.
mSpy 
mSpy is one of the most mainstream wireless observing applications with more than 1,000,000 clients. It's anything but difficult to utilize. You should introduce the mSpy application on the target device (the telephone you are observing); at that point, initiate it utilizing your authorization digits. When it is completed, the user will have the option to screen the telephone's action distantly.
When this app is actuated, you can sign in to the online gateway to get to data gathered using the objective telephone, for example, messages (writings and social media applications), incoming and outgoing calls, perusing history, and location area. mSpy application is anything but difficult to utilize yet. Moreover, it has many progressed highlights, including web-based media observing, keylogger, no-jailbreak form, parental controls, and that's just the beginning.
Highlights
Online Media Screening: mSpy trails your youngster's movement on your kid's social media applications such as Instagram, Viber, Whatsapp, and many more
Keylogger: Helps in saving each keystroke made by the client. On the off chance that your youngster utilizes a texting application that mSpy can't follow legitimately, you can even now observe each keystroke composed.
No Jailbreak Solution: The mSpy programming licenses the user to watch out for your youth's phone without modifying the internals. This process works by pulling data from iCloud fortifications.
Parental Controls: mSpy is also utilized in paternal control programming for smartphones. Permits guardians to impede improper sites and approaching calls. Furthermore, the user could have access to control applications on your kid's device.
SpyBubble 
Need to keep an eye on the android device of your boyfriend? The least demanding approach is by using SpyBubble. Introduce software to the desired cell phone you need to keep an eye on. Sign in using accreditations. It couldn't be less complex. There is no compelling reason to attach the Android device to utilize this application.
It doesn't have the same number of highlights as mSpy; however, it's an extraordinary application for the individuals who need to spy without establishing or using the device. It has the majority of the highlights you're probably going to require.
Highlights
Continuous Location Tracking: Know where they are dependably and know where they are going. Track their distant region history and current area. Domains are showing up on a guide on the affiliation's site.
Record Phone Calls: Record all moving nearer and dynamic approaches to manage your watched telephone. You can download these stories to your PC or listen genuinely from your web account.
Spy on Text Messages: Read their writings, even those that have been killed.
Spy on Pictures: Photos on their smartphone replicate the record on the dashboard.
Perusing History: Track which districts they've visited and what they've looked for.
In case you're searching for a minimal effort spy application for Android, SpyBubble ought to be at the head of your rundown. It's seriously valued, offers numerous helpful highlights, has an easy-to-use web interface, and it's extremely simple to utilize, in any event, for amateurs.
FlexiSPY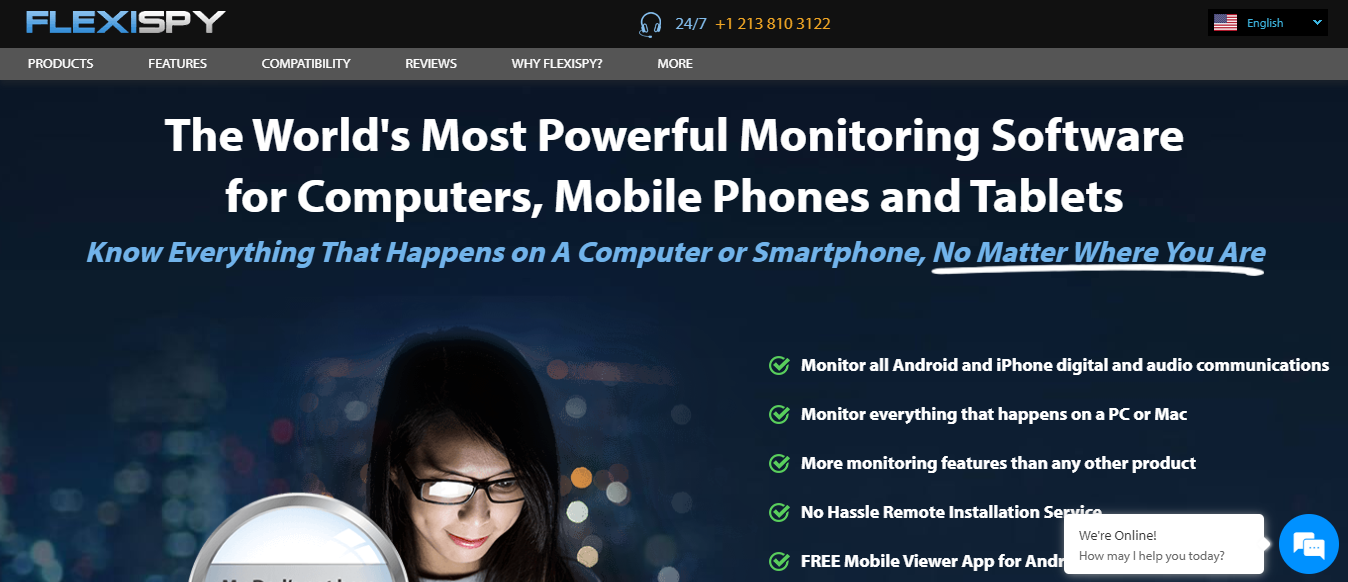 FlexiSPY, the component amusing and amazing cell phone spy application. It is not many government operative applications to offer, something many refer to as Call Interception. You don't need to root the phone to use this application.
If you decide to jailbreak an iPhone, the FlexiSPY spy application can be utilized. If it is installed, stealth mode is activated. It saves each client movement, inc call chronicles, call logs, location, messages, messages, photographs, online media, and texts (Facebook, WhatsApp, Skype, and so forth.), and the sky is the limit from there. All the information gathered can be seen through an online entry or versatile application.
Highlights
However, if you need further developed highlights, here are some given below.
Live Call Intercept: Intercept a call and tune in on the discussion.
Record Phone Calls: Remotely record all calls they make and get on their wireless. All call chronicles are transferred to your FlexiSPY control board as MP3s.
Record Surroundings: Distantly actuate the mouthpiece and perceive the surroundings. The user can likewise record their mobile phone's environmental factors whenever. All chronicles are recorded in the dashboard.
RemCam: Distantly initiate the application and snap a photo to see the telephone's environmental factors.
Hoverwatch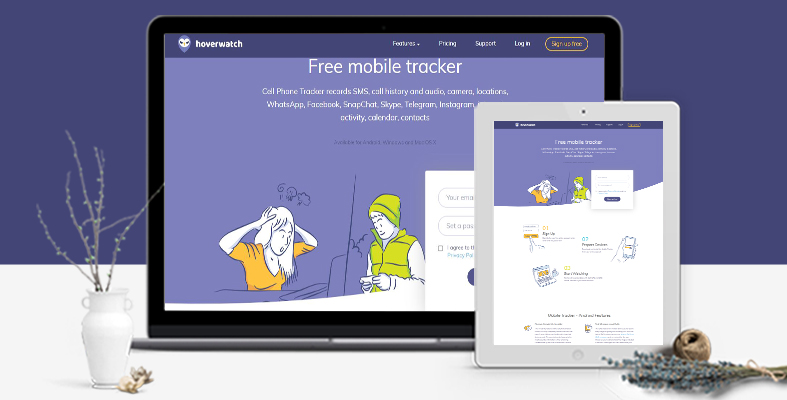 Hoverwatch parental control application that follows messages call logs, zones, and web persuing history. Suppose you wish to screen the turns of events and exchanges of your significant other. This spy app licenses you to perform using a sheltered Web entryway. The application's edge is essential as well as regular. You can hence easily read your boyfriend's text messages with the help of this application.
Highlights
Free Trial: This app gives 3 days trial to try this beautiful application out and perceive how it functions yourself.
Record Calls: Download and record from the observed telephone and hear them out whenever.
Camera Tracer: Yield photographs of anybody attempting to open the gadget.
Catch screen captures: Remotely snap screen captures of the client's gadget.
How can I see who my boyfriend is texting without his phone?
Besides spying applications, you can hire a hacker if you want to use the other method to see who your boyfriend is texting. 
Though this is the least recommended way to hack your boyfriend's text message, you can choose this option if you have the money. But the amount of data you can see entirely depends on the hacker. In addition, many online hackers only focus on making pockets tight with money.
So be thoughtful and decide for yourself before choosing this method.
How to check boyfriend's messages without touching his phone for free?
None of the methods mentioned in this article works well more than the spying applications to check the boyfriend's text messages without his phone. But if you still want to know other ways to read your boyfriend's messages, you can scroll down.
Ask for permission
Directly asking for your boyfriend's permission is pretty simple. If you suspect your boyfriend is cheating on you, make him confess. Tell him you want to read his text messages, and if he is ready to give you his phone, then congratulations. You can check his phone for free without wasting any energy and money.
But if he denies it, then it is a red signal. There may be something he is hiding. So, you can check it while he is out, leaving his phone at home. 
This method may not be effective as there is a chance for your boyfriend to delete the chat conversation before handing over his phone to you.
How can I get my boyfriend's messages sent to my phone?
If you want to get your boyfriend's messages sent to your phone, you can contact a Network provider.
I also recommend you use the MobileSpy.io application as it works best. But you can also contact your Network provider.
The network provider can provide you with all the text messages of the last 90 days. If you have the login credentials of your boyfriend's account, you can see all his text messages through the providers.
Conclusion
All the applications referenced above are first-class and work incredibly with Android gadgets and iOs gadgets. Besides, every one of them can be covered up on the objective Android telephone. If the gadget isn't established and you're somewhat confused while settling on the last decision, then we suggest you go for MobileSpy. With this, we trust you'll, at last, have the option to choose which application you ought to go for.
I am so grieved if your significant other was undermining you and you discovered proof of it. You can now easily read your boyfriend's text messages with the help of this blog. Whatever you choose to do pushing ahead, I need you to realize that you are a lady meriting an unwavering and submitted love, and you should never let anybody make you suspect something.