How Can Parents Monitor Instagram Safely?

How Can Parents Monitor Instagram Safely?
Social media, being a part of day-to-day life activity, has both advantages and disadvantages. The internet world has made parents worry about their children's web-behavior. Parents have no idea what their kids are doing on web platforms like Facebook, Instagram, Tinder, and other social apps. Here, I have listed some of the solutions for parents to monitor Instagram, which can be used for other social media apps.
Instagram is one of the best-known apps on social media. There are more than one billion active users around the globe. Instagram provides a platform where users can post photos and videos online. Users can also edit those photos & videos. You can also post short 15 sec stories of your daily activities. The story you added to your profile will last for 24 hours. This is a free app and is available on both iOS and Android devices.
The photos and videos you have posted will appear on your Instagram profile. Users who have followed you can see your post in their feeds, and you can also see other users' posts whom you have followed.
Users can communicate with other users. You can like other users' posts and can comment on their posts. You can also share your content on Facebook, Twitter, and Tumblr with just one toggle click.
Is Instagram Safe for Kids?
Your kids need to be 13 or over 13 years old to use Instagram, but there's no age verification to make an Instagram account. If your kids are tech-savvy and know about emails or phone numbers, they can make their account. By default, your kid's Instagram account will be public and can be stalked by other users. There is a problem with privacy settings on Instagram.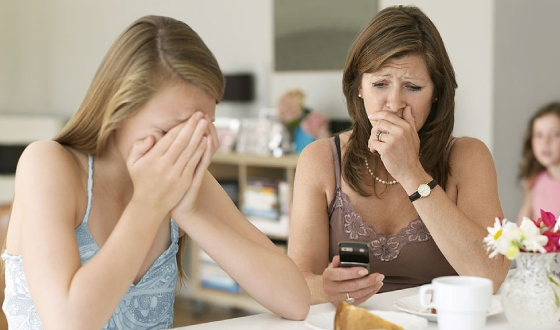 For kids and even teens, Instagram is a dangerous place to be. There are lots of inappropriate images, videos that your kids may stumble on. There are more than 1 billion users. This doesn't mean that every user is genuine. Your kids might be groomed by a stranger, and you will not be aware of it.
Your kids can receive harmful and abusive comments, messages. The major issue of every social media is that kids are getting addicted. Kids, teens, and adults are doing sad fishing on Instagram. Compared to other social media sites, sad fishing activities are mostly occurring on Instagram.
It's better to restrict your underage kids from using Instagram. There are no built-in parental control settings to monitor your kid's Instagram activities. So here you can find the best solutions for parents to monitor Instagram safely.
1. Parental Control Apps
The parental control app is a third-party app where parents can monitor all the activities on digital devices. It is one of the best solutions for parents to monitor their kid's Instagram safely. You can choose any free and paid parental control apps to spy on your kid's Instagram account. But most of the free apps will not provide you the features to monitor social networking sites. The best two parental control apps are as follows.
i) Fenced.ai
Fenced.ai is the best parental control solution for your kids. This app provides three different solution packs: businesses, schools, and parents. To monitor your kid's Instagram, you need a paid plan which is affordable compared to other parental control apps. fenced.ai provides social media monitoring features where you can monitor all the activities of Instagram.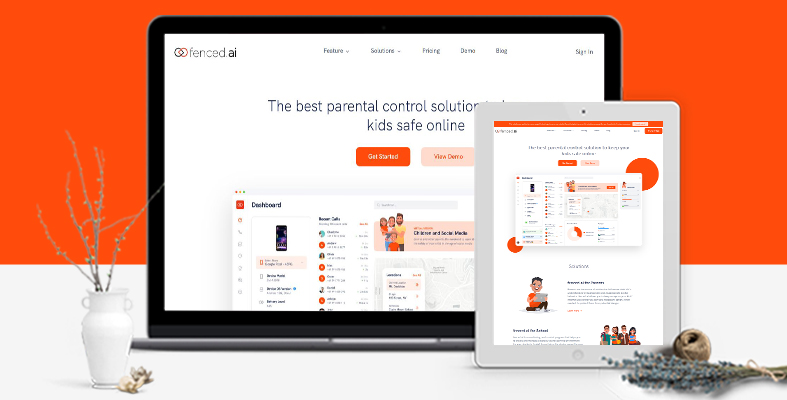 With fenced.ai, you can:
check their messages and can know with whom your kids are talking
check their comments.
Monitor all their shared posts on Instagram.
Get to know who they are following and their followers on Instagram
check their activity history to see which link they have visited.
Safely monitor all these activities remotely without knowing them.
ii) MobileSpy.io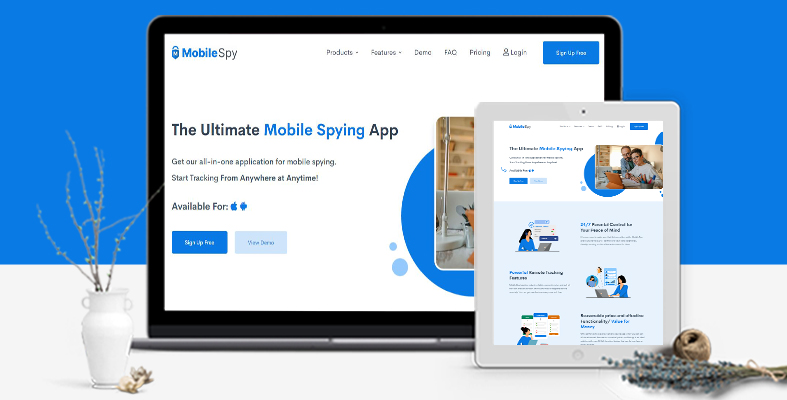 MobileSpy is also the best parental control app for monitoring social media. It only provides social media monitoring options, and it's an easy dashboard. It's not that expensive compared to other parental control apps. You can monitor all the events on Instagram. It provides 24/7 detection features to monitor your kid's activities and search for inappropriate activities that might be harmful to your children.
2. Create a New Profile
This solution isn't effective as parental control apps. Parents will not be able to monitor their kid's Instagram. Still, it can be feasible to know your kid's activities on Instagram as many kids and teens will not add their parents on Instagram.
So it's better to create a new profile and follow your kids on Instagram to watch their activities. There's a limitation, and you can only monitor their posts, followers and can check their stories.
You can't check their messages and their archive content. You also can't check their activities log on Instagram. This's a safe solution but not an appropriate way to monitor your kid's activities on social networking sites.
3. Get your kids' ID credential
It's always better to ask your kids to provide them with their ID credentials. You can add their account to your Instagram profile. Go to your profile and down the option hold the profile button to add an account.
Now, you will have access to your kid's account and check all their Instagram activities. You can check their message, photos, followers, and many more. You will also receive their notification on your device.
But the main problem is that not every kid will provide their account to their parents. They also want their privacy and freedom. So, it's better to have a conversation with your kids and make them aware of the digital safety they need to follow.
Safety and Privacy Settings That Parents Should know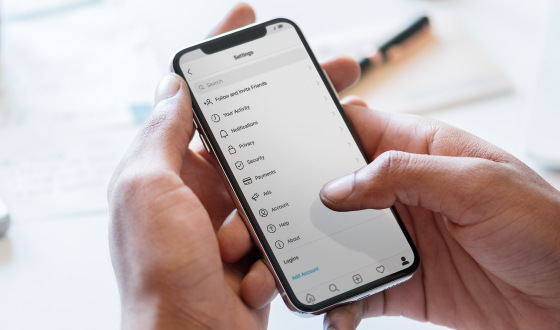 There aren't any parental control settings available on Instagram, but there are many features & settings that help mitigate the danger of social media apps. So here are the privacy settings that every parent should know. You should follow these steps to make your kid's Instagram safe.
Private account
Instagram sets your profile by default. It will be better to make your kid's account private. Other users won't be able to watch your kid's profile. By making your kid's account private, they will get a request notification to accept other users or not.
If you are monitoring them with the parental control app, then you will also be notified. You can accept or deny the request. The steps to make an account private are as follows.
Step 1: Open the Instagram app and click on your Instagram profile.

Step 2: On the top-right corner you will see the three-line button, click on that button.

Step 3: Go to the "settings" options and click on the "Privacy" option.

Step 4: Turn the toggle button on to make your account private.
Unfollow Users
You can check your kid's following profile. If you find any social influencer or public profile posting inappropriate or abusive content, you can unfollow them. You can unfollow the user from their profile and click the unfollow option or go to your kid's profile and see their following options and unfollow them. Their posts will not appear on your kid's Instagram feeds.
Block Comments
It's important to enable the comments setting. As per comment settings, only listed users can comment on your kid's posts. You can choose the options like people you follow and your followers, people you follow, and your followers. You can also choose any user, and they won't be able to comment on your post.
Furthermore, you can also hide offensive comments. Here are the steps to enable comments setting:
Step 1: Go to your Instagram settings.

Step 2: Click on the "Privacy" options and tab on the "Comments".

Step 3: Now you can choose any "allow comment from" and "Block comments from"

Step 4: Click on the toggle button to hide offensive comments.

Step 5: You can also filter the comments. Enable the "Manual Filter" and enter the word or language you want to filter from your kid's profiles.
Report Inappropriate Posts and Profiles
You can report and can block any posts or profiles. It will also help to block inappropriate content appearing in your kid's feed. Make sure you also teach your kids about this setting so that if any adult content or fake profile appears on your kid's Instagram, they can report or block it. Here are the steps to report any inappropriate posts and profiles.
Step 1: To report posts. Click the three-dotted button(…) and report the post as spam or inappropriate.

Step 2: To report the profiles. Go to the user profile and click on the three-dotted button(…) and you can report the profile.

Step 3: You can also block any profile with the same procedure just click on the block options.
Conclusion
Therefore, If you want to monitor your kid's Instagram safely, the better options will be the parental control apps. It is one of the best solutions for parents to monitor Instagram.
You can remotely monitor your children's Instagram activities and make sure you enable all these settings. You can also mute other users' posts and will not appear on the Instagram feed. Also, you can restrict accounts that help to protect your kids from inappropriate posts, comments, and strangers.
Read More: Is instagram safe for your kids