Qustodio Vs. Net Nanny | Parental Control Software Comparison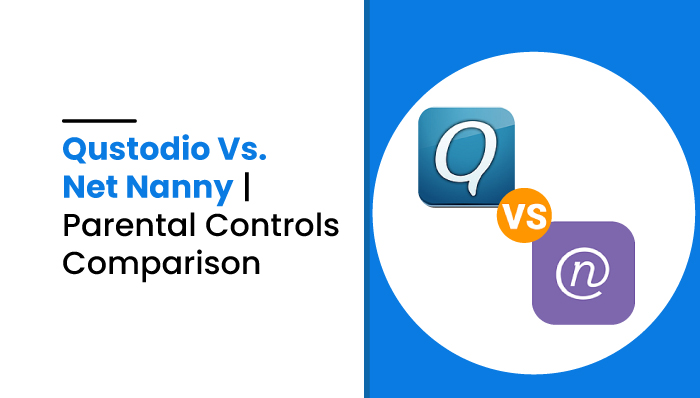 Qustodio Vs. Net Nanny | Parental Control Software Comparison
In this blog, we will compare Net Nanny and Qustodio parental control software to see the safer and best solution for children.
Parents nowadays allow their children to use mobile phones without parental control services to stay connected with their friends and be updated on new information. Even young children use iPads and tablets to interact, while teens are considerably more into chatting.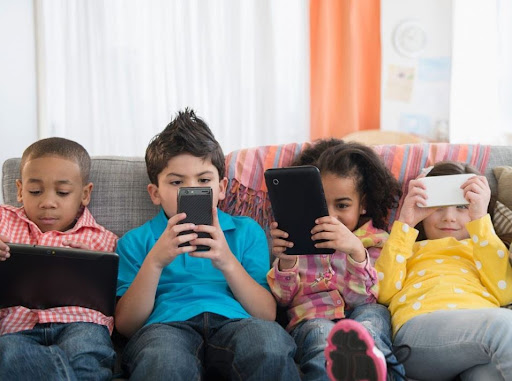 Because the younger generation is so engrossed in today's technology, parents encounter several issues considering the advantages and risks of allowing their children so much independence. It exposes youngsters to internet threats and content that could harm your child's online security and privacy.
Fortunately, many popular parental control apps and spy apps include many parental control services like internet filters, monitoring, and tracking features, such as Net Nanny and Qustodio. Parents can use these apps to monitor and control their children's online activity and increase online security.
Net Nanny Vs. Qustodio | Parental Controls Comparison
Nowadays, parental filters and monitoring apps are the most required software that gives parental control services with specific features for your children and family's privacy and home security. However, selecting the particular parental control utility for your family might be difficult. 

Therefore, to help you make this essential parental decision, we've put up a quick reviewed comparison of two of the market's top and best parental control apps: Net Nanny vs. Qustodio.
Net Nanny vs. Qustodio: Features contrast.
Website filtering and blocking feature
Qustodio allows you to robust web filtering features tags such as gambling, sexual content, and inappropriate websites. It contains around 29 categories, such as social networking and sharing, and the main disadvantage is that it does not provide a custom filter.
Whereas,
Net Nanny provides customizable web blocking filters and protection features of 14 categories that allow parents to add many keywords and items to the web filter and allow, prohibit, or set notifications for inappropriate websites.
Limiting and scheduling screen time feature
Qustodio is a good parental control solution tool for monitoring children's screen activity. Parents can preset daily limitations for each device or schedule access to the gadget with parental control utility and limit it to specific hours. However, the scheduling choices are limited as the shortest possible time gap you can allow is one hour.
Whereas,
The Net Nanny app allows you to set limits on how much time your child spends on the web or how much time he spends on certain applications on his tablet or iPad. You may also restrict internet access for a certain period.
Social media protection feature
The Qustodio social media tracking features enable parents to monitor their child's actions on multiple social media applications such as Facebook, Twitter, Instagram, and WhatsApp. It also has customizable app blocking features that prevent social networking applications from being used.
Whereas,
Net Nanny's social media protection allows parents to easily block social media apps they don't want their children to use. Parents may prefer to restrict all Social Media services or allow or block specific ones with customized app blocking features controlled from the Social Media Protection panel.
Youtube monitoring feature
Qustodio has a YouTube monitoring function that allows you to see what videos your children view and search on Youtube. It's a great feature, but it's only available on Android, Windows, and Mac devices.
Whereas,
Net Nanny offers a YouTube protection feature that delivers summarized YouTube reports and notifies you when your child accesses inappropriate information. It can be restricted from devices running Windows, Mac, Kindle Fire, Android, and iOS.
Location tracking or geofencing feature
Qustodio advanced geofencing feature lets you know where your child is or where they've been. Family Locator can monitor Android and iOS devices and is available through the Parents' App. This feature is accessible to Premium subscribers only.
Whereas,
The Net Nanny geofencing function allows you to track when your child departs or enters a geographical location you select on a map, such as your home or school.
Net Nanny vs. Qustodio: Additional Features.
Qustodio and Net Nanny have been the greatest and most complete parental control software, with many cool additional features different from each other. 
Net Nanny additional features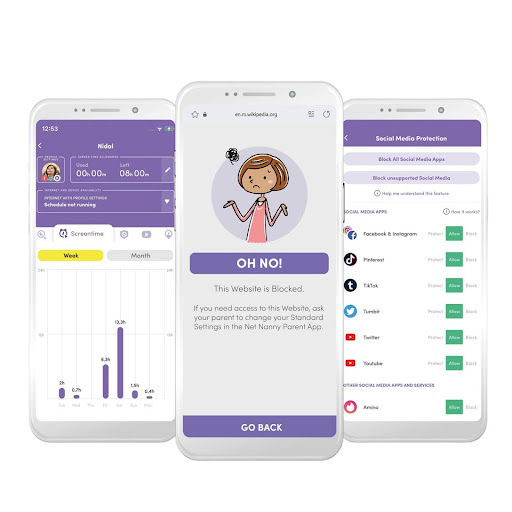 Mask profanity is a unique parental control feature in Net Nanny, which blinks abusive words and terms or hides photographs with adult content on the child's gadget without spoiling their online presence.
Net Nanny's social media protection feature level is higher than Qustodio as it covers many social media apps like Facebook, Instagram, Twitter, Tiktok, And Youtube. 
Net Nanny not only monitors the social media apps, but with the protect feature. It also actively scans the contents over certain social media applications and filters them according to the criteria you choose.
Uninstall protection feature
The uninstall protection feature in Net Nanny enables an additional passcode protection feature, preventing children from uninstalling the app.
Qustodio additional features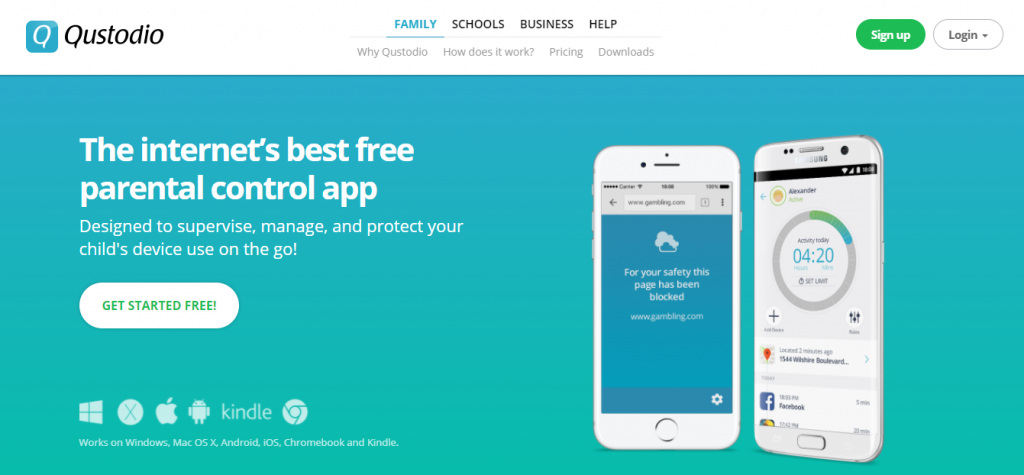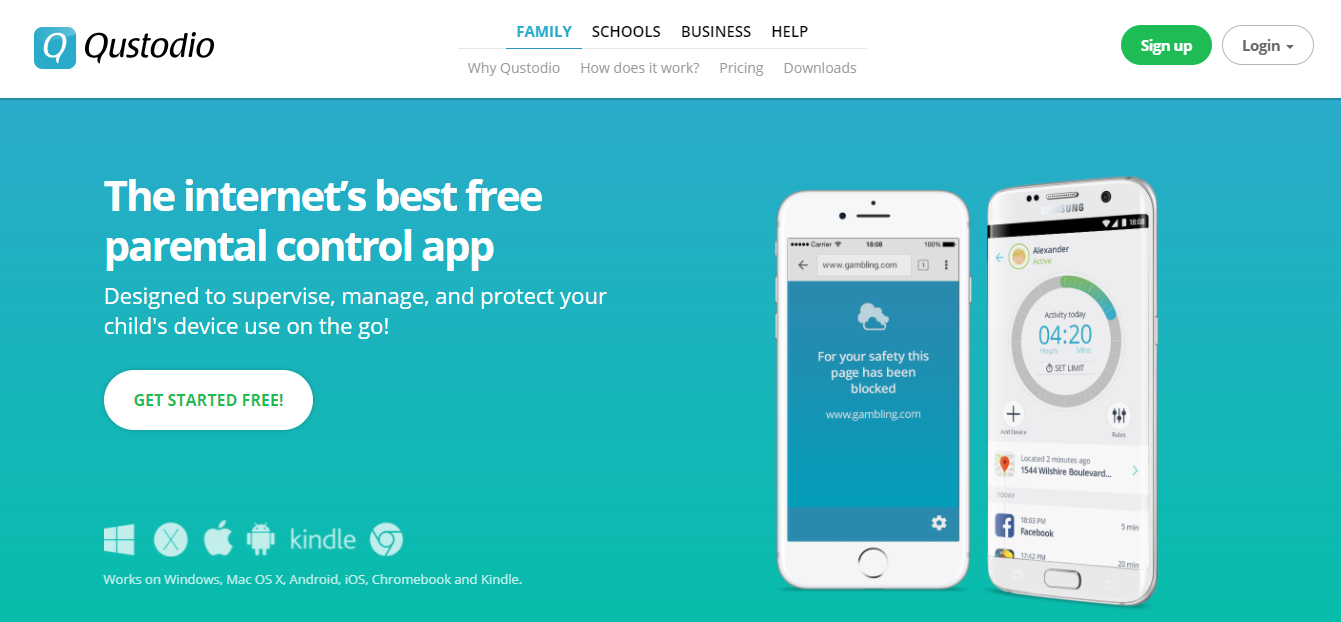 View Calls & Text Messages
The Qustodio app control provides specific advanced features of texting and calling. It allows parents to manually adjust call and text settings, add or restrict child contacts, and also track call and chat activities.
Moreover, Qustodio will give you the chat and phone report in the free edition without any additional information. But, the premium edition of Qustodio delivers an alert when your child calls or messages anybody; it also reveals the exact information of the contact information. This feature is unavailable on Net Nanny.
The Qustodio comes with a special panic button feature, a quick and simple option for your child to share their location and alert their parents in an emergency. This feature is available only in the android device of Qustodio.  
Qustodio vs. Net Nanny: Price comparison
Qustodio Pricing 
There are two versions of Qustodio: free and premium. However, the free package only supports one device and has limited features. The premium package cost includes three different plans with Qustodio discount code:
Small plan

: It covers five devices for $54.95 annually. 

Medium plan

: It covers ten devices for $96.95 annually.

Large plan

: It covers 15 devices for $137.95 annually.
Net Nanny Pricing
Net Nanny parental control app doesn't offer any free version. The premium package cost of Net Nanny also includes three different plans:
Small plan

: It covers only a single device for $39.99 annually.

Medium plan

: It covers five devices for $54.99 annually.

Large plan

: It covers 20 devices for $89.99 annually.
Qustodio vs. Net Nanny: Which is easy to use?
Net Nanny is one of the oldest parental control software that has been in use for many years. but its interface is outdated and dull.
Qustodio has a pleasing user interface that is built on its major theme color. For instance, on the main screen, you will discover all the major parental control tools together with a daily summary report.
However, in terms of usability, both parental software is relatively simple to use.
Qustodio vs. Net Nanny: Pros and Cons
Qustodio Pros
Supports both PCs and smartphones.

Maintains 30-day location data.

Messaging and call tracking is provided.

The

panic button feature

on the child's app triggers the alert in an emergency.

Moreover, has an attractive user interface.
Qustodio Cons
The

'social media app monitoring'

feature is limited to Facebook only.

Inaccurately sends location notifications.

Expensive.
Net Nanny Pros
Supported by multiple platforms.

Comes with powerful parental control capabilities.

Allows blocking sites and applications.

Pause button available for inappropriate sites.
Net Nanny Cons
Unattractive user interface.

No free or trial version is available.

Call, and message tracking is not available.

No panic button feature.
Qustodio vs. Net Nanny: Who wins?
After closely comparing the two parental control apps in our Qustodio vs. Net Nanny comparison, you may wonder which one is the winner?
Well, both the apps provide strong parental control solutions, and you may select either of them according to your needs and requirements. 
Qustodio is better if you want:
A free version.

To track and monitor the calls and messages of your child.

A panic button feature for an emergency alert.

An attractive user interface.

An advanced geofencing feature.
Net Nanny is better if you want:
A customized app blocking and internet filtering option.

A protect feature for monitoring child social media activity other than Facebook.

To protect more than 20 devices at a cheaper value.

Your child is smart enough to uninstall the app.
Conclusion
Finally, after a detailed comparison of both the parental control apps, it is clear that both hold strong parental control capabilities. 
Every parent knows which features are the most important and user-friendly for their family, how many devices must be monitored, and the like. So, this was only a means of perspective to see the capability of both the parental control software, Net Nanny and Qustodio, to make the best choice possible.