How to turn off internet access at night

How to turn off internet access at night
Having internet access at night could harm one's physical and mental well-being. Turning off the WIFI or other internet connectivity at night protects you and your family from various internet hazards. Therefore, it is always necessary to learn how to turn off internet access at night.
Internet connection has made life much simpler for households in the digital era. Nowadays, people easily connect to the internet using a WIFI router or cellular network. But hardly anyone can think of the negative impacts of internet access, especially at night.
The idea of parents turning off Wi-Fi at night might be strange to your kids, family members, or even yourself. Medical and cybersecurity experts claim that turning off internet access at night can protect your family from various harmful EMF radiation exposure, health issues, hackings, or cyber-attacks. So turning off the WIFI router or other internet connection at night time is not only safe but wise.
In this blog, we'll see the various reasons to disable your internet connection and learn how to turn off internet access at night time.
Reasons to turn off your internet connection at night
Here are various reasons why you need to turn the internet off in your house at night time:
Protection from harmful EMF radiations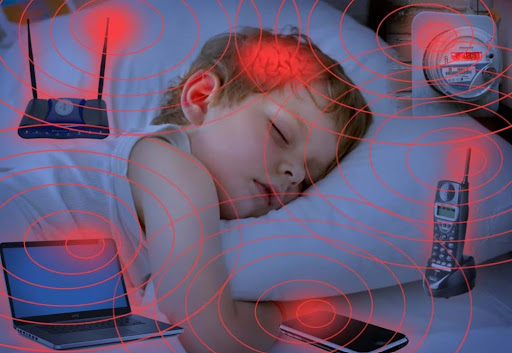 Excessive WIFI usage can lead to overexposure to electromagnetic fields (EMF) that can cause various physical and mental health issues such as insomnia, anxiety, stress, reduction in cell growth, lung problems, chest problems, headaches, and many more. 
Since some individuals, especially children, are more vulnerable to EMF radiation, medical experts show concern about the long-term repercussions of continuous exposure to EMF through WIFI. So shutting off Wi-Fi at night can ensure your family's EMF protection.
Security risks
Leaving your internet-connected devices during your bedtime could bring major security risks. A committed hacker can stay all night and test your digital barriers hacking your device anytime.
Turning off the Wi-Fi modem is the simplest approach to stop cybercriminals from accessing your internet-connected devices. Hackers could sneak into your secured network, but only if connected to the internet.
Mental health
Nighttime internet usage is often termed as "Internet rush hour". A report from Statista says that in 2021, there will be more than 4.66 billion people using the internet and is predicted to have nearly 5.63 billion users by 2025. So, undoubtedly people who spend a lot of time accessing the internet in the middle of the night are more likely to have mental health problems like a rise in anxiety and depression, restlessness, annoyance, addiction to the internet, and more.
So the simple formula to know how you can get off the internet is to manage your internet timing and turn the Wi-Fi off at night.
Kids online safety
Without any parental control or supervision, kids and teens accessing the internet late in the middle of the night increase the risk of them being exposed to inappropriate content well above their age. If parents turn off Wi-Fi at night, it will ensure their kids' protection with less exposure to online threats.
If children are given open access without specifying their internet time, they might be exposed to several inappropriate kinds of stuff such as pornography, cyberbullying and online threats, violence and abusing videos, and many more. As a result, the impact of these things could be very critical for your kid's growth. 
So it is parents' should be responsible to shut off Wi-Fi at night for their kids' online safety and letting them have a good sleep.
Energy consumption
Most people are unaware of how much power their WiFi uses at night. It is better to save some money rather than utilize unnecessary electricity. Moreover, if you use volume-based internet service, your internet bills could reduce by a third if you turn the internet off at night.
Ways to turn off internet access at night 
There are different ways you should learn how to disable internet access at night.
Configure Wireless Scheduling on Router
Almost in every router, it is possible to schedule an automatic turn-off for the WIFI router known as "Wireless Schedule" using the WIFI modem's wireless setup. You can use the wireless schedule feature to turn off your Wi-Fi network access point radios during any specified time. 
How to turn Wi-Fi off at night using "wireless schedule"? 
If you're thinking about how to restrict internet access at a certain time using the "wireless schedule feature," then here's a step-by-step guide:
Open the

internet browser

on your device.

Now open the

admin login page

of your Wi-Fi router from your

ISP

official website/app or use your router's

IP address

. 

Enter your router

login credentials

once the login screen is displayed. If you don't know your login credentials, then contact your

ISP

.

After logging in, go to the "

Advanced

" setting and click "

Advanced Setup

".

Now select "

Wireless Settings

" and search for any

wireless scheduling

option available.

If the option is available, you can schedule your internet timing with a

Start

and

End

time. You can turn off the internet at your specified time and days.

Apply

all the settings and click on "

Save

".
WIFI scheduling using an external switch
If your Wi-Fi router doesn't have a wireless schedule option, you can use a physical switch for Wi-Fi scheduling such as smart plugs to easily turn your internet on and off. You can look for outlet timers for your house if you don't have one. 
How to schedule the internet time using an external switch?
If you're thinking about how to restrict internet access at a certain time using an external outlet timer, then here's a step-by-step guide:
Unplug your

Wi-Fi router

.

Now plug in the

outlet timer

into the same outlet of your Wi-Fi router.

Now set a

schedule

for your router according to the outlet timer's instructions.
Reconnect your Wi-Fi router after you have configured the schedule. Your timer will be set, and the router will be able to turn off the internet at night.
Disconnect your WLAN cable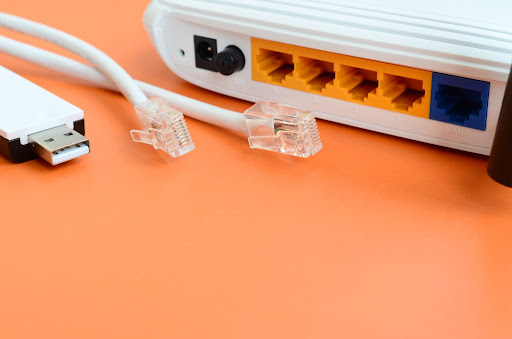 To turn off the internet at night is easy by disconnecting your WLAN cable. If you have ever plugged out a cable from a telephone, then you might be familiar with this process. The only tedious part is that you have to manually disable the Wi-Fi network every night. 
Disconnecting WLAN cable can be effective for small kids as they might not know how to plug in again to turn on the internet. If you do not know how exactly to disconnect your WLAN cable, then here's is a handy guide:
Find out the exact

WLAN cable

connected to your router. It resembles a telephone wire with a thick plastic connector.

Press on the

plastic connector

up to down ( or vice versa) to release from the router.

Now

plug out the cable

from the router (don't release the press ), and the internet will be turned off with the router being on.
Turn off the router switch each night
It is one of the easy processes to turn off the internet from phones or other devices in your house. You can turn off the router's switch manually each night to disable the internet connection in your house. But the drawback of this process is any family member could turn on the switch easily or use cellular data.
Use parental control apps
If you are concerned about your child's daily social media apps usage or other internet activities, especially at night, then you can use a parental control app to turn off internet access. Using parental control apps, you can block websites on Android and iOS devices or other social media apps that lead to restricting internet access at certain times. Some routers also include parental controls which you can consider using.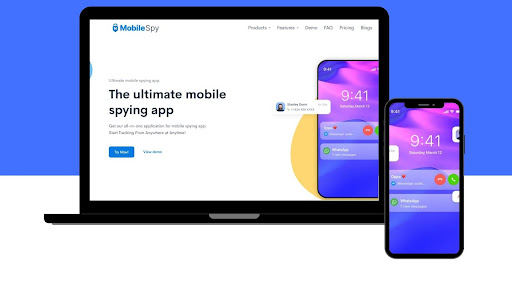 We recommend you use the MobileSpy app for parental control. As with MobileSpy features, you can block your kids' internet access and limit their screen usage at nighttime. Moreover, you can monitor their device usage and block other apps used by your kids without any internet connection.
Final Words
Even if the idea of shutting off your internet connection at bedtime might make you impatient, choosing sleep and safety over scrolling Facebook or Instagram is way better.
We all know how simple it is to keep an eye on our kids during the day, but what happens after you go to bed might be scary. Learning how to get off the internet and being used to turning off the internet at night is a conscious choice in today's digitally connected world.