How to catch a cheating girlfriend?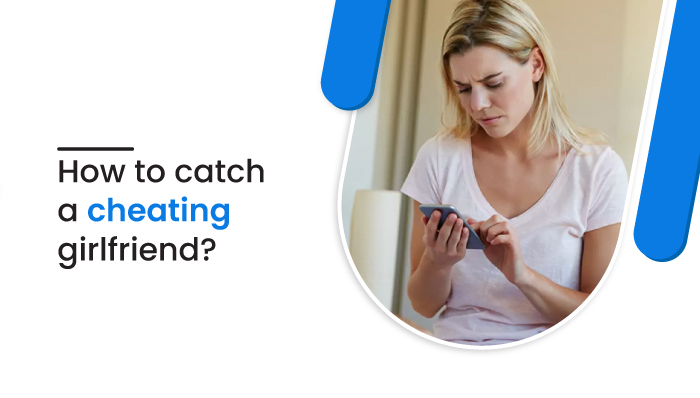 How to catch a cheating girlfriend?
Is your girlfriend's behavior changing lately? Is she working out more, dressing differently, being on the phone day-night, sending continuous text messages, ignoring you, or utilizing a new enticing intense romantic fragrance? There could be no reasons for the changes, and she may seem to be quite unexpected as she might be cheating on you. If you've been thinking the same thing, this blog will show you how to catch a cheating girlfriend.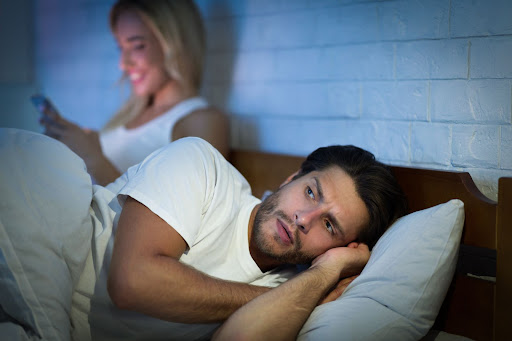 Most people consider cheating to be a deal-breaker, unaware of themselves being with cheating partners.
Before knowing the best way of catching cheating partners, you must first know the signs of unhealthy relationships and be sure if your partner is cheating on you. Men often misinterpret the scenario, feeling their girlfriend cheated on them, eventually ruining the relationship.
Sometimes you get a strong instinct that your girlfriend is cheating on you, but you lack evidence. In such a situation, concealing your thoughts isn't the solution. Resolve your doubts with your girlfriend instead of having a complicated relationship. 
But if you don't want to hold a conversation with your girlfriend as her clarifications may be unrealistic and you strongly believe your girlfriend cheated on you, don't go anywhere. In this article, we'll show you how to catch a cheating girlfriend using the most effective methods.
Signs that your girlfriend is cheating on you
Cheating girlfriends can be hard to spot, but there are some signs that may indicate your partner is being unfaithful. Here are five signs of a cheating girlfriend: 
She withdraws from you emotionally and physically – If she suddenly

starts avoiding physical contact, eye contact, or conversations

with you, it could mean she's hiding something from you. 

She has become

secretive about her phone/computer usage

. If your girlfriend suddenly becomes very protective over her devices and won't let anyone else use them, this could be bad signs of infidelity. 

You catch her

lying about where she's been or who she's been with

– This is one of the most apparent indicators that your partner might not be telling the truth when it comes to their whereabouts.  

She

avoids introducing you to new people

in her life – A cheater might try to keep their affair on the down low by avoiding introducing any new people they meet into their lives as friends or acquaintances.  

You notice changes in how often/when they're available– If they suddenly

become unavailable at certain times, comes home late

(or for more extended periods than usual), this could indicate something suspicious behind closed doors.
Best way to catch a cheating girlfriend online
There could be clear signs that your girlfriend is taking you for granted, and you might want to know the best way to catch your cheating girlfriend red-handed. 
Use spy apps
Using a Spy app is the most effective and best way to catch a cheating girlfriend. If you suspect your girlfriend is cheating, you can use licensed software to spy on her cellphone wherever she is. Without touching the target phone, you could access phone tracking features such as text messages, call records, and so on. As the app will be accessed and controlled through your device, you can operate it in stealth mode on the target phone with no changes required. 
One of the most trusted and recommended app is MobileSpy which is the ultimate solution for spying and catching your girlfriend cheating on you.
MobileSpy: The best spy app to catch a cheating girlfriend

MobileSpy has certainly established itself as one of the finest spy apps for spying on a target. The software features a very well-thought-out and user-friendly design, making it easy for you to monitor your target's device. With MobileSpy, you can easily track all of your target's activities, including call history, GPS location, text messages, WhatsApp, Snapchat, Facebook, browser history, and more in absolute stealth mode.
If you have reason to believe your girlfriend is cheating on you, then MobileSpy can help you expose her with its extensive features. Here are quick highlights of MobileSpy features that can help catch your cheating girlfriend.
Social Media Tracking
If you are concerned about how to catch a cheating girlfriend

on

social media

sites like Facebook, Instagram, or WhatsApp, MobileSpy allows you to

spy

on your

girlfriend's social media accounts

. You can track the entire social media activities remotely and determine if your partner is cheating on you. 
Track phone activity
Using the MobileSpy call tracking feature, you track and record

your girlfriend's Calls, Contacts, SMS, and Sim Card Information along with the location of the remote device.
Application Features
Using MobileSpy, you can spy on popular applications

and web data along with browser data in your girlfriend's phone. Once you access the

browser history

, you can easily get her login credentials of various messaging apps she uses the most. You can also track her phone's email and

access other messaging apps

that help in catching your girlfriend cheating.
Location Tracking
With MobileSpy's location tracking feature, you can track your girlfriend's device

's GPS location and history. With the geofence feature, you can get

location alerts

to keep track of your girlfriend's activities, such as where she goes and who she meets the most. 
Stealth Mode
When you track your girlfriend's device, she might suspect you are following her anonymously

, which can lead you both to pick fights. MobileSpy runs in a complete

stealth mode

that does not let your girlfriend know she is being tracked.
How to catch a cheating girlfriend online using MobileSpy?
Using the MobileSpy spy application is the best approach to find out if your girlfriend is cheating on you. If you wonder how to catch a cheater using MobileSpy, here's a quick guideline:
Firstly, go to the official

mobilespy.io

website and

register

for your MobileSpy account. Once you register, you will receive your email address in your email.

Install

the MobileSpy app on your girlfriend's cell phone.

Using

your MobileSpy login credentials,

sign in

to your account.

Now you can

start spying

on your

girlfriend's device remotely

using the MobileSpy features.
To monitor a device, you will need physical access to your partner's phone. Also you might be in a long-distance relationship and wonder how to remotely install the app to catch your cheating girlfriend. To remotely install MobileSpy you can create a spam link with the MobileSpy installation app. Once she opens the link, the app will install on her Android device. If she uses iOS, you can use her iCloud credentials to remotely install the app.
Other ways to catch a cheating girlfriend 
Here are some effective tricks to catch and get over a cheating girlfriend fast:
Hire a Private investigator or spy

You may contact a private investigator or relationship experts to spy on your girlfriend if you prefer a more traditional approach. Employing a private investigator for cheating boyfriend or girlfriend can be more expensive than using digital spyware like MobileSpy, so don't waste money on baseless assumptions.
As an alternative, you could ask your friend or someone close to you to watch your girlfriend's activities.
Use a keylogger
Keyloggers can be downloaded on a pc or laptop and operate in the background, undetected. These apps could track the suspect's activities and monitor their device movements, keystrokes, messages, websites visited, and even record them using the pc. Strange, yet advisable if you want to catch your cheating girlfriend.
If you want to remotely install a keylogger on your girlfriend's device, then you can use a phishing link attached to the keylogger. When your girlfriend clicks the link, the keylogger software will install on her device.
Create a fake account
When someone asks how to catch a cheating girlfriend on social media platforms such as Whatsapp and Facebook, the easiest solution is to create a fake account. 
Create a profile that seems to be genuine and send a friend request to your girlfriend. Using chats, you may get connected with her and, over time, begin to flirt with her. Notice if your girlfriend starts to react and flirt with you. Ask her to go out for a date, and if she accepts, meet and confront her.
Surprise visits
Cheaters depend significantly on their partner's routine since it enables them to enjoy their temptations without fear of being discovered. Catching a cheating girlfriend is identical to catching a cheating spouse, which is difficult when well-versed in your daily routines.
Change your everyday routines, such as calling her unexpectedly or meeting her unannounced. However, to keep things normal, always provide a good explanation for your unexpected visit, as your girlfriend may not be to blame.
Use hidden spycam

Another effective method of catching a cheating girlfriend is to use a secret camera, which tracks your girlfriend's movements when you are not around. Using a spy camera, you can start tracking her movements in complete privacy.
Some of the ideas include placing a spy camera in her vehicle or giving her a pen with a secret camera, so on. However, make sure that it is less suspicious and is blend-in with the environment.
Have an open conversation
Don't be afraid to open out to your partner if things don't work out. If you talk to her, you'll be able to clarify any doubts you may have about her. Things may not work out at odd times, but they'll surely change once you've spoken about it. You'll know what the reality is and be pushed to accept it. 
In any instance, if you realise that your girlfriend has been cheating on you, you should respond calmly and decisively.
Final thoughts
You probably understand that there are a variety of secret methods on how to catch a cheating girlfriend. So, make sure you have proof of your girlfriend's cheating and confirm your suspicions before going any further. It is important not to point the finger at them for foolish things or create conclusions about them based on a variety of rumours or baseless facts.