How To Spy Telegram Messages On Android And iOS Devices?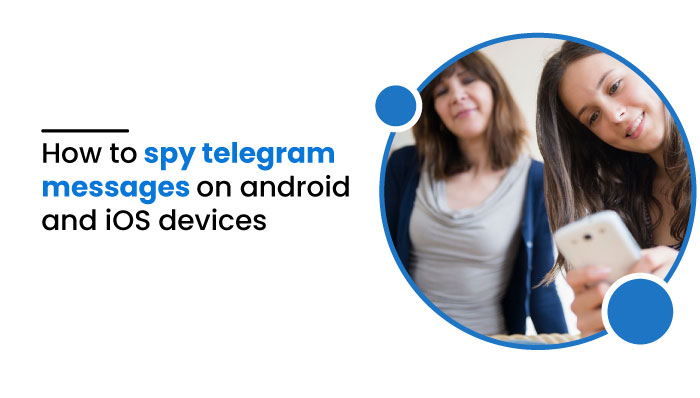 How To Spy Telegram Messages On Android And iOS Devices?
Telegram is a pure instant messaging app with over 400 million monthly active users. It is a simple yet secure and fastest messaging app with many features like video calling, VoIP services, etc. We use our valid phone numbers to sign up on the telegram app, and it can be synced across all the devices.
The Telegram app was initially launched for iOS devices in Russia and is currently based in Dubai. Telegram is available for Android, iOS, macOS, Linux, etc., and offers features such as end-to-end encrypted calls and "secret" chats, while cloud chats use encryption for client-server/server-client. As a parent, you may be curious to know how to spy on your child's Telegram messages on Android and iOS devices.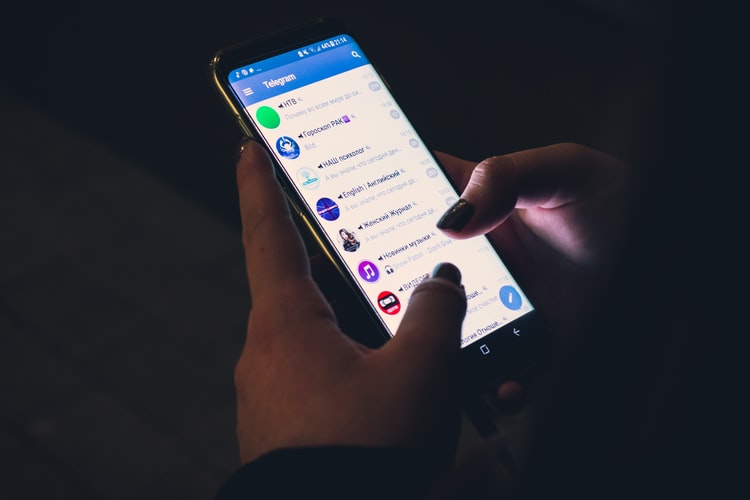 What is the purpose of Telegram?
Telegram is an instant messaging app mainly popular among youngsters because of its wide range of features. Messages of the telegram are encrypted and can self-destruct, making it a safe way to communicate with friends and colleagues. Telegram application has a feature to seamlessly sync messages on all your devices at the same time.
Telegram introduced a Channels feature that allows its users to access the latest movies and shows for free. It offers facilities to search globally, and create and connect to larger group channels and groups. Users can share videos and other content for broadcasting. Telegram has become a go-to app for premium shows and movies.
Telegram users can send messages, texts, or voice, animated stickers, make voice and video calls, and share unlimited images, documents (2GB per file), places, contacts, and music. These features help stand out telegram among different messaging apps. 
The Necessity of Spy Apps to Spy Telegram Messages and Calls on Android or iOS devices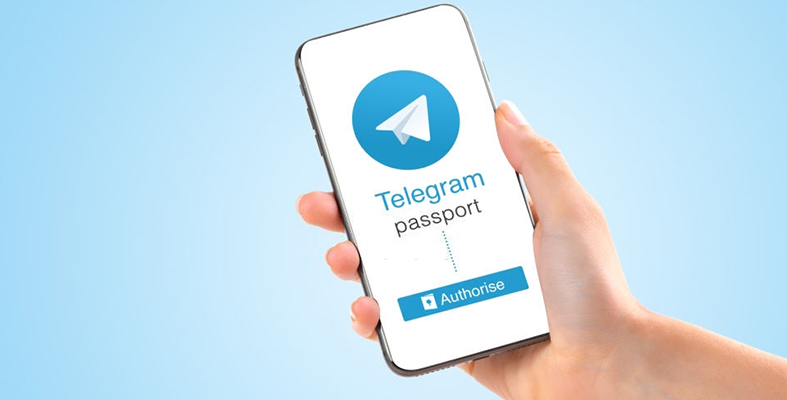 While there are several benefits of connecting through a telegram in a digital society, it has its share of risks and threats. Apps like Telegram may influence youngsters to directly or indirectly indulge in activities that may be illegal or strongly frowned upon. This may include:
Access to sites for

gambling and pornographic

content

Buying illicit drugs

Connecting with strangers might harm or cause some serious damage to the kids.

Getting in contact with someone who forces or influences youngsters to leak private information.
As a responsible parent, you must be aware of what your children are exposed to and what they are doing on the internet and take the requisite steps to learn about it. People may randomly send messages that have adult content to your child. Even if your child doesn't directly access such content, using a telegram app makes your child vulnerable to such threats.
It thus becomes clear that with more and more children getting to use applications like Telegram, they are exposing themselves to a greater digital society which is a cause of concern. Parents who are desperately searching for a way to spy on the Telegram messages of their children should stick to reading this article to know what spy apps are and how you can use them.
What are Spy Apps?
Spy applications are a boon for those who don't have much technical knowledge and call themselves not tech-savvy. They are one of the most reliable methods of spying into someone's Telegram chats. It helps access information about someone or something through a mobile application.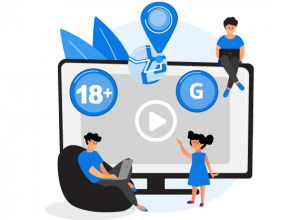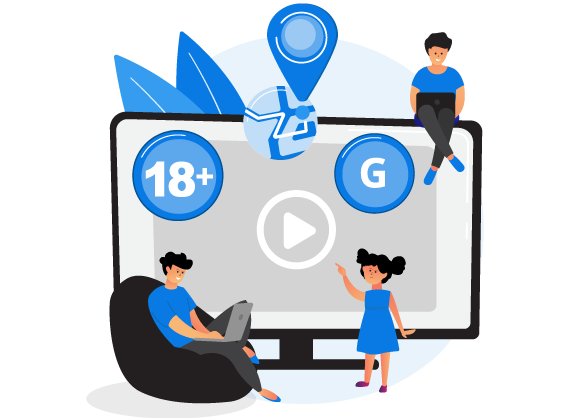 There are various software applications available on electronic devices, be it on android or iOS or any smartphones and tablets, to spy on someone's phone without them knowing. Spy apps allow the user to secretly monitor the mobile activities of the person you spy on. These applications access someone's mobile phone without any need for authentication. 
This software benefits its user by not letting the other person know that they are being monitored. Once you install it on the phone, the applications run in the background with no notification.
Features of Spy Applications
Call logs history

Messages content

Name and details of all the conversations

Tracks all the images, videos, and files exchanged

Tracks incoming and outgoing calls

Location history
Spy Apps for Android and iOS users
The app should be downloaded from the official spy's website app. For an Android device, one needs physical access to the target device to install and set up the app, after which the app is hidden in the background for working. After the completion of the process, the spy app will automatically start working secretly. 
Similarly, for iPhone users, one can use the iCloud or iTunes credentials to set up the spy account without having access to the iPhone and without installing the software. Once the initialization process is done, one can monitor the device from anywhere in the world without physically accessing it. Also, some spy applications allow the user to access more than one device.
Choosing the best spying apps
For the best use of spy apps, you have to choose the best app suited to your needs. Some spy apps for humans are available for free, while some come with a price. For the most effective use of such apps, choosing the paid one would be effective as it will provide complete assurance. 
Spy apps are available at a very affordable price if one thinks to buy them. The chances of a scam like the one available for free are very much minimized. Different subscription plans are available based on one's needs, and most are affordable and very easy to implement.
How to spy without the need to access someone's phone?
As of now, the feature is available only on the iOS platform. One can easily get access to the target computer with the help of iCloud credentials. In comparison, physical access to the target device is required for Android users. 
But still, there is another way of spying on a mobile phone or downloading malware on a target phone without accessing it. In this approach, you need to send an email with a picture that entices the person you want to spy on – the app is installed without their knowledge as soon as they click on it. This way, you can instantly access everything your kid is doing on his phone.
You must ensure you have a stable and reliable internet connection before stepping deep into Telegram spy apps and exploring them.
Best Telegram Spy Apps to Spy Telegram Messages on Android and iOS devices
There are many popular Telegram spy apps available in the market to spy on someone's telegram messages and calls. The most popular and most effective apps are MobileSpy, mSpy, Spyic, TheOneSpy, FreePhoneSpy, KidsGuard Pro, CocoSpy, EvaSpy, iKeyMonitor, PhoneSheriff, etc. These parental control apps have their features and characteristics and are very affordable and implementable to use. 
Followings are the descriptive take on different telegram spy apps in no specific order.
How to track someone on Telegram using MobileSpy?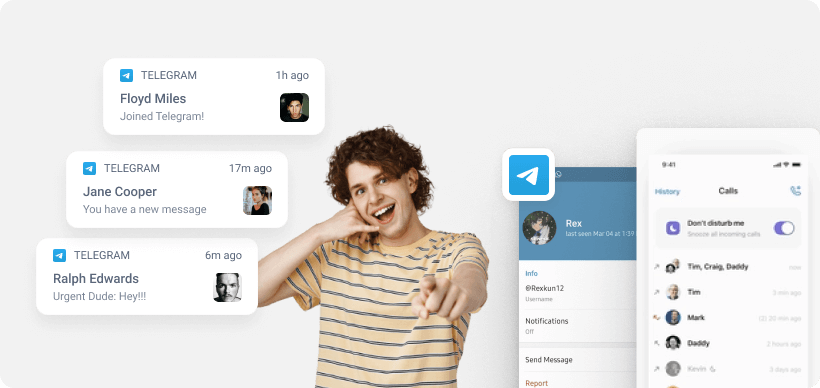 One of the best and easiest ways to spy on Telegram messages is through the MobileSpy app. The Telegram spy app feature of MobileSpy allows you to stealthily spy on Telegram messages remotely without much hassle.
Along with Telegram messages, you will also be able to get access to the contact details of the user who texts your target user, track incoming and outgoing Telegram calls, spy on hidden Telegram chats, and more. All these data will be available to you in the MobileSpy dashboard.
MobileSpy has many more amazing features apart from just spying on someone's Telegram. Go and sign up for your own MobileSpy account and have a go at its awesome features.
How to spy on telegram messages using Spyic?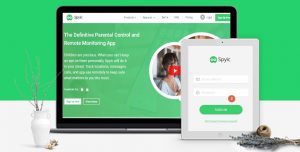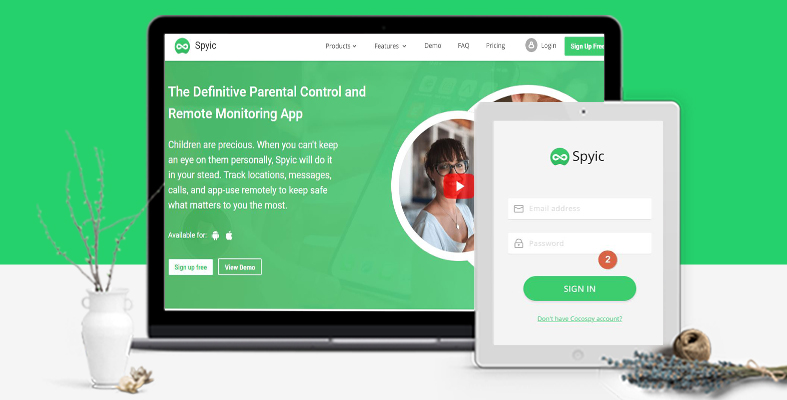 With advanced surveillance features, Spyic is a professional spy app compatible with both iOS and Android devices. It records SMS, call logs, keystrokes, media files, URLs visited, GPS location, and many more. The app gives you features to track both online chats and offline activities. The app focuses on sent and received messages, contact information (names, phone numbers), and chat histories with timestamps.
Spyic records the data running secretly on the computer. Further, unlike other Android spyware, the software does not slow down the target smartphone. So, it is the best telegram spy app for android phones.
Spy on telegram messages using mSpy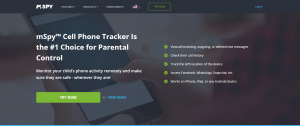 mSpy is an all-in-one mobile spy tool that helps to spy on telegram messages also. It is available for smartphones running both on Android and iOS. mSpy is a parental monitoring application best suited for parents who monitor their kid's daily activities.
The best thing about mSpy is compatible with all kinds of devices. Install the mSpy telegram spy app to track online activities, including email, calls, GPS location, browser history, and instant messengers on the controlled computer. After the installation and download process, you can monitor your kids' telegram chats. 
Along with the feature of spying on telegram chats, you have the privilege of blocking pornographic and gambling content sites. You can mark certain areas prohibited, and you will receive instant alerts if your kid tries to break them. Its price ranges from $16- $79 for premium features.
Spy on telegram messages using TheOneSpy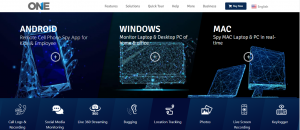 TheOneSpy might seem a little pricey, but it is worth trying. This spy app enables you to receive text messages and send and receive voice messages. Its call recording function allows for remote and silent recording of all user calls.
The benefit of choosing TheOneSpy is that its demo version is available, i.e., you can test drive before actually purchasing it.  
How to track someone on telegram using KidsGuardPro?
KidsGuardPro fulfills the needs of parenting and makes the process easier. It helps parents spy on the Telegram chats of their kids to ensure that inappropriate communications do not include their kids. KidsGuard Pro makes it easy to monitor the target remotely with an online account.
Installation and configuration of this spyware are easy for anyone to understand, and its remote control feature lets you record phone calls, screenshots, videos, and many more. 
How to spy on telegram messages using FreePhoneSpy?
A free version of FreePhoneSpy offers a limited number of features. The best thing about this spy app is its 100% secret mode which never shows your identity. It allows you to monitor your kids' Telegram chats with an easy installation process. 
It runs secretly on a target's device and records all visited websites, URLs, used apps, chats in social applications, call logs, text messages, and locations.
How do any Spy Apps work?
To make any spy app work, you must first complete a few measures. Summing those steps below to make it easy for you.
Make sure the spy app you want to download is compatible with the device you want to monitor. After choosing one of the above apps supported by this device, only then can you download and install the app on the target handset.

Purchase the subscription and register for the app with a valid email or create an account with information and then use it to collect data. 

Sign in to the control panels of your spy program using credentials created for registration. Then you will be able to see all the Telegram messages, shared media, and even more information.
Advantages of using Spy Applications to Spy Telegram Messages on Android and iOS devices
Tracking Telegram messages and calls with Anonymity
Spy programs exist inside the operating system, so the target computer owner will not notice you until the user tests it out purposefully.
Spying Telegram messages is cost affordable.
Spy apps designed for Telegram are flexible for you to afford and not too high. So you should pick the right app that you find most affordable for you from the listed apps.
Tracking and spying on Telegram with many features
Apart from spying on the texts of Telegram messenger, these apps have many fascinating features. You can trace phone calls, track SMS messages, media, photos, and many more.
Conclusion
In the last years, the growing demand and benefits have led to large amounts of spy software. While there is much software that is free of cost and is providing its services tremendously but at the same time, there is software with its price for providing more features and attributes. The paid Telegram spy apps range from $2 -$200 according to their subscription plan and features. Here's how you can spy telegram messages on android and iOS devices using the sure-fire methods.
Read more: How to hack Messenger?