How to set parental control on iPhone or iPad?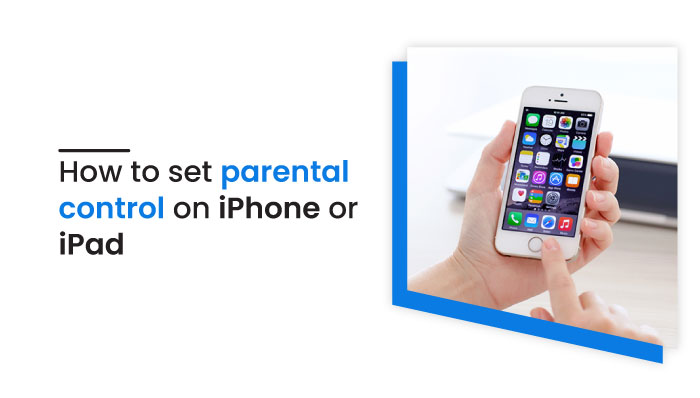 How to set parental control on iPhone or iPad?
Parental Controls are also termed Content & Privacy Restrictions in iOS devices. Setting Parental Controls is a piece of cake for parents. Even if you aren't good with techs and don't understand much about them, don't worry. I will teach you the way you can set parental control on your iPhone or iPad. All you have to do is follow the steps written in this blog. First, let's learn what parental control software is and why we need them.
Why Parental Controls and what are Parental Controls?
You cannot rest easy thinking your kids are safe as they are inside your house. They may be watching irrelevant content under your nose without your knowledge. If your kids watch many videos and play online games, they are likely to be exposed to adult content. How? The answer is Google ads.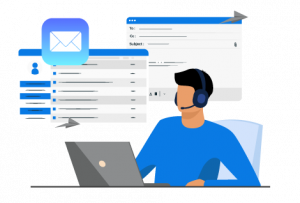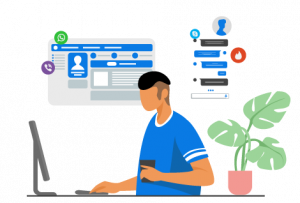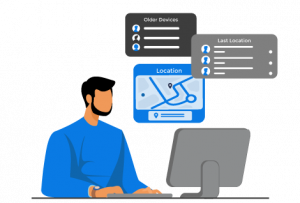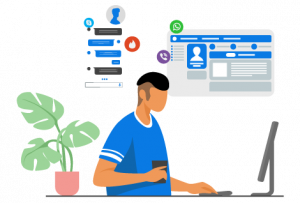 If your kids don't have their phones and are using your phones, they are less safe. Your age is already 20+, so you can view content without restrictions. But your kids who are 10 or below can access what you can access too. Free games get income from running ads which we all know. There are ads targeted by google ad sense for your age in those ads. Some ads are game-related, whereas some are 18+, which includes dating apps, R rated violence. They tap those ads at random to exit. Instead, they get redirected to those sites or App Store.
If you don't know what this is, then let me help you understand it. It is software that helps parents to put restrictions on kids' devices. The best parental control app for iPhones will ban kids from viewing content improperly to their age and maturity level.
What can I restrict with parental control, and how do I set it on iPhone or iPad?
Turning on Parental controls will help you restrict certain apps and contents. Device functions like; deleting apps, purchasing in-games, turning on cellular data, and more.
The only reason your children should use a phone is for educational research and online classes. They may stumble across adult content while surfing the internet. That's why parents must set content and privacy restrictions. You can do so by using screen time. You can restrict content like music, movies, apps, and music profiles that contain explicit content.
Open the "

Settings"

 app on your child's phone and click "

Screen time."

To enable screen time, click on

 "Turn on Screen Time."

Read the instructions summary displayed on your screen and click 

"Continue."

Since you are setting up parental controls on your child's iPhone, choose the option

 "This is My Child's iPhone."
To ensure settings are not changed, use screen time passcode by clicking "Use Screen Time Passcode." Re-enter the passcode to confirm. In case you have iOS 13.4, and later, you will be asked to enter your Apple ID and password after verifying your passcode.
Select Content & Privacy Restrictions. 

If asked, enter your passcode, and then finally, you can turn on Content and Privacy.
Note: Always use a unique passcode, not the one you used to unlock your device.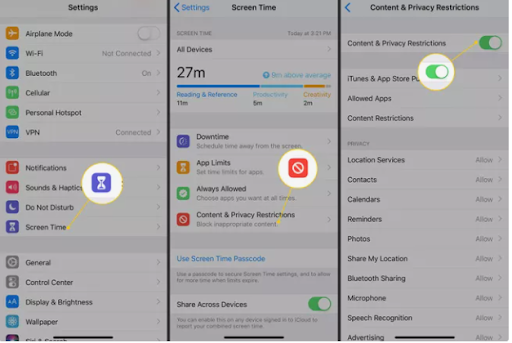 Disable in-app purchases
In this list, number 1 is to disable in-app purchases. Most parents link their card and bank details in Apple id and let their kid use their phones. Kids press the buy button without reading and make in-app purchases without knowing. By setting parental controls on iPhone, you can restrict your child from making in-app purchases, downloading and installing unnecessary applications.
To prevent iTunes and app store purchases:
Go to the setting app and click

 "screen time."

Click on

 "Content & Privacy Restriction"

. Enter your passcode (if needed).

Click on 

"iTunes & App Store Purchases."

Select an In-app Purchase and set it to 

"Don't allow."

.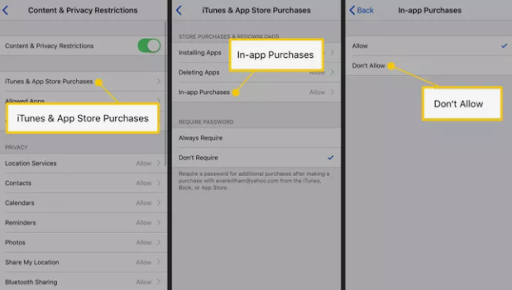 Note: You can change your password for additional purchases from iTunes & app store or Book store. Choose Anyway Require or Don't Require after following steps 1-3.
Content Restrictions
While playing free games, kids see a lot of photo ads and video ads. They tap on them and download them without reading and understanding. Some are good games some are adult-rated. Ad blockers can block them, but everyone doesn't want to buy ad blockers for $5 to $10 monthly expenses.
So to your concern, iPhone and iPad comes with options to auto-filter website content. It will help you lower access to adult content in Safari and other apps on your children's devices. While handing over mobile devices to your kids, make sure you add specific websites to the approval list and block those sites containing adult content. It is very easy to block websites on iPhone. You can also add a website that you always want to allow. It cannot completely block ads, though.
Steps to prevent web content:
Go to the settings and select screen time.

Click 

"Content & Privacy Restrictions"

.

Type your Screen time passcode.

Click on Content Restriction and then tap 

"Web Content."

Choose either unrestricted access, limited adult websites, or only allowed websites.
 You can set it to Limit Adult Websites. But I recommend choosing Allowed Websites Only for your kids' safety.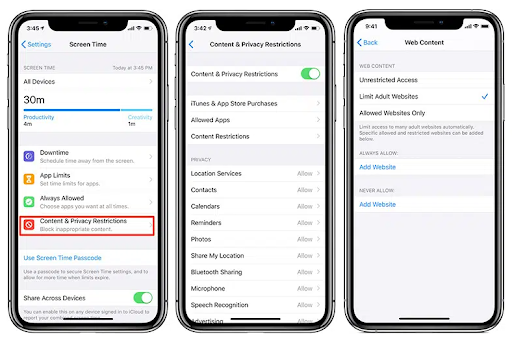 Restrict Siri web searches
More than just blocking applications, you can also restrict your child from watching, reading, and listening to explicit content. You can also limit Siri from searching for inappropriate searches.
 Steps to restrict Siri searches:
Click on the 

Settings 

app and tap

 Screen Time

.

Select 

Content & Restrictions

, then click 

Content Restrictions

.

Roll down to 

Siri

, then choose your Settings.
By restricting Siri's access to the web when you ask a question, you prevent it from searching the web and prevent it from showing you explicit language.
Restrict Game Center
In today's society, children spend most of their time playing video games and watching inappropriate gaming videos, and that type of activity makes their minds dull. However, on the iPhone, you can restrict the game center feature.
Steps:
Go to the 

Settings 

app of your child's phone and select 

Screen Time

.

Click 

Content & Restrictions 

and tap

 Content Restrictions

.

Scroll down to

 Game Center

, then select your Settings.
Here you can restrict the features like:
 Multiplayer Games

 Adding Friends

 Screen Recording

Connect with friends 

Private Messaging

Profile Privacy Changes

Avatar and Nickname Changes
Restrict Game Center enables you to restrict your child from playing games with unknown people or even with known people over the internet, sending or accepting friend invitations through the Game Center. It also restricts your child from capturing the screen and sound and sending or receiving voice messages or text messages with game and friend invitations. They can also not change the Profile Privacy Settings, Game Center Avatar, and Nicknames.
Set App Limit
This feature helps you restrict your child from spending a lot of time on specific applications. 
Steps:
Go to the 

Settings 

app on your child's phone and click 

Screen Time.

Click 

App Limits

. ( enter your screen time passcode)

Click 

Add Limit

.

Choose what you want to limit.

Choose the limited time and tap 

Add

.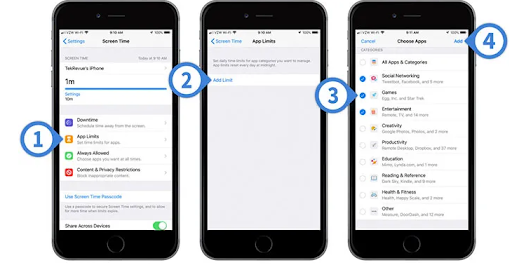 Allow Changes to Privacy Settings
Before giving the phone to your child, make sure that you edit their privacy settings as well. Sharing location, posting pictures, and voice messages on social networking sites is very dangerous. If it goes on the wrong hand, they can misuse it, and your child can be in a difficult situation. But by using the parental control app on iPhone, you can set changes to privacy settings. 
You can restrict Location Services, Contacts, Photos, Reminders, Bluetooth Sharing, Calendars, Media & Apple Music, and so on. 
Step to set privacy settings:
Go to 

Settings 

and click 

Screen Time

.

Click 

Content & Restrictions 

and tap

 Content Restrictions.

After clicking 

Privacy

, select the Settings you want to restrict.
Allow changes to other settings and features
It is the same process for allowing changes to other settings and features that you use for privacy settings. Here, you can limit your child from changing a passcode, changing cellular data settings, and so on.
Steps:
Go to 

"Settings,"

 then

 "Screen Time."

Click

 "Content & Privacy Restrictions"

. Enter the passcode if prompted.

Click Allow or Don't Allow the features or settings you want to enable in the Allow Changes section.
Setting Downtime
Setting Downtime is the most lovable feature on this list. You, as a parent, will feel your money was worth buying an iPhone or iPad after setting this feature. To your surprise, this feature allows you to lock your kids' iPhone or iPad without you even touching it.
If your kid sleeps alone and watches phones till late at night, then you won't have to wake up worrying at midnight from now on. You also won't need to nag at them to sleep on time. This feature closes your kids' phones and makes all apps unusable except phone calls and texts.
This feature helps you set a screen lock and unlock it at the time of your choice. This is why it's a good fit for kids whose parents work till late at night. You can come home without any hurry knowing your kids have slept already.
You can set this feature from Settings. Then tap Screen Time, and below you will see Downtime. Upon tapping, another Downtime will appear and make its bar green. Upon making it, two green choices will pop up. One is Every Day; another is Customize Days. You can set the same time every day if you want or customize the set to be lenient on weekends. Likewise, you can set your restrictions as you feel.
Conclusion
Child Safety is the primary subject of concern for every parent. Using parental controls on Apple's iPhone or iPad removes every parent's dilemma about what to do and how to keep their child safe. After you know how to set parental control on iPhone or iPad, you can catch an eye on everything your child does.
P.S. Don't forget the password, or else you will have to reset your phone for it. Keep your password to yourself. Save the password safe and sound where your kids can't reach them, or they may disable restrictions by sneaking on your password. There are 'Oh! So smart.' Type kids and your kid may be one of them. 
These kids are way ahead in the matter of technologies and gadgets. They can know your passcode by looking at it once only or guess where you could have hidden the passcodes. Be smart. Don't lose to your kids and show them who's the boss.
So this is the way you set parental control on iPhone or iPad.