How to Set Parental Control on Google Chrome?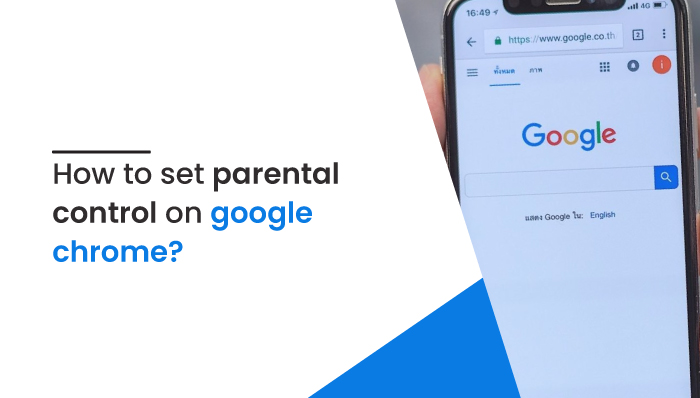 How to Set Parental Control on Google Chrome?
If you're a parent of a young child you know how hard it is to keep them away from digital devices and the internet. The internet is full of inappropriate content. All information is available at your fingertips. Within a few clicks, your child may visit adult websites and see violent content in the Chrome browser. So you might need to set parental control on Google Chrome browser.
Most parents are unaware of their children's browsing activities. Being a parent, you will want to prevent them from viewing any unsuitable information for their age on the internet and track their every online activity. But might not know how to set parental controls on their children's devices. 
Though Google Chrome is not a proper kid-friendly browser, the good thing is it does offer few parental control features. If you want to know how to set parental control on Google Chrome, this blog might help you.
Why Should You Set Parental Controls on Google Chrome?
The internet might not be a safe place for children to be without parents' supervision and any restrictions. Information about everything from education to entertainment to pornographic and violent content is available at your fingertips. Your children might see all inappropriate content for their age. Seeing such contents at such an age might not be comforting and generates curiosity in them, as well as it may be addictive to them.
Parents cannot be with their children all the time to protect their kids online. There are many phishing advertisements, pop-up ads that redirect to harmful websites and malicious programs. Out of excitement to see new things on the internet, they might click on such ads and links. Kids are unaware of such scams; they can encounter online predators, easily fall for tricks and enter all personal information. They can be victims of cyberstalking, bullying, and harassment. 
Furthermore, kids can use the deep web out of peer pressure. The deep web consists of all kinds of illegal websites. They can be involved in illegal activities such as drug dealing, pornographic addiction, and more. So, parental control is essential to watch your child's every activity and ensure their online safety. 
How to Set Parental Control on Google Chrome?
Google Chrome does offer some features to filter inappropriate content and websites. It is simple and easy to enable these features. Here are three ways to set parental control on Google Chrome on your child's device.  
Enable Safe Browsing
Safe browsing is a built-in feature provided by Google Chrome. If your children use separate devices of their own, we recommend you to enable Safe Browsing on their Google Chrome browser. It helps to create a safe browsing environment for your children. Follow the steps listed below to enable this feature:
Open Chrome browser on your child's device and go to

Settings

by clicking the three-dot at the top-right corner of your chrome browser.

Go to

Privacy and security

and scroll down to find the

Advanced

option. Click on it.

Now, select

Enhanced Protection

to enable safe browsing on your kid's Chrome browser.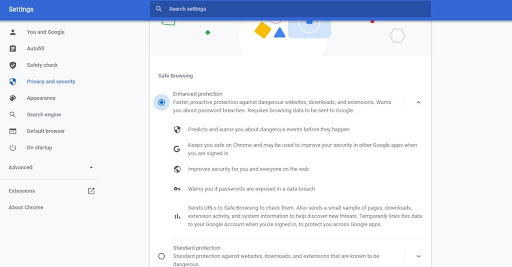 Enable Google SafeSearch
Google SafeSearch is an advanced built-in feature to block the most explicit content from appearing in Google search results. To enable the feature on your child device, you will need to follow the steps mentioned below:
Go to Chrome browser and sign in to your Google account on your child's device.

Under

SafeSearch filters

, click on the checkbox to enable the filter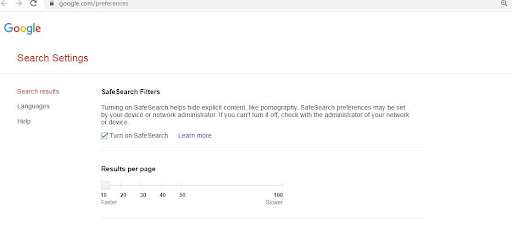 Scroll down to the bottom of the page and click on save.
However, Safe browsing and Google SafeSearch only imply Google search. They might not completely protect your children from accessing harmful websites or clicking on links from other sources. The best way to monitor your child's browsing activity on Google Chrome is to use Google Family Link.  
Use the Google Family Link.
Google Family Link is a free program offered by Google to track children's online activities and block unwanted content. Most parents are worried about their kids spending more time on the internet, and it also limits screen time to balance their studies and online activities. It is accessible on Android and iOS devices.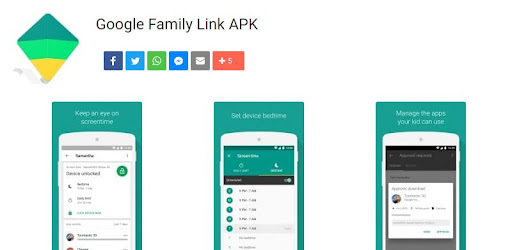 It is quick and simple to use Family Link for your children. You have to create a new Google account or use an existing valid Gmail account and follow the instructions provided below.
How to Use Family Link to Manage Your Child's Browsing Activity on Chrome?
To manage your child's browsing activity through the Family link, first, create a Google account for your child and use the same account to sign in to their device. Now, connect your child's account with the app. As a primary user, you can allow and block particular websites for your children. Here is how you can add and block particular websites.
Download the Family Link app on the parent's device and log in with an existing Google account. 

Create or add your child's Google account within the Family Link app. After that follow the instruction process on your child's device to complete the setup process. 

Now, tap on

View

to see your child's profile.

Click on the

Setting

and tap on

Manage

settings

Click on "

Filters on Google Chrome

" and then

Manage sites

to allow or block websites. 

Now, in the bottom-right corner, tap on Add an exception and Add a website or domain.

In the top left, tap Close.
After enabling this feature, the Family Link app will notify you if your child tries to access blocked websites. Google Family Link also offers an option where primary users can add authorized websites so that child users can only access those sites. They can request permission to visit the blocked websites as well. As a primary user, you have complete access to browser history and accept and reject their access request.   
Change Website Permission Settings
Whenever we visit a website, it asks users to allow locations, receives notifications, and uses cameras. So you can choose whether your child can give permission to the website or not. Not knowing what it is for children can give such permission to the websites. 
Go to the Google

Family Link

.

Choose your child's account.

On the "Settings" card, tap Manage settings.

Tap Filters on Google Chrome and then the Chrome dashboard.

Now, turn off permissions for sites and apps. Or manage this Setting by clicking on your child's name on the Chrome dashboard.
How Does Google Chrome Work on Your Child's Device? 
Google family link auto-syncs your child's account to your account. Your child sees it as a normal chrome browser but with some restrictions such as not accessing adult content, time limits. The difference between your and your child's browsers:
Incognito mode does not work on your child's browser.

Chrome extensions and web store apps are not available on a child's browser.

You can restrict inappropriate websites and choose which websites they can use on Google Chrome. 

To customize your child's experience across Google services, Google may use kid's Google activity settings and browser history.
Other Alternatives
Google Family link and safe browsing ensure a safe search experience for your kids. However, its features are limited to Google services only. Children are more used to new technology. They can easily disable the safe browsing features or find an alternative way to use blocked websites. 
So, using third-party software for parental control gives you complete supervision on your child's activities, including Google Chrome, social media apps, phone calls, messages, real-time location, and more. Some popular parental control applications are MobileSpy, Qustodio, NetNanny, which offer a complete solution that parents require.    
Conclusion
Parental control is important for children these days. Parents must know what exactly their children are doing on their devices. With advanced technology and easy access to the internet, all information is easily available on the internet. Safe browsing and Safe search are great features to prevent your kids from seeing inappropriate content. 
However, some tech-savvy kids can disable them. So using parental control applications like Google Family Link will help you get all browsing history, set restrictions on websites, and limit screen time. And you can also use other parental control applications for better supervision of your kids.