A Complete Guide: Marco Polo App. Should You Spy On Marco Polo App?

A Complete Guide: Marco Polo App. Should You Spy On Marco Polo App?
Read this blog to get a complete guide to the Marco Polo app. Also how safe this app is for your kids and the ways to spy to protect your kids on the Marco Polo app.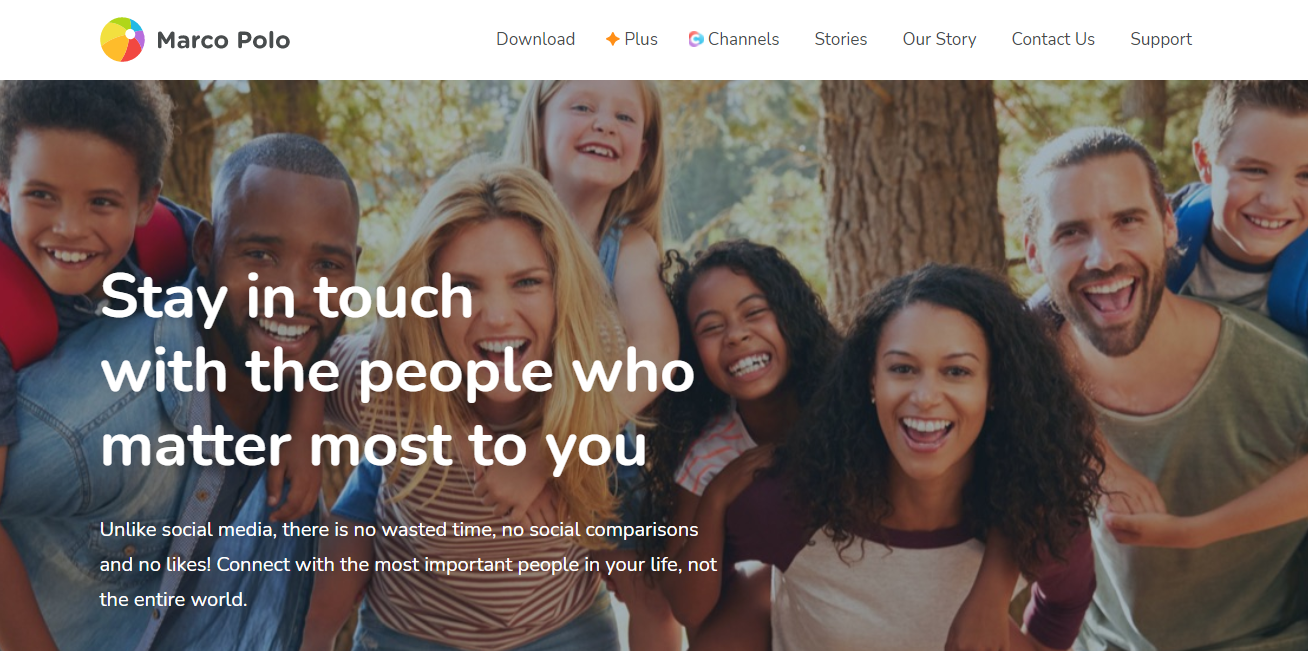 It isn't easy to keep track of what's happening with so many social networking apps popping up. There is a multitude of programs available, each with its own set of capabilities. Some social networking apps, for example, allow you to join a community and share your content with your friends. Texting, video chatting, and so much more are all possible with several social network messaging apps.
Keeping track of what their children or teenagers use is difficult for parents. Children and teenagers are oblivious to the privacy rules, and various apps give other instructions. Nonetheless, many are concerned about connecting with their friends and relatives through these social media platforms.
Parents have recently expressed concern about the security and privacy risks that social media posts to their children. As a result, we've put together a guide to help you learn about a new buzzing app. The Marco Polo application is the name of this application.
What is the Marco Polo App?
Another app that is causing a stir these days is Marco Polo. When children learn about a new app on the market, they are always interested. Marco Polo, an instant messaging software based on video snippets, may also attract teenagers' interest. Signing up is simple and takes only your name, phone number, and email address. When a user delivers a message, the recipient has instant access to react.
Sharing videos with friends appears to be entertaining to children, but is it safe? There is no safe option in the Marco polo app to prevent your child from interacting with inappropriate information. No matter how bright your child is, internet predators are well-versed in how to catch children. Using the Spy App, parents can monitor what their children see and post online.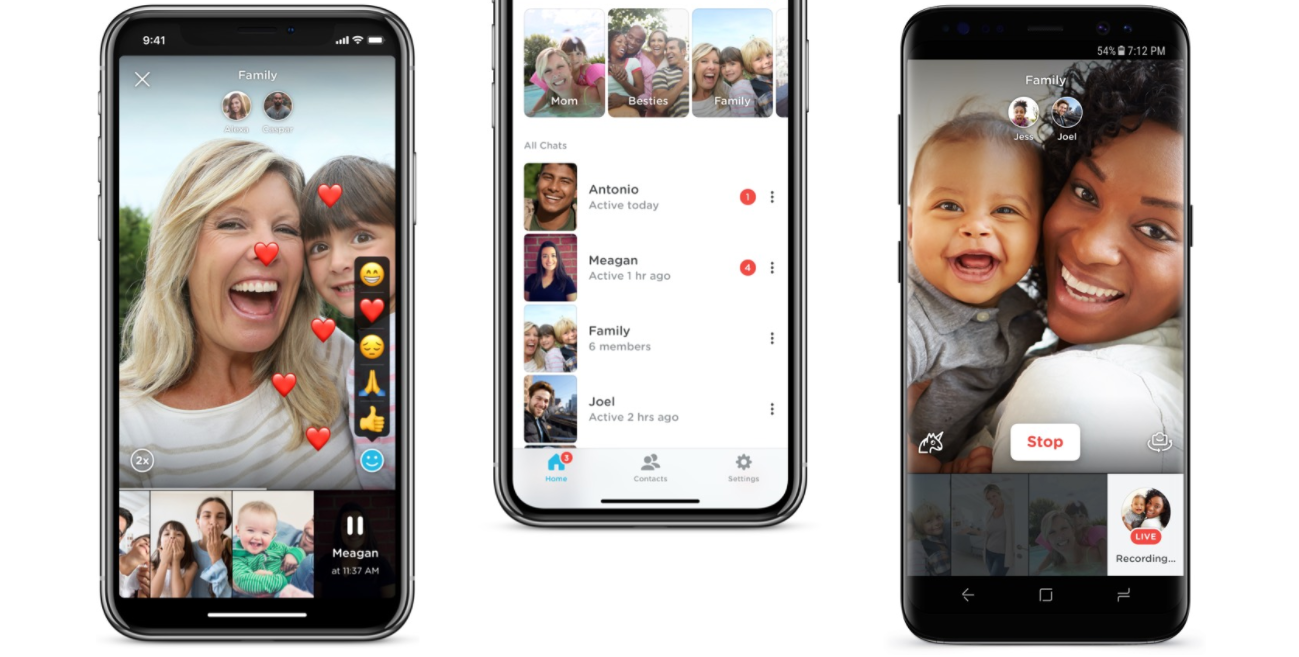 Is the Marco Polo App a Secure Platform?
Marco Polo is a video messaging application. Users provide their name, phone number, and email address while registering. By asking for access to the user's phone contacts, Marco Polo encourages users to locate friends who have already downloaded the app. Squares are arranged in rows on the site. 
Each square represents a separate contact or group of contacts with whom users may initiate a video chat by clicking. Users may access their chat history and revisit past movies while video chatting on the Marco Polo app. Any group member may see any of the videos in the chat history, even if they weren't the ones who made them.
According to Common Sense Media, children above the age of 13 should only use the Marco Polo App. On the other hand, parents informed Common Sense Media that this program is only appropriate for children aged 14 and over. Furthermore, children feel they should use this app as long as they are eight years old or older.
Facts about the Marco Polo App and its security policy
Here I have mentioned some of the facts about the Marco Polo App and its security policy.
Marco Polo doesn't have a text chat or direct message (DM) option, eliminating a common way for potential predators to reach children.

Marco Polo also doesn't let you search for friends of friends or strangers. You must add someone to your contacts before you can communicate with them.

Marco Polo does not create any offensive content, but like with another social app, your child's online danger is mostly determined by who they interact with. They should be OK if you know your child's contacts and keep an eye on them. However, keep in mind that the app's functionality and filters are subject to change. However, for the time being, Marco Polo is a safer option for youngsters than applications with public feeds or allow users to communicate with strangers.

Marco Polo encrypts data just in transit, not from beginning to finish. As a result, they have indefinite access to your videos, albeit you can opt to erase them. Marco Polo further claims that no data is sold or used for advertising.

According to the app's terms and regulations, children under 13 are not authorized to create Marco Polo accounts (and per COPPA and GDPR legislation).
Marco Polo App: Why should parents care about it?
Because private messaging apps are more private than social media and do not appear on their parents' phone bills, they may often bring out the worst in teenagers.

Please verify that you have access to ALL of your children's apps. You won't know what they're up to on the internet if you don't.

Marco Polo stores videos and personal information. In the Privacy Policy, it's unclear how long information is retained on the app's servers.

WARNING: Upon registration, Marco Polo advises users to "send your contacts to the server to link you with friends" to add users to the app.

It recommends to "upload your address book to discover which of your friends already has Marco Polo" and "upload your address book for verification of your friends who already have Marco Polo."
What can you do to keep your children safe while using the Marco Polo App?
You can safeguard your children from the Marco Polo application in a variety of ways: use spy app, having proper conversation, limiting screen time, etc. Here are some methods to keep your children safe when using the Marco Polo App:
Use parental control apps.
Use parental control apps to protect your child's digital life. The App Block function allows parents to choose which apps their children may download and use on their devices. This feature can also be used to spy the Marco Polo app from afar.
You can set a time restriction for your kids to use the app using the parental control app. Through parental control applications, you can even see who they are speaking with. Parental control applications help you in preventing your children from talking with strangers. Find out why parental controls are so important for your family.
Conversation is key
You should talk to your children about the dangers of Marco Polo. It's not easy because predation and sexuality are involved, but you must be honest with them. You might claim they could see nudity, be groomed by a predator, or accidentally give out sensitive information.
The ultimate safety net is assuring your child that they can share anything with you. Maintain a caring relationship with them so that if something goes wrong, they can tell you right away. Transparent communication performs better than the odds!
Limit your child's screen time
Different apps can easily lead to addiction in children. Children will use their smartphones for a long period since they enjoy using them and the entertaining applications. As a result, as parents, you must limit your children's screen usage to a minimum. Children's screen usage should be limited to 2 or 3 hours per day. 
If you don't limit your children's screen time, they may easily spend more than 6-7 hours on their smartphones without becoming bored. Children will have very little time to explore improper information on the app if their screen time is limited to 1 to 2 hours.
Following are the best ways to keep your kids safe while using Marco Polo App.
Use your personal information (name, phone number, and email address) when signing up for any kid under 13; you want to use the Marco Polo app to safeguard their identity.

Ignore the request for contact information.

Make sure you're familiar with everyone on your child's contact list.

Discuss the types of communications that should be shared and how many should be sent. Remind your youngster that they may take a screenshot of any video (or anything). With live or semi-live conduct, there are no second chances. Remember that iOS makes it simple to create a screencast.

Let's talk about balancing your screen time with your real life. Make sure your youngster understands the benefits of face-to-face communication and how difficult it is to interpret emotion, body language, and humor in an online setting.

Set screen time limits on your child's smartphone, regardless of whatever applications they are using. For today's busy parents, parental controls like MobileSpy, Qustodio make this easy and consistent.
Conclusion
Marco Polo is the most simple application to make a filtered video with a voice changer. With such incredible abilities, we can accomplish a lot, yet your teenagers are not secure here. 
Parents should only allow their children to download Marco Polo under close supervision; otherwise, their personal information might slip into the wrong hands. You can use spying apps like MobileSpy to spy on their device activities, ensuring the safety of children if the Marco Polo app.