How to Set Parental Control on Facebook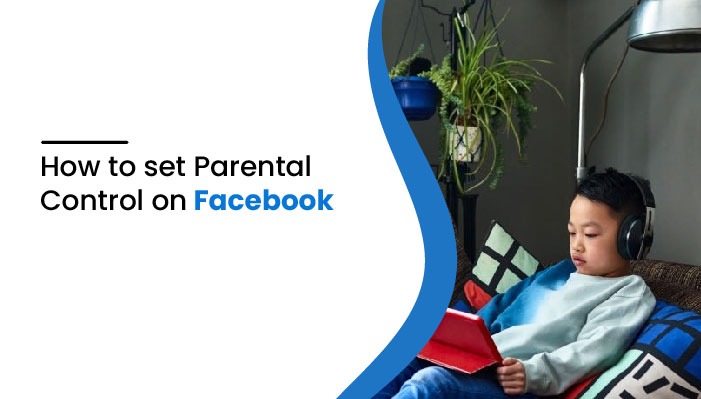 How to Set Parental Control on Facebook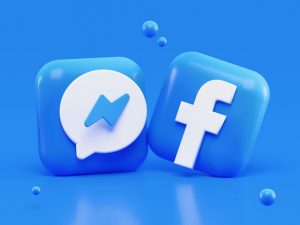 Facebook is the most widely used social media around the globe. Facebook, along with Facebook messenger, is widely used in almost all of the world's countries. Even though children are losing interest in Facebook, it is still used widely. 24% of American teenagers said that they use Facebook frequently throughout the day. There are so many social media applications that parents have lost track of. It is confusing for parents about which application is safe to use for children, or is there any parental control on Facebook or not? While we might think that Facebook is safe for children, it might not be so. Facebook prohibits any inappropriate content on its site. But they might still filter through to your child's newsfeed.
Why Parental Control?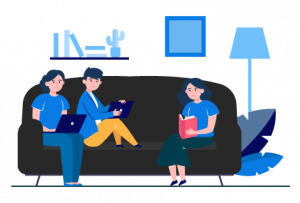 Parents need to supervise and monitor the use of any social media. You must monitor your child using social media, even though you might think they are safe. Different social media can be a gateway to cyber predators, cyberbullying, and cyberstalking for children. It was reported in 2019  that cyberbullying mostly occurred on Instagram, followed closely by Facebook. You must use parental control on Facebook, Instagram, and other social media to secure your children from the dangers of the internet. You need to monitor your child even if they are using the safest social media application. 
Another reason to know how to set Parental Control on Facebook is the excessive use of this application. Facebook, along with other social media applications, is incredibly addictive. Teenagers and tweens spend a lot of their screen time using social media applications like Facebook. It would help if you had parental controls to prevent your child from spending hours on screen time. Facebook is comparatively an old social media application. Therefore, they do not have a built-in parental control setting. But there are certain privacy, general settings, and other features that you can use to secure your child on the application.
Some of the features, settings, and applications that you can use to keep your child safe on Facebook:
Account Settings to set Parental Control on Facebook
From account settings, you need to manage the personal information of your child. You can teach them about keeping their personal information private. Facebook allows you to share your email address and mobile number on your profile. You can have a conversation about it.
For younger children, you can keep phone numbers and email addresses private to prevent someone from contacting them. You can do this by accessing their Facebook and following these steps:
Open your child's Facebook account from an app or a web browser

Click on the three lines on the upper right side of the mobile app or the pop-down menu on the web browser

Open "Account Settings"

Open the information you want to change, edit it and set it to "Only Me" to keep it private or "Friends" to share it only with your friend list.
You can also use this setting and download their personal information. You can also go to account settings to delete any personal information.
Security Settings to Set Parental Control on Facebook
The security settings in a Facebook account are very important for keeping your child safe on Facebook. It helps in keeping their account secure from hackers. They help in keeping your child also safe from browsing through unsafe devices or locations. 
You can access the security settings for their Facebook by:
Open your child's Facebook account from an app or a web browser

Click on the three lines on the top right corner of the app or the drop-down menu on the web browser

Scroll down and open "Settings & Privacy."

Scroll down to "Security" and click on "Security and login."
You can find the below-given options in security settings. You can change these settings to help add more security to their account.
From this option, you can browse the devices that the account has been logged in from. It shows the date and time of the login. It also shows if the account was used from a browser or application and which device. You can also view the active or offline status from the settings. You can log out from the device from this setting option if you do not recognize it.
This can be used to check the devices if the account of your child has been hacked. It can also be used to secure their account if your child has forgotten to log out from a public computer.
You can also change the password of their account to help keep them secure. A strong password should include upper and lower case words, symbols, and numbers. You need to ensure that your child has a strong password to keep their account secure from hacking.
Two-factor authentication
Two-factor authentication refers to the need to authenticate twice when logging into Facebook from unrecognized devices. We advise you to activate this setting for your child's account so they can authenticate from their application or text if they are logging in from a new device.
Safe browsing is a new setting that helps in securing accounts from scams or phishing. You should enable this setting on your child's phone. It will send them a warning if they attempt to open a dangerous or deceptive website from Facebook.
Setting up extra security
Better add extra security to their account on Facebook. You can get alerts if someone logs in from a device or browser that you don't log in from regularly. Set up trusted contacts to help them get back to their account if they forget their password. You can set yourself as trusted contacts to help recover their account.
Read More: How to stop Facebook from tracking your web activity?
Have a Parental control on News Feed Settings
The newsfeed is a spot on the Facebook application where you can see all the activities of the people that you are friends with. You can also see the posts on the following pages. They contain statutes, photos, videos, and other contents. They also have content from the different groups your child is in.
News Feed of your child should also be monitored as they may be served inappropriate content. Community guidelines of Facebook prohibit posting about nudity, pornography, and illegal substances, but they sometimes filter through.
In case
you or your child spot any inappropriate content, you take the following steps
: 
Click on the three dots "…" on the right corner of the post

A pop-down menu appears, and you have to follow options:

See fewer posts like this

Temporarily stop seeing the post for 30 days

Stop seeing posts from the source by unfollowing

Find support or report post
You can choose any action according to the gravity of the problem.
Privacy Setting on Facebook
You can access the privacy settings for their Facebook by:
Open your child's Facebook account from an app or a web browser

Click on the three lines on the upper right side of the mobile app or the pop-down menu on the web browser

Scroll down and open "Settings & Privacy."

Scroll down to "Privacy"
Here are some of the settings that you can alter on Facebook to manage your child's Facebook account:
Limit the people who can know what your child is following and likes on Facebook. With this feature, you can choose who can see their future posts. Whether it be their Friends, Friends of Friends, or Public,l 
It provides the feature to control who can send them friend requests. You should set that to Friends of Friends instead of Anyone on Facebook.
You can change who can view and share your posts from your profile. This feature helps to enable or disable the tagging review. This feature helps you review the posts you are tagged in before they appear on your profile.
With this setting, you can manage who can see your profile. You can also manage who can comment or likes your posts.
Manage stories helps in sorting who can or cannot view the stories you put up on Facebook.
Read More: How to lock a Facebook profile?
Facebook Messenger for Kids
Messenger Kids is the child version of Facebook Messenger created for children. Messenger Kids application lets parents monitor the activities of their child from their Facebook account. Children can use this application to chat with their family and friends. They can also use this application to send and receive photos and videos. Messenger Kids also allows the user to play games and video chat.
Here are
some of the features Messenger Kids that parents need to know
:
Messenger Kids allows you to monitor your child's through your own Facebook application

Facebook Messenger can be used to contact your children on Messenger Kids

You can supervise who your child is adding as friends on Messenger Kids

Supervise them using Parent's Dashboard

Add and supervise multiple children's Messenger Kids accounts from your Parent's Dashboard.

Messenger Kids is available on Google Play Store, Amazon App Store, and Apple App Store.
You can
find the Parent Dashboard on your Facebook application
or through a browser by:
Opening your Facebook Account

Click on the three lines on the top right-hand side corner

Select "Messenger Kids" or on "See More" if Messenger Kids is not available at the front

Go to "child's name" who has a Messenger Kids account connected to yours
Here are the many Parent Dashboard benefits of using Messenger Kids. They are only available on the Facebook mobile application. Some of the
features that are available in the Parents Dashboard are as follows
:
Adding and removing contacts for your child.

Supervising friends.

Editing your child's name, gender, and birthday.

Setting up the sleep mode to control when your child can use the app.

Downloading your child's information.

Remove Images
Note: You can add another parent to your child's account.
Parental Control Application and How to Set Parental Control on Facebook
Some of the best and most popular parental control applications are listed below. All of these applications have similar basic features of every parental control. But some features that stand out among them are also mentioned below.
Fenced.ai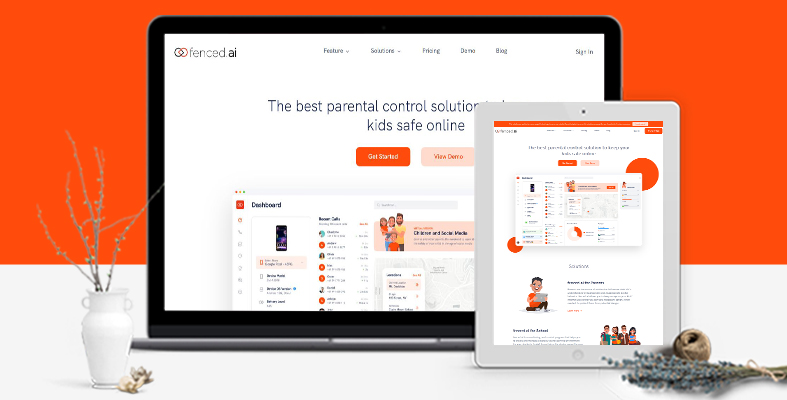 Fenced.ai is a parental control application that is deemed to be the best. It is a monitoring and surveillance application for parents. It has proper backup and monitoring features.
They offer a range of basic and premium plans for you to use. They are one of the best internet solutions to protect your kids from potential dangers. Fenced.ai will help you prevent and stop any harmful and inappropriate content from reaching your kid.
Features of Fenced.ai:
Free demo available

Free basic features

Compatible for both iPhone and Android

Monitor almost all social media applications

Get instant alerts for any suspicious activities

Monitor web browsing history

View application screen time 

Bundle packages for multiple devices

Filter or block inappropriate content
Qustodio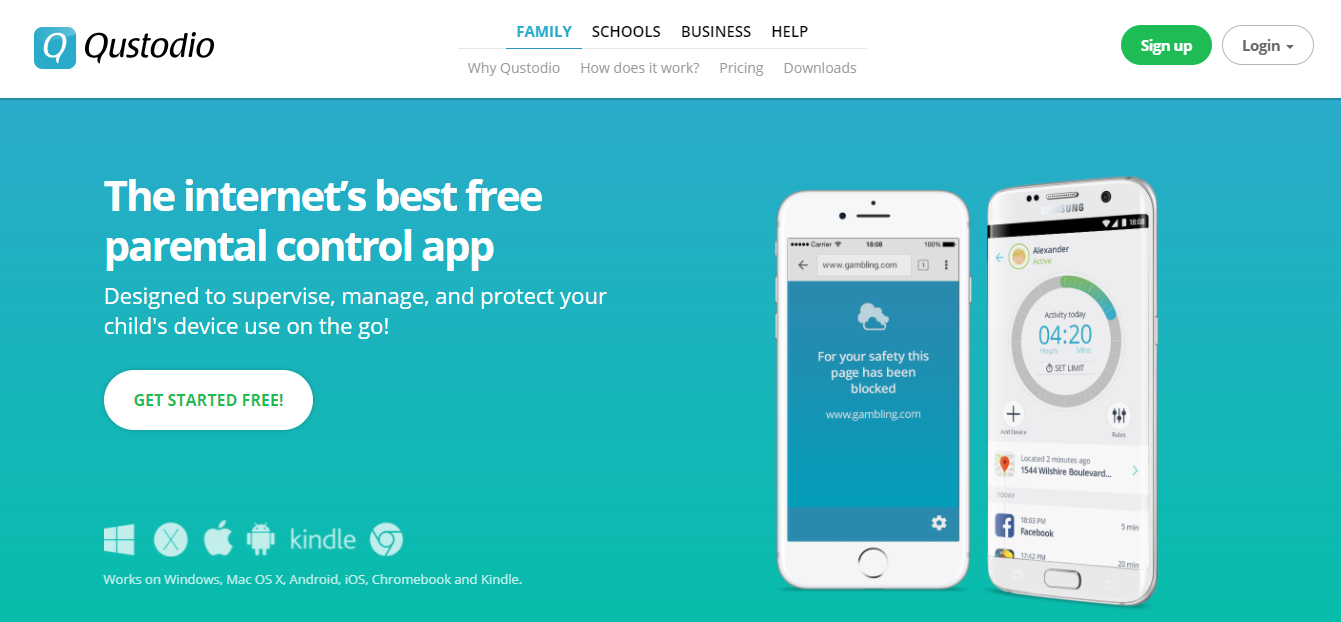 Qustodio is a strong parental control application. It helps in monitoring the online activities of your child in real-time. You can manually filter the inappropriate content for the web browsers for your children.
By using Qustodio, you will be able to protect your child from cyber threats. This parental control application also has every basic feature that was mentioned above in parental control features.
Some of the other features of Qustodio are:
Extension of reporting

Panic button to alert when your child is in danger

Social media monitoring

Block pornography

Compatible for both iPhone and Android

Bundle packages for multiple devices
NetNanny

NetNanny is another best parental control application that is highly popular. It is primarily a web filtering application rather than monitoring software. Unlike other parental controls, this application does not have any features of social media monitoring. But it is a strong web filtering and application tool.
Some features of NetNanny are as follows:
Block applications

Block pornography

Filter inappropriate sites

Compatible for Android, iOS, Mac, and Windows on premium versions
How to use MobileSpy to set parental control on Facebook?
If you wonder what is an effective and reliable tool to set parental control on Facebook then MobileSpy is the answer for you.  MobileSpy is a parental control application where you can manage and monitor all your kid's phone activities. It assists you to explore what media files your child upload, whom they message, and what are they chatting about without letting them know. To use MobileSpy, you need to sign up from the official website using your existing email address. Then after downloading you need to install it on the target person's device. And then start monitoring every activity of the target person from Dashboard.
Along with the above-mentioned ideas, make sure to introduce some internet safety points to your child such as:
Never Share Facebook passwords with anyone.

Always have a second thought before posting anything online.

Be friends with only those they know.

Report anything that looks conflicted and suspicious
Conclusion
Facebook does not have built-in parental controls. You can use the privacy and security settings on the application. You can also set up other parental control applications like MobileSpy.io to monitor your child's Facebook account.