How to Remove Family Link?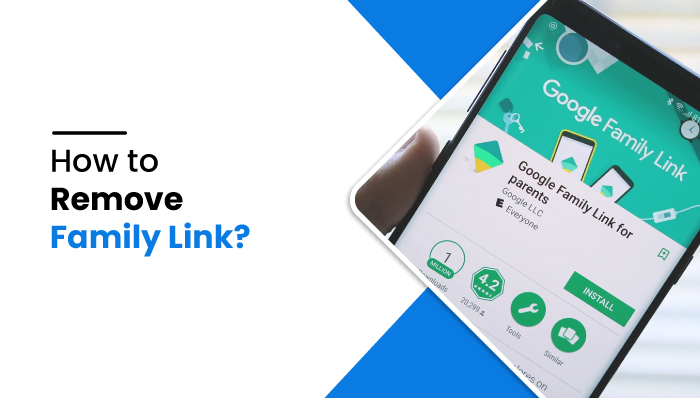 How to Remove Family Link?
Technology has grown faster. You don't need to stay 24 hr with your children to supervise them. In fact, on the internet, there are a lot of mobile spying and parental control applications that help parents to monitor their child's activities. The Family Link application plays an essential role in connecting you and your child and ensuring they are safe. However, there may come a time when you want to remove the Family Link.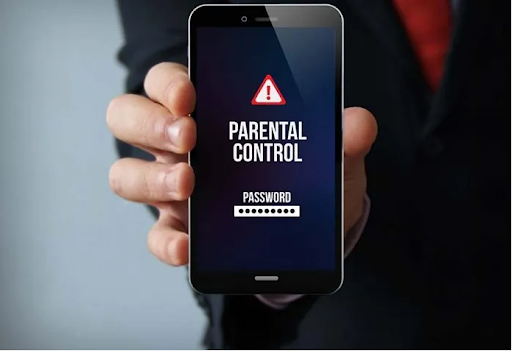 Freedom is something that everyone likes to enjoy. Either a child or an older man, no one wants to be in anyone's restriction. In such a situation, when children know that they are under their parent's supervision or their parents use parental control applications, then they might get angry at their parents. A child who feels their privacy is being violated may think their parents don't know how to do proper parenting. If you are interested in knowing how to remove the family link, please go through this article till the end.
Read more: Why is parental control important?
Why Family Link?
The parental control application, Google Family Link, helps parents to monitor their child's activities on mobile phones. The 'Family Link' application allows you to block/unblock specific apps, block internet connection, set daily time limits, watch how much time your child spends on the screen, where they are, and many other things.

Unfortunately, you can limit the time screen on Android (or Chromebook) only.
How does Family Link work?
The Family Link bound the children by a digital rule, stating what they should view according to their age. Parents can also manage their children's applications through Family Link. That means you can also restrict them from installing any kinds of harmful applications, including gaming and messaging applications as well. With the use of Family Link, all of the recommended videos on YouTube and applications on the Play Store are also according to the target age.
On the other hand, you can also set limits on the usage of any particular application. You can allow them to talk to their friends and relatives but restrict them from speaking to strangers online. Your kids may come across some adult content while surfing through the internet at some point. But if you activate Family Link, such recommendations will be denied by default. It also helps to reduce the risk of kids meeting online predators and being bullied by them in any context.
Why remove Family Link?
Parents used parental controls to control their kids remotely for a certain number of years. Once they turn 13, no parenting tool is necessary. With the consent of your kid, you can still use the parental control application as they've got the right to take control over their account from now onwards.
You have to remove the Family Link following the instructions to keep the device locked. If your kid tries to stop Family Link forcefully, then you'll get a notification of being so. In such cases, the device might get locked temporarily or permanently. So, you kid will have to enable the Family Link to bring back the access to their device.
How to Remove Family Link?
Sometimes, parents have to remove the Family Link just to make their children believe that you will never violate their privacy.
There is a simple procedure to remove the Family Link. In the beginning, you need to open the "Family Link" application on your child's phone. After that, follow these instructions:
The menu icon is on the top left side; click on that.

There is the option named Remove Account. Please select it and then confirm.

To continue this step, you need to pick your parent's "Google Account" and then enter your password.

If your child's device doesn't have a strong internet connection at that moment, you can use 'code generated by' from the Family Link application on your parent device.
On the parent's phone, open the "Family Link" app after you have completed the above steps on your child's device.
Click on "Manage Settings."

Then go to "Account information."

Click on the "Delete Account" option and follow the instructions on the screen.
How to remove the Family link from the app?
Removing the Family Link direct from the application is more simple than others. The steps below help you remove the "Family Link" application directly from it.
Go to the "Family Link" application.

Now go to the "Settings" option.

Tap on "Configuration Manager." And then there you find an option "Account Information." Select it.

Lastly, click on "Delete Account." To finalize the deletion process, you have to follow the given steps displayed on your screen.
How to remove Family Link from the browser?
If parental control is on in any browser, you can remove monitoring from the browser. Here's a step-by-step guide for removing the "Family Link in Chrome".
Begin your process by visiting "Google Chrome."

You will need to select the account profile where supervision is enabled.

Select the child's account from which you want to remove Family Link.

Choose the "Parental Settings" option and click on "More."

On the left part of the screen, there is a "Menu" that gives you information about the logged-in profile.

Now, at last, "Delete account and Data."
Well done! You have successfully removed "Family Link from Browser".
How to Remove Family Link from Phone Settings?
Unlike other applications, Family Link can't be uninstalled just by tapping on the home screen app. You must delete the application using the given instructions.
First, open the "Settings" application of that device on which Family Link is installed.

Scroll down; there you have the option "Personal." Click that.

Now visit "Accounts." and choose the "Google" account that displays the profile from which Family Link is logged-in.

Choose the profile from which you wish to remove the App.

After that, return back to the "Accounts" and click on "Synchronization." 

There you get the option "Delete Account" or "Remove Account." Select that.

Confirmation to delete the account will appear on the screen. Confirm it.
Now your profile will be removed from "Family Link."
How to remove Family Link without parents?
It is very bad to remove "Family Link" without your parents' permission. However, it is helpful to have information on how to do that.
Steps to remove "Family Link" from Android phone without parent permission:
Go to the "Settings" application on your phone.

Find the "Manage App" option by scrolling down.

Inside "Manage app," look for "Family Link." And then, click on that.

Now at the end of "Family Link," you find an option "Clear Data." Select that.
How to remove Family Link without a password?
The method to remove "Family Link" without a password is exactly the same as removing the family link without parents.
What happens to FamilyLink when the child turns 13?
After your child reaches the age of 13, they will get an option to graduate their Google account into a standard account via email. The parents will also get an email that describes that now their children will be able to take any charges. If the child chooses to handle their account independently without their parent's interference, but if you still want to remain in the loop, you have to re-enable the Family Link's supervision tool.
How to restore a child's Google account?
You have a limited duration to restore your child's Google account after it's been deleted. In any other case, your child's photos, emails, and account information will be lost.
Steps:
 First, go to the site

https://families.google.com/families

on the web browser. There you need to sign in through your parent account.

There are three horizontal dot lines on the left part of the screen. Click that.

Among all the options, there is an option named "Recover a child's account." Select it.

At last select "Recover."
Attention: Only accounts created for children by their parents can be restored, and their age must be lower than 13 (or whatever the age is in your country). More importantly, if you delete your child's account and your family group, then you will not be able to recover your child's account.
Final Thoughts
Using parental control applications to oversee a child's phone activities is very necessary. Excessive use of mobile phones can lead your children to watch inappropriate content. Today's children spend almost all their time playing or watching video games, which can damage their eyes. 
To make your children wise, give them smart devices because smartphones allow them to explore and solve their queries. But giving them mobile phones can stress you as you will worry about their screen time and mobile activities, but with parental control apps like "Family Link," you can keep an eye on their activities. So that parents can stay in relief.
However, when your children become 13 yr old, they can disable the Family Link application. Follow the above-listed instructions to "Remove Family Link."
Read more: Why choose the MobileSpy app for parental controls?