How to Recover a Hacked Facebook Account?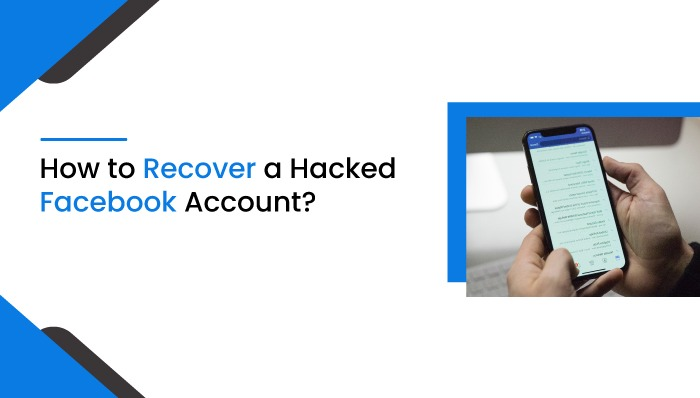 How to Recover a Hacked Facebook Account?
Facebook is a major social media platform in the world. The platform has over a billion users around the world and, of course, many scammers, hackers, and more will find themselves on the target. Hackers can hack Facebook accounts in different ways. They may have access to your sensitive information by a phishing scam. So don't worry, we're here to assist you if you're among those whose accounts have been hacked. This blog shows detailed reporting and how to recover a hacked Facebook account with some key tips and tricks for safeguarding your account.
Although Facebook seems relatively serious about security, if the hacker has targeted it, it is still easy to lose access to your account. If someone can identify your password or get access via social engineering to your account, it may be devastating for both you and your Facebook connections. It is difficult to find the best resource to get back access to a hacked Facebook account so we have collected most of the information we know for ourselves. Check this tutorial if you think your Facebook has been hacked but don't know.
Tips to recover a hacked Facebook account:
Act promptly
You need to take action immediately if you receive a Facebook email concerning suspicious behavior. The longer a person has access to your account, the greater the likelihood of changing the key information that makes it difficult for you to regain control. Follow the instructions immediately through all your security emails from Facebook. To restore access to your hacked Facebook account, click on "Change Password" and "Secure your account".
Change the password for your Facebook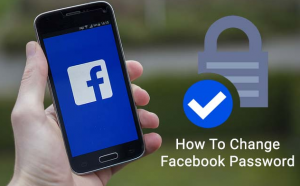 The first step to change your password should still be if you can access your account. Log in, click on the arrow on top of the screen, and then click "Settings." Click 'Security and Login' on the left-hand side of your account settings. To confirm your new password please enter your current password twice. We recommend using a generator of passwords and a security password manager.
We also recommend enabling Two-Factor Authentication (2FA) by adding the two-step verification system that enhances your account security. This will keep your account almost secured. Make sure you add your telephone number and use an SMS system, not an application verification system. You may not be able to log back to your Facebook profile if you lose your phone and your verification app.
Can't connect to your Facebook hacked account?
When it is possible for the hacker to change your Facebook password and email, you can still retrieve your Facebook. If the hacker adds a two-factor authenticator, it can still recover a Facebook profile. The best way to recover any Facebook account is to read and follow the instructions of Facebook's various security email notifications. Click on the links in the "Facebook" or "facebookmail.com" received so far in the email.
Recovery of password
If your password no longer works and you suspect that somebody changed it, you will use the recovery options for your account on Facebook. Click the 'Password forgotten' button on the Facebook login page.  Enter your account's email address or phone number, then click 'Search.' Login via either email, Google account, or telephone, then select "Continue".  Enter your received code via email or text and click 'Continue.' Enter and click on "Continue" to confirm the new password.
Recovery with the help of family and friends
Instead, a friend or family member can help you get the account back if you cannot recover the account yourself. Log in and go to the profile you need to get back. Select 'Find support or report profile' by clicking on the 3 points under the name of the profile. Choose "I can't access my account," click on "Next" in the report window. Click the "Recover Account" button. At the bottom of the window, click 'No longer have access to these?.' Enter your currently accessed email address or phone number, then click on 'Continue' to contact someone in Facebook Support.
A valid ID such as your passport or driver's license can be asked for upload. Sometimes it asks you to upload it with your webcam by taking a picture. Ensure that your room is sufficiently light to clarify the picture. No corners of your passport or driver's license can be cut. All details should be visible. Once uploaded, the answer from Facebook can take anywhere from one to two weeks.
Report to Facebook that your account is hacked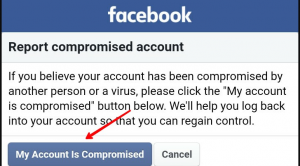 You should report the hacked account directly to Facebook if none of the other methods work. Click on 'My account is compromised' on the hacked account report page. Specify your email or telephone address and click on 'Search'.  Enter and click 'continue' to report your account. your most recent password. For additional help in account recovery, Facebook can provide you with instructions. To prove your identity, Facebook may ask you to upload a photo of your ID.
Two-Factor Authentication Bypassing
It is still possible to circumvent this if the hacker has added two-factor authentication. Please use the "Need another way to authenticate" tab to try to log in and be prompted. Then you can click "Submit a request to Facebook." You will then be asked to complete the name of your account, the name of your mobile carrier, the full name and will then request that a state-approved ID be uploaded.
You must receive a reply within 48 hours to one week once you have submitted this form. But Facebook uses more time to check your uploaded ID because of the pandemic. Some of our customers received Facebook e-mails to tell them that because their ID is understaffed, they cannot review it. If you do, you should continue to upload your ID weekly until your ID can be confirmed.
To change your Facebook login email, use your trusted contacts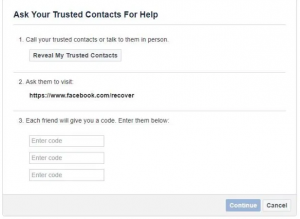 You could get an option to ask your trusted contacts to have a unique code to retrieve access to the hacked Facebook account if you have added three or five trusted contacts to Facebook. Facebook can forward you to the recovery option after you fill in a new email in the form. Keep the form open while you send your trusted contacts a recovery link facebook.com/recover. A code that you need to receive will be visible to your friends. Once your Facebook friends have received and sent you the recovery codes, click and add them here.
Some of our customers spent too long receiving their friends' recovery codes and invalidating the form. You have to repeat the process if that happens to you. You will see the message after submitting the codes on Facebook. To recover your hacked Facebook account, you need a link from Facebook to your new email address. We have seen customers complete all of these steps without a link from Facebook; if you do, please contact us.
Conclusion
Now, you have enough idea about how to recover a hacked Facebook account. Try it out and get your hacked Facebook account recovered effectively. For extra security and privacy, set parental controls on your Facebook account.