How to Hack Facebook Account without Survey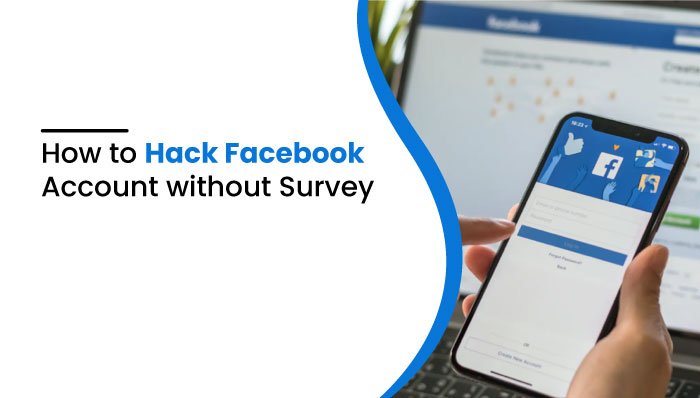 How to Hack Facebook Account without Survey
Hacking is an illegal activity conducted to intrude into the personal information space of someone else to use it for malicious and unwanted purposes. Hackers use different tools and techniques to get access to your personal information. In this article, you will find ideas to hack a Facebook account without a survey. 
It's called legal hacking when you hack someone's Facebook to safeguard them.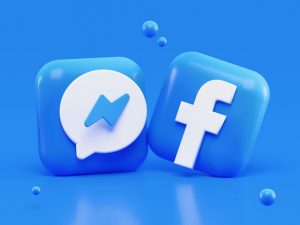 Facebook is the most used and popular social media on the web. Nearly every person that you know has a Facebook account. Utilizing Facebook has been a phenomenon. It is most popular because of its features in a single application that allows users to share their video or photo, post about the place they visited, play online games, chat with their friends or family, promote their online business, and provide new portal information, etc. 
Problems to Hack Facebook Account with Survey
Most of the results created when you search for any online Facebook hacking application would be fake apps that contain a survey. You have to answer all those survey questions online. While doing the survey online, it also asks for human verification. This method is very time-consuming. 
Surveys can also be very risky because hackers design this kind of form to hack your devices. Most of the online sites you search for will be fake applications. Often, these spammed links contain malware or viruses. The virus can enter your system if you download anything from it. 
The clickbait will waste your time because it only takes you from one site to another. Because of surveys on fake sites, people also lose their money and important data. So, it would be best if you evaded such surveys. 
Therefore, there are several drawbacks of Hacking Facebook accounts using Survey. As most of the online sites are fake, so it's dangerous to use survey hacking. Instead, to hack Facebook, you need to search for genuine applications or online sites. Here we will guide you on how to hack Facebook accounts without a survey.
Hacking Facebook Account Without Survey
There are different genuine hacking tools and software on online sites where you can hack your target account. Here you don't have to take surveys or need human verification. So, these are the proper application to hack Facebook without a survey: –
Keylogger
This application is easy and more effective to use. This software works on the phone by monitoring all the keystrokes. To get the target's Facebook ID and Password, you can also use a separate keylogger app. You can record all the keystrokes made on the target's keyboard in a key logger app. You can get their information when the target enters their ID and Password when logging into Facebook.
 How does it work?
In the First step, you need to install a genuine Key Logger on mobile devices or from a website, and then you need to download the app on the target device you want to monitor. You can get this app for free also, but the issue is you can't be able to use its special feature and activate it remotely. 

After the installation, you have to enter a mail address so that the application can send you the login credentials and enter the target and the target system information to get all the keystrokes.

Now login to your keylogger account from your device, and then you will have your control panel to monitor and record the keystroke.

The next step will retrieve all the keystrokes of the target device and then get the password for Facebook and use it to hack their account.

Keylogger also has a type of hardware that is a USB model, and you need to connect it to the victim's computer to use it.
Phishing
It's the easiest and most widely used Facebook hacking method. Phishing is sending fake dummy sites to the victim, and if they use that page to log in, the data will go straight to your given detail.
How does it work?
In the first phase, you need to create a fake login page or download it from the online site. You should have the basic front-end programming knowledge to create a dummy site.

And then, you will provide your mail address so that if the target person falls into a trap, then the phony page stored all the detail, and login credentials will be sent to your mail address.

After having login details, you can hack the Facebook account.  
Using Forgot Password Option to Hack Facebook Account
The forgotten password method can even be used to hack someone's Facebook without surveys. There is no need to take the survey as you don't have to download any app.
How does it work?
Firstly, you need to open a web browser and enter the link

https://www.facebook.com/

.

And then, enter the target's ID and click on the forgotten password option.

Now choose the option of no longer accessing your email and then enter your mail address to get the password reset link in the next step.

At last, you will get the recovery code, and now you can change the target person's password.
Using Different Spy app to Hack Facebook Account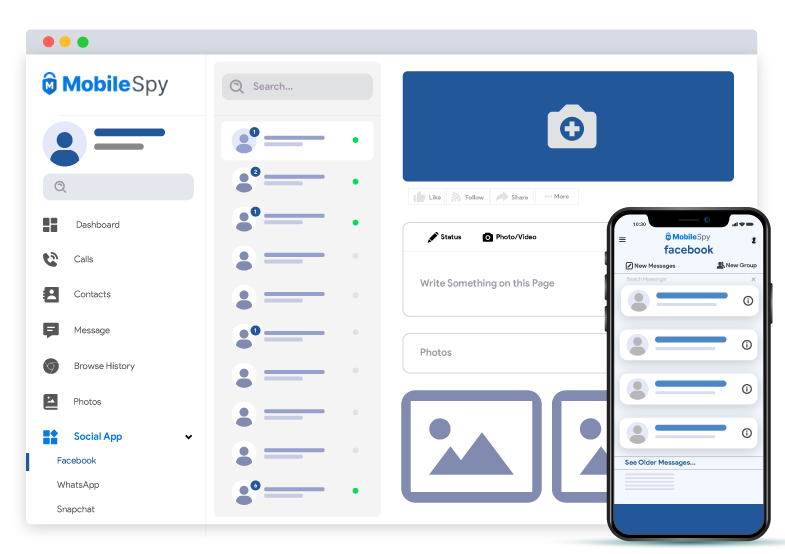 We can also hack Facebook accounts by using different spying applications. For those who aren't so tech-savvy, spy apps are certainly a better choice. The spy app will help users to monitor the target device from anywhere.  Some of the verified trusted spying application are as follow:
TheTruthSpy App

Snoopza

MobileSpyFree

fbtracker

MobileSpy
In the above app, you don't have to do a survey. You can check this app on an online site and can choose one of them for spying. So, it's a safe and sound application for hacking. 
How does it work?
You can choose any one of them and can install them on your and target device. 

 After installation, you need to create your account, and then you will have your login details.

Now, you need to enter both the target and target device information. Choose the operating system and model for the computer. 

There are different spy plans you can choose from.

At last, you need to login in from your device, and now you will have your control panel where you can monitor or spy on any target device.
Some extra features of a Facebook spy
Inbox messages or messenger chats

View their Facebook Friends.

Post and share picture 

Private browser history 

Real-time location etc 
Conclusion
These three methods are the most reliable in terms of hacking the Facebook account. Hacking is illegal but depends on what purpose you are doing without violating its terms and conditions. Stealing cookies is also an alternative method for hacking. This approach only works when the victim device is connected through LAN (Local area network).  
Parents should set parental control on Facebook to keep their kids safe online. Here, you can know the best way to hack a Facebook account without any survey and the best spy app to hack a Facebook account with its features. Follow the given link for more ideas. 
Read More: How to recover a hacked Facebook account?
FAQs
Can Facebook account be easily hacked?
Yes, Facebook accounts can be easily hacked. Hackers can access an account through various methods, such as phishing attacks and malware. Using strong passwords, two-factor authentication, and avoiding suspicious links are important to protect your Facebook account from hackers.
How do hackers access Facebook accounts?
Hackers access Facebook accounts using suspicious mail, keyloggers, phishing, password spraying, and other methods. 
How will I know if my Facebook account has been hacked?
Here are the signs that indicate your account has been hacked:
Unable to log in to your accounts
Unnatural or suspicious activities in your Facebook posts and messages.
Various changes in your account information and profile, including pictures and posts.

Unusual friend requests and emails. 
How can I access a Facebook account without a password?
You can access a Facebook account without a password by downloading the MobileSpy app. You don't have to use surveys, phishing, or keyloggers to access someone's Facebook account. You only need to download the mobilespy app on the target's device and spy on your device. 
Can you recover Facebook password without email and phone number?
Recovering a Facebook password without an email or phone number is possible, although it can be difficult. If you can access the same computer and browser when setting up the account, use Facebook's "forgot your password" feature. 
This will allow you to reset your password by answering security questions or identifying friends in pictures. However, if this fails, there is no way of recovering the account without an email address or phone number.