How to Protect your Cell phone Against Spy Software?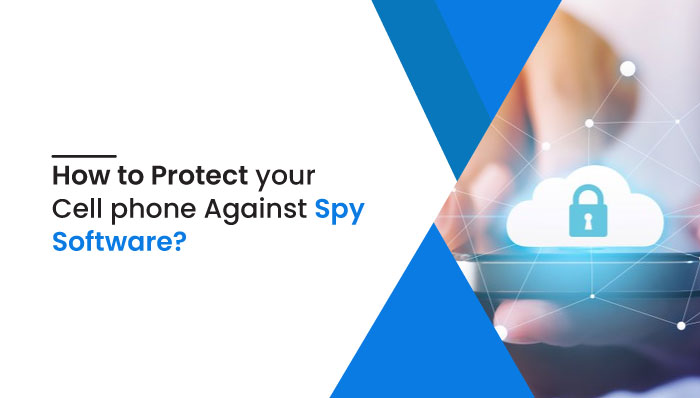 How to Protect your Cell phone Against Spy Software?
It's funny how people think they are safe and sound. But you may not be as safe as you think you are. Your friend, spouse, family, or competitors may be spying on you; in this age, where the internet is standard, and everyone has access to it, getting spied on is not rare. Instead, not getting spied on is a rare case. Someone can use spy apps on you to get your information. So the question is, how can you protect your cell phone against spy software.
If you use Facebook, your activities are monitored. Your experience is collected by Facebook Inc., which collects your data like what posts and pages you like, whom you add, and even your locations. Then I will call it getting spied on. But rest assured, as Facebook doesn't use your data to blackmail you; instead, it uses them to suggest your pages and ads as per your activities and locations.
Google, YouTube, Tiktok, etc., all are some form of spy app, but they don't sell your data or use them for ill means. They spy on you to give you better content and helpful product ads. You should allow your social sites to track your data but only after knowing all the consequences.
Why does someone Install Spy App?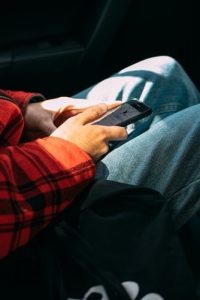 Spy apps like MobileSpy, mSpy, and FlexiSpy are legal as they are developed for parental control and employee monitoring purpose. If you inform the phone owner about installing spyware on their phone and agree, then it's legal to spy. But some try to use it to steal private information and spy on them illegally, so there is a bad reputation for spyware.
You can spy on your device and add a spy application to track your device. Let's say your kids are using your phone to watch videos and play games; in this case, you can add a spy app to monitor your children's activities and won't need to inform them as it's your device and you can spy yourself.
Similarly, if you provide phones to your employee, you can install a spy app on those devices as its owner. But, do inform your kids if you plan to install a spy app on their device and explain why you are doing so. In the case of an employee, you need to inform them if you plan on installing it on their device.
How to know if your phone is being spied?
You have to detect if your smartphone is being monitored or spied on. If your device shows the following sign,  there is a high chance for your phone to be monitored.
The phone screen wakes up automatically
When your phone is on standby, or you are not using it, if you frequently notice the screen turning on, then be aware. Many apps that send notifications to your phones also turn your screen on, so you might not have thought of it as anything important, right? Notifications from Facebook, Viber, WhatsApp wake your screen with sound. But what about the times when you find no notification but the screen turning on? That's a matter to look into with suspicious looks.
Spywares send data to the admin, and while sending data, they sometimes wake the screen up to turn on the camera or listen to your surrounding sounds. Waking of the screen randomly is a sign that your phone is getting spied.
The battery keeps draining on standby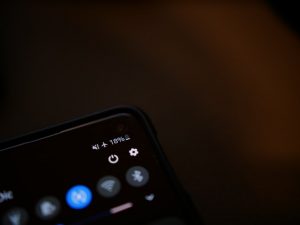 Have you ever thought your battery is draining a lot faster nowadays? Unlike a few days or months ago when you could enjoy a whole day talk time or phone operation, now your phone battery is draining faster than you can assume your phone is getting spied on. The fast draining of the battery can signify that your phone's battery life is getting shorter, and you need to change it.
But what will you do even after changing your battery? It's still draining without any usage? If you leave your phone on standby and find its battery drained by 4-5% after a few hours, then it's an apparent green signal. You need to remove spyware rather than change your battery in this case.
How to remove spyware? – I will answer them below, but before let's continue, other signs of being spied on because some spy apps work so silently and in stealth that they neither wake your screen nor drain your battery noticeably.
Increase data consumption
 If you subscribe to data plans and use them, then you will notice your data consumption has increased drastically. If the subscription plan you could use for one month quickly gets finished within 2-3 weeks, you will feel bad, won't you? Spy apps collect information, so they need an internet connection to transfer it to the user/admin. If you do not use the internet, your privacy is safe. 
But that's a nearly impossible task to do since we have to stay in contact with our family, friends, and employers or employees. If the spy app is cheap, you will quickly know about the app activity as they consume many data. If that spy app is of high quality, like iKeyMonitor, MobileSpy, Spyic, etc., it will be tough to spot data consumption rates as they take fewer data to operate than cheap spy apps.
Odd sounds during a call
If someone is listening to your calls, your call sound will feel lower than on regular days. If your call is getting tapped, you will hear some noise from the background and feel disturbed. You won't hear the called person's voice loud and clear. You can take the call center or your ISP, for example. Their voices are primarily low when you call them because the conversation between you is recorded for their reference and training purposes.
Shutting down takes time
If you shut down your phone and notice that the screen doesn't turn black instantly, then it's caused by a spy app. When you shut down your phone, it may fail to shut down sometimes, and when you succeed in shutting them down, you can see the screen not being completely off. A spy app causes it; they operate in the background, and while tried to shut down the device, they reject the command in sending data to the admin.
Spy apps take time to completely close, so your phone will need more time to shut them down completely. Some apps are too stubborn, so they don't close their operation even though commanded by the system for shutting down.
How to protect your cell phone against spy software?
So these are a few ways to know if there is a spy app installed on your device. Did any of the signs show up? If yes, then you find ways to uninstall the hidden spy phone apps. If you didn't find any sign, read these tips so you can act instantly in the future as you know what to do. Follow these simple steps to secure your phone from external dangers like; spy software apps and monitoring apps. These tips work for both Android users and iPhone users.
Use passwords and two-step verifications
Do not leave your phone at random spots if you don't have a passcode lock on. If someone gets access to your phone, then they can download and install spyware on your phone. If they find out your iCloud address for iPhone users, then it will be easy to install a spy app through that. In an Android phone, spyware can be installed only after getting access to the targeted device.
Make sure you turn on screen lock passcode protection or biometric lock on your home screen. Also, use the two-step verification log-in method on your email addresses so that you will get alerts and codes on your mobile number or email if anyone tries to log in to your id. Follow every security step whenever you get notifications from google to increase your email security.
Don't root or jailbreak your phone
If you root your android phone or jailbreak your iOS device, then it's like welcoming a spyware app into your phone. Rooting and jailbreaking give you the freedom to install advanced apps unavailable in the app store and play store. Jailbreaking iOS is more accessible compared to rooting android phones. Android users need to search the android version, device manufacturer, and device model to root their phone.
Read More: How to detect spyware on an iPhone?
Spy apps perform better with rooted devices. Many features like call recording, listening to surrounding sounds with a microphone, and camera recording require root permission. Since spy apps will have a limited operation on unrooted phones, think twice before rooting or jailbreaking your device.
Install antispyware software
We install antivirus software on our computer to prevent malware and spyware but don't use such an app on our cell phones; why? Because of such ignorance, we are getting targeted by spyware and malware. Android phones are the fastest when it comes to getting infected by malware and spyware.
Install an app like Kaspersky antivirus, Avast antivirus, or AVG antivirus to scan for spyware. These apps support any operating system, be it android, iOS, and windows. They will help you stop spy software apps and increase cell phone security. iPhone software is robust, and they filter harmful sites to prevent users from getting attacked by malware and trojans. 
Download password manager apps that lock your phone, and password or pattern lock in all files and folders. mSecure and Mind wallet are famous and trustworthy password manager apps.
Don't use public WIFI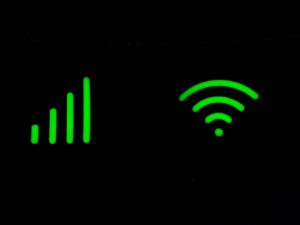 If you go to banks, restaurants, or use public WIFI, then stop using it. You know, public WIFIs is the best place for hackers to operate and spy. If you use public Wi-Fi to do online banking, anyone can see what data you sent and received on that Wi-Fi. If you are in a hurry and did online transactions, then your bank account is in danger.
Hackers can trace your bank user name and password then steal your money quickly. When I say don't use public WIFI, I mean to say you should limit the usage of public WIFIs and don't do sensitive conversations and bank transactions through them if you want to protect your cell phone against spy software.
Never click on random links and download files
If you receive messages from your friends or unknown numbers, do not click them to check them out. It is possible that hackers can access your friend's ID. An automatic bot is forwarding every person in the friend list with the same message. These links are the primary source of spyware.
Your phone may download apps automatically by clicking those links. It can even inject malware, spyware, and trojan horse into your phone system; if some links ask you to log in to your Facebook, Gmail, or any social media, then never do it unless it's a trusted website.
Keep updating your software version
Spy apps are compatible with specific versions of software only. So, if you update to the latest version, then your spy app will stop working. Be fast on this matter because spy app developers need to update their app to work with that version when a new software update launches.
So if you update your system first, then that spy app will stop working. And you can protect your cell phone against spy software. But note that if spy software can update on your device first. Your phone will be spied like past days before the software update.
Remember to Log Out
Obviously, it is convenient to leave your personal bank account, and social media account logged in on your device. But don't do that ever because spyware can get into your account details through it. 
Keeping your account logged in on your device is like leaving your wallet in the park. 
Make sure to log out from the web browser as well.
Don't share your location, microphone, or camera
Go through the settings and manually check all the applications to find if they are spying on you. Spy applications not only allow the intruder to collect data from your device but also give full permission to access GPS location, phone camera, and microphone.
Also, if you have Google Maps and Apple's Find My, there may be a chance that they share the location. Go to these applications, check whose account they are sharing, and remove the account if you find it suspicious.
If possible, don't keep sensitive information or data on your smartphone
Most of us have the habit of saving passwords on the website as we forget our passwords often, but from now on, don't save passwords on your browsers. If you have saved, then change those passwords with a combination of capital words, symbols, and numbers. By doing so, your password will be solid and unhackable; after changing that password, note down the new password in your diary.
Likewise, if you have saved the pin code of your debit card and credit card on your phone and have pictures of card numbers, then back them up to your PC and delete them immediately. If you are being spied on, your every move is being watched. The spying person can read you like an open book.
Your GPS location, call logs, SMS and text messages, Social medias activities, SIM card location, and photos & videos. You talk about, whom you meet, and the spying person can hear your new business plans and secrets.
Conclusion
Hence, these are the ways to know if you are being spied on and the ways to protect your cell phone against spy software. Now your phone and you are safe and sound. Always be alert and keep your device under your possession. In this way, no one will be able to install a spy app on your device. Keep your passwords safe from hackers, so don't share them with anyone. Keep changing your passwords and screen lock codes from time to time. Scan using antivirus to check if you are being spied on or not.