How to Jailbreak iPhone Without Computer?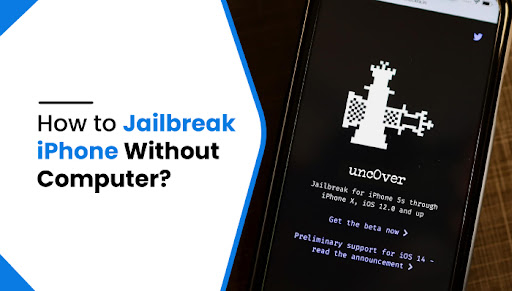 How to Jailbreak iPhone Without Computer?
Every iPhone user wants to customize the phone according to their needs. But Jailbreaking, which is the process of removing restrictions imposed by Apple, is not that easy. According to a report from Ponemon institute, approximately 15% of iPhone users have attempted to jailbreak their phone but failed. 
Every time the latest version of iOS is released, developers engineer a jailbreak for it. When iPhones and iPad mini ruled the mobile world, jailbreaking iOS was possible only on computers. 
Fortunately, iOS devices themselves can perform this function nowadays. Moreover, you don't need to be tech-savvy to jailbreak an iPhone without a PC or a laptop.
As there are various methods to jailbreak an iPhone you might get perplexed about which one to use. So, in this article, we will provide you with the simplest way to jailbreak an iPhone without a computer.
Jailbreak in iPhone
Jailbreaking means simply hacking into your smartphone. When you jailbreak an iPhone or iPod Touch using jailbreak apps, you install custom applications that replace or modify Apple's iOS operating system.
Therefore your Apple device can do more things than a non-jailbroken iPhone typically permits. It includes installing third-party applications, non-Apple ringtones, and browsers, enhancing iMessages, modifying icons, and switching up the Control Center.
Jailbreaking enables you to customize the look and feel of your phone. Although jailbreaking is complex, it can give you more functionality out of your iPhone or iPad Touch if you're dedicated. It's not without risk, however.
Macs are the most accessible platform to use in terms of the jailbreak process. If you have access to a Mac, you can use that device. Otherwise, scroll down to know the process of iOS jailbreak without Mac or PC. 
You may also like:  How to spy on iPhone without Jailbreak?
Things to consider before jailbreak
iOS jailbreak depends on the efforts of the iOS consumer community and a collection of trustworthy companies. Challenges and changes are associated with each new iOS update, which can affect jailbreaking. So it's not surprising that jailbreaking the latest iPhones, and iOS versions is complex.
Before you start thinking about how to jailbreak an iPhone, there are some things to think about, firstly, and the thing needed to be considered before jailbreaking the device is one of them.
Let's discuss some things you should consider before doing it.
Backup your data
Sometimes things may go wrong while jailbreaking an iPhone. So, it is always better to back up your data safely. Perform a backup first to ensure all your apps, music, movies, and everything else are safely stored on your computer or in the cloud drive. 
In this way, once you finish the jailbreak procedure, simply restore and get everything to its original state. Further, if you don't like how jailbroken iPhones work, you can restore your phone to factory condition using the iPhone data recovery tool.
Make sure you have the right software.
You will find many ways to jailbreak an iPhone, requiring new iPhone software. Even though it may seem simple, each model, and sometimes specific serial number ranges, requires jailbreak software designed for the device in question. 
The best way to jailbreak safely and securely is to use an older version of iOS that has complete jailbreaking solutions available. Be sure to double and check compatibility before you begin. If you use the wrong jailbreak software for your device, your device can get permanently disabled.
You could brick your iPhone/iPad.
During the jailbreak, your iPhone could become bricked or frozen. Many people who have tried jailbreaking their iDevices have experienced severe issues, such as iPhone sticking on loading screen/recovery mode/black screen/Apple logo.
What do you do if your iPhone bricks after or during a jailbreak? To fix your device, you can restore it in iTunes.
Your Warranty
The main thing you need to consider is that jailbreaking an iPhone will void its warranty. So, if your device faces some problems, employees of the Apple Store won't help you. Therefore you must consider this option carefully before jailbreaking. 
Support
Updates are another thing to keep in mind that affects your device use. Every time iOS updates, your iPhone will stop working correctly. After that, you must wait weeks for a jailbreak update to become available to make your phone useful again.
Consequently, you will always be last in line for new iOS features, which may not matter to some, but should be considered before proceeding.
How to jailbreak an iPhone without a computer?
Tethered jailbreaking involves connecting your iOS device or iPhone to a desktop for all updates. Therefore, if your iPhone stops working or needs to be rebooted or upgraded, you must reconnect it to the computer running your jailbreaking software.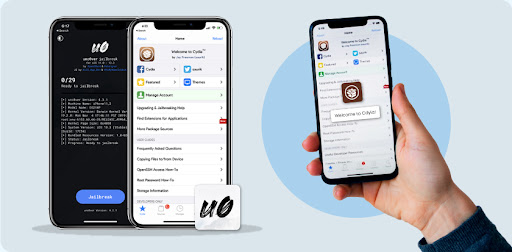 By untethered jailbreaking, your phone will be able to boot and respond more normally without relying on a computer. So, when you jailbreak for the first time, you don't have to connect to the computer every time something goes wrong. 
So, jailbreaking an iOS without a computer is untethered jailbreaking.
To bypass Apple's computer-based jailbreak process, developers use Apple's self-signing app service. This will enable you to install and run any apps on the iOS version, even if it's officially not in the App Stores. 
Step 1: Open the Tweakbox site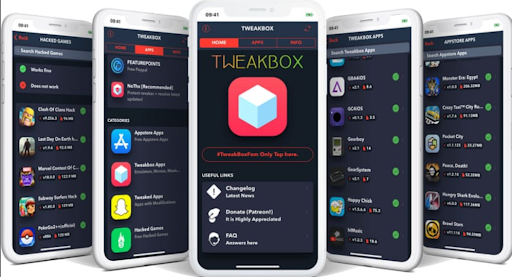 Visit the

Tweakbox website

from mobile safari.

Go to the

app

and click on the

Tweakbox app

.

Search for the

unc0ver jailbreak

using the search bar. It is a semi-untethered jailbreak tool that asks you to use your Apple ID.

Open the application that appears.
Step 2: Install unc0ver jailbreak from Tweakbox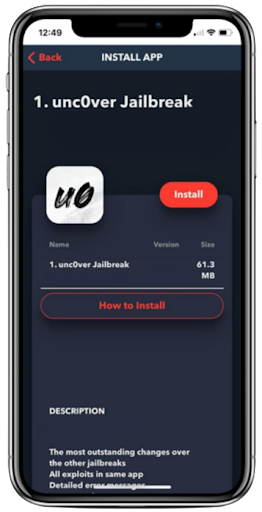 Click

Install

with Airplane mode enabled and confirm it by clicking Install in the popup window. 

On your iPhone / iPad, the application will appear after installation so that you can exit silent mode anytime.
Step 3: Run unc0ver on your device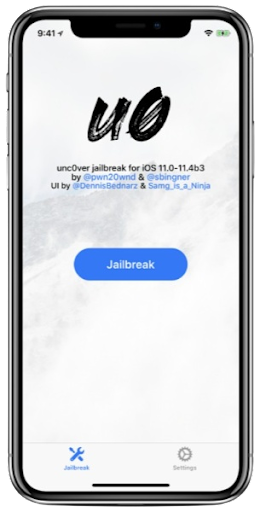 Take advantage of Apple's self-signed app service by running unc0ver on your device. Open

Settings

, select

General

and scroll down at the bottom to navigate

Device Manager

.

Upon entering

Device Management

, click ShangHai P&C Information Technology Co., Ltd under Enterprise App and press "

Trust ShangHai P&C Information

." You will be prompted to confirm your selection.
Note: Otherwise, unc0ver could copy the developer. For instance, you may find Lebo International Investment Development Co. Ltd in place of ShangHai P & C Information Technology Co. Limited. However, the names don't matter as it is still the unc0ver app developer.
Step 4: Start the Jailbreak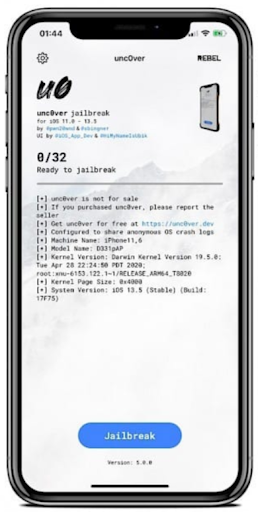 After that, exit Settings and go to the unc0ver app

to start the jailbreak

. Once you press the Jailbreak button, the app will start working.

Your iPhone / iPad will reboot once the jailbreak is complete, and you will see the Cydia app next to unc0ver. It might take time to work, so if there is no Cydia after you reboot your device, repeat this process until you

install Cydia

right next to the unc0ver. 
Note: Enable airplane mode while installing the application.
Warning!! Henceforth, you enter the unregulated iOS territory and take charge of your actions. 
Mobile-Only Jailbreaking: Something to Keep You Busy
Using the Cydia app logo is a straightforward way to jailbreak the iPhone without a computer in 2022. Visit the Cydia website Cydiaios7.com to download from your phone.
Using Cydia, an unofficial or third-party app store, you can download apps and tweaks that aren't available on Apple's App Store. All kinds of software are available here, from tweaks to apps that aren't available anywhere else.
Get to know: How to Hack WiFi Passwords on iPhone Without Jailbreak?
Limitations of jailbreaking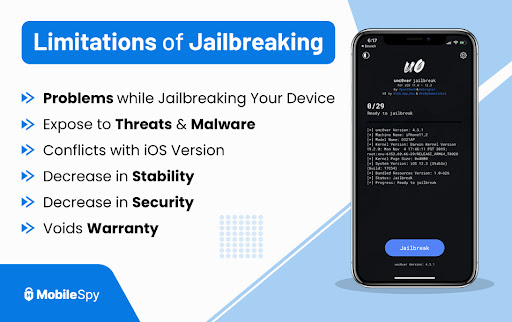 Generally, people jailbreak their iPhones to make them faster and more responsive and enable them to download apps not available in the App Store.
Though jailbreaking an iPhone using jailbreak apps allows you to customize the iPhone or iPad as per your wish, it can also invite some problems.
Voids Warranty
Jailbreak for iOS will void its warranty. Apple Store may further refuse to repair your iOS device.
Decrease in Security
Security is a strong point of the iPhone. So, downloading applications from third-party app stores and jailbreaking will eliminate some security features. Further, when you jailbreak iOS, it is fundamentally altered.
Conflicts with iOS Version
All jailbreak tools for iOS aren't compatible with all iOS versions. That's why it is necessary to check the compatibility of the selected iOS versions with jailbreaking tools.
Expose to Threats and Malware
Your iOS device is more likely to be infected with threats and malware after jailbreaking it. Also, some intruders can take the benefits and use spy apps for iPhones to track you. Further, the security protections Apple offers on your device will be removed if you jailbreak it. Therefore, your device will be less secure.
Decrease in Stability
It is not safe to use third-party apps. If you install a buggy, unauthorized app, you may experience system instability and smoothness issues.
Having problems during Jailbreaking Your iPhone
Attempting to jailbreak iOS devices without a computer might result in a permanent hard brick. So, jailbreak iOS devices if you have enough knowledge and patience.
Random restarts, application crashes, poor overall performance, and reduced battery life can be signs of a jailbreak gone wrong. Not to mention that the promotion may infringe the iPhone / iPad warranty and copyright for specific apps.
Check out:  App Privacy Report for iOS 15.2
Conclusion
As you may already know, jailbreaking iOS requires installing third-party software and a few detailed steps.
You can use online jailbreak solutions and online tools to jailbreak without a windows computer. Jailbreak using the online method does not require installing software or any changes to device settings before you start jailbreaking. 
Using the computer method is a better way to start jailbreak for iOS. However, you can use the techniques explained in this article to jailbreak without a computer.