How To Hack Viber Messages | Top 3 Ways

How To Hack Viber Messages | Top 3 Ways
Viber is one of the most used free online chat messaging and call apps. With over 1.1 billion worldwide users and over 70 million interactions in an hour, Viber undoubtedly is a messaging app used by many individuals including your close family, friends, and relatives. As such, you may be curious about the Viber interactions of your close friends, spouses, children, or employees. So, you may want a way to hack someone's Viber messenger.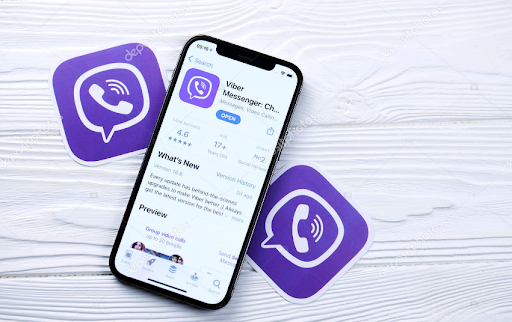 But how do you hack someone's Viber? Is it even legal? And why hack someone's Viber in the first place? We shall discuss all of these issues in this article. 
Why do you need to hack Someone's Viber Messenger? 
Although hacking someone's Viber is an unethical action, you can still do it for some reasons. These reasons can be the following: 
For Parents
To keep track of your children and their online chats and calls. If you are a parent worried about your child's overuse of messaging apps like Viber, you can spy on their online activities. 
It not only helps you understand their online preferences but also helps in case your children are experiencing any sexual harassment, online bullying, threats, and other predatory activities. So, hacking and spying on your child's Viber for their protection is ethical and necessary in some cases. 
For Spouse/Partners
To monitor your partner's Viber messages in case you suspect that your partner is lying or cheating on you. One of the most used ways of cheating is through messaging apps like WhatsApp and Viber. So, if you are ever worried that your partner seems to be cheating. Or, if your partner shows strange behavior and frequently appears using Viber, then you can hack into their Viber account and spy on their activities.
This helps couples catch their cheating partners with evidence. More importantly, it also ensures that you are not being taken advantage of in your relationship. Thus, you can spy on your spouse/partner's Viber activities after hacking their Viber account. 
For Employers
Monitor your employee's Viber messages during work hours in order to reduce the risk of corporate espionage and also to motivate productivity and reduce distractions among employees. Tracking what your employees are doing on Viber during office hours is a necessary measure that needs to be taken by the business owners to protect their company's confidential information. 
How To Hack Viber Messages on Android and iPhone
There are several ways to go about hacking Viber messages on android and iPhone. The best 3 possible ways are listed as:
MobileSpy App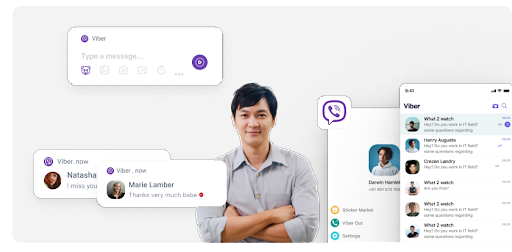 MobileSpy app is spying software that is used to spy on the target's mobile device. This monitoring app, after being manually installed in the target's mobile device physically, will use its spy function to spy on all the activities on the target's device. It is not hacking software to hack remotely, but spyware, which, after manual installation on a target device, can perform all the functions of recording their Viber messages, monitoring their calls, contacts, photos, videos, and many more. 
MobileSpy has a ViberSpy feature that lets you spy on the Viber activities of the target device. It is similar to hacking in that after you have physically installed MobileSpy on the targeted device, it is possible to spy on their Viber activities remotely without them knowing. 
How To Use MobileSpy To Spy On Viber Messenger
Here is how you use MobileSpy to spy on someone's Viber.  
First, you need to go to the signup page of MobileSpy and register yourself.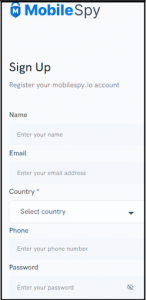 Then, select your preferred subscription plan.

After getting the desired subscription, you will be given the credentials to your MobileSpy account. 

Then, you need to download and install the MobileSpy app on your target's device. This needs to be done manually, but it only takes a few minutes.

Now, log in to your MobileSpy account with the given credentials.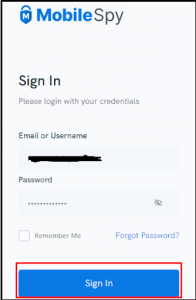 Finally, you need to open your MobileSpy dashboard with your credentials and on the left side panel, under the Social-Media option, choose Viber.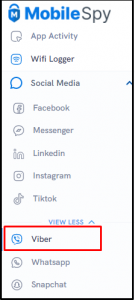 Now that you have started spying on the target's Viber with MobileSpy, let us give you a brief overview of what MobileSpy's ViberSpy will be able to do to help you. 
The ViberSpy will spy on all of the sent and received messages of the target on Viber.  Viber Messenger spy will also track multimedia like photos, videos, and GIFs sent and received via the app. 

The ViberSpy feature of MobileSpy will track all the call logs of the target's Viber along with a timestamp and provide you with its report. 

The ViberSpy will monitor all the Viber Notifications on the target's device. 
For more comprehensive information, visit the Viber Spy page of MobileSpy. 
Use QR Code To Hack Someone's Viber
Using a QR Code is another free way to hack someone's Viber Messenger. To use this method, however, you need to download and install Viber on your desktop or laptop computer. You then need to use the target's phone where he/she is using Viber. 
Open Viber and tap on the QR code. Your phone will open a scanner. You need to then use the scanner to scan the QR Code. Now, your computer will also open the same Viber. You can then spy on the Viber of someone through your computer. 
Hire Professional Hackers
If you want to remotely hack someone's Viber Messenger without physically accessing their device, then the only option is to hire Viber hacking professional. Although most hackers also require physical access to their device, some expert professional hackers can hack your target's device remotely. 
However, they are expensive and hard to come by as no expert hacker will go around demonstrating his abilities and asking for money. So, be very careful in choosing the hacker and be prepared to invest a lot of money. 
What information can we get by Hacking someone's Viber? 
Hacking someone's Viber can provide a wealth of information. Here is some information you can get by accessing someone's Viber.
Group and individual chats, even if hidden, can be accessed to view messages sent between users. 

Communities created on the app can also be viewed by hackers to see what conversations are taking place in them. 

Screenshots of conversations and media shared through the app, such as photos or videos, may also be captured by hackers without being detected by other users in the conversation thread. 

Call logs, including details about who is calling whom and when, will show up for any calls made from within Viber, as well as contact lists which include saved numbers that have been added to an account's address book over time.
What's the Best Method to Spy on Viber Messages?
MobileSpy is the best solution for spying on Viber messages and other monitoring activities. It offers a wide range of features that allow users to monitor all sent and received messages, hidden chats, calls, and media files shared via Viber and track GPS locations and location history in real time. 
Furthermore, MobileSpy allows you to access instant messenger conversations like WhatsApp, Instagram, and Skype on target devices with just a few clicks on iPhone and Android. Additionally, it gives remote control over apps installed on the device, such as blocking or uninstalling them from afar. 
All these monitoring capabilities make MobileSpy an ideal tool for parents who want to keep their children safe online or employers who need effective tracking of employee activity during work hours.
Conclusion
Hacking someone's Viber account can indeed infringe on someone's privacy. However, if done with the right purpose, it is indeed possible. The best method is to use MobileSpy and spy on the target's Viber. For more information on how to use MobileSpy effectively for tracking Viber, you can contact them 24/7 on their support forum. Also, do not forget to contact us if you have any queries or comments regarding this article.