How to See Someone's Location on an iPhone

How to See Someone's Location on an iPhone
Over the last couple of years, the process to see someone's location on an iPhone has become trouble-free compared to android phones. iPhone has a lot of safety features, but some extra features let you check the location of your friends and family.
Not only the current location, but you can also check the iPhone location history. This feature helps parents check on their kid's safety.
Though iPhones native apps have some restrictions, third-party apps can enable you to see someone's iPhone location.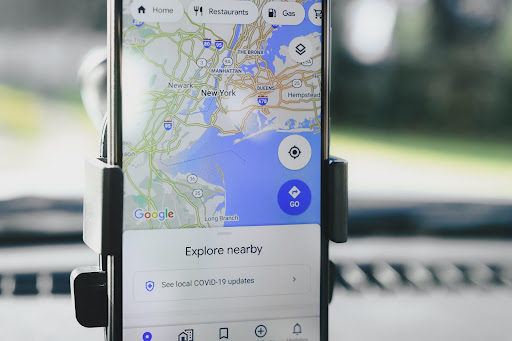 Reasons to track a phone
Knowing how to see a phone location seems a futile skill till you need it.
In every corner, there exist dangers in both the real-world and online world so the need to protect your family grows.
There are lots of reasons to track someone's phone. 
If your mobile was stolen or misplaced, you want to trace it down.

If your child acts secretive and strange, you need to know what they are doing and where they are going.

To check up on elderly parents, know where they are, and check if they are safe.

Checking up on your partner if they start acting unusual.
You have to know how to track someone's phone, and it helps you ease your mind.
5 Ways to see someone's location on iPhone
1. Find my iPhone 
This feature is free and one of the convenient methods to locate your lost phone. If you ever lose your phone, you can head to the apple website and find your phone. You need to integrate the target device with the cloud id.
Setting up Find my iPhone take these steps:
First, open the setting on your iPhone.

Tap on your name/avatar.

Scroll down and select "Find my."

Tap on "find my iPhone."

Enable the "Find my iPhone" and "Send last location" options.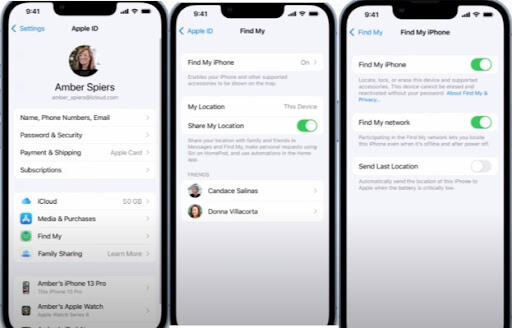 If you lost your iPhone after the setup, you can go to Apple's official website and search for the model of your ios device, and it will display the location of your iPhone.
The drawback of this feature is the user of the iPhone can disable that feature at any time.
2. Find my friend
The 'find my iPhone' feature helps you find your device. But the 'find my friend' feature of the iPhone acts as a social location-sharing. You can check and see the location of your friends and family location.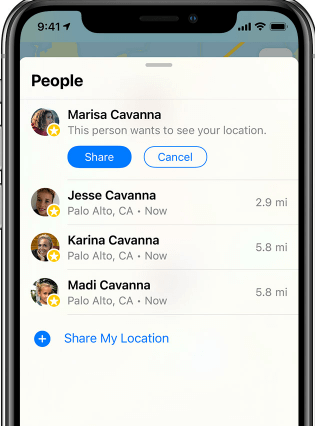 First, you have to have access to the target iPhone. To use this feature, the user should enable location sharing. This feature enables users to share locations and check their whereabouts.
You need to download the 'find my friend' app from the apple store to use it.
Steps to follow to enable the find my friend feature:
Open the find my friend app and go to your profile.

Turn on the location-sharing feature.

Now go back and click on add friend option. Input the name of the person you want to connect to.

Choose the contact and request to add them.

The process will be completed when the request is accepted.

After setup, you will be able to check the location of the iPhone device.
You can enable notification on connected devices and receive a notification when the target change location. The target will know they are being traced as the iPhone shows a notification to them.
3. Install a third-party app 
There exist some third-party apps capable of tracking an iPhone's location. Apps like MobileSpy, Kaspersky pro, Famisafe, and mSpy help locate the target ios device location without letting the user know they are being tracked.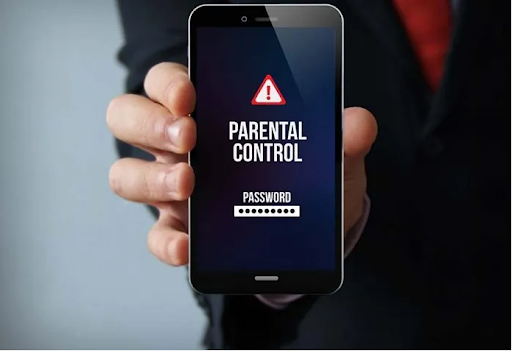 These apps mainly act as Parental control. Parents can use this app to monitor their children and control what their children are watching online. With these apps, you can put a device usage limit. You can check where your kids are going and what places they hang around. You can also know the browsing history of your target device.
Steps to using a third-party app:
Go to the apple store and install the app.

Register your account on your or your target device. Both devices can use the same account.

Connect and monitor your kid's phone.
4. With the use of Whatsapp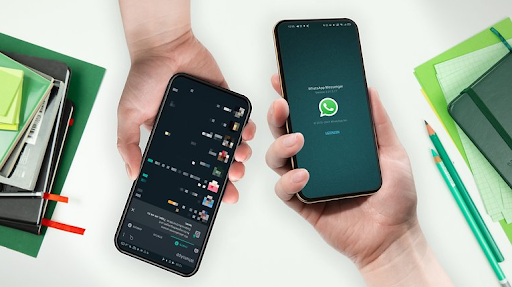 You cannot just hack into someone's WhatsApp and track their location, and the target device should voluntarily share their location to find the location using Whatsapp.
For example, if you have an agreement with your partner to share each other's location, then you can follow this step to find your location using Whatsapp:
Open your device setting and scroll down to select Apps and notification.

Choose on advanced option – App permission – Location and then enable the location.

Open Whatsapp and choose the person and open the chatbox.

Click on the attach button, search location, share live location, and send.

Now you can share and check location.
5. Utilizing iCloud
iCloud is a built-in feature of apple. You can check someone's location using iCloud. If your family uses ios devices, then you can apply this method. You need to sign up for the device using iCloud if you want to find a phone location using iCloud.
These are the steps to follow to enable this feature:
Open the setting of iCloud.

Enter the info of the targeted device.

Go to the device setting and select the family sharing option.

Enable location sharing option.

Now you can monitor the connected device location.
Conclusion
As young people spend most of their time on the internet, adults need a solution to protect young ones from online jeopardy. Your kids might go missing after school; you never know. And it's natural for you to want to check their whereabouts.
To find someone's location on iPhone is not that difficult. iPhone allows a built-in feature to find a device's location. Find my iPhone, Find my friend, third-party apps, using Whatsapp, and utilizing iCloud can help you find people's phone locations.
You can use these methods. Third-party apps can let you scout an iPhone device, while other methods will give notifications to the users.